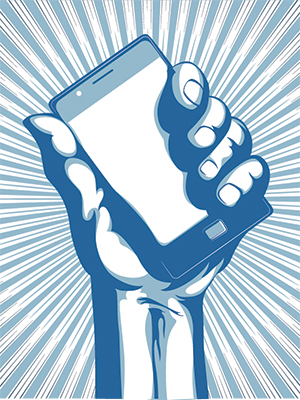 National and local associations across the country are getting involved in fighting against these apps. BY SUSAN ROSE


We as an industry shouldn't be surprised by the rogue apps that are rapaciously digging in their claws and causing major concern for operators in many cities. It shouldn't be a shock that technology found a better and cheaper way to get customers into vehicles. A few years ago, we adjusted to same-day bookings, even last-minute bookings. Today we're watching customers get excited about a technology that allows them to book the vehicle of their choice at the price point of their choice and have transportation in five minutes or so. Who wouldn't love that?


Uber and other mobile, on-demand vehicle apps are sweeping the world, and they are all about convenience and near instant gratification. When the customer registers for the service, he submits a credit card that is charged after the service is provided. No cash exchanges hands, no gratuities are required (it's included). There are no long and lengthy itemized bills to review and sign.


And that's the rub. It's not that the technology isn't fantastic or the concept isn't appealing—most operators will agree that this is where the industry needs to head—it's that the apps are operating outside the strict rules and regulations that our industry is required to abide by. There are the issues of pre-arrangement and surge pricing. Operators are concerned that Uber is stealing their chauffeurs, or worse—their customers. When researching this article, I talked to more than a few operators who commented that high-end clients were dropping their services to use Uber for point-to-point travel within cities, but that the more complex jobs (like road shows) were still being booked. Some cities are dealing with more than one type of Uber service, from its traditional Black and SUV services (the biggest threats to our industry) to Taxi and now UBERx, a ridesharing option that is gaining a lot of traction in many U.S. cities. The playing field simply is not level, and operators in both the taxi and chauffeured ground transportation industries stand to be hurt by shortsighted city and state officials if our concerns are not heard.


While you may be clinching your fists and upping your blood pressure every time you think about these apps, customers are thinking only about the convenience and the immediacy of the service. They aren't worrying about insurance or the special city/state regulations placed on the industry. They're definitely not thinking about the safety of the vehicle or whether the driver is properly licensed and permitted. They're certainly not caring about its impact on both the taxi and chauffeured ground transportation industries, especially regarding price or those razor-thin profit margins.


That's the point of disruptive innovation. If you're unfamiliar with the term, you're likely very familiar with its results. In its simplest from, disruptive innovation is any technology that impacts an existing process or industry to achieve the same results faster and cheaper. The automobile disrupted the horse and buggy market—and replaced it. Chances are you abandoned your local travel agency long ago for the DIY convenience of online booking portals, which often offer discounts or packages. Other technology simply complements an industry rather than replacing it—think mp3s deeply hurting the profits of record labels, but not destroying them.


The majority of this article focuses on the biggest and most well-known app, Uber, but there are others that are circumventing the laws and creating all kinds of havoc for the industry. These other apps primarily operate as ridesharing services, but have also attracted the interest of Uber, which has unveiled its UBERx ridesharing service in select cities (e.g., Chicago, Washington, D.C., Boston). Two of the most popular and troublesome are Lyft and SideCar—which Philadelphia is battling, and Washington, D.C., expects to regulate like sedans and taxicabs operating in the city. Both have tried to bypass rules by stating that they operate based on "donations" for service. Others worth mentioning are Tickengo, Hailo, and InstantCab, but the list is far from exhaustive.


The Upsides of Apps (and what you can learn from them)


1. They are cool.Uber has attached itself to every cool thing in your city, like music festivals, conventions, and art shows. Uber was at SXSW and Sundance—oh, and they were giving rides away for free in Teslas (courtesy of Elon Musk). The word "Uber" is even being used as a verb like Google. Furthermore, Uber is infamous for its launch parties that it promotes via social media. Lots of drinking, lots of fun, and lots of rides home thanks to Uber. It's hard to argue with parties and free rides.
2. Social media is what drives Uber's marketing.Only in your dreams could you imagine having 58,000 likes on your Facebook page (as of April 30) and nearly 4,000 people talking about your brand at any given time like Uber does. The hashtag #uberlove is used frequently. While they are an international company, our industry's largest networks have a fraction of those Facebook likes, and I'm willing to bet that your corporate customers aren't tweeting regularly about the awesomeness of your service.
3. They have brand ambassadors.Each city is assigned a brand ambassador whose job it is to get folks excited about using the service. They are especially effective through Twitter. This strong customer fan base is also important because of the numerous challenges to the service across the country. All it takes is one tweet from the brand ambassador to ignite the fan base into action. City Hall or a politician won't be able to ignore an outcry from angry Uber lovers.
4. They are extremely well capitalized.Some of its investors include $35 million from Jeff Bezos (of Amazon), Goldman Sachs, and Menlo Ventures. It was widely reported in April that CEO Travis Kalanick was going for a $1 billion valuation, but he shot it down as "completely false."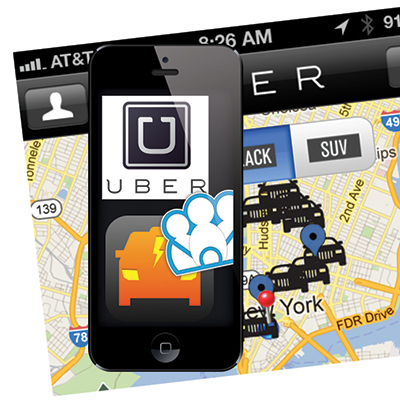 5. No money exchanges hands.It's impossible to overestimate the seamless experience that credit cards on file produce. There is a powerful psychology behind leaving a credit card in the wallet that actually tricks customers into spending more, and Uber has found that sweet spot. It's been a classic faux pas in our industry to quote one price and then bill another with all of the taxes, surcharges, and mandatory gratuities. Customers are turned off by that and often feel like it's a bait and switch. In many cases, like airport runs, Uber charges a flat fee with gratuity included.
6. No staff drivers, no fleets, no headaches.Vehicles are an expense that Uber doesn't have. While Uber has had its fair share of press over the driver strike in San Francisco and lawsuits filed over driver gratuity pay structures in Chicago, it's nowhere near the level of our industry's battle with overtime wages. I'm sure that the mere mention of overtime wages in this article likely sent at least one of our readers into an obscenity-laced tirade. Sorry.
7. Lawsuits don't bother the management.Since its inception, Uber has been plagued with all kinds of blowback from the cities it's crept into. If you're wondering why this isn't a con, you'll have to understand the mindset of Travis Kalanick. It might be a stretch to say that lawsuits don't bother Uber management, but they sure have taken them in stride thus far. Kalanick told Inc. back in 2012 that the lawsuits have actually empowered the company: "I've done a lot of disruptive businesses before, a lot of tact that sort of disrupted certain industries. I've been sued before and, in fact, I had a suit two companies ago that was a quarter of a trillion dollars by 33 of the largest media companies in the world. So when we got the Cease and Desist on this day where I was basically coming in as CEO formally, it was actually kind of like [a] homecoming ... For me it was like [being] in my happy place. It's like it was meant to be. And we're still operating in San Francisco and we haven't changed our business. And I think the lesson we learned from that, and that we've seen in a couple other cities, actually one other city since then, is that... It's just the principle that if you're legal and you're allowed to operate a business, which we are, that we don't have to cower to regulators or incumbents who don't want us to exist. But at the end of the day, we're making cities better. And there's a principle to standing up for, I guess, free enterprise and building a business." One final note, Kalanick's personal motto is "breaking stuff in order to fix it."
8. They aren't afraid to take chances.During National Ice Cream Month (yes, there is such a thing), Uber used a gimmicky trick to draw attention to itself: ice cream trucks on demand. No shiny coins or crumbled-up dollar bills were needed as this was strictly credit card based like the vehicle app. While it garnered mixed reviews and the experiences were either super positive or miserably negative (apparently people really wanted their ice cream), they took that chance and got free press along the way.
9. The CEO is accessible.Young people like having access to the management, and Travis Kalanick is incredibly active on Twitter and message boards and just about everywhere else. Heck, he's even hanging out at major tech conferences like TechCrunch or with political and Hollywood elite at the White House Correspondents' Annual Garden Brunch. Having an open-door policy like that is ­important to your future customers.
10. They are capturing the younger generation.Uber's clientele are all over the map, but all of them are at least tech-savvy enough to have found Uber and to be able to book the service on their smartphones. It's only a matter of time before a young hotshot suggests in a company meeting that the execs use Uber to the airport—it's probably already happened.
11. Easy access to the driver and his location.GPS drives this app, and with one tap, the person booking the service can be connected to the driver's cell phone (according to the Uber website). Some in our industry have moved toward this as well (text alerts, GPS location of chauffeur, etc.), but Uber takes the mystery completely out of the equation.


Where the Chauffeured Transportation Industry Shines


1. Luxury service is still growing.While the faces of CEOs may be changing and becoming younger and less fussily dressed (Ever seen Zuckerberg in a suit? His wedding doesn't count.), there is still a need for professional chauffeurs, experienced transportation companies, and the expertise that comes with handling large-scale events. Luxury has also moved into concierge services, international networks with seamless booking, and high-end transportation like private jet charters.
2. Uber is an on-demand service ... for now.In other words, a wedding party or a multi-stop winery tour isn't going to use Uber for their primary transportation (at least we hope not). While the apps are threatening parts of chauffeured ground transportation, it poses a bigger threat to taxi companies where there is no pre-arrangement.
3. Uber considers itself a technology company.There's no denying that Uber is a faster, sometimes cheaper alternative to a taxi or scheduling car service to and from the airport. But at its core it is a tech company, while this industry is about service and luxury. Some of your IOs may work for Uber, but the level of service is what distinguishes them as chauffeurs or merely drivers. It's the whole package—from the time of booking to the arrival of a clean car with amenities to a well-dressed and professional chauffeur to the final bill—that separates luxury from on-demand.
4. Chauffeurs are well trained.It can't be said enough; chauffeurs are the frontline of your business. The apps may have the convenience, but chauffeurs have the experience, class, and professionalism. Marc Bodnick of Forbes wrote that Uber was one of his favorite commerce sites on the Internet because when attempting to hail cabs, "drivers are often rude and/or don't know how to get around your city." Would that be the experience in your chauffeured vehicle?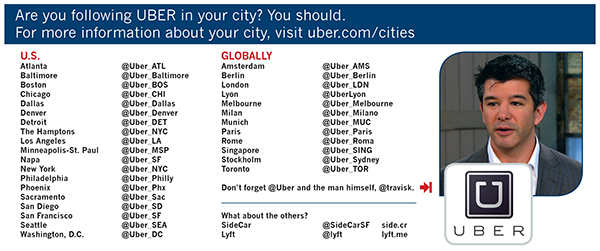 5. Rates are published, but ...Those very same rates are subject to additional surcharges during periods of high volume or weak driver availability. Uber was slammed last October when it was accused of price gouging during Superstorm Sandy. Some riders in other areas were shocked when they learned that their rates for New Year's Eve were sharply higher than previous trips.
6. Regulation.As an industry, we have the advantage of being heavily regulated. While many have cited this as an advantage for Uber, it could easily be a positive for us. We are forced to carry a required minimum of insurance, some cities dictate the age limits of the vehicles, and chauffeurs have to be properly licensed (and background checked). Sadly, it's only going to take one bad accident for panic to set in among the city officials who have green-lighted the app without the same level of insurance and permitting. Point blank: Regulation has made us safer and more reliable.
7. We can have it, too.This is where the industry is heading, and it's for a good reason. Customers love the convenience and the technology simply streamlines the experience. Since the industry is already regulated, we're already one step ahead of the apps, which will have to work those expenses into their operating costs.
This issue is far from over, and the situation remains very fluid as the apps are battled in various cities across the country. It's also important to note that Uber is undeterred in its mission to change the industry, despite all of the negative press it receives (considering that a lot of its positive press outweighs it). It has celebrity support, and the tech community is digging it. There is much more to discuss, so expect updates in the near future, especially regarding UBERx.
In the meantime, arm yourself with information about what the apps are doing in your area. If they aren't operating in your city, check to make sure—they tend to attach themselves to major events. They also tend to launch "secretly" before publically offering service to attract customers before regulated limousine and taxi services catch wind of it and go on the defensive. Use social media to your advantage by following their brand ambassadors and listening to the chatter—this is all freely available (see chart for Twitter handles of your city). Most importantly, don't forget about your local and national associations. Many have spearheaded the fight against these apps and need your help and support. Associations across the country are citing many of the same exact things to their PUC (or the equivalent) officials and regulators, so perhaps it's time for a unified front across the associations to combat this growing problem. These apps are game-changers, but collectively the industry can do great things.  [CD0513]