BY SUSAN ROSE

On a wicked hot summer day in Boston this past July, Bill Gemmell,a managing partner for ­Harrison Global, addressed—for the first time—the over 200 companies present at the BostonCoach annual affiliate meeting. Just weeks before, details of Harrison Global's acquisition of BostonCoach were released, a shocking announcement to the industry in what appeared to be a smaller company taking over its much larger competitor. It was a deal several years in the making and the timing had to be right. While there is speculation out there on the financial aspects of the acquisition, the specific details remain confidential.
This isn't a guppy swallowing a whale tale. Harrison Global is a company that may surprise a lot of people, not only for its size, but for its long history in various forms of ground transportation. David Marcou, one half of the executive team of the Waltham, Mass.-based company, entered the transportation industry through the taxi side back in the mid-'80s. His interest was piqued when a Waltham hotel the company serviced requested regular car service for its customers, and in 1990 Marcou, CEO, and his brother/business partner Derek, COO, officially entered the limousine industry. Through steady work and acquisitions of about a dozen other transportation companies, the Marcous grew the business by diversifying in markets that now include student transportation (700+ vehicles), paratransit (250+ vehicles), executive transportation (200+ vehicles), and taxis (150+ vehicles). The balanced operation includes locations all over New England and in Baltimore, Raleigh/Durham, and the Washington, D.C. areas. The acquisition expands its locations to include Philadelphia, Chicago, and the New York metropolitan area, in addition to hundreds of worldwide affiliates. BostonCoach added over 200 vehicles to the mix.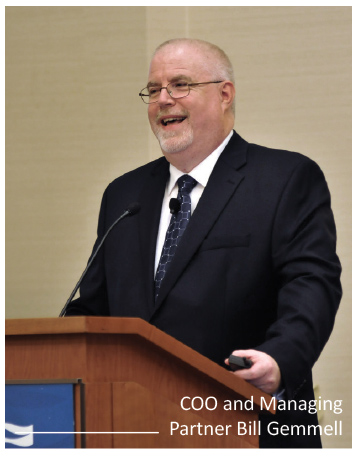 Student transportation may have been the largest component of Harrison Global's portfolio prior to the merger, but Marcou is no less committed to the executive transportation aspect of his company. For many years, the brothers worked with industry consultants Tom Mazza and Charles Tenney and formed friendships with other operators.
"I love talking to people about the industry and getting their perspective," says Marcou. "There are a ton of great companies out there run by a lot of fantastic people, and I'm just excited by how fun this is going to be."
One of those Harrison Global acquisitions was TCI Worldwide, a Boston-based company owned by veteran industry players Russ Cooke and Bill Gemmell. Cooke and Gemmell became managing partners of Harrison Global when the deal was inked in February 2012. Cooke and Gemmell, however, came to the company with an impressive resume that included being part of the executive management team at BostonCoach, which they left in 2005 and 2001, respectively.
"While there were a lot of people involved in making this happen, Russ and Bill were instrumental in the deal," says Marcou. "We knew at some point that [Fidelity] would divest [BostonCoach] and we'd be looking at it in the future, but we had no idea it would be this fast. Russ kept all of his friendships with the Fidelity people over the years, so he was on a first-name basis with half of the people we'd be dealing with [for the buyout]."
The founding of BostonCoach is a rare story in our industry. Established in 1986 by Fidelity Investments owner Edward "Ned" Johnson, Boston­Coach was originally intended to serve only the employees of Fidelity, but soon grew into a worldwide, highly respected corporate network. It's well documented that Johnson had a special place in his heart for the transportation company, treating it like a pet project and carefully nurturing it over the years. It was that very point that was most important to Johnson before he would relinquish ownership to the Marcous.
"Just from working with Mr. Johnson over the years, Russ and I knew how personal this business was to him," says Gemmell. "He'd run into customers on a business trip in the Far East expecting that they'd want to talk about a Fidelity fund, but instead would want to tell him about their last BostonCoach ride. That meant something to him and it helped to build the culture and legacy of BostonCoach and Fidelity. When it reached the point where he felt it was time to sell the company, [Johnson] reached out to us, and we put the deal together."
Cooke says it was the relationship and how the BostonCoach brand would be treated that mattered. "The biggest obstacle was making sure that Ned Johnson was comfortable with how BostonCoach would be represented now and in the future. It's about legacy. Fidelity was very interested in the BostonCoach name remaining in place and how we would run the business in a manner that would be appropriate to the brand."
Gemmell agrees that the acquisition was built on relationships. "I don't think Fidelity would have sold the business to just anyone. I think the fact that Russ and I were involved so deeply—and I'm giving Russ the lion's share of the credit here—was motivating for Fidelity. David and Derek sort of flew under the radar—that is their modus operandi—compared to some of the big players here, so it was part of the process to get Fidelity to understand who Harrison Global is and how we operate." The acquisition included numerous affiliates around the world, several hundred employees, a fleet of about 200 vehicles, and a destination management company (DMC), Best of Boston. It's a new area for Harrison Global.
There were some trepidations, especially regarding how the 600 people collectively employed by the companies would react to the acquisition. "We were a little concerned that the team at BostonCoach would be loyal to Fidelity, but we were happy to find that there wasn't that pushback. So far they have embraced us [as the new owners], which is awesome because they are such a great team of people," says Marcou. "They ran a very good ship, but we run a little tighter ship, and they are all on board with where we want to go—which is to restore it to the $147 million company it once was." Overall, about 20 jobs were lost, according to Marcou.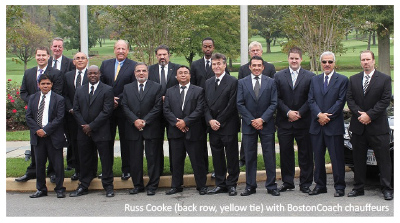 "One of the most attractive things about BostonCoach is the incredible team here, the vast majority of whom are still here," says Gemmell. "They are bright, dedicated, motivated people who have the Fidelity discipline and their customers love working with them. The Harrison people who are coming over are fitting right in—the team is so incredibly strong. People like Brett Tyson, who has taken on the organization and development of the entire operation, and Marc Martine, leading the sales, make my life that much easier. They are both true professionals and some of the rocks that I lean on. It's a great reassurance." "Every person is valuable, down to every last chauffeur and driver," says Marcou. "They all make this work for us. We know it's a tough job—sometimes 10- or 12-hour days—and we want our people to come to work and enjoy what they are doing. It's still work, but there's no reason they shouldn't be happy while here. We have the second-best benefits package in an industry that doesn't typically offer benefits; we have medical, life insurance, dental. I'm very proud of what we've built here because it's built on respect."
Then there were the company cultures. Harrison Global is known for running a notoriously tight ship with involved owners who empower their employees, while BostonCoach mirrored its parent company, Fidelity. In this respect, Marcou had two secret weapons: Gemmell and Cooke.
"The culture at Fidelity, while clearly different than at Harrison, was not that far off from when we left," says Gemmell. "There is so much here that I recognize that by the second day back in this office it felt like I never left. Russ, when president of BostonCoach, was responsible for a lot of how it operates today. It might look broad from the outside, but it's much closer than one might think. It's a good match."
Gemmell showed the same confidence as he spoke to the member companies at the BostonCoach affiliate meeting. As both companies each had its own strong network of partner companies, affiliates rightfully expressed some fears that business would dry up or they would face higher competition.
"I addressed those sensitivities right off the bat," he says. "Pre-acquisition, BostonCoach had affiliates in practically every major city. Harrison Global had affiliates in all primary and many secondary cities. I told them that post-acquisition we didn't lose any work, so we didn't have to look at reducing affiliates in any given market. As we tighten up our integration, we still won't have to reduce those markets. If anything, we're looking to grow those markets. We like working with all of our affiliates and the plan is to keep them all busy. The only reason anyone should be concerned about a reduction in work is if demand is reduced in any given city for whatever circumstance or for [the affiliate's] performance, but we're not expecting that to happen. There is no intent to eliminate or reduce affiliates on either side."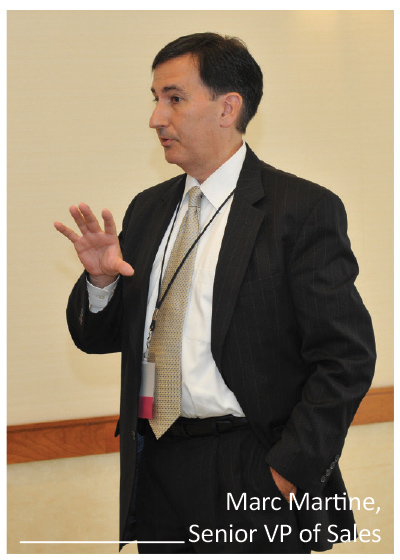 Marcou is also concerned about his affiliate partners and their well-being. "We want to do much more with the affiliate network by adding more value to the relationship than just shared work. We want to create a training program and other programs to help everyone save money. I would just love it. There's a lot of stuff happening."
And what about the DMC, Best of Boston? "The plan at this juncture is to continue the Best of Boston brand and try to optimize it so that it is more integrated into BostonCoach and we are using resources from both sides of the business," says Gemmell. "We have an extremely strong fall for Best of Boston and a huge event scheduled for next year—I'll thank the prior administration for that—which will basically make its numbers in and of itself for the year."
The next step could include the sedan of choice, which will likely be from the Cadillac lineup. The XTS has already been making its way into BostonCoach fleets since earlier this year. "We were hopeful that Ford would come up with something, but it wasn't what we were expecting," says Derek Marcou. "We would like affiliates to embrace the Cadillac, but we know they aren't all at that point where they can replace their fleet yet."
Getting both companies on board with a unified reservations system continues to be a work in progress. Gemmell is using his familiarity with BostonCoach's operations to help him with his IT duties, which include transitioning both companies' IT functions under the same Odyssey umbrella. BostonCoach's system was linked to Fidelity, so there is the challenge of creating a whole new system for the network. "I'm focusing my time and energy on integrating our systems, and since I've been involved in both companies, I know what pitfalls to avoid and what not to forget. All the databases are effectively on the same platform so we're going to be able to port both sides fairly smoothly." To help with the integration, the entire BostonCoach IT team was retained and Gemmell says that the plans are to keep them in place so that the company can continue to stay on the forefront of technology.
BostonCoach was already using an iPad application for its clients and chauffeurs. On-demand is likely the next technology to be addressed. "The [on-demand] app is there, but it's probably not fully integrated at this point. On-demand is something we're aware of. Right now we're operating at capacity, but we know we have to pay attention to it. We have the technological team that can tackle it when we move toward it, probably later this year," says Gemmell.
According to Marcou, the Harrison Global name will eventually be phased out and replaced by BostonCoach, a bittersweet transition for him. "It's my middle name and how the company has been known for many years, but it will still be the holding company of all of the brands," he says.
Marcou has his eye on the future and is excited for the potential. "Buying BostonCoach was a big deal for us. Our combined revenues were about the same as BostonCoach, but it's a great challenge and opportunity for us because it's an amazing company and they did a terrific job of running it. The whole industry has been hit very hard over the last few years, but we want to grow it again to its former size and revenue. The economy has been turning around and we're going to have a pretty good run again. It's working with the right people at the right time, and that's what we have."    [CD0813]