BY WAYNE BLANCHARD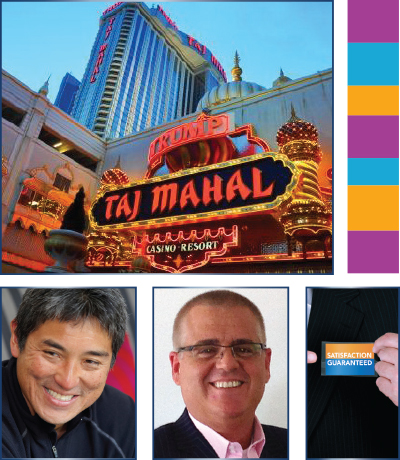 The countdown has transitioned from months to weeks as we quickly approach the first Chauffeur Driven Show this November 3-6 at the Trump Taj Mahal in Atlantic City, N.J. The show is spearheaded by Chauffeur Driven President and Publisher Chris Weiss, Show Manager Megan Hogue, and the Chauffeur Driven team, who collectively have over 100 years of industry experience under their belt. Weiss and Hogue also drew on the expertise and feedback of dozens of industry professionals, who volunteered their time to serve on the various Chauffeur Driven Show committees and advisory board. The result is a show that is packed with timely educational opportunities including hands-on workshops and traditional seminars; nearly 100 of the industry's leading suppliers, manufacturers, and dealers; and an exciting lineup of nightlife entertainment. A special thanks to Title Sponsor, The Lincoln Motor Company.
It's the only show that takes place all under one roof so there's less time commuting and walking between venues, and more time spent networking, interacting with show exhibitors and speakers, and learning from the industry's best and most progressive thinkers in a collaborate environment. It's the only show that features former Apple evangelist and tech guru Guy Kawasaki to deliver the Keynote Address, not to mention the first-ever Operating Mentoring Program as well as themed parties for the optimum blend of networking and fun. We've even built in some downtime between the afternoon and evening events, and provide a buffet lunch on Monday and Tuesday (sponsored by Titus Leasing & Acton Fleet Sales/SoCal Penske and EmpireCLS Worldwide Chauffeured Services & Grech Motors, respectively). Music Express and EmpireCLS will also be holding their affiliate meetings at the show, in addition to two associations, Limousine Association of New Jersey and Minority Limousine Operators of America. Visit chauffeurdrivenshow.com for a full show itinerary.
Before you leave for the show, don't forget to send in your flight information if you're taking advantage of the free shuttle service from Philadelphia International Airport, thanks to providers A-1 Limousine, Albert's Transportation, and Park Avenue Limousine. You can download the exclusive show app at chauffeurdrivenshow.com, which is sponsored by North Point Transportation Group. This app will provide you with an interactive map of the show floor, an itinerary, and much more. You can take notes, view handouts, receive alerts, as well as connect with other attendees and exhibitors all from your smart devices. You can even use it to post your show experience to your social media accounts.
Education Programs Have Been Supercharged At the heart of the show is education.
Revving up the education ­program, sponsored by FASTTRAK Cloud Technologies, began with the creation of a ­top-notch Education Committee:
• Committee Chair and Moderator Jason Sharenow: Broadway Elite Chauffeured Services Worldwide
• Lenore D'Anzieri: Driving Results
• David Hartson: Solutions! & Chauffeur Driven
• Stuart Rothstein: SMARTCars Intelligent Chauffeured Transportation
• Tony Simon: Reston Limousine
• Brett Tyson: BostonCoach
• Neil Weiss: Black Car News
• Mike Zappone: All Transportation Network
These successful professionals worked with the Chauffeur Driven team to construct an amazingly comprehensive education program, which uses a three-pronged approach in order to give the greatest value.
In-Depth, Hands-On Workshops: Available on Sunday and Wednesday, these sessions are geared toward creating a working environment in which the attendees learn through practical application and a hands-on experience. These programs are divided into two track levels. Track A is specifically designed for small to midsize operators, and track B is geared toward midsize to larger companies. Some workshops include "Training and Empowering Your Sales & Reservations Staff," "Working On—Not In—Your Business," and "Understanding Your Financials & Creating an Effective Budget."
Traditional Lecture-Style Panel Seminars: No matter what size your company is, no matter what type of fleet you operate, these sessions have something for everyone. Topics include "Creating Value in Your Business & Developing an Exit Strategy" and "Securing, Preparing for & Executing Large-Scale Events." Also check out Monday's Technology Panel, which will include all of the latest updates on the innovation relevant to our industry. These sessions are available on Monday and Tuesday.
Micro-Sessions: These "quick-hit" types of sessions will be conducted on the show floor every hour during exhibit hours on Monday, Tuesday, and Wednesday. No PowerPoint presentations or long speeches, these sessions are meant to be fast, valuable, and thought-provoking. Topics include "Up-Selling an Incoming Call or Inquiry," "How to Create a (UVP) Unique Value Proposition," and "How to Handle a Customer Complaint."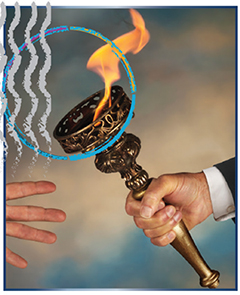 Seats are still available, but filling fast and pre-registration is required.
Have You Ever Wanted an Industry Mentor? Another first-of-its-kind event will be Sunday's Operator Mentoring Program, sponsored by Don Brown Bus Sales. If you've ever wanted the opportunity to sit down and ask advice from an industry leader, this is your chance. Each of the 14 mentors will be paired with between 12-15 attendees who will be able to learn firsthand from these industry greats. Come prepared with questions, and pre-registration is required. Limited to owners only, one person per company. The mentors are:
• Robert Alexander: President/CEO, RMA Worldwide
• Sam Amato: President, Gateway Global
• Kristina Bouweiri: President/CEO, Reston Limousine
• Barbara Chirico: CEO, Gem Limousine Worldwide
• Alan Candeub: President, Park Avenue Limousine
• Russ Cooke: CEO, BostonCoach
• Gary Day: President/CEO, American Limousines
• Eric Devlin: President, Premier Transportation
• David Eckstein: President & Founding Partner, Valera Global
• Jon Epstein: President, Royal Coachman Worldwide
• Mike Fogarty: CEO U.S., Tristar Worldwide
• Johnny Greene: President/CEO, ETS International
• David Seelinger: CEO & Chairman, EmpireCLS
• Ron Stein: President/CEO, Exclusive Sedan Service
Networking Has Never Been Easier Networking is the cornerstone of any trade show, and it can be tricky, especially for newer attendees when the atmosphere is either too noisy, fast-paced, or intimidating. All of these issues have been reviewed and revamped to strike that right balance of networking in a casual, but business-friendly setting.
"We have planned good fun that's not in a too-loud environment that fosters good conversation," says Weiss. "Fun carnival games, photo ops, live jazz, tons of food and drink—are all engineered so attendees can let their hair down while still being able to network."
However, not knowing who to talk to or how to approach a potential contact can keep an operator from making the most of a great opportunity to expand the scope of their business. "Anyone who needs help finding the right people to talk to or could use an introduction can come to any Chauffeur Driven staff member," says Hogue. "We're here to make sure all attendees get what they need out of our event. The success of the event is based on creating success for the entire industry."
Carnival Faire: Sunday night's kick-off party is an old-time carnival atmosphere complete with food, drinks, performers, games, and opportunities to just relax and have lots of fun. There will even be karaoke for the daring, as well as a caricature artist on hand to sketch your portrait. Sponsored by Battisti Customs & Crown Chauffeured Transportation Worldwide.
Boardwalk Empire: Remember the days of the "real" gangsters? Fedoras and wingtip shoes were worn by the men who wanted to look sharp and stylish. And for the ladies, flapper dresses, fringes, and feathers in their hair were all the craze. Well, with Monday night's Boardwalk Empire extravaganza, you can jump back in time and enjoy a night of cool jazz and hot eats—no bootlegging required. There will also be a photo booth and prizes for the best dressed, so come ready to impress in your '20s-inspired garb! Sponsored by Ambassador Transportation Group & AJL International Worldwide Chauffeured Transportation.
After-Hours Suite Parties: What would a show be without the long-time tradition of suite parties? Come test your stamina because we expect these parties to go well into the night. ­Sponsored by ETS international, Flyte Tyme Worldwide, ­Minority Limousine Operators of America, and ZBest Executive Global Transportation Services.
Affiliate Central: If you're looking to expand your affiliate network, you've come to the right place. Affiliate Central is a networking forum in a casual, comfortable environment. No timed sales pitches or constant table-hopping required (unless you want to!). Dozens of companies from around the globe will participate, so all you need to do is grab your business cards, show up, and mingle. Sponsored by Limo Anywhere.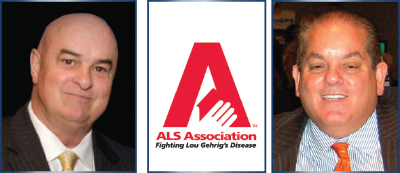 Tribute to Dean Schuler and Tom Mazza: We lost them too soon, but neither will ever be forgotten. This charity event, featuring a silent and live auction and a complimentary buffet dinner, will benefit the ALS Association. "It's our way of honoring two industry legends who meant so much to so many. Their influence is still felt today," says Weiss, who was personal friends with both Mazza and Schuler for many years. The event is open to all show attendees free of charge, so please join us. Sponsored by Broadway Elite ­Chauffeured Services Worldwide and Carey International.
Challenging You to Think Differently
The State of the Industry is generally one of the best-attended events of any show, and the Chauffeur Driven Show wants to make sure you're inspired. David Seelinger of EmpireCLS, one of the industry's most technologically savvy business leaders, will challenge you to look at your business in a whole new light, while delivering a healthy dose of prognostication of where chauffeured ground transportation is heading.
It's certainly the age of extreme technological advancement in our industry. Continuing with the theme, Chauffeur Driven is honored to have Guy Kawasaki, legendary Apple CEO Steve Jobs' right-hand man, deliver the Keynote Address. Any successful Keynote speaker should be motivational, forward-leaning, and stimulating, and Kawasaki certainly fits the bill! Kawasaki is known worldwide for his business and investment prowess, and has gone on to be the founder of several successful software companies and most recently joined Google as an advisor to Motorola. This accomplished, best-selling author and business strategist is regarded as one of the highest in-demand speakers, and this November you'll find out why! Sponsored by Don Brown Bus Sales and Grand Avenue Worldwide.
All the Action Is on the Show Floor Sure, the show is going to have a great lineup of exhibitors who are showing off their latest and greatest products and services for the industry under one roof. Sure, you'll likely get some of the best prices and one-on-one time with representatives of the companies—something that is often tough to do when conducting business solely on the phone or via email. You'll also get to see the products and services in person before making your decision. Come ready with your questions because you'll definitely get the advice you need to run your company more efficiently.
Don't forget about Association Pavilion, where you can discuss issues affecting your company and get more information about how to join your local association from the members themselves. If you've been considering joining your local association or getting more involved, this is the place to learn more! But don't leave yet. The Association Pavilion is also the location of the Micro-Sessions, which will be held every hour that the show floor is open. These quick sessions are meant to motivate you, help you tackle a problem a new way, or learn something you didn't know before about the business.
The Chauffeur Driven Show might be the new show in the industry, but it's backed by decades of knowledge, experience, and passion for chauffeured ground transportation. It's the perfect blend of what you need to know now and in the future combined with education, networking, top-notch exhibitors and sponsors, and a healthy does of fun. This is the show you've been waiting for, and it's happening this November in Atlantic City. See you there!
WAYNE BLANCHARD IS A LONGTIME INDUSTRY WRITER AND A FORMER OPERATOR. HE CAN BE REACHED AT SOUTHERNYANKEE98@GMAIL.COM.   [CD0913]