NYC Operators See Big Changes, Face Down Big Challenges
Details
BY NEIL WEISS

It's been a busy time for the black car, limousine, and livery segments of the industry in New York City, to say the least. In quick succession this past June, New York State's Supreme Court overturned a lower-court ruling that had stalled Mayor Bloomberg's plan to create a new type of apple green "livery cab" that provides street hail service in northern Manhattan and the outer boroughs—and a temporary restraining order was lifted against the Taxi and Limousine Commission's (TLC's) Taxicab e-Hail Pilot Program, allowing yellow taxicab drivers to accept passengers using "approved" apps.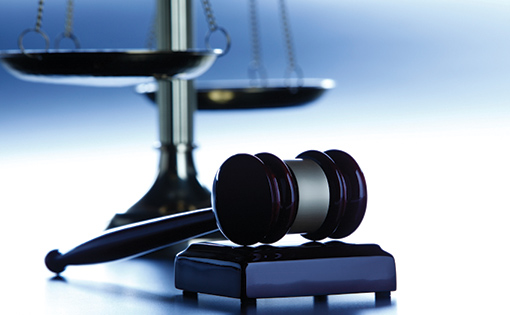 To those outside of NYC, this may not seem like a big deal, but these are major changes that could affect literally millions of rides, and who ends up performing them.
For decades in NYC, only yellow cabs were able to accept street hails and pre-arranged rides were the realm of black car, limousine, and livery companies. These two court rulings changed all of that, allowing these new green livery vehicles to legally pick up street hails and enabling yellow cabs to accept pre-arranged rides through smartphone apps.
As of late July, the Taxicab e-Hail Pilot Program was just getting off the ground and Street Hail Livery (SHL) permitted vehicles have yet to hit the street (although the permits are selling briskly). Only time will tell how these major changes will affect the different segments of the industry ... and in the meantime, people are rightfully concerned.


"The BCAC Institute had launched an ­inexpensive and highly useful online course called 'Passenger Safety and Emergency ­Preparedness,' as part of its R.A.C.E. curriculum."
As everyone waits for this drama to play out, the NYC Black Car industry's association, the Black Car Assistance Association (BCAC), has had plenty of other issues to deal with—including ongoing efforts to repeal the sales tax charged on black car and limousine services in New York State. The BCAC has been working on the tax issue for years, but their efforts were re-energized when they recently teamed up with the Limousine Bus Taxi Operators of Upstate New York (LBTOUNY).
Upstate, the sales tax has been and continues to be a burden on limousine businesses that are still struggling with the aftershocks of the recession; in New York City, black car and limousine companies are forced to charge a tax on service that rival segments of the industry—the liveries and taxis—do not have to charge.
David Bastian, LBTOUNY member and commercial sales manager at Towne Automotive Group, helped lead these recent efforts by working with BCAC and encouraging members of both organizations to place calls, email, fax, Facebook, and tweet members of the Senate and Assembly. According to Bastian, "A tremendous effort was put forth to move New York Senate Bill S4920 and New York Assembly Bill A7724 closer to repeal. In a little over a month we, as an industry, were able to push these bills into a very strong position going into the next legislative session, which will begin January 2014."
After years of struggling with what seemed like a near-insurmountable problem (getting New York State to give up tax revenue), Ira Goldstein, COO of the BCAC, is finally optimistic about the repeal's chances. "We need every operator to stay engaged and participate in this effort to achieve a repeal of this unfair sales tax on service that is targeted only at black cars and limousines," notes Goldstein. "We have come a long way recently—and although we still have plenty of work do to, we genuinely have a good shot at this if we keep up the pressure."
In the meantime, the BCAC—understanding the importance of strength in numbers—has been hard at work increasing its membership base by adding benefits and educational opportunities. One recent addition was a partnership with a company called eCubed Learning, which collectively formed the BCAC Institute (­bcacinstitute.com). The BCAC Institute provides online educational tools on topics ranging from defensive driving and customer service to computer software instruction. Through the website, operators, drivers, employees, and their families can learn from literally hundreds of classes.
In fact, the nimble BCAC Institute recently added a class on passenger safety, in response to the limousine fire this past spring that claimed the lives of five women when a limousine burst into flames crossing the San Mateo Bridge in California during a bachelorette party—and many since that have followed.
In a matter of weeks, the BCAC Institute had launched an inexpensive and highly useful online course called "Passenger Safety and Emergency Preparedness," as part of its R.A.C.E. (Rescue Alarm Contain ­Extinguish) curriculum. Drivers and operators can take the course at ­­racefhv.org to become a Certified R.A.C.E. Transportation Driving Professional (Certified R.A.C.E. TDP), even if you are not a BCAC member.
The curriculum was developed by transportation, driving, and safety experts, and teaches you how to respond in emergency situations, offers tips for a pre-trip inspection (including a pre-departure review of emergency equipment), and recommends that stretch limousine chauffeurs briefly review emergency procedures with clients (like a flight attendant does before take-off).
The coming months are going to be pivotal for the NYC ground transportation industry as many new changes begin to take root and businesses are forced to adapt. Two of the best ways to insulate yourself from the potential pitfalls ahead are: joining a strong organization, like the BCAC, and educating yourself (and your employees), so that you are operating at peak performance in every area of your business.   [CD0813]