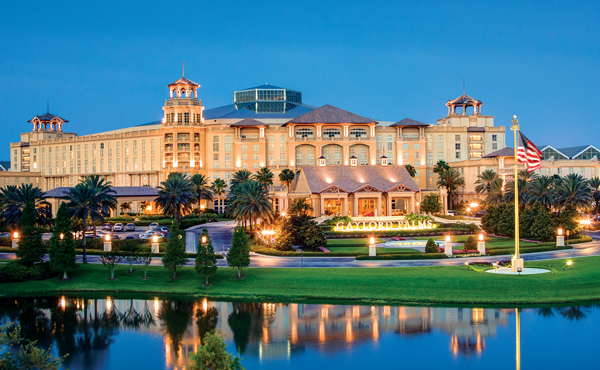 We're heading back to the sunshine state this fall for the 2017 Chauffeur Driven Show, scheduled for October 22-25 at the spectacular Gaylord Palms Resort & Convention Center. Our show, exclusively sponsored by Ford-Lincoln Limousine and Livery Vehicles and Grech Motors, is where you will find all of the exclusive events that you want: Our Operator Mentoring Program, Benchmark Breakouts, Affiliate Central Global Partner Forum, and so much more. But rest assured, we have quite a few surprises for you this year that we know you'll love. We've saved the best for last: Everything—our seminars, the show floor, all of our events, and the guest rooms—is completely under one roof!

We've been hard at work behind the scenes with our show committees to put together the best, most timely show possible, and we're thrilled to give you a taste of what we have in store for you this October. Be sure to watch for updates throughout the summer because this is just a snapshot of what we have to offer.



"We're giving away a brand-spanking-new Ford Transit on the final day of the show. We're not talking a one- or two-year lease here; you win it and you drive away with it!"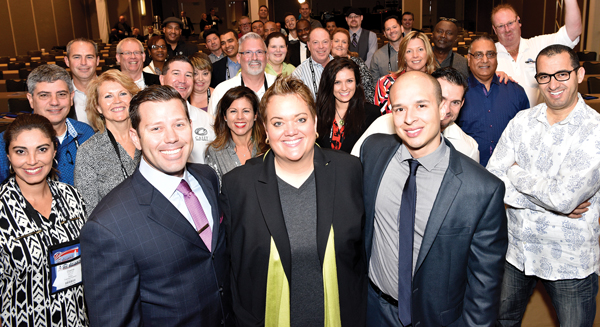 Education
Our Education Committee, co-chaired by Jason Sharenow of Broadway Elite Chauffeured Services Worldwide and Kristen Carroll of The LMC Group, is second to none and has proposed a lineup of seminars and workshops that are easily worth the price of admission. With sessions focused on topics like cultivating your bus and motorcoach business, network security, dealing with negative online reviews and PR nightmares, consolidation and exit strategy planning, preparing your company to get the best possible insurance rates, and respect in the workplace, you'll find that these sessions are right on point with what you're dealing with in your own company. We've searched far and wide for the best speakers from within and outside of the industry, so we know you'll be inspired and armed with tons of takeaway value that you can immediately put into practice. The industry is ever-changing, and we have you covered. Stay educated!

Returning Favorites
You asked for it: Our always in-demand Operator Mentoring Program is back for another year. We will again pair small groups of operators from non-competing markets with a leading industry mentor who will share their expertise, wisdom, and advice for success now and in the future. And because you're in a group of operators who share your concerns, the open dialogue always spurs additional conversation. You will have to pre-register for the event, and we'll let you know when registration is open.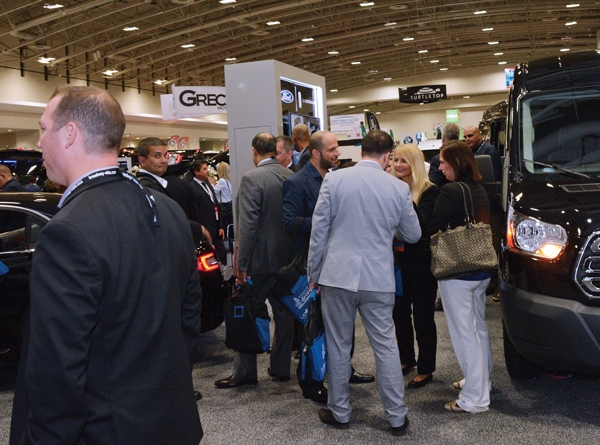 Last year, we debuted our Benchmark Breakouts, which was our take on the peer-group concept, and we're excited to announce that it's even better than before. If you've ever wanted to hash out your biggest issues or most pressing questions with others who share your revenue bracket, job title, operational focus, or compliance concerns, this is your chance. We've added groups for industry professionals of all stripes, so there'll be something for you. Whether you're a small operator only running sedans or a large operator adding motorcoaches to your fleet, we have the right group for you. They'll also be groups for affiliate or operations managers as well as international operators. You'll be able to compare and contrast—the hallmark of benchmarking—your company with your fellow operators to ensure that you are on the right track. This event also requires pre-registration, and we'll have all the details for you at chauffeurdrivenshow.com.

Cooperation amongst like-minded operators is one of our industry's best attributes, so we're continuing the tradition of our immensely popular Affiliate Central Global Partner Forum. We know the importance you place on networking, and this event delivers in spades. Meet operators from around the country and across the globe who are looking for partners like you to handle their precious traveling clients, and vice versa. Last year, we featured more than 60 companies and are on par to expand it. There is always a ton of business exchanged at this event, so make sure it's part of your show agenda.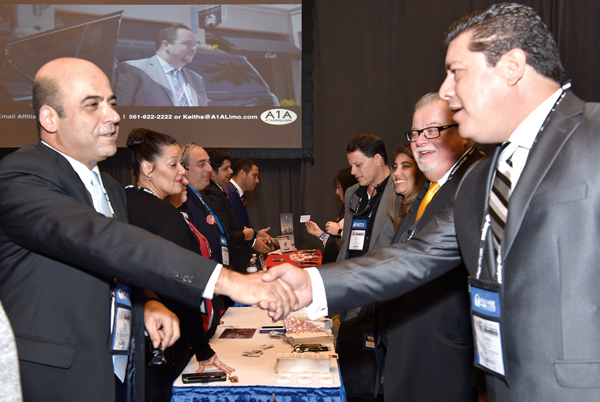 Looking for even more affiliates beyond our borders? The International Meet & Greet is the event for you. There's no denying that we're a global industry, so this casual networking function is geared specifically toward those who want to expand their coverage and knowledge outside their own market. Last year we had operators attend our show from six out of seven continents—and we're only growing.

Is industry unity and taking a more active role in your community on your agenda this year? Then you'll want to save room for our Association Summit, which features dozens of association leaders from all over the country. Lest you think we forgot about one of our emerging events, our Women in the Industry reception, we're happy to announce that it's back for the third year in a row. The reception was completely updated last year to rave reviews and is only getting better, so we'll announce the details of what you can expect in Orlando soon. And this isn't just for owners: All women in our industry are invited to attend for some ladies-only networking.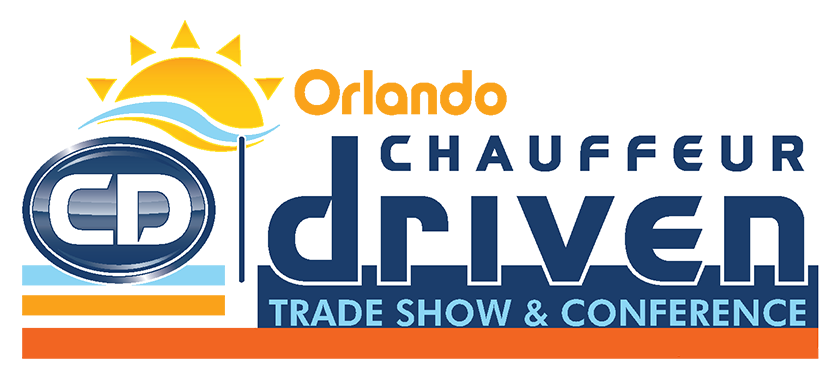 New for 2017
Did we mention that all show events are under one roof? Less wear and tear on your body means more time for networking and maximizing your ROI. But you'll want to hear this: We have two exciting announcements regarding our show floor. First—and for the first time ever—you'll receive Show Bucks when you register that you can use like cash with participating exhibitors during the show. If you thought our show-only deals couldn't get any better, this should sweeten the pot.

Second, we'll have cocktail hours on the show floor Monday and Tuesday with appetizers and drinks to wash 'em down. We'll have more details in the upcoming issues of the magazine, our newsletter, and on our website.



"Our show is where you will find all of the exclusive events that you want: Our Operator Mentoring Program, Benchmark Breakouts, Affiliate Central Global Partner Forum, and so much more."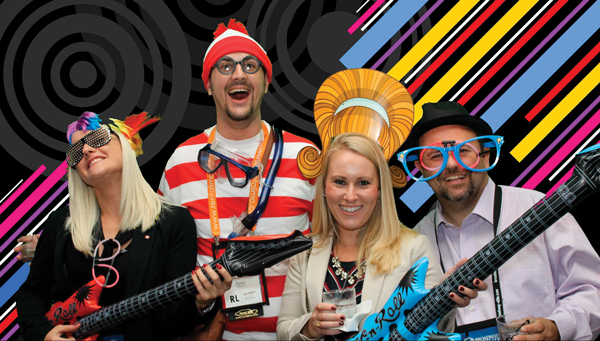 Let Loose With Our Nightlife
We know you like to party, so we've organized several awesome evening events for you again this year. First up, join us on Sunday evening for our outdoor luau. With comfortable evening temperatures—it is Orlando in October, after all—you'll dance the night away with some tropical cocktails in one hand and some tasty treats in the other. Our venue, the Gaylord Palms, is a gorgeous destination in and of itself, so how can we not hold our kick-off party under the stars?

Judging by the overwhelming number of people who were down to dress up for our '80s party in 2016, we knew you were ready for more. Since our show is just a week before Halloween, of course we're hosting a costume party on Monday night. There's no reason that adults can't have some fun. Just be sure to pull out all the stops because we'll have prizes for best dressed. Of course, we'll have food and drinks served all night long.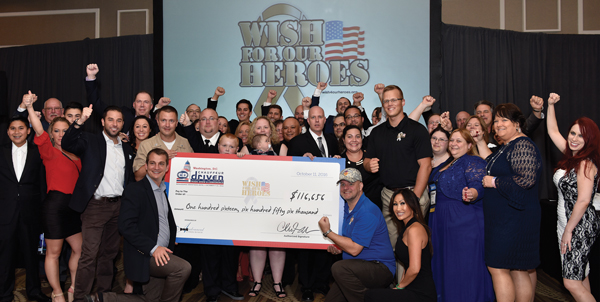 Wish for Our Heroes
There wasn't a dry eye in sight last year during our Charity Auction and Dinner when you generously helped us raise nearly $120,000 for Wish for Our Heroes—one of their biggest fundraisers ever. Wow! We're proud to again partner with this grassroots organization that is dedicated to ensuring that the everyday needs of deployed service members are met—which can be anything from covering unexpected (and often budget-breaking) car repairs to making sure that there is food on the table, but also the fun stuff, too. Yes, there are many active military members serving overseas every day who cannot provide for their own families. Join us Tuesday for this magical evening that includes dinner and a live auction. Your donations can and will make a difference for those military families.

We have plenty more announcements and details about all of our show events to share with you over the coming months, so we hope you're as excited as we are to jet off to Orlando in October. Check out chauffeurdrivenshow.com for the latest updates and to register. Will you join us in Orlando? [CD0617]