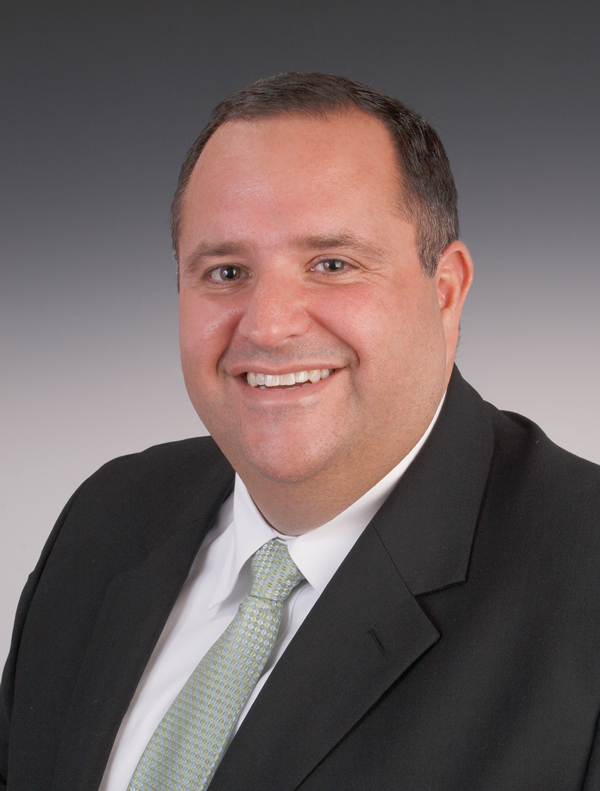 Broadway Elite Chauffeured Services Worldwide

Jason Sharenow is truly a man of many hats. he is not only one of the industry's most respected operators as COO of Broadway Elite Chauffeured Services Worldwide, but also a vital part of Chauffeur Driven's events in his role of Educational Committee co-chair and seminar moderator. Sharenow also literally wears the hat of a law enforcement officer, serving his community as a lieutenant on the town's auxiliary police force. Moreover, in his role of president of the Limousine Association of New Jersey (LANJ), he is one of the leading voices on behalf of chauffeured ground transportation. Chauffeur Driven spoke to Sharenow to get his insight on current trends and issues facing the industry as well as the importance of being part of an association.

Chauffeur Driven: How did you enter the limo industry?
Jason Sharenow: I started as a part-time driver back in the mid-'90s when I was between businesses. A friend of mine, whom I work with in my law enforcement career, approached me with a business opportunity to start a limousine company in 1997. That first limo company was short-lived, but I found I liked the industry and I had the potential to grow within it.

CD: Tell us about your current company. Who are your partners?
JS: I got great traction out of the gate, and while building my company, I relied heavily on inbound affiliate business—and that's where Broadway Limousine was born. Over the next eight years or so, I bought three other small companies, which allowed me to grow my own business. In July 2007, I merged with my partners at Elite Limousine, Brian and Gary Wecksler. Now, we serve 500 cities worldwide with 100 vehicles, from sedans to motorcoaches.

CD: What was your original impetus to joining LANJ as a member?
JS: From my previous business relationships, I knew how important industry associations were, so early on, I sought out those organizations that represented the limousine industry. I joined the NLA and looked for a local organization. Prior to LANJ, it was the Private Livery Association of New Jersey, which comprised the North Jersey Limousine Association and the South Jersey Limousine Association. I joined that association, and then became more active in it over the years, working on various committees, and ultimately joining the board of directors.

It was very early on in the game that I joined the state association. I knew it was important to be part of and it's been entirely beneficial for me. The association has done great things for me both personally and professionally.

CD: What was organization like in your early days as a member, and how have the issues changed?
JS: The one thing we were able to do as an association in my early days was eliminate sales tax on the purchase of vehicles, which was a big win for us. Also, we were able to get our own workers' comp classification—which seemed like a good idea at the time.

CD: What were the challenges of taking over as LANJ president?
JS: I walked into a beehive when I took over as president in 2016. I had certainly been active in the legislative fight with TNCs, but then I became fully immersed in the battle. In reality, I feel like many association presidents are in the role not out of choice, but largely because no one else wants the job. But, in the end, I truly enjoy it. I call it a labor of love. I am extremely passionate about the industry and will continue to work tirelessly for our members.

I love the people I work with. I'm honored to have the support of the board, which is a terrific group comprising great industry professionals. I couldn't do it without their support and help. They're an integral part of what we do. Not only have I been fortunate to work alongside people like Jon Epstein [of Royal Coachman Worldwide], Tim Rose [of Flyte Tyme], Barbara Chirico [of Gem Limousine], and David Seelinger [of EmpireCLS]. They're not only colleagues, but I've also come to see them as mentors.



"The association is there to support its members and keep fighting for them ... [it] is more than a networking opportunity, it's a unified voice."

CD: What are the strengths/benefits to joining an association?
JS: In an association, we all work toward a common goal to better our industry and to improve our businesses. There is strength in numbers. The association is there to support and fight for its members, as we've done with TNCs. With the legislators, we fight for parity, which has been our charge all along to protect the members of the association. An association is more than a networking opportunity, it's a unified voice.

CD: What do you consider some of the major accomplishments you've achieved as LANJ president?
JS: Perhaps most notable is the removal of sales tax on our service in the state of N.J. It was unjust and unfair when it was imposed, so we worked hard at getting it removed, and were successful in doing so.

We were also successful in getting the "TNC Bill" passed in N.J. legislature, which established statewide regulations and restrictions on the ride-sharing companies in regard to driver eligibility, insurance coverage, and records retention. While it was ultimately a compromise—we didn't get everything we had hoped for—we are able to hold our heads up high knowing we took the high road and came out with a framework for the future.

CD: LANJ members come from and operate in at least three different markets (N.J., Pa., and N.Y.) with many different issues. What are some of the difficulties in unifying and managing the association?
JS: We rely on communication between the associations; the presidents all keep in touch with each other. We also rely on e-blasts from the trade magazines when news hits the water. CD is a big part of making sure that everyone "stays in the know" in real time.

Although we have members from three states, I'm really only managing N.J. issues. We do keep watch on what's happening across the rivers, as we share borders or transact with Connecticut, New York, Pennsylvania, and Delaware. Our members cross those borders every day, so it's important to know what those regulations are—and what's coming down the pike—in those states.

CD: You recently entered the motorcoach industry by purchasing a bus company. What was behind that decision?
JS: We've done business with Passaic Valley Coach for many years as a local farm-out company to subcontract our motorcoach work. We approached the ownership when we heard they were possibly looking to retire. We made an offer to purchase the company, and closed the deal in December 2014.

CD: What are some challenges (and advantages) to entering the motorcoach side of the business?
JS: It's been terrific for us, and allowed us to diversify our business. We have greater control on our service, and the business is growing. We're seeing success by running it with a new, fresher mentality than the old-school bus operator who turns the phones off at three o'clock. We offer a 24-7 customer service experience to our bus clients.

I think the motorcoach industry is now taking notice of what limo operators are doing in that space. Now the bus companies are starting to offer levels of service that they previously haven't embraced. A parallel is what the TNCs have done to taxis and the limo world; operators had to step up their game. Now coach operators are stepping up their game to compete with the limo operators who have entered their market.

A reason that limo operators are going to be successful within the coach industry is that the midsize bus category has grown exponentially, and that's where a company like Grech is leading the charge because they're selling high-capacity and high-quality minibuses to the motorcoach world. In many cases, the full-size coaches aren't going out with 55 people anymore; they're going out with 20 or 30.

The biggest challenge in the motorcoach business is similar to the limousine side: hiring talent. While motorcoach DOT regulations can be intimidating, they're important in order to maintain safe operation. That aspect doesn't scare me. If you do it right, you have nothing to fear.

CD: You serve an important role in CD's educational offerings: Did you have a background in this in any way?
JS: I got involved with CD through my relationship with Chris [Weiss], Eric [Alpert], and the late Tom Mazza. Tommy was my mentor, and I was involved in one of his 20 groups. Also, I always attended the trade shows as a fly-on-the-wall, but then later I thought I could lend my expertise to the organization. When Tom passed away, Chris approached me and said "I have some big shoes for you to fill ... Think you can wear 'em?" And, well, I'm wearing 'em.

I think what I am able to lend, which is somewhat unique for what we do, is the fact that I'm an operator first and foremost. I've lived it. There isn't an aspect of the limo industry that I haven't experienced—both good and bad. I'm able give a slant to the education side of CD from an operator's perspective. Without a doubt, one of the best pieces of feedback that I receive from operators at the shows is that I can relate to the audience on their level. I am one of them!

CD: Why is continuing education important for a professional?
JS: It's critical for any business. Our goal is to bring education to the masses that will help operators run their businesses effectively, efficiently, and profitably.

CD: How do you determine/come up with educational tracks?
JS: Coming up with subjects is a committee effort. We have a great education committee that I'm part of. It's an ongoing brainstorming of topics, whether it's the regulations, TNCs, or operational issues that come up on a daily basis.

CD: What do you see in LANJ's future?
JS: LANJ will continue to grow and prosper. As I mentioned previously, we have an incredibly dedicated board that works hard to see that the association does well and continues to grow both with new members and some returning members, too.

CD: Where do you see the industry in five years?
JS: I don't see the chauffeured car going away. I don't see the autonomous vehicle entering our space anytime soon either. The face of the industry is changing, however, and it will be up to the operators to change with it by embracing technology and increasing customer service levels so you make it harder for other entities (i.e., TNCs) to take away your business. You need to give people compelling reasons to do business with you.

Marketing towards millennials is something to work hard towards—it's where the industry is heading. Reinventing yourself is key so you're not left in the dust. [CD0617]