BY ROB SMENTEK
Standing (L to R): Scott Woodruff of Majestic Limo & Coach, Hoss Oskouie of Atlantic Limousine, Mike Campbell of Grace Limousine & Car Service, Tony Simon of Reston Limousine, Jorge Sanchez of Hermes Worldwide, Matt Strack of Strack Transportation, Alan Candeub of Park Avenue Limousine, Nour Elotnami of Destination MCO, and Eric Devlin of Premier Transportation. Sitting (L to R): Kathy Kahne of Windy City Limousine, Kim Garner of BEST Transportation, and Yolanda Fulbright-Moore of Leader Worldwide "When people come to Philadelphia, everyone wants to talk about cheesesteaks and Rocky," says Alan Candeub, president of Park Avenue Limousine. "But I love my city. I'm thrilled to expose my friends to the culture and history that is the City of Brotherly Love."

This past April, Candeub had the opportunity to introduce 13 of his colleagues to his hometown, when the Enterprise Strategy Group (ESG), a benchmarking confab facilitated by Strategy Leaders, came to Philadelphia for three days of discussion and education. This completely peer-run group gives the operator from the meeting's host city the chance to plan and spearhead the sessions and activities, according to Robyn Cohen, Strategy Leaders' director of operations & marketing.

Day one had Candeub taking the group on a tour through historic Old Philadelphia, where they got to see landmarks such as the Liberty Bell, Betsy Ross' house, and Independence Hall, where the Declaration of Independence was signed in 1776.
"I'm often surprised how little knowledge people have of the history that occurred in Philadelphia," Candeub confesses. "Whenever I give a tour of the city, I start by taking out a hundred-dollar bill and seeing if anyone can identify the picture of Independence Hall. Most people don't realize that it's the truly the birthplace of our nation." His instincts were on-the-money, so to speak, as many in the group were impressed by the city's rich history, and were anxious to make plans to return in the future with their families.



"When you're in classes for 8-9 hours a day, you want to go out and unwind a bit."
-Alan Candeub of Park Avenue Limousine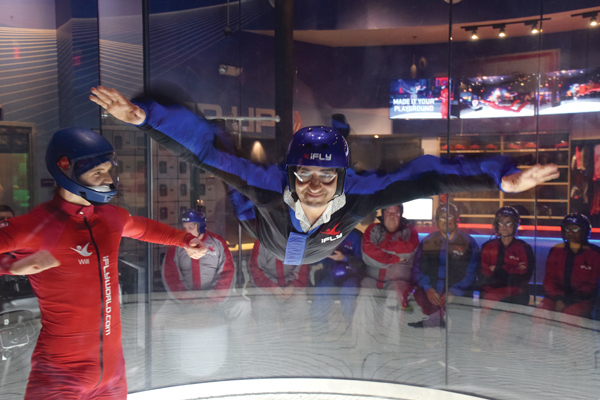 Following the tour, ESG members dined at another Philly institution, Ralph's in South Philly, which is the oldest continuously operating Italian restaurant in the United States. Founded in 1900, the restaurant is currently run by the fourth generation of the family.

After a night of filling up on history and pasta, the group reconvened the next morning for a day devoted to education and financial benchmarking among the group. With many of the members entering the motorcoach arena, the economics, operations, and regulations faced by bus owners were talked about. However, after a day of heavy discussion about the ground transportation biz, ESG kicked back by taking to the air ... in a manner of speaking.

"Because I know my city well, I know what would suit our group. When you're in classes for 8-9 hours a day, you want to go out and unwind a bit," says Candeub, who set up an extreme team-building activity at iFLY, an indoor skydiving simulation facility.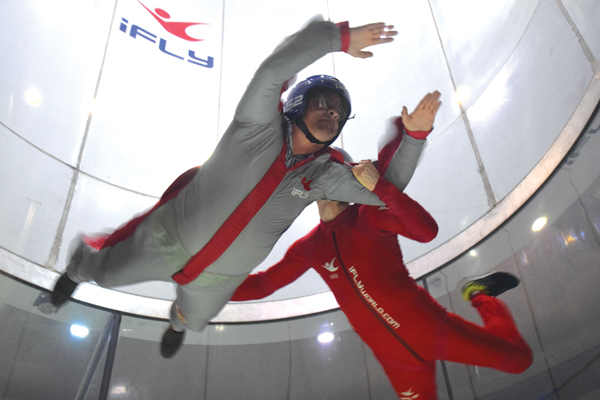 During the event, which included CD Publisher Chris Weiss, the group was fitted with jumpsuits and safety gear and brought to a wind tunnel where they could soar, float, or dive through the air with the help of an instructor. Candeub believes the experience not only provided the group with some fun, but also encouraged them to overcome fears while challenging themselves to do something outside their comfort zones. The evening was a success, and iFLY ended up being a big hit.

Friday's session included more economic discussion with an emphasis on being proactive about finances. The meeting's success left Candeub enthusiastic about the opportunities presented by being part of such a group.

"I recommend that everyone join a peer group. There are a lot out there, so it should be easy find one you're comfortable with. In the long run, it makes you a better operator." [CD0617]