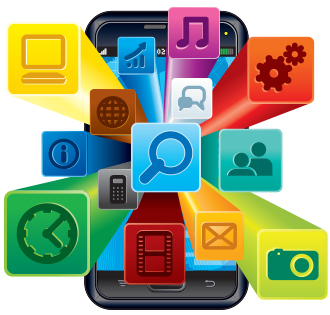 Apps are one of the fastest-growing markets for technology. With so many mobile devices—from smartphones to tablets—available to consumers, having an app for ease of use is practically required (for some devices, they are required). According to statista.com, both the Apple App Store and Google Play each have 1.4 million apps currently available for download, and approximately 60,000 new apps are launched every month. In this column, we feature some of the latest and most useful apps that will help you with your business, streamline a process, or generally make your life a little easier.


Autoboy Dash Cam
Available: iOS, A

Black boxes, dash cams, and other on-the-road recording devices are crucial when it comes to protecting your company these days. If you've been in the market for a recording device but either find them onerous or don't want to spend the money on another gadget, this free app just might be the solution for you. With all the functionality of a paid app or black box, its key highlights include continuous background recording and backing up videos to your dedicated YouTube account for closer review (you can choose to do this manually, or the app can do it for you automatically). Dig a little further and you'll find more bells and whistles like GPS capabilities, a smart crash sensor, and the ability to run multiple crucial apps simultaneously. And with its "three-full foreground," you get full screen, full recording, and full files—meaning that the resolution never suffers.

Caveat: Between limited functionality if the phone isn't being charged and some users' feedback that this app is a battery drain, it's wise to keep your device connected to a power source when in use.


HUDWAY Go
Available: iOS, A

Of course, sometimes you want an app to do just one thing well. HUDWAY Go's GPS capabilities offer you a streamlined navigational tool that doesn't get bogged down with nifty but ultimately distracting options, limiting its intuitive display to just an outline of the road, your chauffeur's route, and their next maneuver. Less bare bones and more elegantly simple, you still have plenty of options to ensure the best course possible, like selecting alternate routes, offline GPS usage, detailed trip info, and the app's titular HUD display mode.

Caveat: Some international users have taken issue with how the app renders speeds exclusively in MPH, with no option to display them in KMPH.


BOINC
Available: A

BOINC bills itself as "open-source software for volunteer computing," which is essentially tech-speak for "a time-donation app that puts your phone to good use." The Berkeley Open Infrastructure for Network Computing (see why they went with BOINC?) originated as support for the SETI@home program, which analyzes radio signals to search for signs of extraterrestrial intelligence; now that technology is being put to a similar bigger-picture use by harnessing the power of fully charged, plugged-in, and idle phones. It helps study diseases in the hopes of finding their cures, has led to the identification of 50 "new" neutron stars, and allows users to essentially become volunteers for scientific progress. If you're tired of having to choose between keeping your company running and giving back to the greater good, this is an easy, effective way to reconcile those two.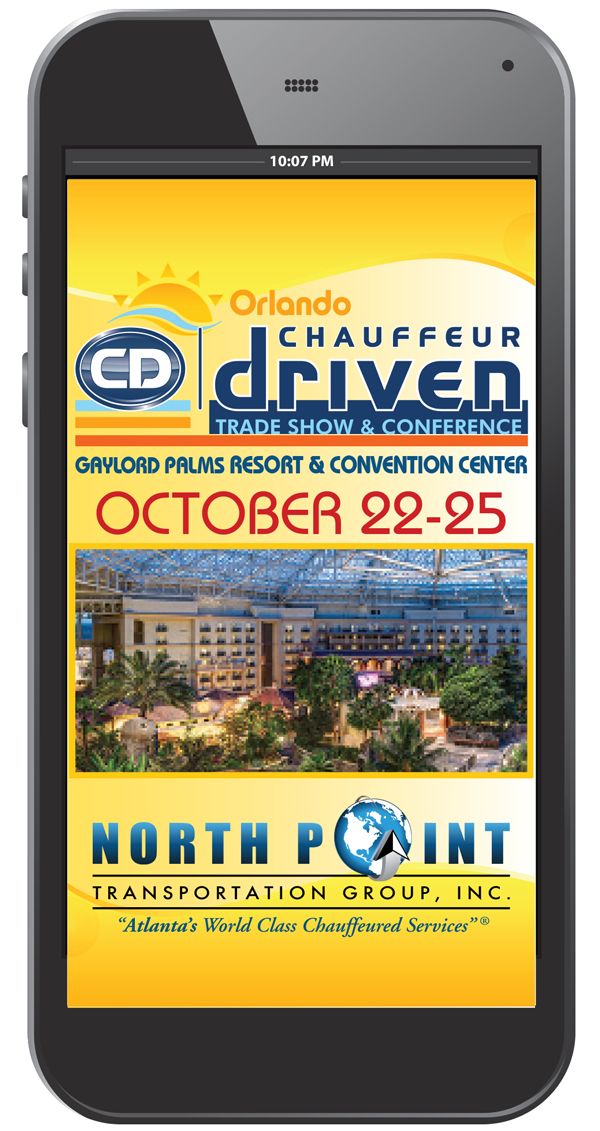 BONUS: The 2017 CD Show App

It's finally here! Once again graciously sponsored by North Point Transportation Group, the official app for the event of the season has everything you need to maximize your experience during and after the show in Orlando this month. A complete event schedule, maps of the Gaylord Palms Resort & Convention Center (including our expansive show floor), session information, the opportunity to digitally connect with other attendees, social media integration, push notifications and more are all right at your fingertips with our easy-to-use show app. Consider it your very own personal assistant to ensure you get the most of your time with us.


Do you use an app that you love and want to share it with the industry? Let us know! Email Susan Rose at
susan@chauffeurdriven.com
.
Just for clarity:
• Apple products=iOS • Android devices=A
While many of the apps we profile will be free, a $ next to the platform indicates that there is a fee to download and/or use. Some versions or features of the app may require a fee to unlock or use.
[CD1017]