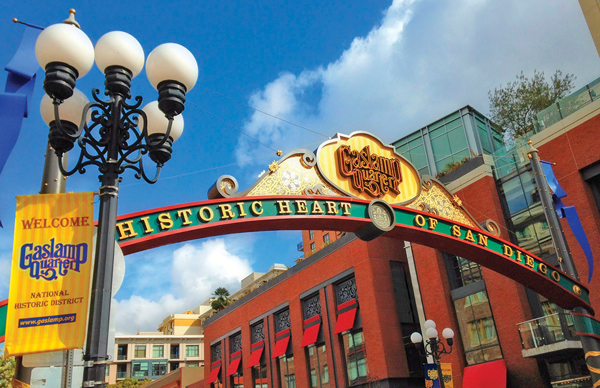 When we asked the industry where our Executive Retreats should take place over the next few years, California emerged as the clear victor, with San Francisco and San Diego leading the pack. And after the great time everyone had in The City by the Bay this past June, we knew we had to get back to the West Coast as soon as possible.

That's why we'll be bringing more than 200 industry professionals to San Diego from May 6-8 for our second California-based Executive Retreat. The SoCal city will be our host for three days of unmatched education and total immersion in the unique flavor of the aptly nicknamed America's Finest City. But this isn't a repeat of our NorCal offering; San Diego has a chill coastal California vibe all its own.

Our stay starts at the luxurious, brand-new Pendry Hotel, conveniently located in downtown San Diego in the heart of it all. Previous attendees of our retreats can attest to the exclusivity we infuse into each of our city outings, and this year's retreat comes with an additional element of privileged experience, as there are only two Pendry properties in the world. The newly launched brand is owned by Montage International, famous for its ultra-posh, five-diamond properties that are synonymous with a luxury experience. Plus, the Pendry is smack-dab in the middle of Gaslamp Quarter, so you won't have to go far at all to sample everything the city has to offer from our primo, heart-of-the-city locale.

Education and networking comprise the cornerstone of our retreats, and San Diego will uphold that tradition. You'll get to spend quality time with the peers you might only see for a few minutes during a larger event, plus enjoy laser-focused education that is finely tuned to speak to owners' concerns.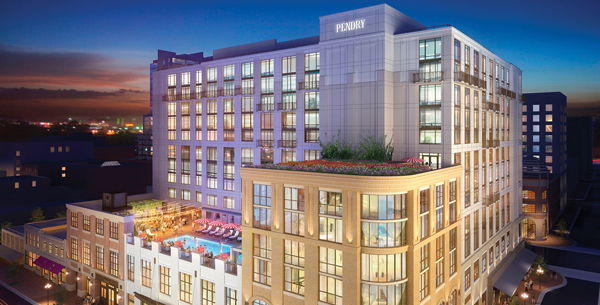 "I had a great time attending events, networking with other companies, and learning new ideas to implement," said George Jacobs of Windy City Limousine in Chicago, Ill. "While it is a great party, it is not just a party—it's also very thought-provoking."

Among the many offerings you'll find at the Pendry is its rooftop lounge, The Pool House, where you'll definitely want to grab a cocktail. The property also boasts a variety of dining and drinking options, and its six unique eateries and watering holes will appeal to any palate or craving. Try modern coastal cuisine at Lionfish, seasonal SoCal fare (and coffee!) at Provisional, upscale bar staples and updated classic cocktails at the hotel's bar Fifth & Rose, a flight of local craft brews at Nason's Beer Hall, and the like-no-other nightlife and drinks you'll only find at Oxford Social Club. Our hotel is right where the action is, and its bars and restaurants are unsurprisingly some of the most happening places in the Gaslamp Quarter—but where you can still enjoy the cozy, close-knit vibe of our retreat to get the most from our ample networking opportunities.



Never been to a CD Executive Retreat before?
Since 2015, we've been offering our yearly retreats, which are intimate, two-pronged events that bring you to a different in-demand location every time. Nashville, New ­Orleans, and San Francisco have been our host cities so far, and each retreat is ­tailored to maximize your time on the town so you can breeze past the typical tourist fare and live like a local for a few days.

While San Diego will bring its own charm and ­character to our fourth-annual retreat, the purpose of these leadership-empowering events is to not only immerse yourself in another city in whole new ways but also get an eagle's-eye view of your company with some world-class educational sessions—plus an all-inclusive experience where your food, drink, and entertainment are provided—that are always worth the price of admission alone.

In previous years, we've explored timely topics such as employee retention, stress tests, upping your customer service game, financial assessments, and adapting to rapidly changing times. Thanks to the wisdom and insights of experts both within our industry and in their respective niche fields, we make sure that education remains at the heart of our Executive Retreats.

So if you're ready for owner-specific education and the chance to get some one-on-one time with a veritable Who's Who of the industry's elite, we think our retreats are exactly what you're looking for. We'd love for you to join us in San Diego!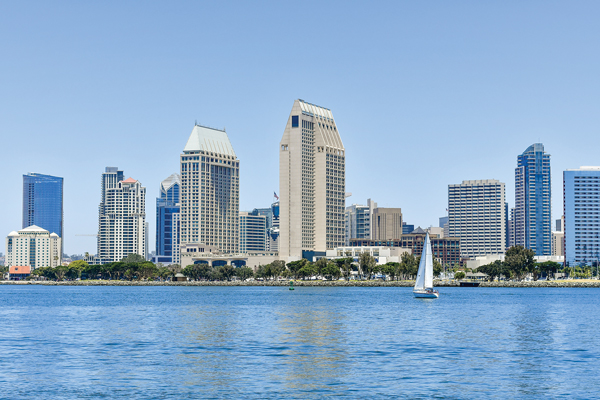 "I found collaborating with owners in a small setting to be more relaxed and highly effective," said Joe Gulino of Gem Limousine Worldwide in Woodbridge, N.J. "The intimate setting gives you an opportunity to really connect with your peers on a personal and professional level. I highly recommend attending CD's well-done Executive Retreats."

Situated immediately adjacent to the Mexican border, San Diego enjoys balmy, inviting temperatures year-round that consistently hover between the 60s and 70s (we can expect the same in early May). The Farmers' Almanac rates San Diego as one of the country's top-10 best climates, which is no surprise considering that the city enjoys temperatures above 70 degrees for more than 200 days each year on average.

Beyond a climate befitting paradise, San Diego's natural beauty includes ocean vistas, desert landscapes, and mountainous panoramas, as well as all the modern conveniences one would expect from California's second-largest city—sans the fast-paced chaos of a nonstop metropolis. You'll enjoy all the benefits of being in a big city as well as an intimacy that mirrors the tight-knit atmosphere of our retreat, which will be perfect for our networking events that promise to delight you with a similarly up-close-and-personal look at San Diego that your average sightseeing tourist group won't ever get a chance to experience.

Of course, we want you feeling like you got a whirlwind tour of San Diego without actually rushing through our time there, so you'll have plenty of opportunities to take in the city's legendary architecture, historical sights, dining scene, and uniquely local flavor. This is a city known for being laid-back and quirky, so expect our city-bound expeditions to be similarly casual and free-spirited.


And don't worry: We wouldn't take you so tantalizingly close to San Diego's world-famous landmarks like its zoo and Sea World without giving you an opportunity to explore such can't-miss mainstays. If you stick around on Wednesday, we'll cap off a few days of discovering San Diego's best-kept secrets by coordinating day trips that'll bring you right to its most famous attractions.

If you want to be a part of our 2018 Executive Retreat, keep in mind that attendance is capped at 200 operators—and space fills up fast! Rooms are $249/night for the duration of the retreat, with extended stays dependent upon space availability. We'll be offering full passes at an early-bird rate of $799 until March 16, 2018; after that, they can be purchased for $899 until we reach attendance capacity.

"This is an event that is just the right size and length to make a difference in my business operations," said Becky Laramee of All Point Limousine in Millbury, Mass. "I took home actionable items that I put right to use. The people who attend are like-minded and refreshing to chat with, as we all deal with so many of the same issues day to day. I would recommend this event to anyone who cares about increasing the strength of their business."

Keep on checking back in future issues of Chauffeur Driven—plus our biweekly newsletters and the newly launched sandiegoretreat.com—for updates about our Executive Retreat as they happen. Remember: The sooner you sign up, the sooner you can secure your place at this can't-miss, one-of-a-kind event. We can't wait to welcome you to San Diego! [CD1117]