We couldn't offer our attendees the world-class events that we do if it weren't for the generous support of our sponsors.

We'd like to thank the companies who are helping to make our San Diego retreat a possibility:
Platinum Sponsors
Grech Motors
Ford-Lincoln Limousine and Livery Vehicles
Gold Sponsors
ABC Companies
Advantage Funding
Chosen Payments
Complete Fleet
Create-A-Card
First Class Customs
Lancer Insurance
Limo Anywhere
MCI
Rental Limo/book.limo
Affiliate Sponsors
Black Tie Limousine
Broadway Elite Worldwide
Black Tie Transportation
Exclusive Sedan Service
Gateway Global
Grace Limousine & Shuttle
Icona Global
North Point Transportation Group
Overland Chauffeured Services
Premier Transportation
Signature New Orleans
VIP Global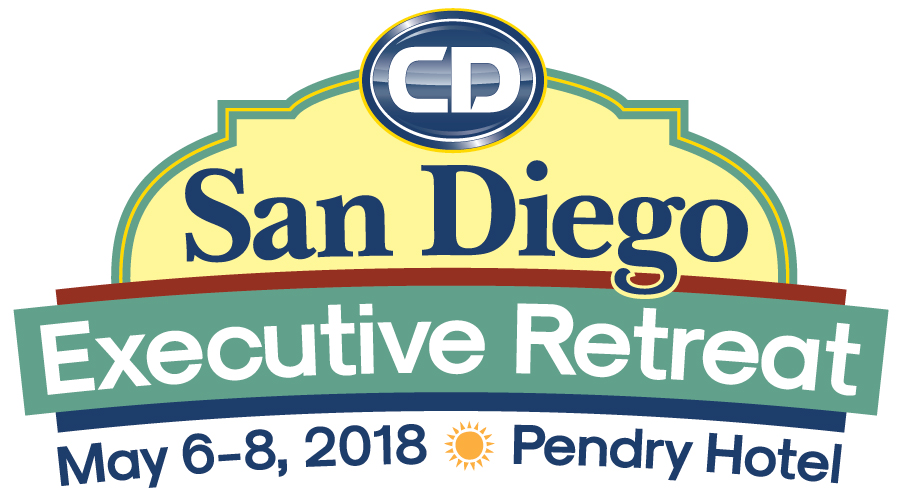 The countdown to the 2018 Chauffeur Driven Executive Retreat is officially down to the double-digits, and we're excited to be putting the finishing touches on the industry's biggest event of the spring.

Previous attendees know that our retreats offer an opportunity to network in an intimate environment to facilitate connections and conversations you can't always find at a trade show. Plus, you'll have plenty of chances to dig into the best-kept secrets and local favorites in our host city while getting some world-class education that's more than worth the price of admission alone.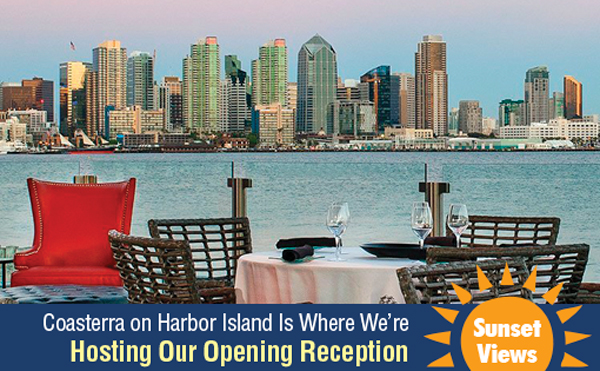 "The networking opportunities and learning experiences are priceless," raves Jaime McLaren of DriveProfit. "This is an excellent retreat for newcomers as well as old pros, especially for those newcomers looking to connect and get an educational experience and advice from some of the more seasoned professionals."

Our May 6-8 stay in San Diego will be no exception. You can check out our November and December 2017 issues for the full details on our hotel at the heart of the historic Gaslamp District, the Pendry (a new boutique brand from the ultra-luxe Montage Hotels & Resorts), as well as all the exclusive, packed-with-local-flavor events we'll be hosting that will get you everywhere from up-close to up above America's Finest City.

But while our evening activities will offer your some incredible networking throughout San Diego, it's the four educational and interactive sessions that will give you tons of takeaways that can be immediately applied to your business to make it the best it can be.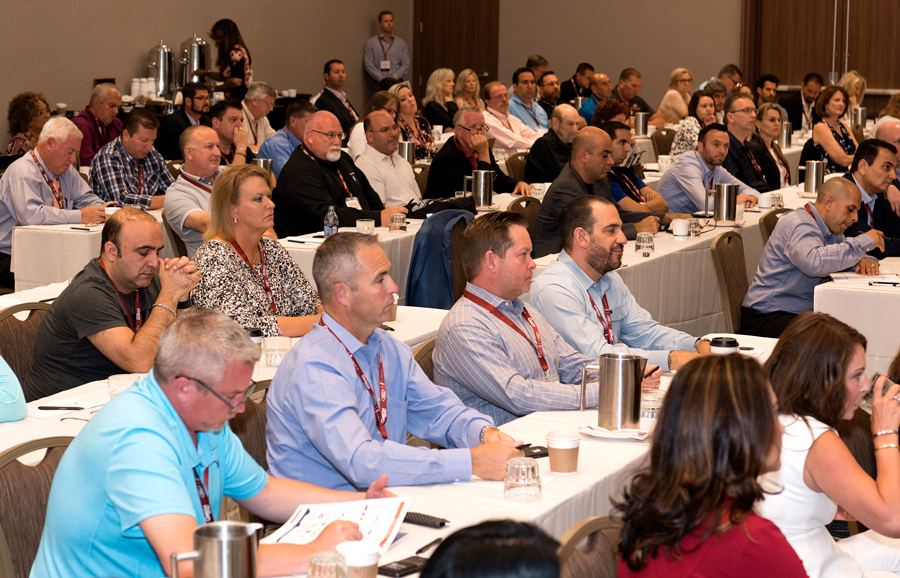 And we'll hit the ground running on Monday, May 7. Our morning session will tackle the ever-important question of "Are You Making Money?" while our afternoon session will explore the more sensitive but increasingly important and immediate concern of sexual harassment in the workplace. Each of these seminars will have you taking an eagle-eye look at your company, its policies, and its priorities.

With financials being an evergreen, always-crucial topic to explore, we'll be kicking off our educational schedule with an in-depth examination of your bottom line. In an industry with notoriously thin profit margins that's learning how to live in a post-TNC world, it's increasingly important to keep your finances in check. We'll help you do just that by focusing on the full range of areas to keep tabs on. Take a look at a sample P&L sheet to get a handle on how to break it down, examine your variable and fixed costs, learn how important it is to know your gross profit margin to the percentage point, identify the most crucial KPIs you should be tracking monthly, examine market forces, find out the real cost of carrying A/R debt and more with this session that aims to give you all the tools you need to analyze your company's money-making realities—and potential.

In this session moderated by Broadway Elite Worldwide's Jason Sharenow, industry veteran President/CEO of Commonwealth Worldwide Dawson Rutter and The LMC Group's Director of Finance Jessica Boulerice will use their respective knowledge and expertise to help you take a closer, critical look at the financial health of your company and identify how to bolster your profit.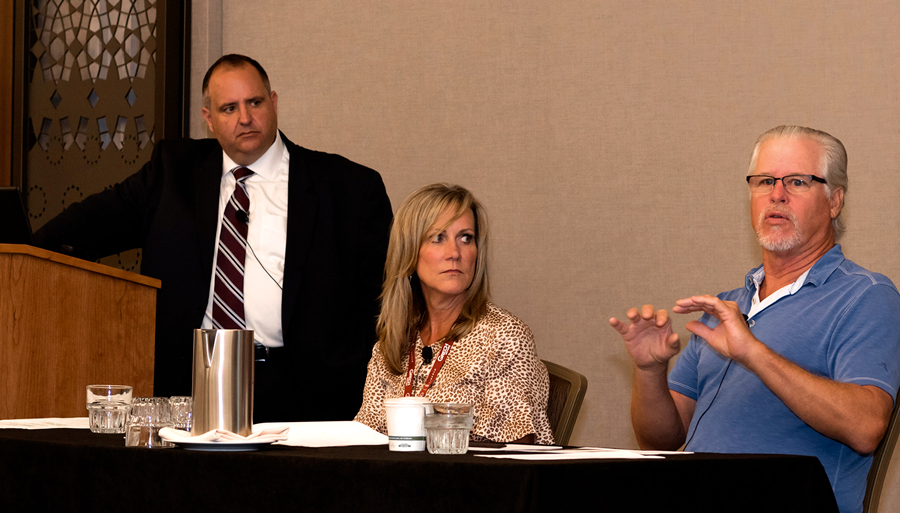 "The financial presentation was one of the best sessions I have attended at any industry event in more than 10 years," James Limousine Service's Randy Allen says of our previous finance-specific retreat education.

On Monday afternoon, we'll delve into the timely topic of sexual harassment. As the #MeToo movement and current events have thrust a ­once-taboo subject into the limelight, this HR/legal session will give you a firm understanding of why it's an important topic to tackle.

With trade shows, home-office staff, driving teams, association meetings, and multiple offices being among just a few of the developments blurring the lines between what does and doesn't constitute the workplace, as well as long-quiet victims of sexual harassment and abuse feeling empowered enough to break their silences, these are rough seas to navigate your business through. That's why we'll have a legal expert and an HR expert—Ann Plunkett of Workplace Partners and Brooke Keil of Emerson Hospital, respectively—to help you chart a course through those murky waters with their backgrounds and experience.

This session will also help you and your staff protect yourselves from making any accidentally offensive remarks or moves, brush up on behavior befitting professional environments, identify the difference between harassment and abuse, and work toward the goal of preparing yourselves for day-to-day interactions that respect the social boundaries both in the work space and outside the office. Even those who feel they've been spared major problems so far would benefit from this primer on how to deal with claims of abuse and harassment, how to keep avoiding them, and respectful procedures for dealing with victims.

"Incredible speakers and the topics were dead-on with everything we have going on in the industry," says Mark Karolides of Tristar Worldwide Chauffeur Services in Boston, Mass. "The educational sessions and all of the events were fantastic. I have come away with a refreshed mindset on how to work through the challenges and changes that have been occurring with my organization."

After tackling such heady (and no doubt personal if not emotional) topics, the day will take a much lighter turn with our evening plans. Follow up taking an aerial view of your company by getting a 15-stories-up perspective of San Diego at The Skybox at DiamondView Tower. You can read more about this one-of-a-kind look at the East Village that offers a unique vantage point of the evening's Padres vs. Nationals game in the November 2017 issue of CD, or by visiting sandiegoretreat.com.

While you're checking out the Retreat's site, be sure to register for this event that brings together nearly 200 members of the industry for a true who's-who event. You can still take advantage of the early-bird special of $799 until March 16, so act fast to secure your place at another can't-miss CD happening!   [CD0218]