By Susan Rose

As business owners caught up in your own responsibilities within your office, it's easy to forget that you are a part of a larger U.S. economy. While chauffeured ground transportation is a niche industry, we are a segment of travel and tourism that directly supports the economy in many ways.

• Travel and tourism accounts for more than 8.8 million American jobs and another 6.8 million across the vertical markets.
• 1 out of 9 jobs is dependent on travel and tourism and, collectively, is the seventh largest private-sector employer. Direct spending on business travel by domestic and international travelers, including expenditures on meetings and events, totaled $317.2B in 2017.
• Each American household would be responsible for $1,300 in taxes without the revenue that is generated by travel and tourism.
(Data courtesy of U.S. Travel Association)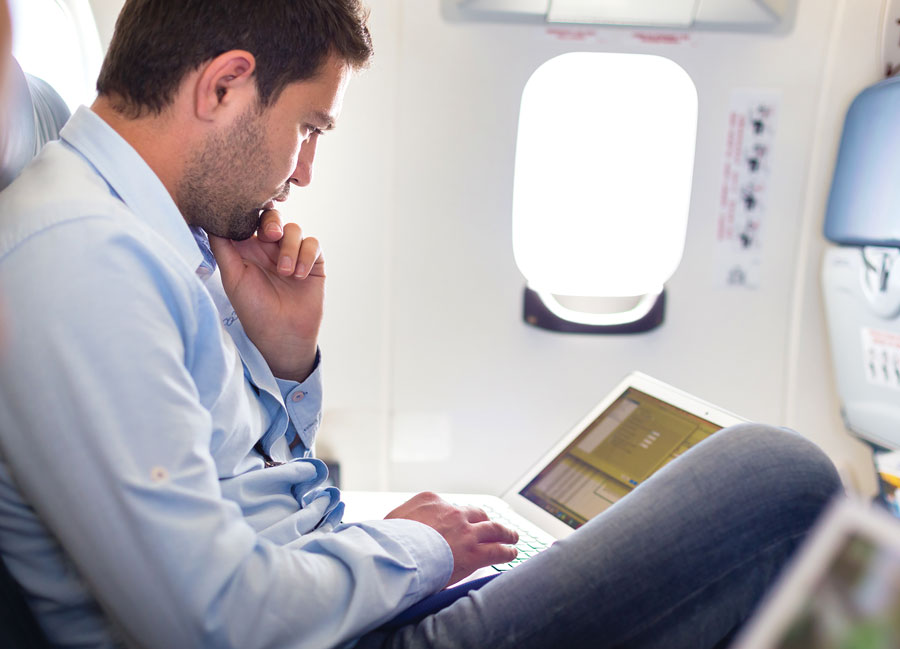 There's no doubt that our industry will look very different in a decade, but travel is always evolving. To get an idea of what's impacting hospitality—especially domestic and international business travel—we scoured reports and travel organization resources to not only find out what's happening in the now but also forecast where we will be in the next year.

Where We Are Now
According to the U.S. Travel Association's (USTA's) Travel Trends Index, domestic business trips were up 3.6 percent in year over year ending in April. The report notes that this is the first time in three years that domestic business travel has grown for four consecutive months. Currently, domestic business trips are outpacing international, but USTA predicts that both international and domestic business travel show signs of strong demand through the end of the year—citing a thriving U.S. economy with lower unemployment rates, robust tax cuts, and a favorable regulatory environment. International inbound travel declined slightly in the first quarter of 2018, which could be partially attributed to the Trump administration's "travel ban" from several African and Middle Eastern countries as well as the spring holidays. Rising gas prices had a negligible impact on airline rates, with a trend toward lower and more competitive rates and an increase in add-on extras such as the ability to choose a seat or priority boarding.

Strengths and Weaknesses of Chauffeured Transportation
Business Travel News (BTN) recently surveyed travel manager and buyer members of its BTN Research Council to evaluate their experience with chauffeured transportation providers overall, and the results were likely as you would expect. Our industry was rated on a scale of 1 (poor) to 5 (excellent) on 10 key points. Leading in satisfaction: clean, well-serviced, new-model cars (4.4); driver screening and duty of care (4.26); and quality of drivers who are suppliers' direct employees (4.22). The five lowest: resolution of travel buyer and traveler complaints (3.92); pricing transparency during booking and payment (3.87); negotiating pricing and amenities (3.83); service consistency across affiliates (3.82); and quality of data and reporting (3.74). Key takeaways: Travel buyers are overall very happy with the areas where our industry shines, showing that excellent service isn't being lost on buyers or travelers. Better reporting and tightening of service issues with affiliate partners should be addressed in your operation.
Source: BTN
18% of travel programs both allow travelers to use AND have a formal relationship with the TNC ...
TNC Policies Are Being Relaxed
According to the aforementioned BTN report, only 5 percent of companies surveyed outright prohibit the use of TNCs, while others noted that they are still concerned about their travelers' security and safety while allowing them as an approved vendor. In another study from the Global Business Travel Association (GBTA), a mere 1 percent prohibit them. However, according to both studies, the majority are relaxing their policy against using them, citing convenience, traveler preference, and global accessibility as the reasons. The GBTA study also found that while most travel programs allow ride-sharing, only 18 percent allow it AND have a formal relationship with the TNC via Uber for Business or Lyft for Business; more than 40 percent said that they will likely have a relationship with them in the future. Key takeaways: Travel managers are concerned primarily about the safety of their travelers, and TNCs or chauffeured transportation offer better vetting of drivers, especially abroad, than taxis in some cases. However, ignoring the convenience factor and global accessibility of these providers is still eroding business from our industry. Seamless global service from very-well-qualified partners and streamlined accounting continues to be paramount. You can read more about this in "Legal Ease" on page 24.
Source: BTN, GBTA

Big Data Is Impacting Travel Management
We've reported about hotels using Amazon's Alexa device in guest rooms or upon check-in. Digital multi-conglomerates Google and Facebook have built their model on providing a free service in exchange for access to some of your most personal information, resulting in profiles that can predict everything from your buying habits to your price pain points. The surprising side effect is the impact it is having on one key element: Who "owns" the customer?

At the recent NYU International Hospitality Investment Conference in New York this past June, hoteliers expressed their frustrations not with Airbnb or travel agents, but big data. Facebook, Google, Instagram, and Amazon have been slipping easily into the hotel market by offering integrated mobile booking tools based on the profile that they already have built on the person's online habits. Hotels (and other verticals) have long used sliding pricing algorithms, but it was often based on real-time demand or historic data on annual periods of heavy travel. With Google, for example, having so much access to the traveler's phone, calendar, search habits, digital wallet, and recent purchases, it can use that information to tempt someone into a vacation or an extended business trip. Hotels don't often have access to that data to leverage it the same way.

According to Hospitalitynet.org, hotels are relying on the loyalty of their customers to beef up their customer profiles using initiatives such as free WiFi, digital check in, discounted rates when direct booking, and better local immersion experiences to its loyalty program membership—and that leads to better data.

"Google, Amazon, Airbnb has never, ever met the guest," said Accor Chairman and CEO Sebastien Bazin at the conference. "They have all the information on you and on me. They know me by heart. They've never met me." However, the hotel has a very intimate, in-person interaction with the guest, and that type of engagement can actually give the hotel a bit of an advantage over big data companies. Hotels are finding ways to use those experiences to better connection with guests now and especially in the future through repeat bookings. Are you building your customer files consistently and using it to your advantage?
Sources: BTN, NYU, Hospitalitynet.org, Hotel Business
68% of Americans plan to venture beyond their homes this summer ...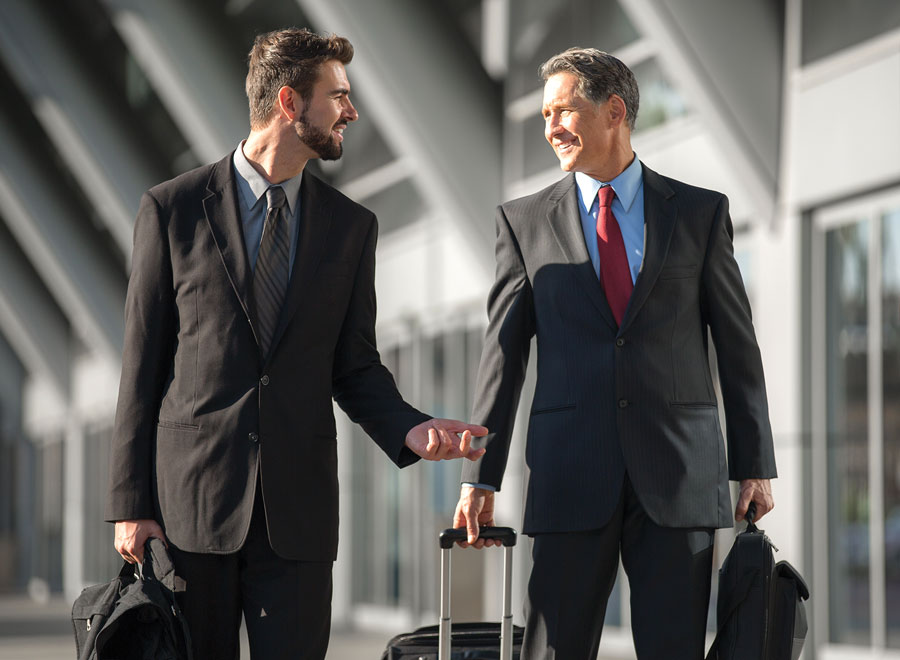 Travel Managers Still Worry About Leakage
One of the most prominent trends found by a recent GBTA study was that payment plays a critical role in their company's travel management program, and they are especially sensitive to areas of corporate card misuse or leakage. According to the study: "Card and expense data are the primary source of information used to make decisions about vendors and policies. In addition, payment products can provide additional control, enabling companies to restrict purchases that do not comply with their travel policy. These capabilities may become even more important, as a result of two trends. First, airlines are increasingly relying on revenue from add-ons such as baggage fees, early boarding, and seat upgrades. Since these are generally purchased outside corporate booking channels, it is important to have control over and visibility into these purchases. Second, travel management companies are investing heavily in data analysis capabilities, which can help companies make more informed decisions." Key takeaway: If you're not transparent in your fees, or your business travelers frequently make requests that are outside the parameters of their policy, you could be penalized by the company or potentially passed over at renewal time because of those "excessive costs" incurred by the traveler. Know the limitations of your corporate traveler's policy, work in flexibility with the manager beforehand (in writing), and make it clear and very detailed in your reports. Suggest ways to eliminate add-ons, save for emergency ­situations.
Source: GBTA

Why Travel Managers Are Embracing Bleisure
Extending either side of the business trip is actually catching on favorably with companies. Noting that their business travelers can easily become road-weary with frequent on-the-go meetings, companies are witnessing the benefits of bleisure in attitude, job satisfaction, and improved overall health. Companies also report less absenteeism. An even bigger driver, however, might just be cost: When business travelers tack on a few extra days, they are more likely to return home on a Saturday—which often means lower airline rates for the off-peak travel time.
Source: Fortune

Strong Summer and Fall Ahead for Leisure Travelers
Travel insurer Generali Global Assistance recently completed its annual summer forecast with strong, positive results. After two slightly slower years in 2016 and 2017, Americans are traveling again, with some 68 percent planning to venture beyond their homes this summer for an average duration of 1.5 weeks. Most Americans in the study cited visiting friends and family for their reason to hit the road while Europeans—those kings of unplugging—cite relaxation as their primary goal. American travelers were more likely to stay within the contiguous U.S. for their travel, though budgets, although consistent, have remained somewhat flat. Younger travelers are again seeking "experience" travel and are more interested in eco-tourism here and abroad.
Source: Forbes

[CD0718]