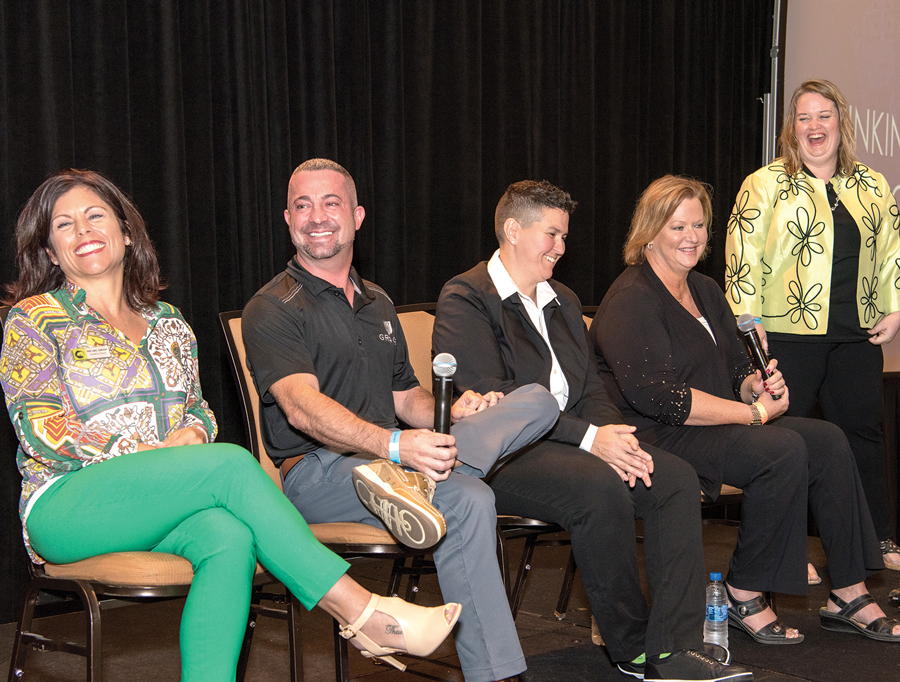 As you're pursuing the back-to-school sales and getting the kids ready for another academic year, school's almost back in session for the industry, too: The 2018 Chauffeur Driven Show is just around the corner, and we have some world-class education ready for you!

Join us October 7-10 at the beautiful Gaylord National just outside Washington, D.C., for all the nonstop networking, animated nightlife, and, of course, can't-miss education you've come to expect from our shows. As always, thanks to our generous Title Sponsors Ford-Lincoln Limousine and Livery Vehicles and Grech Motors, in addition to Education Sponsor FASTTRAK Cloud Technologies.

We've been hard at work with our incredibly dedicated Education Committee to deliver you the timeliest, most relevant sessions at this year's Chauffeur Driven Show. With the help of co-chairs Kristen Carroll of The LMC Group and Jason Sharenow of Broadway Elite Worldwide and committee members Matt Assolin of Nikko's Worldwide, Alan Candeub of Park Avenue Limousine, Kim J. Dolniak of BEST Transportation of St. Louis, Sami Elotmani of Destination MCO, and Tony Simon of Reston Limousine, we have put together another on-point slate of sessions and seminars to arm you with the knowledge you need to help your company thrive.

"I come back because each year I meet great new people, make new business connections, and get quality information," says Christell Ayres of A List Limousine & Bus in Chicago, Ill. "You really learn a lot every time you come. Every show is different, and I never want to miss out. If you're serious about growing your business, you have to be at the Chauffeur Driven Show."
"The CD Show is a great learning experience. I've met some awesome operators from around the world and picked up a lot of knowledge to apply to our operation and make it the best it can be. I look forward to growing with all of our staff."
Kate Cronk of About Town Limousines/Diamond Limousines in Jacksonville, Fla.
"The Chauffeur Driven Show offers amazing education, and my husband and I come back every year because there are always new people to learn from and amazing seminars," adds Hilary Louarti of Diamond Transportation in Tucson, Ariz. "I would tell people that they should 100-percent come to a Chauffeur Driven Show. I can't say enough about the education, from learning big things to learning about little things, like utilizing software."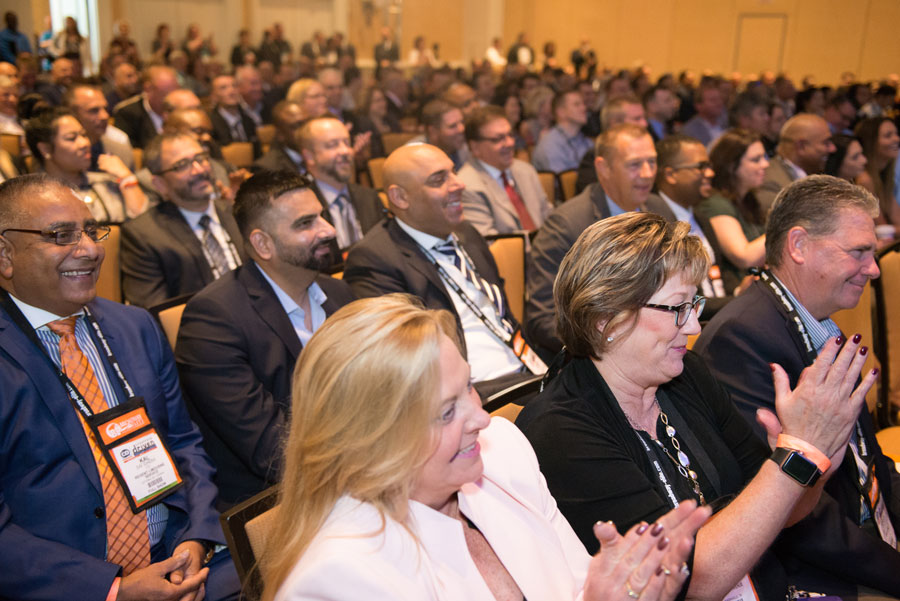 Sunday
Starting at noon, our very first session is guaranteed to help you get the most from your time with us and nearly 2,000 of your industry peers. Networking 101: Out of Your Shell and Into the Mix will teach you the do's and don'ts of professional interaction while identifying the best places to network as well as the best practices, while also including a few role-playing scenarios to set you on the right path. Networking pros Arthur Messina of Create-A-Card/Driving Results, Tracy Raimer of Windy City Limousine, and Nancy Vargas of DH2 Chauffeured Transportation will be presenting this session on a vital topic.

Then at 1:15, learn how to increase your employee retention and success when Christina Davis of The LMC Group and Clayton Dennard of Going Coastal present Fine-Tuning Your Onboarding & Training Practices for Greater Success. Here you'll learn how to overcome the challenges of both finding and keeping the rock-star staff who will keep your company running like the well-oiled machine it is, in addition to strengthening your hiring process and highlighting proper onboarding techniques.

We'll close out the first day's classroom education at 2:30 with a financial session that you don't have to be a numbers guru to benefit from. Jessica Boulerice of The LMC Group and Sami Elotmani of Destination MCO will offer their insights into the importance of key performance indicators with Intro to KPIs: Industry-Specific Metric Critical to Profitability. This session will help you understand the role such indicators play in determining your company's short- and long-term financial success. Let our experts demystify basic KPI know-how so you can learn how to harness their profitability.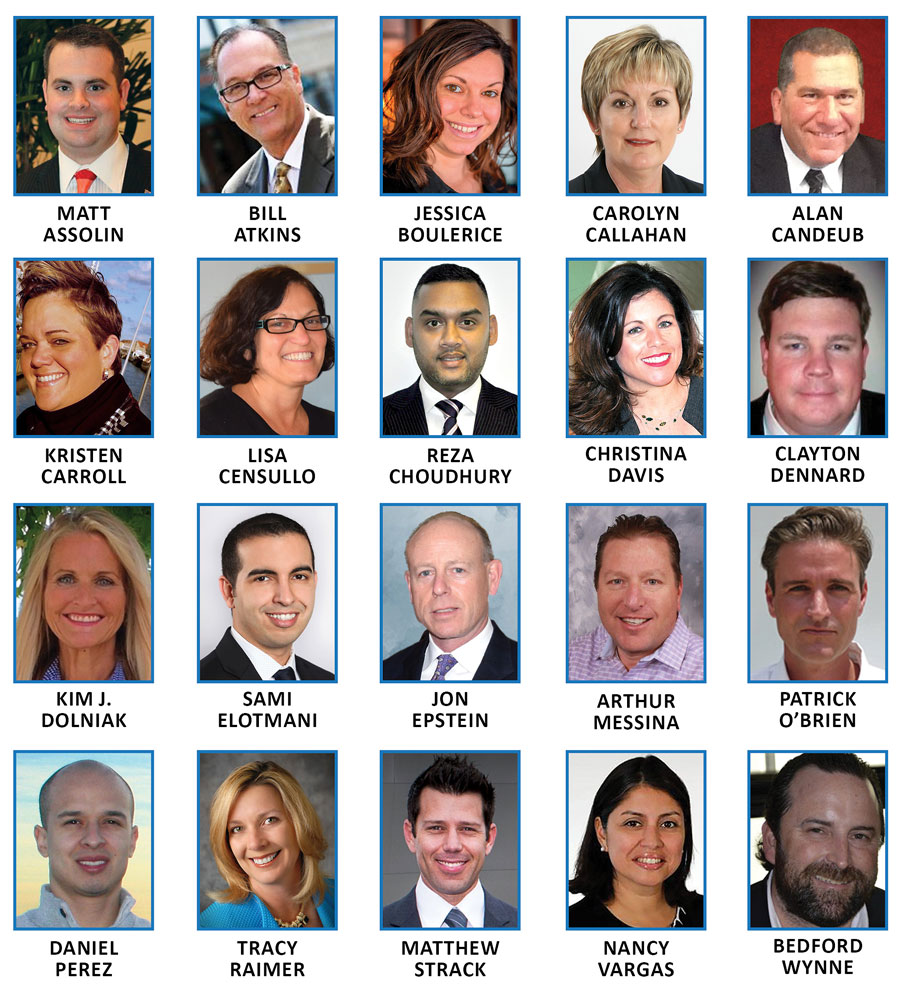 Monday
Our first full day in town also features a packed schedule of learning opportunities for you. We have two bright-and-early concurrent sessions for the morning go-getters, which begin at 8:30 a.m. Don't worry if you're not a morning person, since Buffalo Limousine's coffee sponsorship will ensure you start the day with your cuppa joe.

Adapting to an Ever-Changing Global Economy and Landscape begins our installment of international offerings and will feature a panel discussion addressing the most pressing topics affecting any operator who either does business abroad or has globe-trotting clients of their own. This session will, among other things, help you find opportunities with technology, enhance the customer experience, and build your global network of thoroughly vetted partners.

Concurrent with the international session is Values-Led Leadership: Driving Your Operation Straight to the Bank with Kristen Carroll of The LMC Group and Kim J. Dolniak of BEST Transportation. Leading with integrity and aligning your leadership style, business, and values have untold rewards waiting for you and your employees—and our presenters will illustrate how you literally cannot afford to run your company any other way.

At 11:45, we'll be talking tech when Matt Assolin of Nikko's Worldwide, Reza Choudhury of HYRYDE, and Matthew Strack of Strack Ground tell you all about Leveraging Technology to Improve Your Customer Experience and Bottom Line. Well beyond outfitting your vehicles with the standard GPS tracking and your chauffeurs with tablets, there are tons of high-tech options you can utilize to help drive your bottom line, improve your customers' experiences, and increase the efficiency of your business.

Tuesday
Much of Tuesday will be dedicated to our always-popular networking events, like the Women in the Industry Networking Breakfast, International Meet & Greet, and Affiliate Central Global Partner Forum—plus, our Charity Dinner & Auction in the evening.

But the morning's educational session is one that will provide immediate takeaway value in both your professional and personal lives. Starting at 8:30, Present Like a Pro: From Sales Call to Stage will help you overcome the staggering fear and anxiety with which most adults greet the necessary evil of public speaking. Former operator and current Toastmaster Bill Atkins of Bill Atkins Marketing will offer his tips and tricks to teach you the ins and outs of giving speeches, addressing groups of all sizes, making presentations, and speaking with intimidating strangers all things you no longer dread. You'll be building up your confidence and seizing control of your nerves before the morning's over.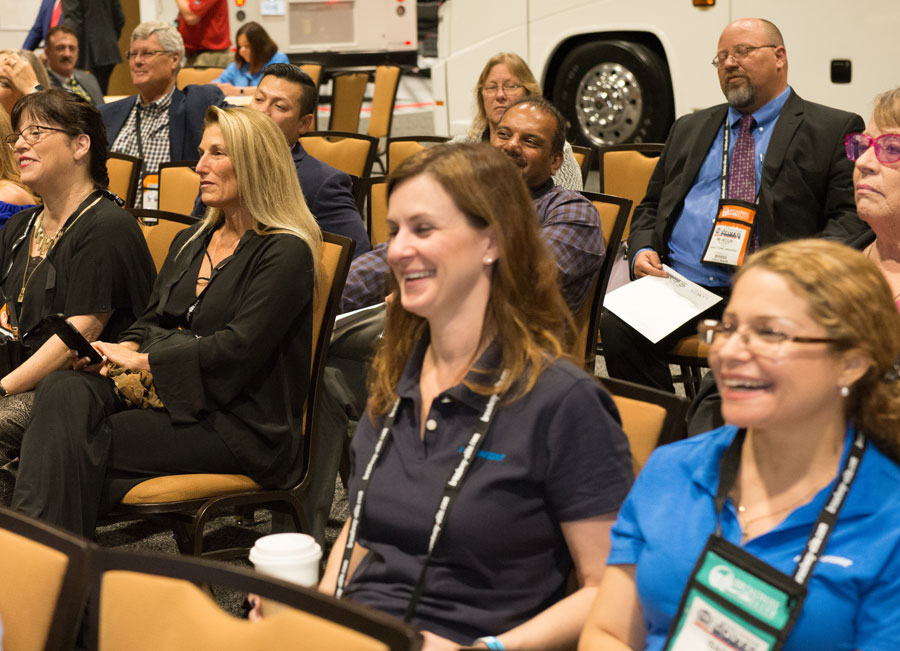 Wednesday
We're going out with a bang with the last day's sessions!

At 8:30, Lisa Censullo of ACCESS Boston and Jon Epstein of Royal Coachman Worldwide will guide you through crafting An Effective Game Plan for Hiring, Compensating, and Training a Salesperson. Dramatically improve your chances of finding—and keeping—a high-energy salesperson by learning how to properly motivate them to the benefit of your company and bottom line.

Our last session, The Pitfalls of Contracts and What to Look For, begins at 9:45 and is your chance to find out everything you need to know about negotiating charter and shuttle contracts while protecting your business and reputation. Carolyn Callahan of Reston Limousine and Patrick O'Brien of O'Brien & Associates will teach you how to identify and sidestep danger zones like early-out clauses, liquidated damages, unfavorable payment plans, and more, plus approach everything from the proposal process to a signed contract with a sales-driven perspective.
"Whether you're new to the business, or even a veteran, the CD Show gives you so much education, so much knowledge, and they're always the leader in everything coming out. They'll always tell you what's ahead. It gets better every year. I take the education I get here and apply it immediately to make us better."
Tyrone Gale of Atlantic Transportation in Rehoboth Beach, De.
Show Floor Sessions
Don't forget about the bonus education you'll find on our always-happening show floor! With the help of moderator Jason Sharenow of Broadway Elite Worldwide, we'll be hosting two hour-long sessions, one on Tuesday and one on Wednesday—and since our show is all under one roof, you won't have to go far to get a little something extra.

At 4 p.m. Tuesday, check out Getting Up to Speed With Bus Compliance to make sure you know everything you need about safety, compliance, and following the law when it comes to hours of service, ELDs, and the many other regulations that come with operating big-group vehicles. Bedford Wynne of Wynne Transportation and a compliance specialist will help you protect yourself, your employees, and your company while helping you make sense of regulatory legalese.



Alan Candeub of Park Avenue Limousine and Daniel Perez of DPV Transportation will help you identify the many easy-to-reach opportunities available to you with Creative Revenue Streams Right Under Your Nose at noon on Wednesday. Their advice and tips will help you increase your revenue by doing more with what you already have and finding untapped potential during slower times, like short-term rentals, transporting high-priority delivery items, and retail work for your internal departments.

Keynote Speaker
Of course, it wouldn't be a Chauffeur Driven Show without an incredible Keynote Speaker sharing some outside-the-box thinking with our attendees. Many thanks to our sponsors Grech Motors and Chosen Payments.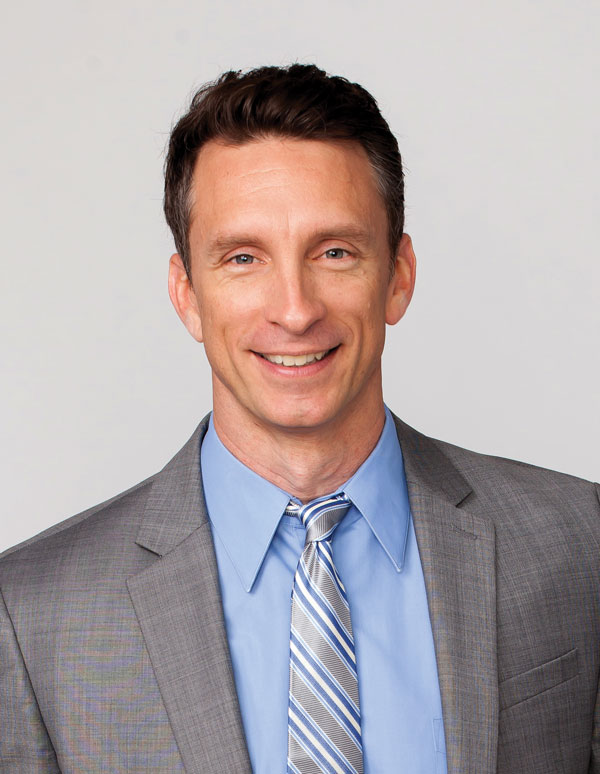 Mike Michalowicz Keynote Speaker This year, we're pleased to welcome author and entrepreneur Mike Michalowicz, who will draw on his experience founding three multi-million-dollar companies—two of which he sold before his 35th birthday—and starting back over after losing it all.

You may recognize Michalowicz as a former Wall Street Journal columnist, MSNBC business-makeover expert, or any one of his three books; BusinessWeek heralded his first, The Pumpkin Plan, as "the entrepreneur's cult classic." He's also found success as a globally in-demand public speaker, and you'll be sure to learn from an entrepreneur who built his career on challenging outdated business beliefs, working with a variety of companies, and developing a wide field of vision.

Drawing heavily on the philosophies of his book Profit First, Michalowicz will teach you not only how to differentiate yourself from the competition and but also techniques to increase your profit margins. And his cash management system will turn any business from a cash-eating monster to a money-making machine.

So what are you waiting for? Every session of our world-class education is included when you register for the Chauffeur Driven Show and worth so much more than the price of admission.

Claim your place at the most anticipated industry event of the season at the well-appointed and all-under-one-roof Gaylord National by visiting chauffeurdrivenshow.com and clicking "Register Now." Our discounted rate of $229/night begins October 3, so you can arrive early to explore everything the must-see National Harbor has to offer. We can't wait to see you there!

[CD0818]