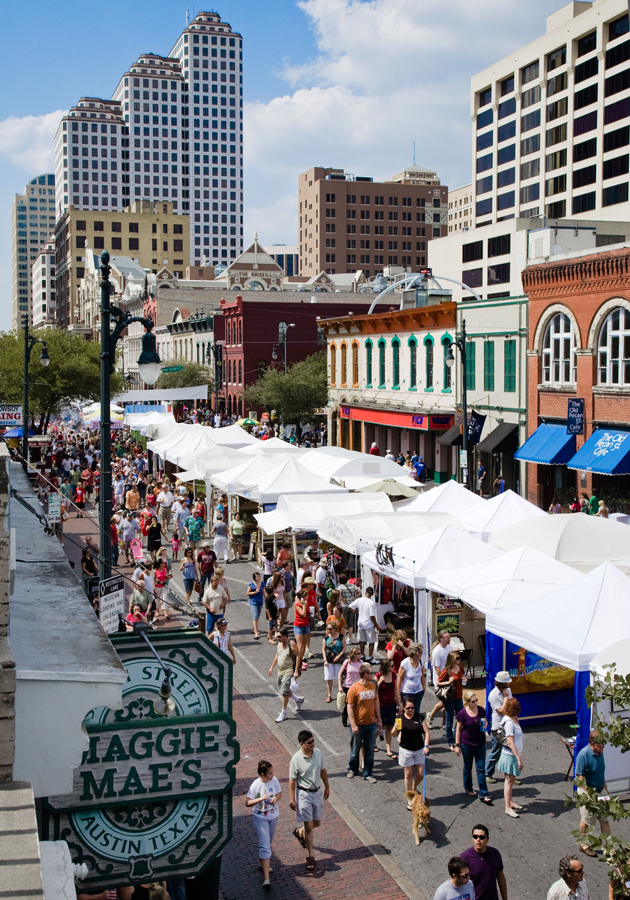 If the Austin experience can be summed up in just one word, the best choice would be eclectic. Located in the center of the grand state of Texas, ATX—as it's known to locals—is not only home to the state capitol and the University of Texas, but also a diverse cultural hub, recognized worldwide for its art, film, comedy, and music scenes. Moreover, the city is a thriving culinary hotspot, celebrated for to-die-for barbecue, world-class Tex-Mex, and so much more.

If you've ever wanted to immerse yourself in the one-of-a-kind vibe of Austin but never made the trip, now is your chance. The Chauffeur Driven Executive Retreat on May 5-8 is a perfect opportunity to get to know ATX firsthand, but also get scores of professional insight that you can immediately apply to your business. Until March 15, we're offering early bird pricing of $799 for this highly anticipated event. With your pass, you'll not only receive two full days of intensive educational sessions, but also be able to join us at two private open-bar dinner events located in some of Austin's hottest locales. Further, this one-time admission gets you a guided tour through Austin on Wednesday, which culminates with a picnic in a food-truck park. What's more, you'll also get three days of breakfast and lunch. When it comes to planning a perfect ATX experience, Chauffeur Driven has it covered.

Still not sold? Well, here's a complete rundown of everything the Retreat has to offer.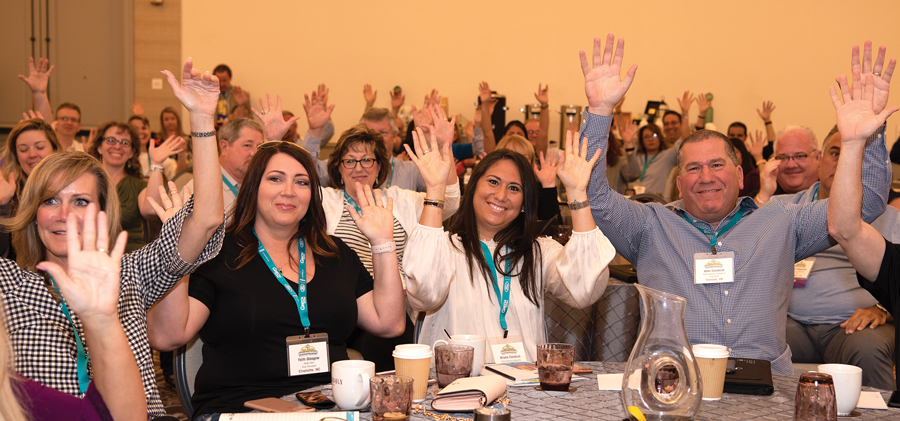 Sunday
We'll kick things off with an opening night Cinco de Mayo party at one of the city's most iconic hotspots: Maggie Mae's. Located on ATX's famed 6th Street—the "Bourbon Street of Texas"—our attendees can look forward to a private party in the venue's famous Gibson Room, which is adorned with guitar-themed memorabilia from throughout the decades. We've chosen a menu loaded with Tex-Mex inspired options: As a live band kicks out tunes, you'll be able to network with industry peers, fill up on guacamole, fajitas, and more, and toss back a few cold cervezas and margaritas to wash it down. What more could you want from a Cinco de Mayo bash? 

Monday
After breakfast in the Omni's airy and bright atrium, our Monday education sessions begin with Lead Smarter by Letting Go, which is designed to help you evolve into the effectual and efficient decision-maker your company needs. This seminar will detail what is expected from you as a leader and will help you specifically define your duties in that role. In addition, the presenters will give you tips on how to effectively lead and manage employees of all generations while learning to delegate some of responsibilities to subordinates. This session is sure to give you the tools you need to succeed as a more hands-off boss. Then you'll have the chance to network and share facetime with our sponsors at our Vendor Meet-and-Greet just outside the lecture hall.


After lunch, you'll sharpen your deal-making acumen and improve your communication skills with Reading the Signs to Be a Better Negotiator. Our presenters are going to provide you with tips on how to negotiate and interpret people's body language, and show you how to apply that knowledge to your clients, vendors, and affiliates. You'll get the inside track on proven negotiation tactics that you can share with your team while getting the low-down on understanding non-verbal cues like facial expressions and physical behaviors, and reading between the lines in social media and e-mail.

That evening, you'll get to experience a little of Austin's famed weirdness firsthand when we head to Rainey Street, one of the most unusual and must-see nightlife districts in the country. Our destination for the night, by way of a few brand-new Grech buses, will be UnBARlievable, a circus-themed tavern that describes itself as "decidedly offbeat"—and who are we to argue? Particularly since there's a huge slide connecting the bar's two floors. Our private party is being catered by the world's famous Stubb's BBQ, whose brisket, sausage, ribs, chicken, and accompaniments are sought out by slow-cook connoisseurs around the world. And don't think we're forgetting the music: We've got a live band that will rock the place with a soundtrack of country, blues, and Southern rock that perfectly complement a BBQ party in ATX.


Austin Guided Bus Tour
Wed., May 8, 9:30am - 2:00pm
9:30am:
Attendees served breakfast and then board Grech buses at hotel
10:00am:
Depart Omni
Tour will include:
Governor's Mansion • Texas State History Museum • O'Henry House
Suzanna Dickinson House
Sixth Street • Driskill Hotel
Willie Nelson Blvd. • Austin City Limits • City Hall • "Bat Bridge"
Lady Bird Lake • Rainey Street
Photo ops:
State Capitol Greetings from Austin Mural South Congress Avenue
Noon:
Food Truck Park near Zilker Park for lunch
1:00pm:
Depart Food Trucks
1:15pm:
Group photo with Austin Skyline at the Long Center
2:00pm:
Arrive back at Omni
Tuesday
Tuesday morning, we'll return to the real world for educational sessions dedicated to a particularly relevant topic for operators: mergers and acquisitions. It's no secret that the industry is shrinking, due both to natural attrition and competition from disruptors. And with much of the industry aging, it's high time that operators of all ages give serious thought to preparing an exit strategy.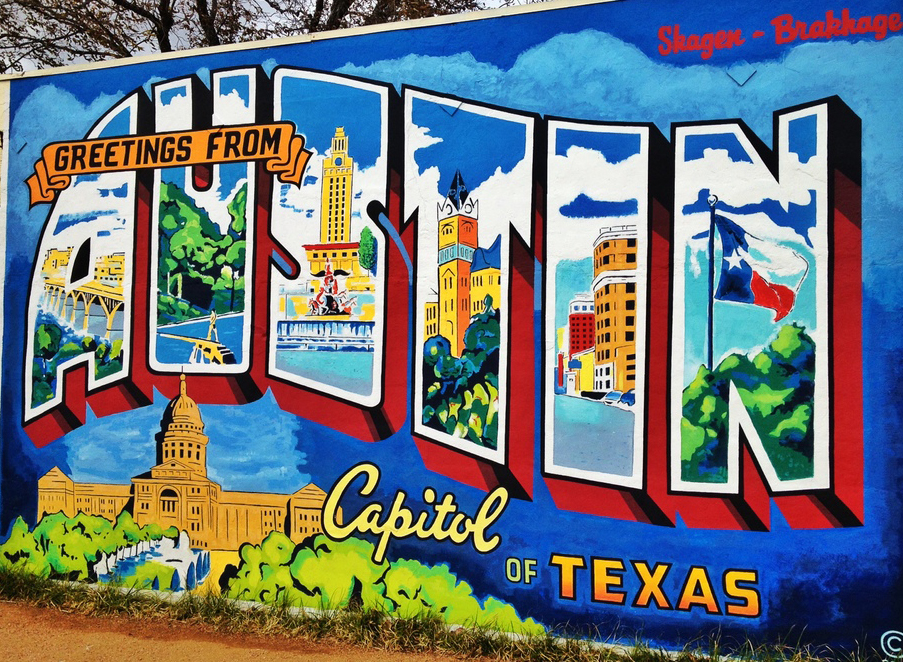 With help from Andi Gray of Strategy Leaders, we're presenting two seminars to detail all the ins and outs of the M&A process. Our morning session, Getting Prepared for the Deal, will answer why you should be looking to sell as well as all the necessary preparation and pitfalls to avoid. Then our afternoon session, The Nuts and Bolts of Making It Happen, will cover the all-important topic of valuating your business and the economic and legal hurdles faced during a buy-out. We're thrilled to have a panel of experts with recent experience in M&A, including attorneys Marlene Bartolo from the Bartolo Law Group and Drew Morris from Nachmias, Morris & Alt, as well as industry insiders like Windy City Limousine & Bus CEO George Jacobs, Leros Point to Point COO Mike Basso, and Broadway Elite Worldwide President & COO Jason Sharenow.

What's more, for the first time our Austin Retreat will offer a Tuesday afternoon bonus session that will only increase your educational takeaway. This debut bonus session, Making Your Expenses Work for You, will be hosted in a roundtable format, letting operators from different markets share tips and resources that owners can use to make their rewards and perks save some cash. For instance, did you know that you can earn money by paying your employees through American Express? Are you aware that Southwest offers a reduced companion fare ticket rate? Have you considered setting up a bartering program for your marketing? This session is a great opportunity to learn some unconventional cash-saving measures from your fellow operators.

Wednesday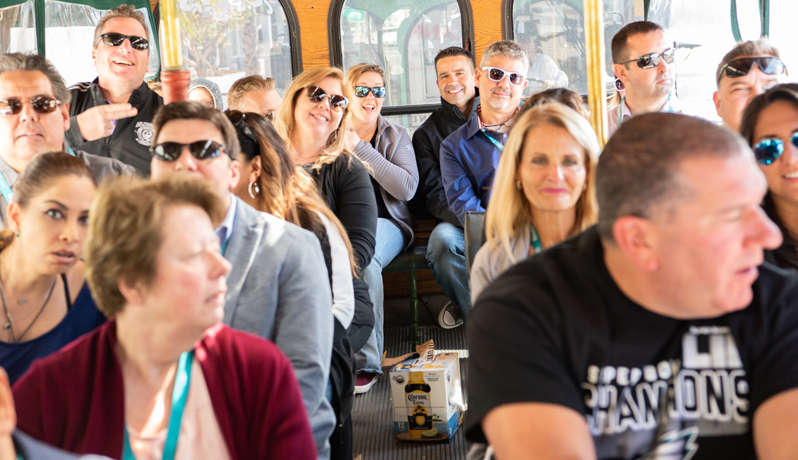 Although the educational portion of our event ends on Tuesday, you'll want to stay in town. On Wednesday, we're giving you the chance to get further entrenched in the Austin experience by way of a guided bus tour through town. We'll visit local landmarks like the beautiful State Capitol building and Governor's Mansion, and return to Rainey Street for a quick cocktail. Our tour will end with a picnic of sorts as we sample from a veritable caravan of locally owned food trucks offering a huge variety of fare.

Don't forget, our Executive Retreat is limited to just 200 operators. Whether you have a fleet of five cars or 50, there is plenty of value offered for businesses of all sizes. FOMO is real, so don't miss out on the industry event of the spring. Register today at austinexecutiveretreat.com or contact Director of Events Jess Pavlow at 856.452.0323 for more information.   [CD0319]