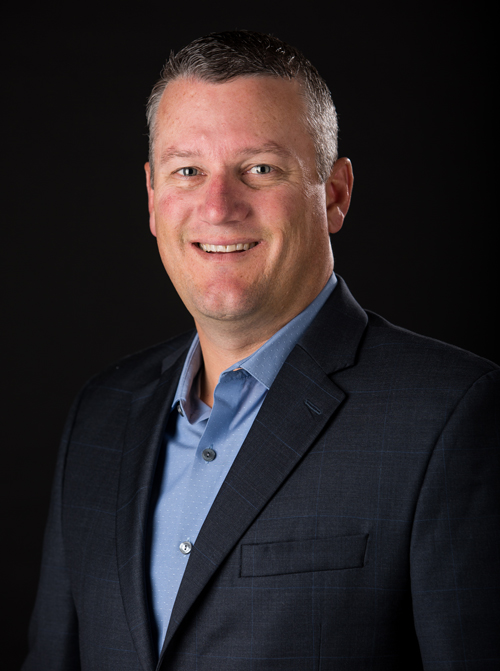 NLA President Gary Buffo You've probably read or heard by now that the National Limousine Association (NLA) has partnered with Chauffeur Driven to not only create new channels of growth for the association's membership roster and its coffers, but also continue its industry-unifying public relations campaign. That mission is ongoing, but it's not the only item on the docket for the association: The board is also dedicated to educating its members and helping them thrive in changing times. But most of all, NLA President Gary Buffo says that the board is dedicated to fighting on behalf of small operators in everything they do because the rising tide will lift all boats. We are all connected.

Bankrolling an association that has persistently pushed back over the past few years against multi-billion-dollar Silicon Valley darlings that spend 20 to 30 times in marketing dollars than our industry ever could comes at a steep price. After maintaining counsel, hiring a lobbyist, and working with a PR firm—all of which offered some of the best results in promoting a positive image of the industry in the history of the association—the NLA board had to look beyond just raising dues. It had to negotiate a better deal with its management and show company for its members, the owners of the NLA.
"I think we were very successful because we stopped the insurgence of TNCs from completely taking over the corporate market." – Gary Buffo, NLA President
It's important to note that this is a partnership, not an acquisition or merger. CD and the NLA have the same collective mission: to fight for the rights of our industry and to be its voice in all things from education to legislation. The NLA will be able to draw on CD's staff and resources to help craft educational opportunities and spread the word about the good work that the association has always done on behalf of the industry, while the NLA will continue to act on behalf of its members using every megaphone at its disposal. Both organizations will share ideas and strategies, but any decisions made by the NLA board is theirs alone. Together, CD and the NLA will co-produce trade shows—a spring show in Las Vegas (beginning in 2020) and a fall show in the East—which are among the association's largest fundraising efforts. Buffo picks up the story from here and offers a sneak peek into the Day on the Hill, scheduled for June 5-6 in our nation's capital. Visit limo.org for more information and to register.

Chauffeur Driven: Why was the NLA in a position to seek a new deal with its management company?
Gary Buffo: When I was elected president in 2013, I had the responsibility of reviewing all of our contractual agreements. We had two at the time: a management and a show agreement. Everybody realizes that costs to operate a business have risen dramatically in the past several years, and that includes operating the nonprofit association that protects our industry. We really were in a predicament because TNCs were spending so much money for marketing that we knew we had to push back to ensure the survival of our industry, which meant hiring a PR firm and a lobbyist, in addition to our grassroots legislative efforts through events like Day on the Hill. I stand by that decision because we, as an industry, were in the fight of our lives. I think we were very successful because we stopped the insurgence of TNCs from completely taking over the corporate market.

But it came at a cost, and we were forced to double our dues. The majority of operators understood and saw the benefits of what we were trying to do. Unfortunately, some members couldn't afford those increases, and that's part of the reason why we needed to consider a different management deal. We discussed it as a board, and our sole motivation was doing what was best for the owners of this association—the membership—and we weren't going to give up until we could get the deal that we all agreed upon.

CD: What was the process?
GB: At that time, we wanted a better deal—but we wanted it with that same management company. We went to them first. After long-term negotiations broke down, including with our respective counsel, we just couldn't come to terms that the board could accept, a deal that we all agreed was necessary to move forward and was best for the membership. That is why we went out to RFP with several different entities, including Chauffeur Driven. We came close with another deal, but we also had to be aware of how our new contract would impact our industry's vendors and suppliers, who spend a lot of money annually supporting our operators, shows, and associations and also help to unify us. The key aspect of our deal with CD—besides partnership—is that half of what NLA members will spend at our co-partnered shows will go right back to the NLA. In the long run, we want to retain and attract new members by reducing dues so they can use that difference to instead promote and market their companies to other companies within our industry and through other sales and networking channels that benefit us as a whole. The vote to go with CD was unanimous.


CD: How does this impact the association?
GB: It's business as usual with the NLA, although we are proud to announce that Kyle Hammerschmidt is coming back on board as our new executive director. We do have some ideas in the works, which could include rebranding or renaming, but anything we do is always going to be motivated by the betterment of the association and our industry members. We are dedicated to continuing to be the most powerful association in the industry by growing membership three to five times its present size so we can have a stronger voice on a global level and in Washington, in the media, and through public relations. To have a 100-percent, unanimous vote from the board on this vision shows you that we are all on the same page and looking toward our collective future. Our unified front should only attract more and more members to join.

CD: The majority of the board comprises large operators, while the industry is mostly small and midsize companies. How do you keep their best interests in mind as a board?
GB: The number-one focus of everyone on our board is the small operator: If it doesn't work for the smallest companies in our industry, we don't even talk about. When we're walking the halls in Washington during Day on the Hill, we're fighting for our small operators because those are the owners who need our help and education the most so that they can grow into larger operators. It takes a lot to get there—I started with one car and now I'm one of the biggest operations in California—but I only got there through the support and education of the NLA.
"The key aspect of our deal with CD—besides partnership—is that half of what NLA members will spend at our co-partnered shows will go right back to the NLA." – Gary Buffo
I used to think like those smaller operators—that's why it took me a while to join the NLA. But when I did join, I found that it was the bigger operators welcoming me and lending me their support. I said I couldn't afford to go to Day on the Hill—that costs money and time out of the office. But the first year I did, I literally said on the plane ride home that I couldn't afford NOT to go. If operators with a handful of cars survive, then the large operators will as well because we rely on them as part of our affiliate network, which, in turn, helps those companies grow.

CD: What can members expect for Day on the Hill?
GB: We're still finalizing all the details, but the main concentration will be the same as its been over the past few years—but we're going to tweak it a bit. There's no way around it: We have to be on the same level playing field as the gig economy when it comes to workers' rights. Some people may think that we're playing a broken record, but we honestly cannot let up now. TNCs are still spending obscene amounts of money on lobbying, but congress HAS to listen to its constituents—and we're going there in person. We have to be there in full force from all different states. If we have full representation delivering the same message, we could potentially get a very large win this year—and that's what we go there to do. (You can read more about this year's Day on the Hill on page 82.)
"There are so many other bigger things we need to fight than with each other: Our vision is always about industry unity." – Gary Buffo
CD: If they just can't go for whatever reason, what else can an operator do to help further the cause of Day on the Hill?
GB: Write a check to the PAC fund. It can be $10 or $5,000; any amount helps. Those are the funds that we use to influence elected officials in your area.

CD: What's next for the NLA?
GB: There are so many other bigger things we need to fight than with each other: Our vision is always about industry unity. Of course, we're dedicated to educating our members to be the best operators they can be and giving them the tools they need to build, grow, and protect their businesses. We want to expand chauffeured transportation and take more of the $2.3B that luxury travelers spend on an annual basis and put them into chauffeured cars.   [CD0519]