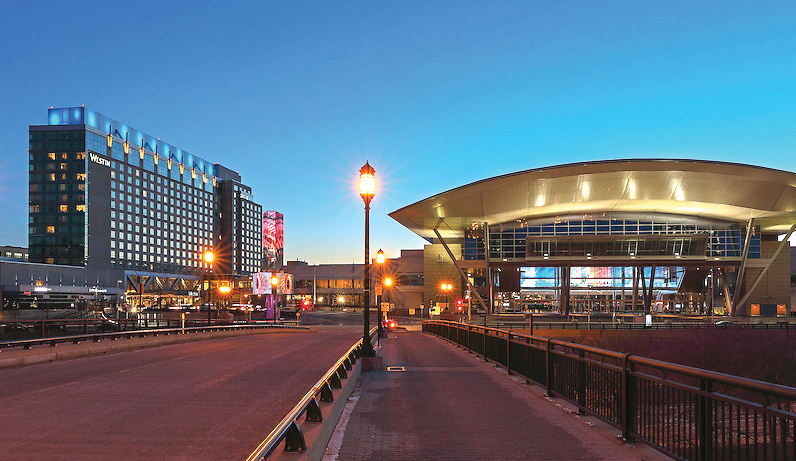 With another amazing retreat—our fifth!—now in the rear-view mirror, we're pulling out all the stops with our new partners to make the CD/NLA Show the incredible experience with all the ROI you expect from us. Join us next for some New England hospitality and a wicked good time when the show lands in Boston this October 13-16. Our host property, The Westin Boston Waterfront, is super-accessible by air and land, and the entire show is conveniently under one roof! As always, a special thank you to our generous Title Sponsors, Grech Motors and Ford-Lincoln Limousine and Livery Vehicles.

What's Returning?
We know you come to the CD/NLA Shows for the largest assortment of educational seminars and workshops, the industry camaraderie, an expansive show floor with exclusive deals, and, of course, for the unparalleled networking opportunities integrated into every facet of our four-day lineup. But we also know that it's your favorite events that keep you coming back.

To that end, go ahead and mark off your schedule for our always-popular Affiliate Central Networking Forum and International Meet & Greet. Affiliate Central is a showcase of dozens of the industry's best companies that are looking to do affiliate work with you, so dust off your elevator pitch and be ready to impress. Our International Meet & Greet, sponsored by ETS Worldwide, Global Alliance, and Icona Global, is just the jumpstart you need to mingle with worldwide operators. We've made some improvements to the event that we know you'll love, so be sure to add this to your must-attend list. Rest assured, ladies: The Women in the Industry Networking Breakfast is another beloved event that is on the docket for Boston.



On the association front, we've invited presidents and leaders from the industry's most active advocacy organizations to join us for our Association Summit. This open discussion, sponsored by MCI, will highlight all the tremendous efforts that our volunteer spokespeople do on behalf of chauffeured transportation at large, and is open to anyone who wants to make their voice heard or to step up and join the fight.

Of course, our biggest event of all time—the Operator Mentoring Program—is still going strong with an all-star panel of mentors. We're still putting the finishing touches on our program, once again sponsored by Grech Motors, but we can't keep our growing list a secret anymore. Choose from: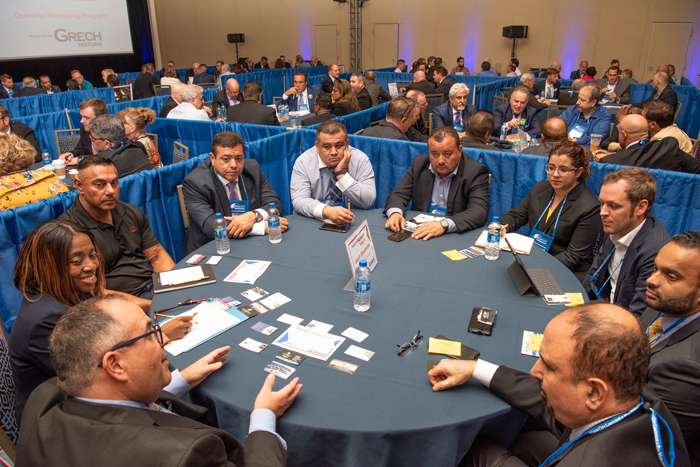 Robert Alexander, President/CEO of RMA Worldwide
Brett Barenholtz, CEO of Boston Car Service/Above All Transportation
Kristina Bouweiri, President/CEO of Reston Limousine
Maurice Brewster, President/Founder of Mosaic Global Transportation
Gary Buffo, President/CEO of Pure Luxury Transportation
Laura Canady, Owner of SC Express Transportation
Eric Devlin, President of Premier Transportation
Kim J. Dolniak, President/Co-Owner of BEST Transportation
Diane Forgy, President of Overland Chauffeured Services
Joe Ironi, President of Global Alliance Worldwide
Tracy Raimer, Vice President of Windy City Limousine & Bus
Doug Schwartz, President of Executive Limousine
Rick Versace, CEO of A1A Airport & Limousine Service

Did we mention the twist for 2019? This year, NextGen operators will be included at each mentor's table to share their perspectives and help contribute to the dialogue. It's an infusion of proven wisdom and fresh concepts—a dynamic twofer—for the ultimate learning experience. The Mentoring Program requires pre-registration on our website at chauffeurdrivenshow.com and is available on a first-come, first-served basis. We'll be announcing the final lists for both in the coming weeks, so stay tuned.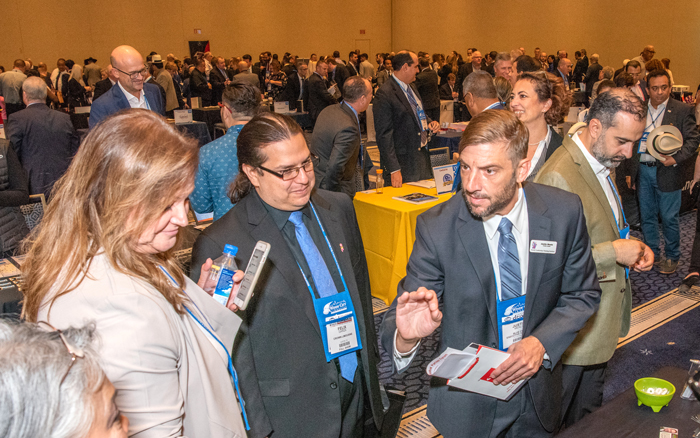 What's New?
Now that we've confirmed your favorites are returning, we're excited to share all of the new things we have in store for you!

New Partners
We begin with the biggest news, which is our partnership with the NLA. The association leadership and staff are helping us with the last-minute details of our Boston show before we ramp up to our co-produced event in Las Vegas this February. We're sharing some great ideas among the parties, and we can't wait for you to see what we have planned! Supporting the CD/NLA Shows is an immediate ROI for NLA members so the association can continue its strong advocacy efforts and member education.

Ask the OEM
Your fleet choices are among your most important—and expensive—investments, and with so many possibilities available to multi-modal corporate travel professionals, we're giving you a little extra help with your decisions. Ask the OEM will be a moderated panel (by Jason Sharenow of Broadway Elite Worldwide and Co-Chair of the Show Education Committee) with representatives from Lincoln, Cadillac, Volvo, and Mercedes-Benz confirmed to participate. We know you have questions, so we'll save room for some Q&A. Of course, you can continue the conversation with these panelists and exhibitors on the show floor.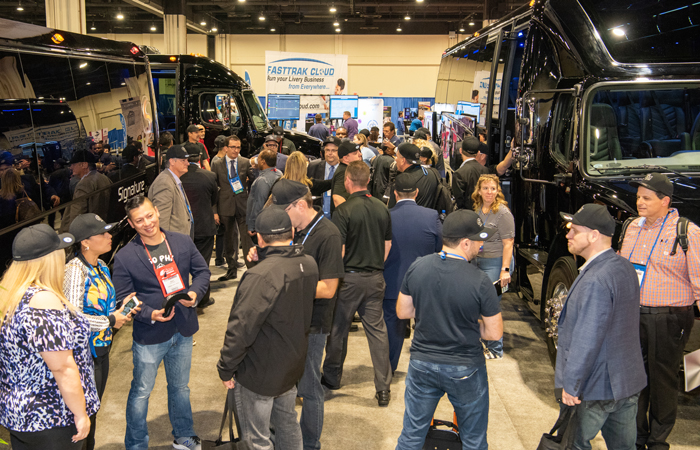 Technology Panel
Can this be automated? Are you getting the most out of your back-office software? What do your customers want? Technology is moving at a blisteringly fast pace; blink one second and the world already seems to be on to the next fad. Our Technology Panel, again moderated by Sharenow, will feature all of the biggest names in industry software and innovation who will share their thoughts on what's happening today and what the future of technology for chauffeured transportation and beyond could look like. You might be surprised to find that there's a better way to connect with your clients and all of corporate travel.

Owner's Game
If you joined us for our 2018 Retreat in San Diego, then you might already be familiar with our Owner's Game, an educational contest that splits participants into competitive teams to see who can retire with the most money. Designed, facilitated, and sponsored by Strategy Leaders, the Owner's Game will take you through a series of team-selected choices that may yield surprising results—for better or worse. Part risk, part luck, and all strategy, the Owner's Game is deceptively simple but requires strong and nimble leadership to navigate the challenges and win. The team that comes out on top will have major bragging rights. This session requires pre-registration.
"The charity event brought me to tears, and you all should consider yourselves blessed for helping raise so much money for their cause." – Ray Garcia of Prestige Limousines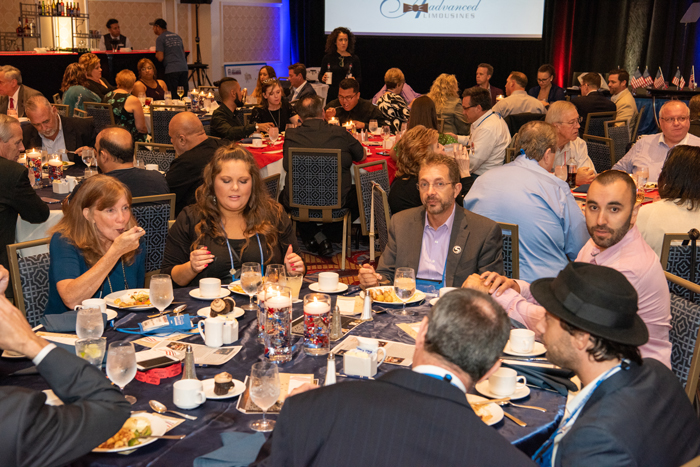 Hall of Fame/Charity Auction & Dinner
You've been asking for it: There are numerous industry leaders, advocates, and staunch supporters who deserve to be recognized for their efforts, so we're proud to launch the first-ever CD Hall of Fame as part of the Charity Auction & Dinner. This evening, sponsored by Aadvanced Limousines and Chosen Payments, will be a magical one as we help raise money for the Ronald McDonald House—our new partner charity for 2019—while also honoring Hall of Fame inductees for their lifetime of achievement. This special event is open to all attendees and dinner is included in the price of your show pass. Come see why this extraordinary evening is a CD favorite.

Exclusive Vendors and Sponsors
Have you heard the news? Grech Motors, the industry's largest and most respected bus manufacturer, has exclusively signed with the CD/NLA Shows for both 2019 and our 2020 show in Las Vegas. Vendors and attendees alike have expressed their growing frustration with the increased number of industry events and groups that have cost them time and money away from the office. By solely committing to these two shows, Grech is leading the charge toward industry harmony. We're so thankful for their support, and we'll definitely have some additional announcements very soon!
"The Affiliate Central Global Partner Forum was great! I really enjoyed meeting so many partners in a relaxed format." – Bruce Adcox of AGENDA:USA
What About Education?
You already know that our seminars and workshops are the foundation of the CD/NLA Shows, and we definitely won't disappoint this year. Our educational lineup, sponsored by FASTTRAK, will feature a wide array of topics and plenty of chances to take in some new ideas that you can immediately put to use in your company, whether at our dedicated sessions, our Fast Lane (formerly Micro-sessions) on the show floor, or even at an exhibitor's booth.

Speaking of our Show Education Committee, we're proud to announce that we've merged our incredibly hard-working committee with several new voices from the NLA. Our newly augmented committee is led by Chairman Jason Sharenow and includes Matt Assolin of Nikko's Worldwide, Alan Candeub of Park Avenue Limousine, Ken Carter of Aadvanced Limousine Services, Colin Devine of Devine's Worldwide, Kim J. Dolniak of BEST Transportation, Sami Elotmani of Destination MCO, Robyn Goldenberg of Strategy Leaders, Andy Hernandez of CTA Worldwide, NLA Show Education Co-Chair Tracy Raimer of Windy City Limousine & Bus, Doug Schwartz of Executive Limousine, Tony Simon of Reston Limousine, and Scott Woodruff of Majestic Limo & Coach.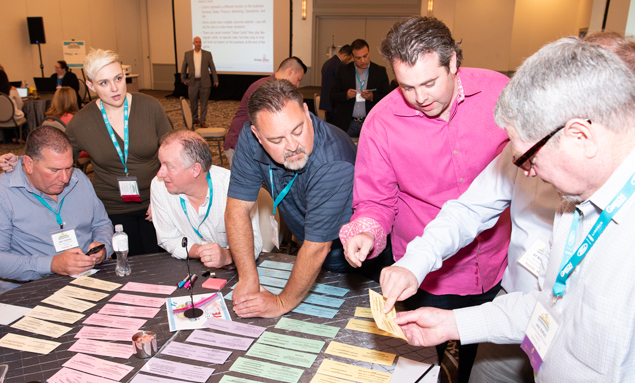 "As a small operator, I have to carefully pick and choose what shows I can attend. I need to get the most bang for the buck ... I was blown away by the Operator Mentoring Program." – Renee Dorsey of Airport Limousine Service
The committee is working with our show team to select the very best speakers—within and outside the industry—for our entire educational roundup. Topics include how to set up dynamic/advanced model pricing, creating longevity with your team, employee conflict resolution, what's new in social media, the issues affecting bus and motorcoach operators (as well as a mock DOT audit), insurance, and everyone's favorite, increasing sales. Our Fast Lane sessions, clocking in around 30 minutes and held during show floor hours, will be bite-size information on issues such as marijuana laws and safety, the best way to secure government contracts, getting grants and free money, protecting your company from chargebacks, instituting a rewards program, conflict resolution, and more. Expect the full list of topics and speakers in an upcoming issue of Chauffeur Driven.

This is just a taste to whet your appetite for what's on the menu in Boston this October. In the meantime, stay up to date with the latest breaking news about the show on our social media, with the e-news, in the pages of Chauffeur Driven magazine, and on our website at chauffeurdrivenshow.com. We'll see you in Boston this October! [CD0719]