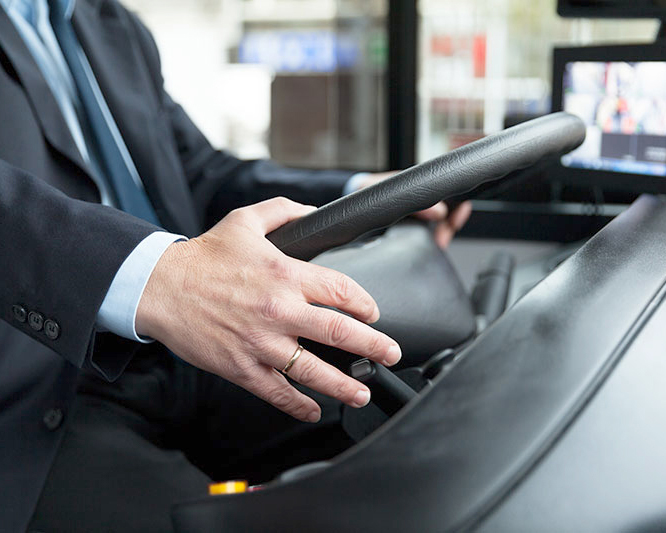 MAP-21 to Bring CDL Changes in 2020
On June 29, 2012, the United States Congress passed the Moving Ahead for Progress in the 21st Century Act (MAP-21) and signed it into law July 6 that same year. MAP-21 was passed as a highway spending bill and, as with most spending bills, contained several different items. According to Joe Guinn of Limo & Bus Compliance, one such item is about to have major consequences for the bus industry. Along with provisions for pedestrians, cyclists, and even student loans, Congress mandated that all new CDL drivers and those adding certain endorsements must go through Entry-Level Driver Training (ELDT).

Affected Drivers. ELDT applies to any driver who applies for a new CDL, upgrades their existing class of CDL, or adds a passenger, school bus, or hazmat endorsements to their existing license. This applies to all drivers, including both interstate or intrastate operations. The only exception is for those who are exempt from skills testing, primarily military members. This exemption will generally apply to passenger carriers, since many military licenses do not carry a "P" (or passenger) endorsement.

What this means is that, effective February 7, 2020, any chauffeur wanting to either get a license upgrade or add a "P" endorsement will need to complete a course through a certified school. For operators who encourage chauffeurs to get a CDL or regularly hire truck drivers that add a "P" endorsement, this means the cost to hire CDLs may go up substantially.

Training. Going forward, these drivers will need to complete a required curriculum that includes behind-the-wheel training—both "parking lot" and on-road, as well as classroom training for the license type or endorsement they are applying for. Drivers will not be allowed to complete their skills test and get their license until completed. As part of the course, drivers must complete a written test with a score of at least 80 percent and show proficiency behind the wheel. All behind-the-wheel training must be in the same type of vehicle the chauffeur is requesting licensing for.

When the driving student completes the course, the trainer submits their information to the Federal Motor Carrier Safety Administration (FMCSA). Once the state receives the information, then the driver will be eligible to take their skills test.

Cost. Professional driving courses are already commonly used by the trucking industry: The average cost is $3,000-$7,000 per student. Compare that to the $20-30 it currently costs most driving staff to upgrade their licenses, and we can expect to see an increase in hiring incentives and average pay for chauffeurs.

What to Do. Between now and February 2020, it is highly recommended that companies encourage their eligible chauffeurs to get their CDLs. Companies that frequently have drivers add P endorsements should also plan to hire proactively ahead of the deadline. One of the biggest complaints we hear is the difficulty of hiring CDLs. With the cost to get licensed increasing, expect it to get worse.

Visit fmcsa.dot.gov or dotbuscompliance.com for more information.
Source: Limo & Bus Compliance
---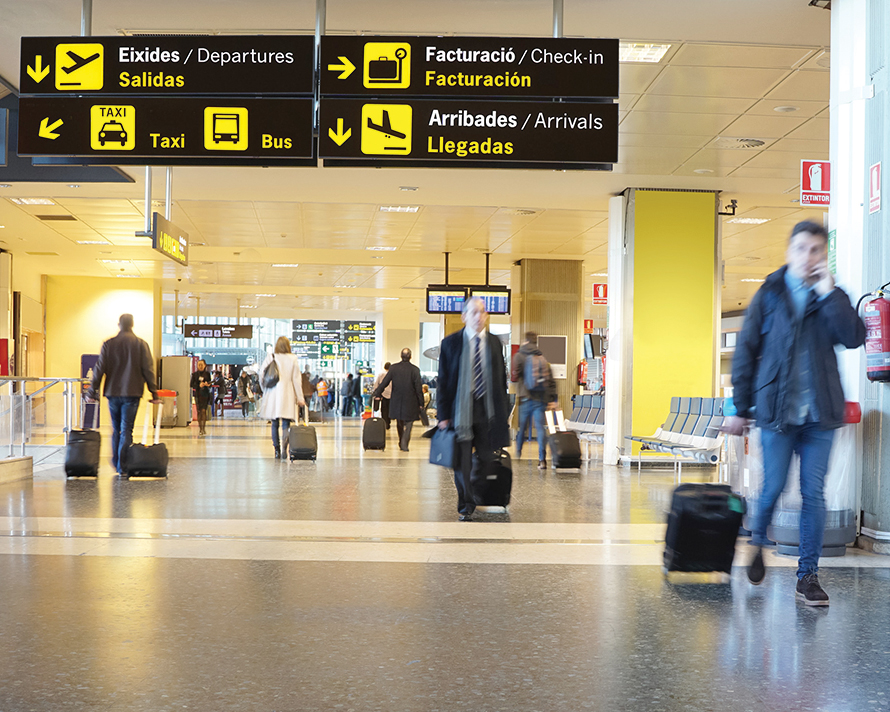 Travel Grew in May, Slowdown Expected Through November
According to the U.S. Travel Association's (USTA's) Travel Trends Index, travel to or within the U.S. grew 3.2 percent year over year from May 2018 to May 2019. Domestic business travel grew 3 percent and domestic leisure grew 3.6 percent. According to the report: "Business travel demand made a strong recovery from negative calendar shift impacts in April." However, the association predicts that domestic and business travel will grow through November but at a significantly slower pace than last year, partially due to weaker consumer spending, straining relationships with the Trump administration, and global trade tensions.
Sources: USTA
---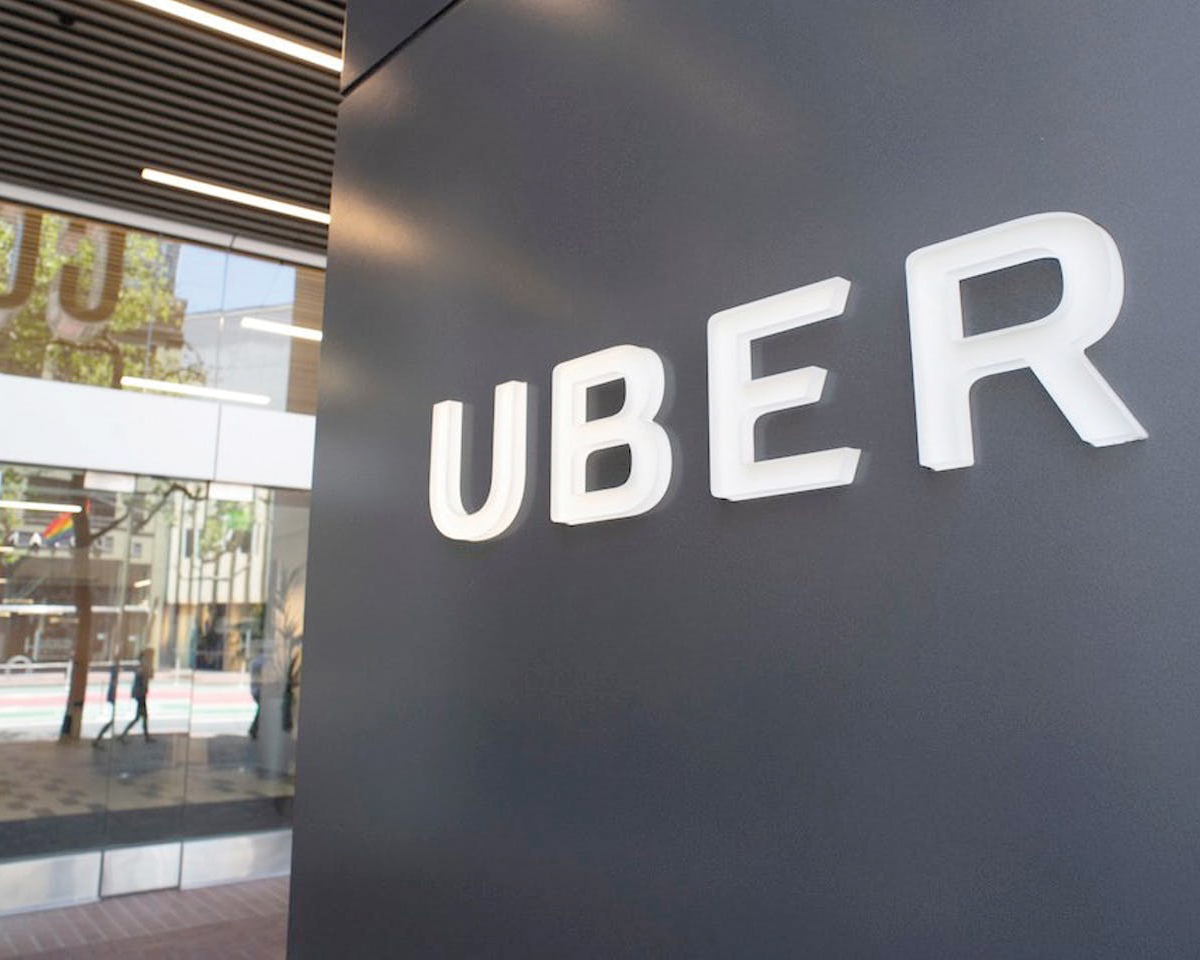 TNCs Grapple With IC Status in California
It's definitely heating up in Golden State. In mid-July, California passed Assembly Bill 5, which codified the "ABC Test" for determining if a worker is an employee or an independent contractor—although it still has to make its way through the Senate and to Governor Gavin Newsome's desk before it's law. California has been known for having among the strictest restrictions on misclassification of employees in the nation, and governors have had to maintain a delicate balance between its IC-loving startups in Silicon Valley and its ample union presence that been vocal and supportive during elections. As one would expect, Uber and Lyft have not been silent. The law, if signed by the governor, would inflict serious, if not irrevocable, harm on the TNCs and their non-existent profit margins if they had to convert California drivers into employees. In fact, the TNCs were accused of sending out an ambiguously worded petition to drivers, which actually tricked them into supporting the TNC's position. The Los Angeles Times reported that the TNCs paid their own drivers up to $100 to protest against AB5 to cover "travel, parking, and time." If successful, other states could follow the lead of California and adopt their own AB5, which is already being attempted in New York. Other companies that use ICs, namely DoorDash and Postmates, have been working with The California Labor Federation to potentially create a third category between employee and IC, although the Federation has fiercely supported AB5. It's a developing story that we're watching closely.
Source: KTLA, Los Angeles Times, Vox
  [CD0819]
---
Did something newsworthy happen at your company? Share it with us!
We'll help you get the word out to our international audience about your new staff hire, addition to your fleet, acquisition or merger, move to a new location, or a recent award won by your company. We'll publish it on our website, social media, and in our biweekly E-NEWS ON THE GO.

Email your press releases(photos highly encouraged) to: susan@chauffeurdriven.com or madeleine@chauffeurdriven.com.