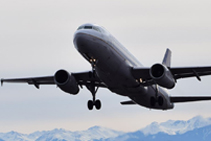 Airlines Making Big Changes to Rewards
Earlier this year, Delta Air Lines announced that it was changing its SkyMiles program to dynamic pricing; that is, the airline was dumping its standardized awards charts and creating no minimums or maximums on the miles needed for its reward travel. What once was expected to be consistent 15,000 miles for a one-way leg can now be 10,000 or 100,000, based on route and demand, and dynamic pricing ensures that it can change from minute to minute. United Airlines followed suit and established November 15 as its switchover date. In late August, United also followed the lead of Delta and JetBlue and announced that its reward miles would no longer expire. Looks like you'll have to do some serious comparison shopping for your next flight even when using award miles. And let's be honest: Award travel rarely works to the benefit of the consumer. That has certainly been the case with Delta's new changes, according to many travel blogs, although a positive was United scraping its close-in fee.
Source: Bloomberg, CNBC
---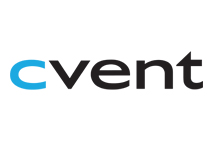 Group Travel Demand Expected to Soften
Cvent, an event management and hospitality software provider, recently predicted some pain on the way with a drop in group bookings in the second half of 2020 and the first half of 2021 as corporate demand weakens. Moreover, major international hotel brands have already started seeing the pain as their earnings for Q2 2019 have softened specifically for group bookings, but especially in Asian markets.

What's going on? In a nutshell: tariffs. In a trade war that has been brewing for more than a year, President Donald Trump imposed tariffs on many imported Chinese goods, with steady increases. Further tariffs were scheduled to kick in on September 1 (and December 15 on many electronics like smartphones and video game consoles, so it won't derail the winter holiday shopping season) as of press time, which would affect virtually all of the goods we import from the Asian country. Considering that the U.S. imports 40 percent of clothing and 70 percent of shoes from China, the pain is going to be very real, especially for a hurting retail clothing market. The largest impact to date has been felt in the real estate and home improvement markets, with a current 25 percent tariff impacting a whole array of building materials such as steel and aluminum. Although President Trump has said that China is paying for the increase, he admitted in August that the rising prices have been passed on to consumers but remained steadfast that his policies would force China's hand. The president is encouraging U.S. companies to use U.S. suppliers—but companies of all sizes are discovering that it's not necessarily easy to find an American-based supplier that is competitive in price or even compatible with current tooling. As it trickles down into all aspects of the U.S. economy, its ripple effect is being felt in business and group travel. Developing story.
Sources: Wall Street Journal, Bloomberg, Skift
---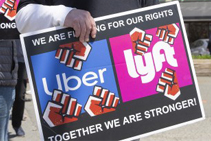 Uber, Lyft, and DoorDash Pledge to Fight Calif. Bill
As we published in the August issue, Assembly Bill 5, which attempts to establish gig-economy workers as full-fledged employees, was making its way through the California Legislature. This bill would have serious consequences for companies like TNCs because it would require the "technology apps" to be held to the same standard as a company with employees. That would also mean that Uber and Lyft would have to pay at or above minimum wages to all its drivers—a major complaint that contractors have had in the state in an effort to unionize. Drivers have also complained that they have been booted off the platform without any recourse and regularly have their rates slashed without explanation.

Other companies that use ICs, including DoorDash and Postmates, have been working with The California Labor Federation to potentially create a third category between employee and IC, although the Federation is fiercely supporting AB5. Negotiations between the Federation and these technology companies have broken down recently, so Uber, Lyft, and DoorDash have vowed to fight AB5 with a $90M campaign.

NLA President Gary Buffo of Pure Luxury Transportation also had the opportunity to weigh in on AB5 with CBS SF Bay Area on August 30. AB5, which passed the state Assembly earlier this summer, would require employees to pass an ABC test composed of three qualifications in order to be classified as independent contractors—a test that our industry is intimately familiar with if a company has been audited. The bill is now headed to the state Senate for a final vote. The segment can be viewed here: bit.ly/2kwMxUI.

Drivers do have some support from California Democrats beyond the sponsors of the bill, including Assemblywoman Lorena Gonzalez (D-San Diego) who tweeted: "Billionaires who say they can't pay minimum wages to their workers say they will spend tens of millions to avoid labor laws. Just pay your damn workers!"

Lyft, for its part, still thinks a compromise can be reached, although those on the side of workers have called the proposed concessions from the ridehails "lame" and "a slap in the face" and "tone-deaf." Lyft spokesman Adrian Durbin told the New York Times: "We are working on a solution that provides drivers with strong protections that include an earnings guarantee, a system of worker-directed portable benefits, and first-of-its kind industrywide sectoral bargaining, without jeopardizing the flexibility drivers tell us they value so much."

The California Legislative session ends in mid-September, so it's anyone's guess how this turns out. Source: New York Times, Wall Street Journal
---
Report: Uber Struggles With Lingering Reputation Problems
According to the Washington Post, Uber is still dealing with its negative reputation that was cultivated by a series of missteps in leadership by its former CEO (and man-child) Travis Kalanick, despite spending nearly a half-billion dollars—yes, a half-billion—to resuscitate its image. Although its new CEO has turned the company culture around by many accounts, #DeleteUber has continued to impact the brand, not to mention its underwhelming performance as a highly anticipated IPO. The data-obsessed company is of course watching the stats and comparing it to its closest competitor (Lyft), while cutting costs wherever possible to coincide with the lost revenue, according to the article. This includes a recent layoff of 400 employees who were largely responsible for helping improve its external image. Worse, Uber reported its largest quarterly loss ever in August of $5.2B. Yes, billion, in one quarter—not that the company has ever been in the black. The TNC might just implode upon itself as impatient investors lose their patience to cash in on the overnight sensation.

Source: Washington Post
---
Study: Chauffeur Is a Rising Career for Women
According to a new study by SmartAsset, a financial services company, among the fastest growing jobs in America for women is chauffeur. Surprisingly, engineering, construction, health care, and other STEM fields have also been employing more and more women in the past five years. While the increase in chauffeuring has mostly benefitted companies like Uber and Lyft, the good news is that the position is being taken seriously as a career, thanks to its flexible hours, convenience, and ability to pocket some quick cash. It could be great news for our industry in terms of hiring and attracting workers to these types of jobs, especially since many companies offer better stability with benefits, insurance coverage, safety, high-end clients, and well-maintained vehicles. Plus, they don't have to use their own vehicle. While the study focused primarily on women, chauffeuring is rising among men as well.

Source: Business Insider
---
Did something newsworthy happen at your company? Share it with us!
We'll help you get the word out to our international audience about your new staff hire, addition to your fleet, acquisition or merger, move to a new location, or a recent award won by your company. We'll publish it on our website, social media, and in our biweekly E-NEWS ON THE GO.

Email your press releases(photos highly encouraged) to: susan@chauffeurdriven.com.