By Matt Daus
In September 2019, I delivered the keynote speech at the inaugural conference of the Non-Emergency Medical Transportation Accreditation Commission (NEMTAC), an organization founded to establish a high standard of care and ethical business practices for the non-emergency medical transportation (NEMT) industry. The conference made it clear to me that the next round of disruption in ground transportation is currently underway, with everyone from tech companies to TNCs (e.g., Uber Health) and taxis looking to upend the current system. This niche can also be seen in our industry as operators continue to diversify by applying for and winning government contracts.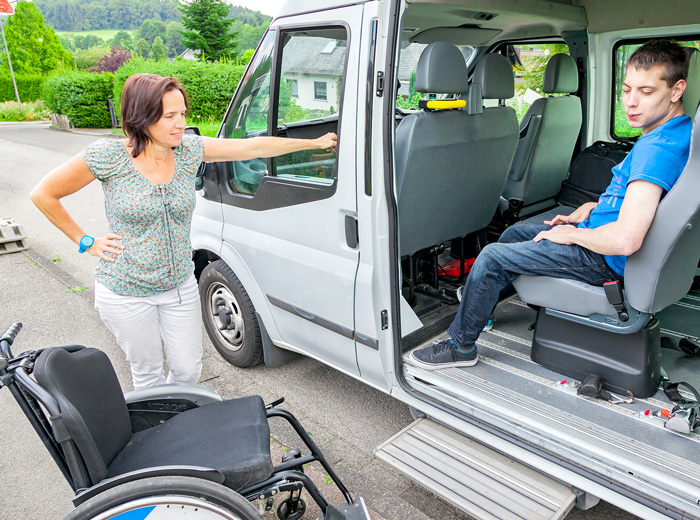 What exactly is NEMT? These services are those provided to individuals without access to public transportation who need to travel to medical appointments. Generally supported with Medicaid funds, NEMT service was launched as a joint federal and state program in 1966 to Medicaid beneficiaries. Medicaid has grown immensely; legislation expanding enrollment has increased 52 percent alone, from 47.7 million beneficiaries in 2008 to 71.4 million in 2019, which was aided by the Affordable Care Act (known better as Obamacare). People are also living longer as a recent study commissioned by the United Nations projects life expectancy to rise on a global scale.
As numerous sectors try to stake their claims of the market, uniform best practices for the NEMT industry remain unsettled. Not surprisingly, a hot topic rising in the space is duty of care. Corporate travel managers have established a detailed system over decades that addresses negligence, liability, and security issues with those chauffeured transportation companies looking to partner with them via the RFP process. Likewise, NEMT services have the same concerns and more, especially due to the increased liability risks of transporting patients with medical issues, where extra steps must be taken.
Worker classification also presents itself as a major problem for NEMT. As California's AB5 law is enacted, other states are beginning to take similar action. While it seems necessary to provide additional training courses for NEMT drivers, companies can expose themselves to worker classification claims. A true Independent Contractor (IC) relationship involves no mandated training by the hiring organization, so if AB5 equivalents spread throughout the country, any business using the IC model will have to rethink its operating model. One way to possibly avert classification concerns is for a third party to provide the training or control elements that would create issues, or for a regulatory agency to mandate higher standards.
So what is the proper standard of care for providers? There is a great deal of regulatory uncertainty, as cities around the country attempt to create a level playing field and lawmakers try to correct the disjointed system. As such, one of the primary goals of NEMTAC is to offer accreditation with advanced education and training certification for organizations and individuals. Right now, the duty of care is established by the testimony of expert witnesses in legal cases, and results can vary wildly. The proposed certification process could help to solve this problem.
The Future of NEMT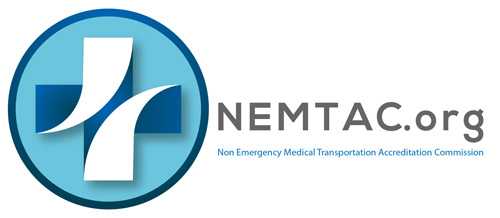 For many operators, the brightest star in the NEMT industry's sky is the Federal Transit Administration's (FTA) Mobility on Demand Sandbox Program, which is an effort to promote innovation, creativity, and efficiency throughout the transportation industry. The program grants federal funds to organizations that often use multi-modal integration to find an unconventional solution to problems that transit agencies face, such as budget constraints. Companies must partner with at least one other organization in order to create a more efficient, elevated level of service, which is usually between a government agency and a private mobility provider. An example is Pinellas Suncoast Transit Authority, which partners with taxi, paratransit, and car-sharing companies to maximize cost efficiency for on-demand, door-to-door paratransit service. This type of multi-modal integration seems to be the future of NEMT.
Mobility-as-a-service (MaaS) is a part of several of these FTA pilot programs, and could potentially give platform or software providers who receive public contracts the upper hand as a pre-existing vendor. MaaS is the integration of multiple transport services into a single on-demand mobility service to increase efficiency, sustainability, and convenience. If, for example, public transit, TNC, and bike share modes unify under a multi-modal platform and app to deliver all services under one roof (public and private), public transit agencies could decide to add NEMT public paratransit services to the mix. Doing so might involve bypassing middle persons (such as paratransit brokers), and the MaaS contractor with existing contracts may take over that role or be best positioned to win a new RFP as an existing vendor. All of the new and traditional NEMT players could be sidestepped by the MaaS threat.
Surviving the Ambiguity
While there is no checklist on how to survive in the NEMT industry, providers should generally adhere to one core concept: elevate the standard of care for the industry. Aim to get ahead of the trend by embracing and creating the changes and innovation that solve problems for local governments. NEMT providers should get acquainted with NEMTAC and help develop their certification program. Healthcare organizations are constantly looking to minimize their liability, and the best way to do that is by contracting with a company that has certified business operations for practicing excellence in safety and customer care. Companies should also experiment with multi-modal integration and new partnerships so they won't be drowned out by the tidal wave of competition that can offer those additional services. The only way to survive in today's industry is to develop a niche and expand on it, while hopefully solving any problems that the local communities face.
The lesson learned from the Pinellas Suncoast Transit Authority demonstration program is that innovation wins a seat at the table and a slice of the pie. Companies that are open to exploring new methods of multi-modal integration and cost-reducing operations will flourish. The main goal of NEMTAC and lawmakers around the country is to provide a uniform and consistent standard of care that changes the disjointed system that exists today. Also, as indicated, NEMT providers would be wise to put their eggs in multiple baskets, partnering with many different players, or at least get ahead of the MaaS curve by engaging and working with software and platform providers, as they may rule the NEMT world on the public paratransit side. Lessons learned in terms of regulators and incumbent industry members from the TNC disruption movement should be taken into account to get ahead of the curve, and not be left at the curb! [CD0220]
---
Matt Daus is a partner with the law firm Windels Marx, president of IATR, and a leading authority on ridesharing apps. He can be reached at mdaus@windelsmarx.com.