BY ROB SMENTEK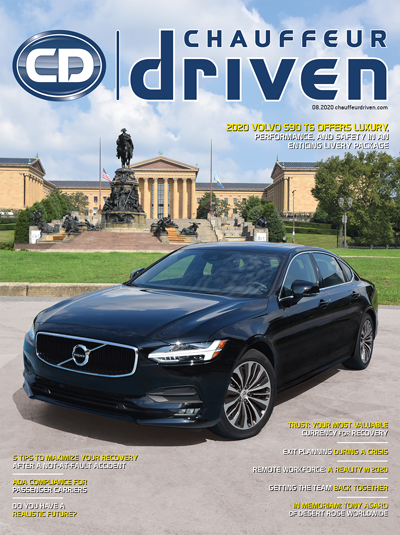 Cover Art: The 2020 Volvo S90 T6 at the Philadelphia Museum of Art. Photography by Chris Weiss. With many OEMs shifting their focus in favor of SUVs and trucks over sedans, Volvo is cementing its commitment to the foundation of the luxury ground transportation market.

"Volvo is in the sedan business," says Volvo National Fleet Account Manager John Kendig. "We still build sedans; there's no talk of not building sedans. And the S90 is an important part of our lineup."

It is, in fact, its flagship large sedan. Since its introduction in 2017, the Volvo S90 Livery Edition continues to impress ground transportation operators across the country—and their clients—with its classic elegance, European styling and performance, and standard safety features.

"We've had great success in how it's been accepted in the livery business," says Kendig. "I'm continually amazed by the amount of interest in the car in a relatively short time—even among the big companies. Companies that have bought them in the past tend to be repeat buyers."

When Volvo showcased the 2020 S90 T6 at the CD/NLA Show in Vegas in February 2020 (yes, this year), it garnered immediate interest from business owners looking to add to their fleet. With Volvo's sterling reputation for safety, and the vehicle's good looks, Kendig says that attendees were wowed by the amount of upgrades the manufacturer put into the 2020 S90.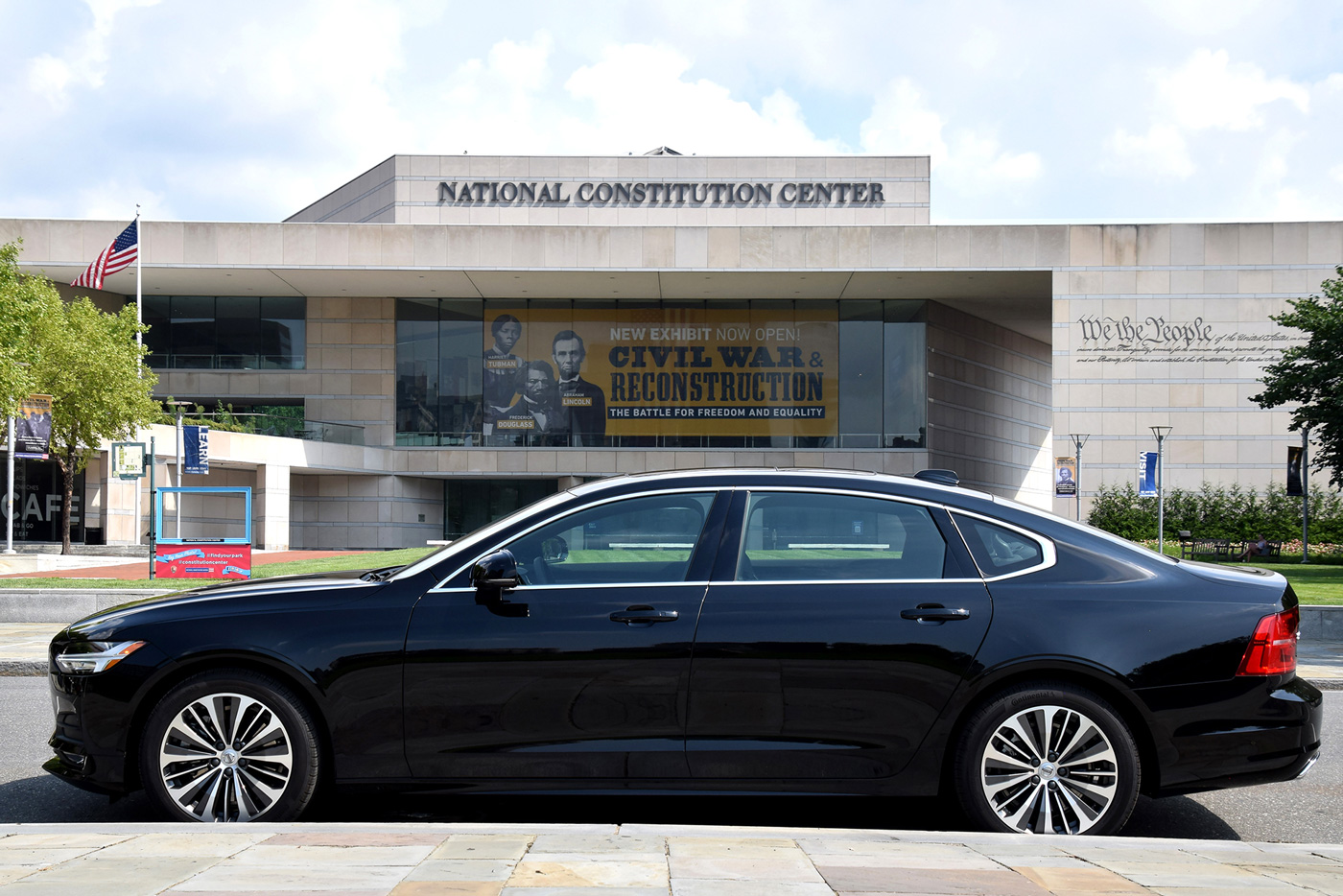 The National Constitution Center "In 2020, we're only building the T6 with all-wheel drive. Previously, we offered the T5 with both front- and all-wheel drive, but this year, we have one vehicle with more horsepower and better torque. The 2020 has 316 horsepower, which is turbo- and supercharged. Also, the car comes with Pilot Assist, numerous standard safety features, and gets great gas mileage. We've essentially upgraded the car but made the price lower than the 2019 T5 AWD," says Kendig.

When discussing automobiles, "safety" and "Volvo" are often used synonymously. For decades, the manufacturer has received the highest marks in crash testing and consumer safety ratings, and no doubt the S90 continues this trend. The standard safety features included in this sedan will give owners the utmost peace of mind knowing that their chauffeurs and clients are protected during their ride.

In recent months, it's clear that coronavirus prevention has been the major health and safety concern in our industry. However, it's important to remember that duty of care transcends the current pandemic. With that in mind, there are enough sensors, cameras, warning indicators, and crash prevention measures to discourage even your least experienced chauffeur to get in a fender bender, let alone a significant accident.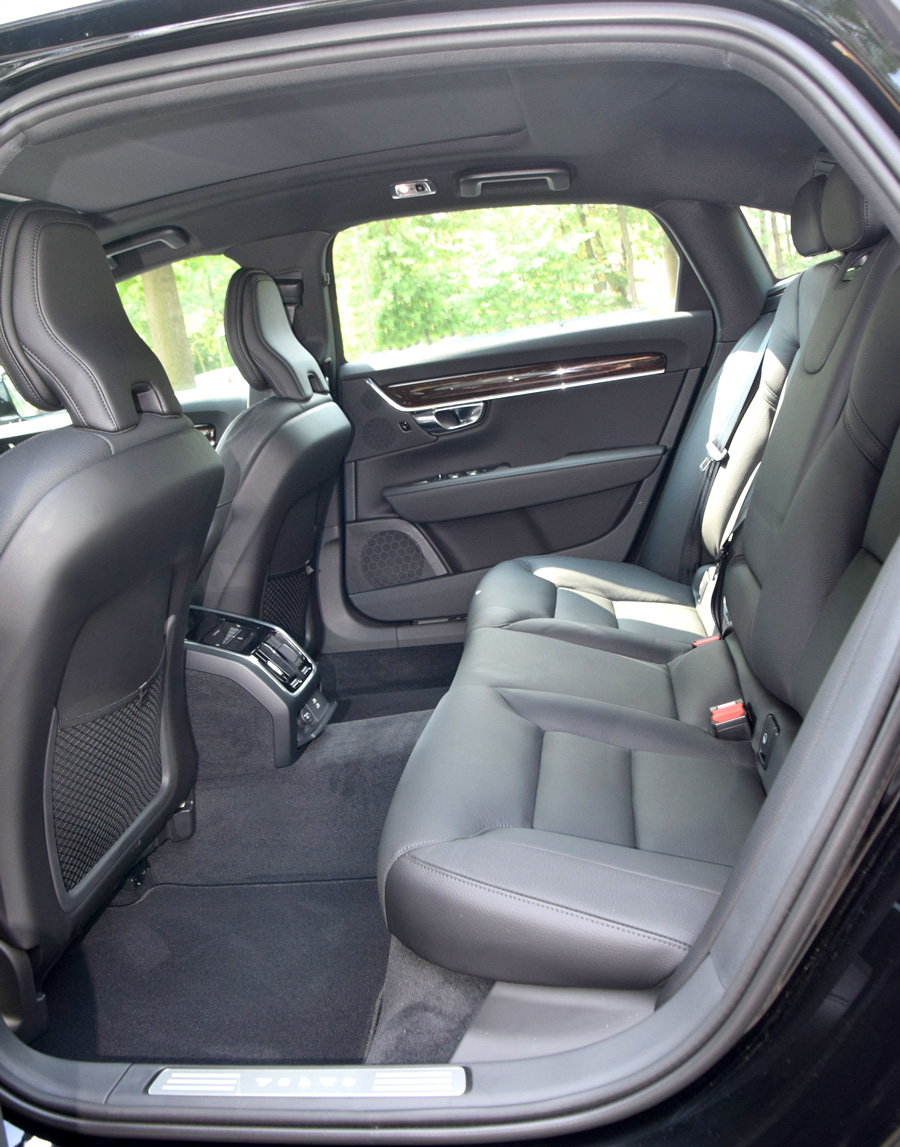 The S90 has ample leg room for any passenger Safety features standard on the 2020 Volvo S90 T6 include:
Cross Traffic Alert/Autobrake that warns of approaching traffic when backing out of a parking space. Rear-mounted radar sensors scan the area up to 98 feet away, and send audible warnings from the left or right rear speaker and by graphics in the display. If the driver fails to act, the S90 can brake automatically to prevent a collision.
Pilot Assist Technology that can help the driver follow the traffic flow within their lane with acceleration, braking, and steering assistance.
Oncoming Lane Mitigation detects if the driver has crossed lane markings and will steer back into their lane away from the path of an oncoming vehicle. Chauffeurs will get an audible warning signal at the same time the car starts to steer.
Run-off Road Mitigation that intervenes when a road departure scenario is detected to be imminent by the car's advanced sensor system. The front safety belts are electrically tightened to safeguard the driver and front seat passenger.
Rear Collision Warning helps to prevent a rear-end collision by flashing the hazard lights at a high rate. And if an accident still can't be avoided, the Rear Collision Warning system tensions the front safety belts just before the impact and activates the brakes if the car is at standstill.
Standard Large Animal Detection, another world-first safety feature from Volvo, uses radar sensors to detect and alert to a large animal in the road and if necessary, brake. If a collision is imminent at speeds above 18 mph, the front safety belts are tightened to secure the front seat passengers.
Blind Spot Information System alerts when a vehicle enters a blind spot or approaches quickly from behind. If needed, the function will gently steer the vehicle back into lane. While driver and passenger safety is top of mind for operators, reliability is also key. With that in mind, Kendig says that Volvo offers one of the best warranties in the industry, providing a standard three-year/100,000-mile bumper-to-bumper coverage, including factory-scheduled services for three years or 36,000 miles. Purchasers also get a three-year/150,000-mile powertrain warranty.
Vehicle Specs:
Engine: 4-cyclinder 2.0L Supercharged & Turbocharged (316 hp)
Drivetrain: AWD
8-Speed Geartronic Automatic Transmission
MPG: 22 (city)/31 (highway)/25 (combined)
Head Room: 37.8" (front)/37.8" (rear)
Leg Room: 42.2" (front)/40.4" (rear)
Height: 57.1"
Length: 200.1"
Width: 79.5"
Wheelbase: 120.5"
Curb Weight: 4135 lbs.
Fuel capacity: 15.9 gal
Cargo space: 13.5 cu.ft.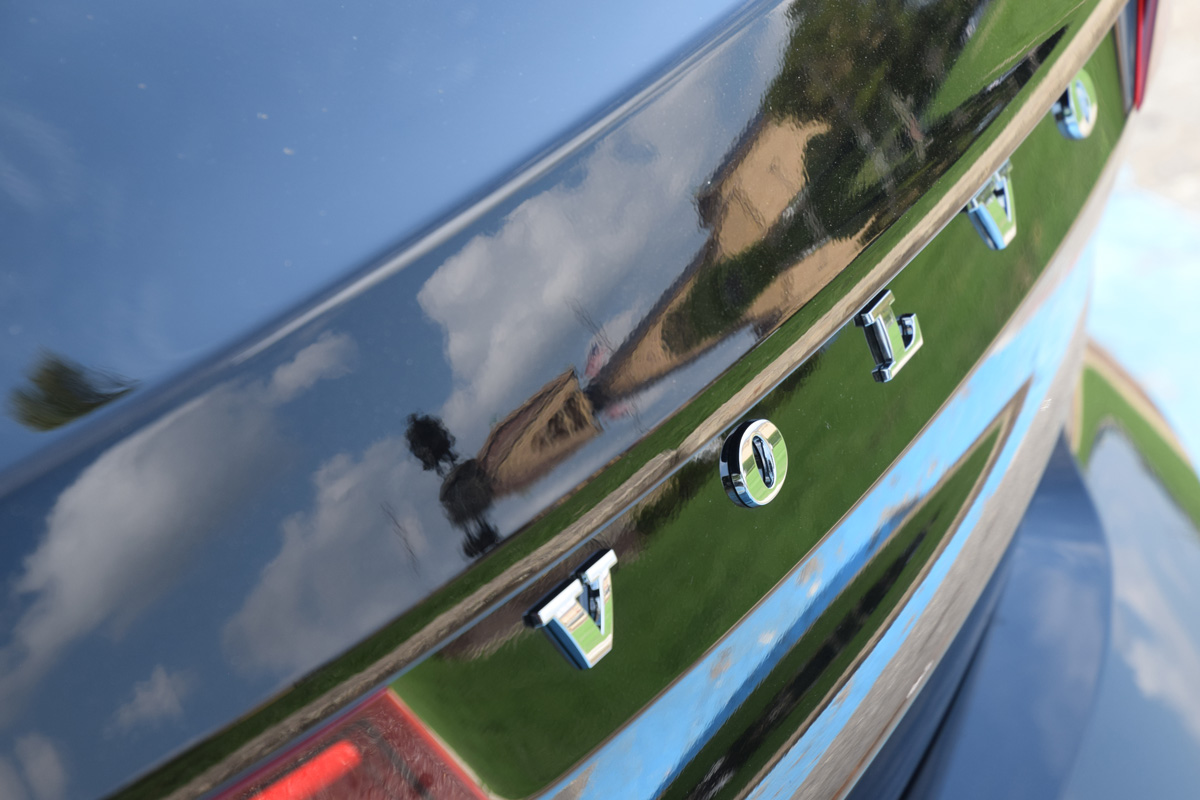 First Drive:
OK, by now, you may be thinking "It's safe, and looks fantastic ... but how does it drive?" Let us tell you that the 2020 S90 T6 is a livery sedan that's equal to many of the classics of the industry. Its impressive size and long wheelbase (120.5 inches) ensure head and leg comfort for the chauffeur or the NBA forward or NFL linebacker you're jetting to the airport. Passengers are sure to love the rear USB/12V charging ports and climate controls. Also, its size provides ample trunk space for up to five suitcases, or a few sets of golf clubs. (One CD tester had no trouble fitting their kids' baseball and softball gear, as well as several lawn chairs, during championship week.)
Chauffeurs are bound to be impressed with the car's pickup and handling. Despite feeling like a classic large sedan, the S90 offers superb maneuverability, and can manage tight turns around the corners in narrow city streets. Highway and neighborhood drives are equally smooth, and cabin noise is largely kept to a minimum. The touchpad console pad is a one-stop shop that offers access to virtually everything from HVAC and vehicle controls to the owner's manual and the sound system. That being said, it may require a little time before the chauffeur gets the hang of things.

As for the safety features, yes, they work. With CD's HQ located on one of N.J.'s most traveled (and congested) highways, you can bet that the Pilot Assist and Blind Spot Information System got plenty of use. One CD editor was impressed by the reach of the Cross Traffic Alert sensors when the car was close to being t-boned by a teenage biker determined not to look up from his phone (no vehicles or bikers were harmed in the process).

The Volvo S90 T6 has struck a rare chord that includes size, safety, and pricing (current pricing for the T6 AWD Momentum with the Livery Package is $42,995, excluding taxes and dealers fees). The manufacturer currently has the vehicle in stock—no six-month lead time—and is offering significant saving incentives to fleet operators.
[CD0820]