BY SUSAN ROSE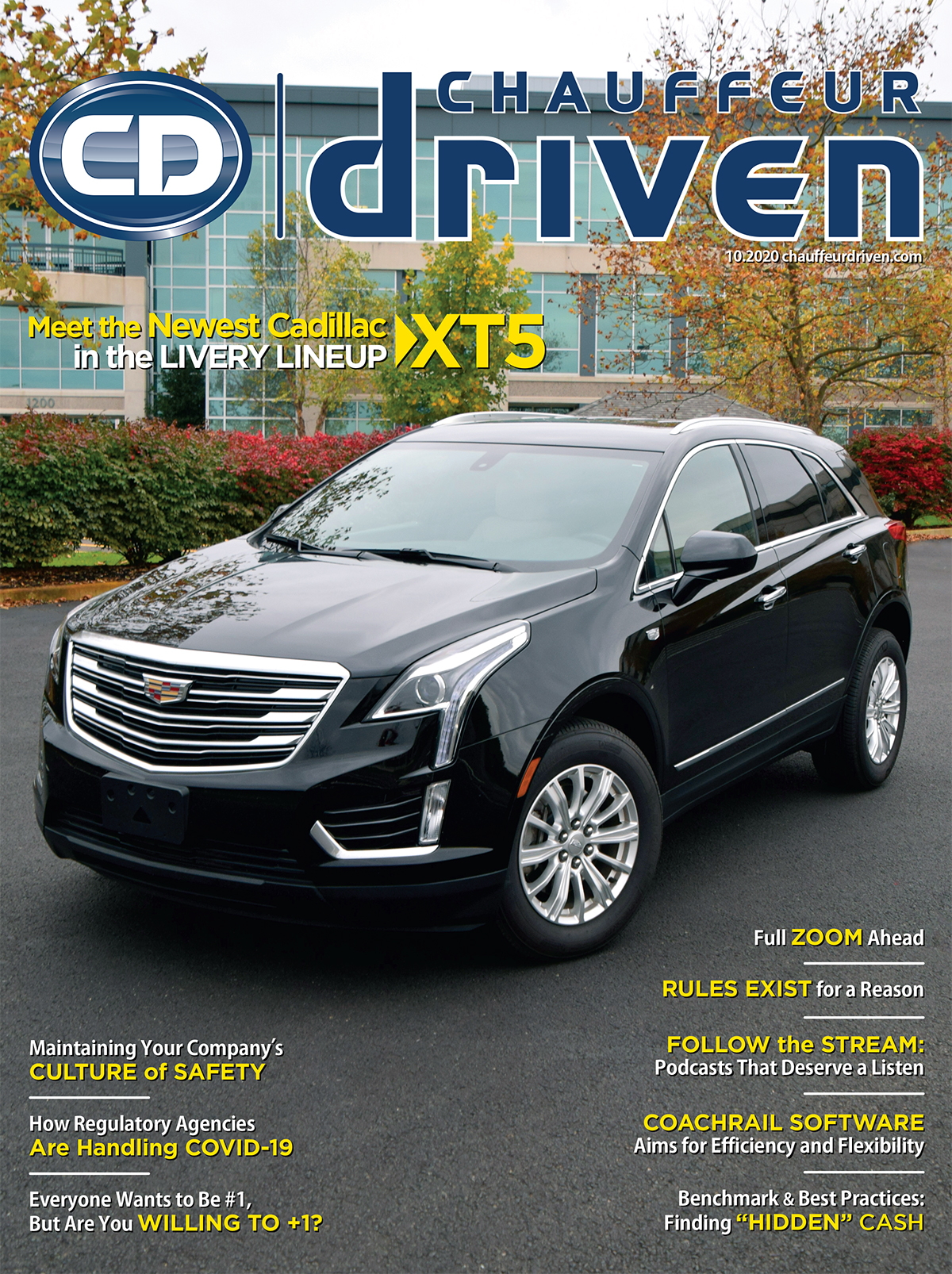 Cover Art: The 2020 Cadillac XT5. Photography by Chris Weiss. Have you met the Cadillac XT5? It's the latest vehicle to join the Escalade in Cadillac's livery lineup after last year's retirement of the long-running full-size sedan, the XTS.

Perhaps you've noticed something a little different about this refreshed lineup—say, the lack of the traditional large sedan offering? In fact, had we published this last summer, we would have shared Cadillac's plan to onboard the CT6 as the XTS' successor, which was already in the works. But in a surprising move late in 2019, the carmaker announced that it would also retire the CT6 in 2020 to satisfy the appetite for crossover vehicles.

"Last summer, we brought coachbuilders and big livery buyers down for a ride-and-drive with the XT5 and XT6, and said, 'We think this is the future, what do you think?' At first they shook their heads and said that they needed a sedan. We kept showing them, because the voice of the customer was going to dictate whether we pulled this off or not. It took until about November, but we got enough yeses that we decided to make it a go," says National Fleet Sales Executive Mark Leddy.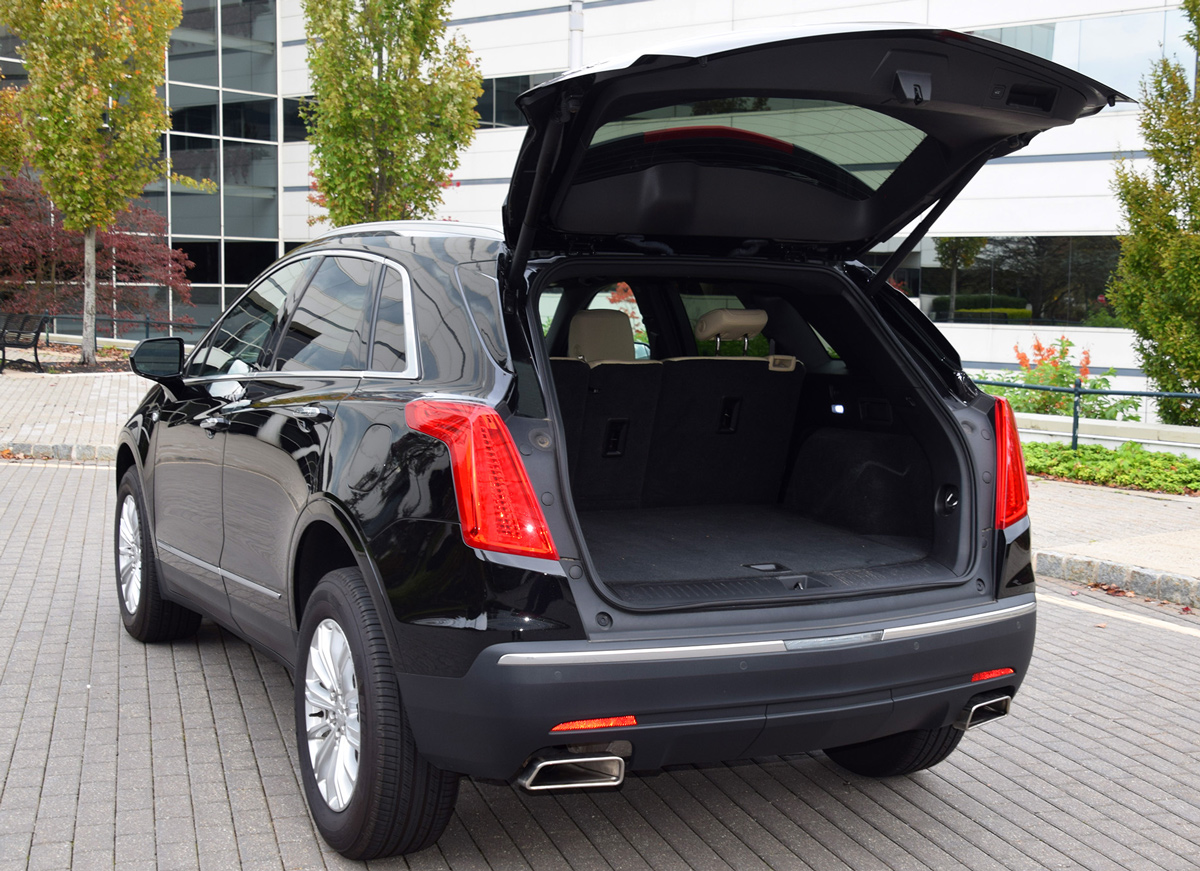 The XT5 was on the floor at the CD/NLA Show earlier this year in Las Vegas, and Leddy notes that there was a lot of interest in it and its larger cousin, the XT6, which comes with three rows of seating.

We're going to dig a little deeper into what the XT5 has to offer in a future issue, but for now, here are some highlights. If you're familiar with the intensive years-out planning that is involved in the auto industry, then you already know how difficult it is pivot midstream. But Cadillac did just that, sensing that the market was shifting toward vehicles that offered better egress and entry as well as a more comfortable sitting position—at least for livery purposes.

While the vehicles obviously have different exteriors, the XT5 actually shares the XTS drivetrain—already proven among operators. The XT5 in the Premium Luxury trim comes with two engine options: the standard 2.0L Turbo (4-cylinder, 237 HP) with a 6-year/70,000-mile warranty, or the upgraded 3.6L V6 (310 HP) that sports the Professional Vehicle Warranty of 3 years/150,000 miles with the black/black ZR3 Livery Package. The 3.6L V6 also has an expected fuel efficiency of 26 highway/19 city—not bad for an SUV.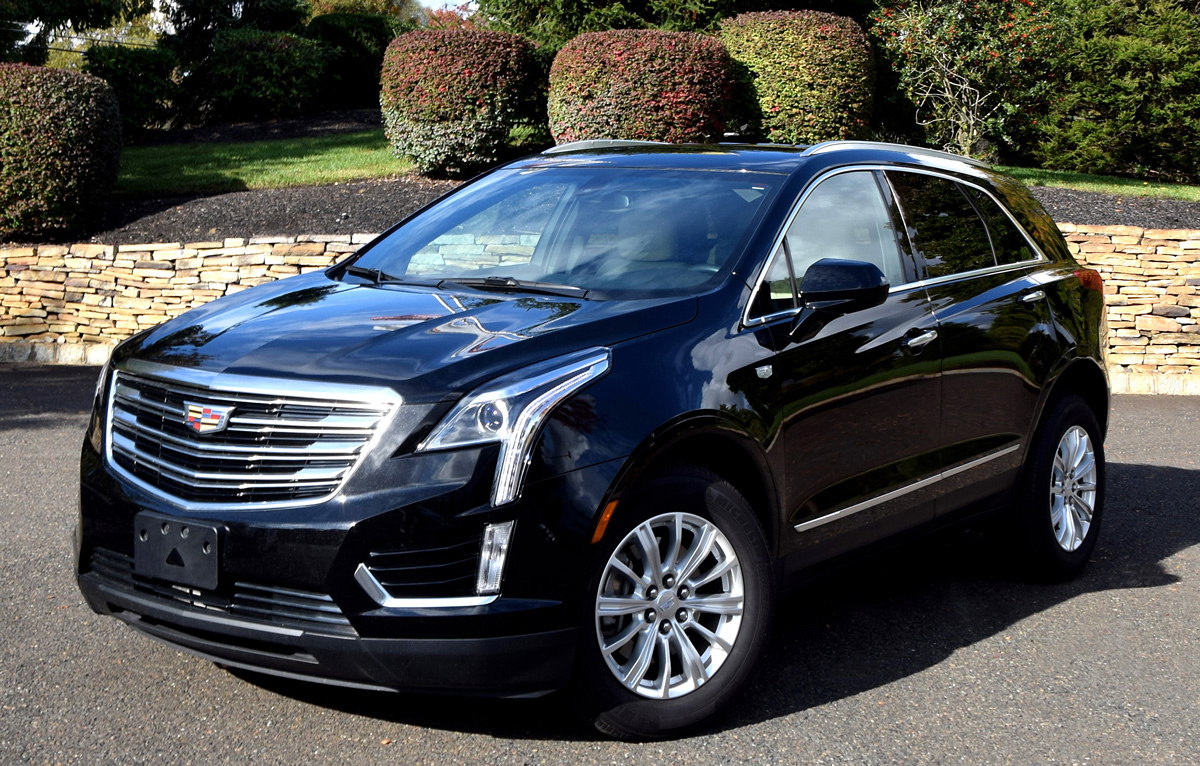 There are some minor styling differences between MY20 and MY21, but both have all the safety features you would expect, including lane change/blind spot alert, parking assist, and forward collision alert. You'll also get a hands-free liftgate along with USB and auxiliary ports in the front and rear cabins.

Best of all, the XT5 is priced in the $40s with livery incentives.

Oh, how the times have changed, and it's really exciting to see what our long-time industry partners have in store for operators. Stay tuned for future issues of Chauffeur Driven as we'll be test driving the entire lineup, starting with the XT5 in the November issue, and will share our feedback on Cadillac's solution to the large sedan.   [CD1020]