BY KRISTEN CARROLL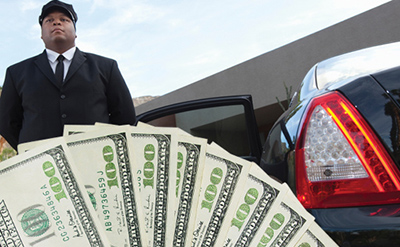 With employees' much like with the service you offer' cheaper is rarely better. Sure' we all like a great deal' but when it comes to people and their livelihoods' you get what you pay for. In an industry with very low margins' and an unending string of owner/operators who are cutting costs an established business never could' it can be quite difficult to design a compensation program that both attracts top talent and allows your business to be profitable.

It is common to spend time analyzing payroll' and trying to find ways to keep hourly rates as low as possible in order to preserve your margin. However' are you tracking how much you are wasting or losing because you lack the talent to consistently perform well or grow? Or are you losing talent because they aren't being compensated for their true efforts? You are not alone.

In recent years' more and more pay for performance programs have been originating in companies' both small and large' as a way to motivate employees to bring their very best to work' each and every day. When they don't' they don't make as much money' which is kind of perfect' right? Why should you pay for your employee's bad day? We always hear the phrase: "Get your employees to think like owners." Well this is one way to inspire that in them.

Most employees are loyal and hard-working' and I do not want to discount that fact. In this case' we identified areas where we could potentially save money' then we incentivized these employees with goals and bonuses to achieve these cost savings. Remember to keep goals within reach' but with enough stretch that they have a reason to take it up a notch.

Earlier this year' we implemented a pay for performance program at Grace Limousine with our dispatchers and reservationists. We had noticed a few recent service failures' and found ourselves lamenting the loss of revenue due to simple or careless mistakes. We have a great and hardworking staff at Grace' but employees focus on whatever they are told to focus on' so without the structure of compensated excellence in place' we are just hoping for the best possible outcome in an industry and field that is loaded with minefields of potential errors. Those errors' no matter how small' generally end up being eaten by the company.

Money is often a great motivator' and your top performers will naturally be attracted to the idea of making a better salary for what they are already doing well."
Our first step was to talk about our greatest opportunities for improvement or efficiency. We had recently converted from a commission-based compensation program for chauffeurs to one that is hourly based. The change on its own was a hefty financial commitment' but in addition to the conversion' we experienced several new factors that were causing our weekly payroll to spike dramatically: Overtime and un-productive time (or downtime) were the biggest issues initially. We knew it was the dispatchers who could make the biggest impact with these factors.
With our reservationists' we knew they were wonderful' but there is always room for improvement. We had a few recent and entirely avoidable errors made during the booking process' which undoubtedly caused us to lose a fair amount of money. And once again' we discussed how ideal it would be if the money lost for a careless error came out of the pocket of the careless employee! Why wouldn't you want to have a compensation program in place that allows your top performers to earn more' and your lower performers to earn less? That's what this program was about. Money is often a great motivator' and your top performers will naturally be attracted to the idea of making a better salary for what they are already doing well.
To start' we reduced every employee's hourly rate by $2 per hour' and offered fair and achievable bonus potential that would lead to a higher rate' once reached. Not surprisingly' employees were skeptical. It's a different type of pay than most are used to' and they were naturally nervous that it would affect their overall pay in a negative way. A few of them said if they ended up making less money' they would be forced to resign as they could not afford to take a cut.
"When I first heard about the pay for performance program I had mixed feelings. Right away' I recognized that the goals made perfect sense from a company perspective' yet I was not sure they would be attainable and I had concerns that we may lose employee interest'" says Heather MacKay' dispatch manager for the company. "Once implemented' the effect of the goals was a harmonious blend of communication between employees and management' with an overall sense of pride that we were saving the company a lot of money while putting more in our own pockets. Essentially' the goals incentivize the team to really just do the jobs we are supposed to already be doing. They instill a sense of ownership though' and that is something we could all afford to have a little more of. As dispatch manager' my own paycheck is directly affected by the performance of the team' so I am dedicated to keeping us all accountable. Communication has improved' chauffeur downtime has improved' and management has a better understanding of ongoing staffing needs within the company. Any livery business would benefit from adopting similar goals."
As leaders in the organization' we were prepared for turnover. While we valued the members of the current team and wished to see them succeed' if they were unable to meet the goals set out for them' and earn the same or more under the new program' perhaps their position wasn't going to be the best fit for them.
In 2013' we experienced tremendous growth' and as a result' we often had to farm out between 10 and 20 percent of our daily' local runs. It is fantastic to have local partners to count on in a bind' but as a small business' you should not be another chauffeured ground transportation company's best client ... and we were! What's more' we often lost money on the farm-out runs' so it was a lose-lose scenario.
When we converted to the hourly pay structure for chauffeurs' we underestimated the extensive overtime costs we were about to incur with over 70 chauffeurs. Half are full-time' and half are part-time. For years' our dispatchers were hard-wired to give the best and the most work to the full-time staff. It wouldn't be uncommon for a full-time chauffeur to work 60 hours' while a part-timer didn't work at all. Work was assigned by seniority' and we would give them as much as they would accept' as long as it was safe.
However' when we shifted to an hourly pay model' the stakes suddenly changed. The dispatchers could no longer assign work to the most senior employees with the greatest availability; they also needed to determine where that employee's hours landed for the week. Until their pay was tied directly to this technique' it somehow alluded them. Amazingly' it took just one pay period under the new system to master the concept of work distribution.
Before our chauffeurs were hourly' it didn't cost us any money to have them sit at the airport between trips. However' that changed dramatically once they were. Unfortunately' our scheduling practices didn't. There were days—single days—when we had as much as 40 to 60 hours of paid downtime. Not good.
The initial dispatch goals were clear for us:

1. Reduce farm-out runs by X percent—$50
2. Reduce downtime between runs to X—$50
3. Reduce chauffeur overtime by X—$50
4. Additional kicker if you hit all three in one week—$50
Not surprisingly' the very first week we implemented these goals' the dispatch team hit all four. What was once impossible became possible. For a staff of roughly five FTEs' we cut their pay by $2 per hour' saving $400/week from salaries. Then' we paid those five FTEs bonuses worth $1'000. That's crazy' right? How did we save money? In order for them to earn those bonuses' they had to meet goals that saved us $5'000 in other areas' and we only had to pay an additional $600 to the staff to make it happen. If all five performed equally' they may have lost $80 from their paychecks' but they earned $200 in bonuses. Not a bad return.
The initial reservationist goals were as follows:

1. $1 for each error-free reservation
2. $5 for every partner network booking
3. $5 for each service upgrade/upsell
4. $2 for each error-free wedding reservation
Again' we saved $240 per week by reducing the hourly rate for our reservationists' but our high performers started earning far more than they ever would have' the middle performers earned the same' and the low performers earned less' which would then lead to a performance improvement plan.

The concept isn't only limited to dispatch and reservations. It can be applied to all roles within your organization. However' time will prove that employees are almost always working for money. If they get paid more for a higher level of work' they will produce a higher level of work during their working hours. By tying your compensation plan to your organizational goals' you will not only save more money' you AND your employees (in most cases) will make more money ... as our little shift in compensatory tactics proved at our company. [CD0714]