By Rob Smentek
Let's face it, everybody can use some help from time to time. No matter if you're a newer two-car operator or a multi-generational service, there are times where even the most successful business can use some guidance or even just some friendly support. After all, the most enduring companies are those run by people who never stop learning or adapting.

For just over a decade, Strategy Leaders has had the back of the industry, providing professional education, financial instruction, and simple advice to operators from around the world. Despite never spending time behind the wheel of a fleet vehicle, Strategy Leaders President (and founder) Andi Gray is firmly entrenched in the industry, both as a ubiquitous presence at industry events, providing valuable education during sessions and panels, and also as a regular contributor for Chauffeur Driven with the monthly Ask Andi column.

But Gray and the Strategy Leaders team of consultants and small business experts are more than advisors for the luxury ground transportation industry. They serve a diverse group of industries ranging from retail, wholesale, construction, and even cannabis. And education is just the tip of the iceberg; the Connecticut-based company offers business consulting, business valuations, assistance with mergers and acquisitions, industry benchmark groups, and executive coaching.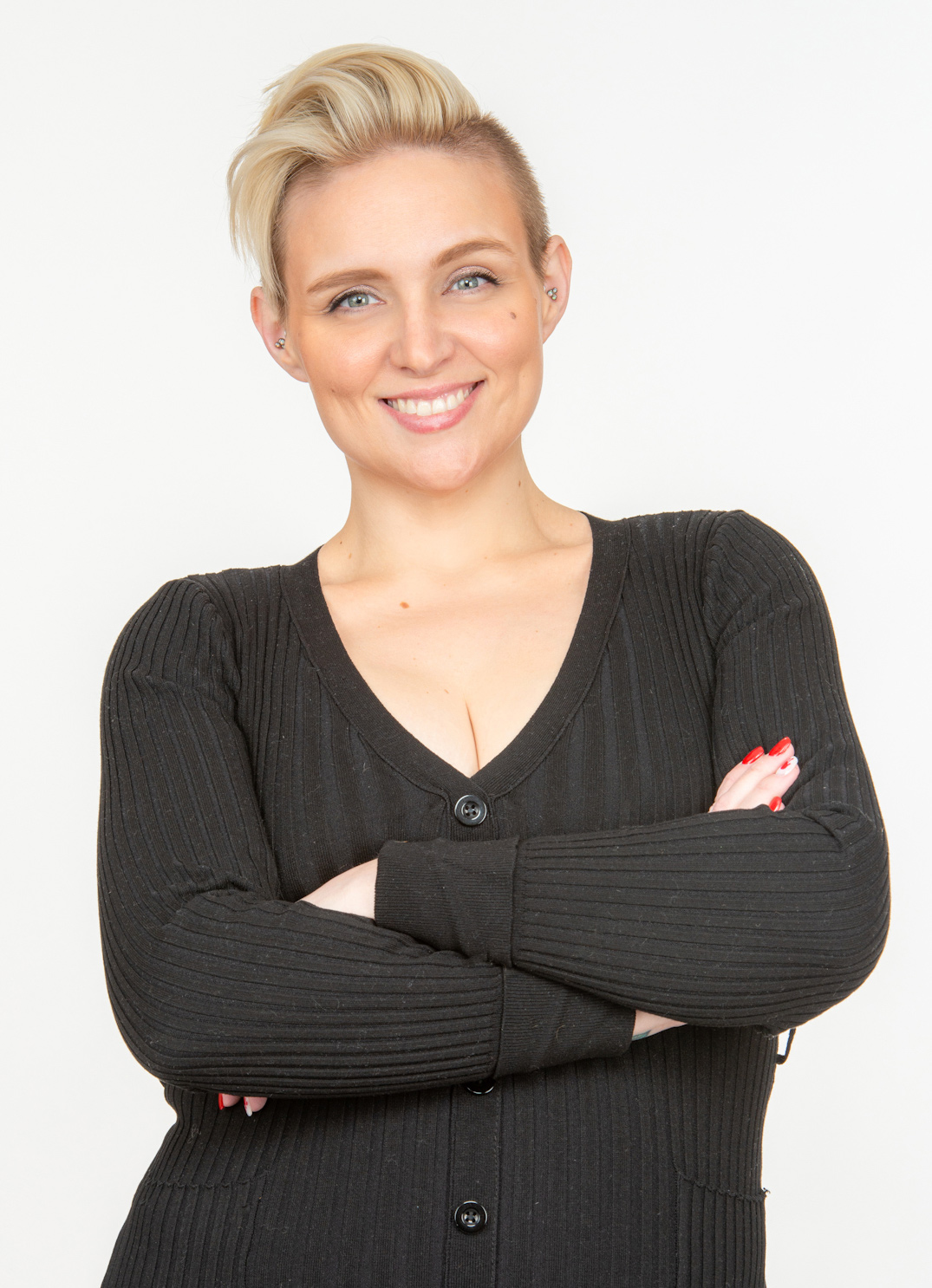 Chief Marketing Officer Robyn Goldenberg "In short, we work with the owners of privately held businesses to help them to become more stable, more profitable, and more productive," says Gray. "In the process, we look to give entrepreneurs some peace of mind that they're doing the right things for their organization and that they're carving the right path so they can actually accomplish their goals."

Entering the business world was a natural path for Gray. Raised at a "dinner table of entrepreneurs," she spent 20 years in corporate America with companies like Xerox and American Express. While rising in the ranks of sales, marketing, new business development, and strategic planning, Gray completed an executive MBA program at Columbia University. At Columbia, Gray researched and eventually published a book looking at the success rates of small business. After finding that three out of four companies fail in every 10-year cycle, Gray realized that something needed to change, and small business owners needed a program and education to ensure that they would last a bit longer and make more money. Thus, Strategy Leaders was born.

"I set out doing two years of research on consulting and discovered the 'dirty little secret' that something like 75 percent of consulting engagements don't deliver as promised. And so, I went about creating a very different approach to consulting in a very different model for doing it, which we've been then using for 25 years," she says.
"One of the things that we focus on is looking for clients who are already good at what they do. They understand a lot of the mechanics of their industry, and they're not looking for someone to teach them the basics." – Andi Gray, President and Founder of Strategy Leaders
"One of the things that we focus on is looking for clients who are already good at what they do. They understand a lot of the mechanics of their industry, and they're not looking for someone to teach them the basics. For example, operators in this industry are looking for someone who could teach them how to be a business builder, and not a start-up. That's where that's where we really shine. Now we have a lot of fun clients."
Strategy Leaders was introduced to the luxury ground transportation space just over a decade ago, after getting a call from a sizable operator.
"In 2011, we got a call from an operator who had been referred to us by the business journals. We met with him and started him on a development program that was designed to put him on track to double the size of the business and triple the profit—which is very much what we work on with every client. He was so pleased with the results that we were getting for him that he then asked us to come and step in to help facilitate one of the industry peer groups. Then, through his recommendation, Chauffeur Driven asked us to facilitate a session."
When Strategy Leaders took part in the first Chauffeur Driven Show in 2013, it wasn't only Gray who was being introduced to the industry; it also served as an introduction for her daughter, Robyn Goldenberg, who is the company's chief marketing officer. While initially seeing herself in a much different path—a horse trail, in fact—Goldenberg quickly realized that it wasn't for her.
"In times of unknown, like we have seen with the pandemic, it does not help telling your clients not to worry, that there is light at the end of the tunnel. That may even add to someone's stress ... " – Christina Scherwin Director of Consulting, Strategy Leaders
"I went to college to be an equine veterinarian, but once I took organic chemistry, I decided this maybe wasn't my path," she jokes. "Then, about 14 years ago, we were in my mom's house, and she said 'I can't pay you, but I need someone to type documents and answer phones.' I really started to love what we do and to truly understand the stories of our clients and why small businesses are so important to the economy. I was with my mom at the first Chauffeur Driven Show, and immediately got to see that this industry is amazing."
Right off the bat, Gray and Goldenberg were impressed by the desire of chauffeured transportation operators to learn and move their businesses forward.
"One of the things that I really like about this industry is how the bar has been raised in terms of education. We came in about 10 years ago as a shift was happening, and people would tell stories about how the industry had been—which was not at all educationally focused. And yet, when I go to a trade show now it's all about 'which class are you going to? What do you need to learn? What have you already signed up for?' This goes all the way down to the cocktail parties where people are often talking about education and its importance in helping them succeed with their businesses. And I suspect that that's part of why we've been so successful with this sector as well. Because that's what we believe—education as a tool to improve the business," says Gray.
The Strategy Leaders team quickly became recognized for the knowledge and the talent that they bring to the table and for being straight shooters: If you've ever attended a seminar led by Gray, then you already know that she's all about telling it like it is. Gray's sessions at CD/NLA shows are frequently standing room only, and often create a buzz. Case in point: The Owner's Game. At CD events in San Diego and Boston, the Strategy Leaders team shared their interactive activity that splits participants into competitive teams to see who can "retire" with the most money. This highly competitive contest was loaded with energy and won rave reviews from attendees. Moreover, it let operators experience the challenges faced by businesses first-hand, forcing them to think on their feet to handle the curve balls and providing a whole new perspective on the corporate world.
In addition to the industry's desire to better themselves, Goldenberg was also immediately taken with the camaraderie evident among peers.
"Something that I love about the chauffeured transportation industry is there's no other industry that works like this one—the affiliate network and how everybody relies on each other and makes sure that we're all meeting the same end goal. Just the brotherhood and sisterhood that exists here is inspiring. So if you have questions about how to do something, you can call your affiliate in Atlanta or LA and ask them a question about software or whatever," she says.
Although Strategy Leaders has become firmly entrenched in the industry, Gray's status as an outside consultant gives her a unique perspective that allows her to see the many issues faced by operators of all sizes.
"In general, the financial model for this industry is really tough," says Gray. "There's a huge investment in depreciating capital and very thin margins to pay for it. That is one set of challenges in the industry. What I do find interesting is that it is a pathway for a lot of people who come here from other countries to get started in business, which I think is great. Also, it has been a pathway for operators to pass the business onto their children."
Several of those "next generation" operators are part of the NextGen benchmarking group founded by Goldenberg, which has expanded her role in the industry beyond offering consultation or marketing solutions to operators.
"Our group is a good mix of second-generation owners, first-time owners, and soon-to-be-owners in family businesses. What started as just a group of younger operators coming together has really transformed into a family unit. I think when we started the group, the immediate reaction was that we were just a bunch of 'young kids' traveling together and playing around, but we've really developed this high expectation for education and improvement first, fun second," she says.
With the economic downturn caused by COVID severely impacting this industry, Gray says a great deal of time has been spent helping their clients reposition their businesses and workforce. Whereas Strategy Leaders generally works with clients to develop one-, three-, and five-year plans for their businesses, currently they are talking with operators about 30-, 60-, and 90-day outlooks. Gray and Goldenberg have advised companies on limiting business expenditures to keep cash on hand, and helped clients navigate the complicated waters of the PPP and EIDL loans. Sometimes, however, the most important tact has been just calling folks to keep in touch during these hard times.
Strategy Leaders Director of Consulting (and former Olympian) Christina Scherwin makes a point to speak to certain clients regularly, providing a sounding board for these difficult times.
"There's a client I talk to a lot during the week. It helps him continue with a sense of structure. I'm just there as a neutral voice, someone who will listen. I let my clients know that it's OK to be frustrated right now, and that it's OK to be in this new process. I want them to understand that things will be better—but while we're here, we're going to manage it."
"In times of unknown, like we have seen with the pandemic, it does not help telling your clients not to worry. That may even add to someone's stress, because that won't solve the tremendous burden they are feeling at this moment. Instead of telling them to stay positive, we work on bringing them back to a state of neutral and talking about how it's OK to feel angry or stressed. Once you have recognized and accepted these feelings, innovation and creativity will improve and you will be able to see the road ahead more clearly," adds Scherwin.
"It's important to remember that there is a light at the end of the tunnel," adds Marketing & Communications Manager Dalia Jennings. "And I think that this is the time where you're going have to be uncomfortable—and be OK with it as you try new things to keep moving forward "
Despite being in the position of a coach of guiding light during the pandemic, Strategy Leaders was not immune to the effects of the crisis. Taking their own advice to heart, Goldenberg looked at the company's P&L reports and found one overhead expense they could eliminate: their office, and everything that comes with that expense (utilities, commuting, etc.). The company made the forward-thinking move to shift to a completely remote workforce.
"We were really well positioned to work remotely when COVID hit. We actually were working entirely remotely with large chunk of our clients across the country already. We just had to shift our local clients to working remotely. As the year unfolded, we got to the fall and polled the staff about how they were feeling about working from home. Everybody said 'we love it.' We don't miss working in the office because, as a company, we set up really strong communication tools so that it's as if you're sitting right down the hall and talking with someone all day long. We also have an internal conversation going on among everybody throughout the day that helps us build bonds."
As the industry faces an uncertain future, Gray is optimistic that travel will return sooner than later. While some experts predict a return to normalcy as late as 2023, Gray anticipates a quicker recovery based on the vaccine rollout. In the meantime, she sees a bit of an upside for small business owners.
"The good news is that—from a federal down to a state and local level—we are talking about the importance of Main Street and making sure that Main Street survives and comes through this. We are putting a lot of support out there for small businesses, and we're not done yet. If we don't act quickly to save these businesses, the cost of replacing them will be so much greater. And if we do save them and teach them how to be more productive, then we'll have the tools to be able to pay down the deficit in the long-term."
  [CD0321]