BY ROB SMENTEK
While the COVID pandemic has affected every aspect of the luxury ground transportation industry, there has been an unexpected side effect to the crisis. Thanks to out-of-the-box thinking, clever marketing, and the social distancing offered by larger vehicles, many operators across the country have found success with non-traditional work, including retail. With many weddings and events canceled in most states, and corporate work at a crawl, owners had to think on their feet and develop novel experiences for new and existing clients during the past year. Meanwhile, many company owners who never imagined doing birthday parties or nights on the town (or possibly doing it again) are seeing bookings from a different client base that has quite possibly been trapped in lockdown and itching to get out and socialize with friends, especially now that the vaccination efforts are underway. We spoke to a group of operators—retail veterans and newbies, alike—to get their input about the recent trends in retail services.



CD: What's currently hot and working in retail?
Ken Carter of Aadvanced Limousines in Indianapolis, Ind.: You have to get creative and give people a reason on why they "need" your services and what the experience could be like. The days of posting flashy vehicles online and letting people choose which one they want are becoming fewer and fewer; they need to see people having fun, which will give them the vision of what their experience will be. Creative uses and ideas are what will make people want to ride with you, no matter your fleet options. Positioning your service and experience is the key takeaway here. 

Mike & Marlo Denning of Elegant Limousines in Daytona, Fla.: We're getting a lot of bookings for birthday parties. Many people had to put off events, but now we're getting bombarded. We recently did parties for a 7-year-old, a 10-year-old, and even a 5-year-old. Now that venues are opening, a lot of people are getting together for birthday parties because they have someplace to go. We decorate the inside of the vehicle with birthday décor and roll out a (literal) red carpet for pictures. We go above and beyond with decorating. People are ready to get back to normal.

Frank Lacks of Private First Class Transportation in Aurora, Colo.: As a few smaller companies couldn't survive the initial blow brought on by COVID, we were receiving requests from customers looking for additional services, one of those being senior concierge/transportation. While there may be many options for senior transportation, family members pause due to trust. We had one family where the father has dementia: Many car services send different drivers, and this client needed the same driver each time to take him to doctor's visits and other appointments. Some companies aren't equipped to handle that; we can accommodate their needs.

John Oulton of Richmond Limousine in Richmond, Va.: We're mainly doing smaller groups of 6-14 people. A lot of them are just renting to ride around, and sort of have a mobile party. Pre-pandemic work was all about corporate moves, weddings, and wine tours. Post-pandemic, all of those bookings are at 10-20 percent of what they were. We are focusing on birthdays and anniversaries with smaller vehicles.

CD: What are some of your successes? Any surprises?
KC: With the onset of COVID, we had to get very creative to give people peace of mind that not only were we clean, sanitary, and safe, but also that we were essential and they needed us to escape the new stress brought to every family in the country. This is when we launched our back-to-school ice cream social—a two-hour charter in an eight-passenger stretch limousine that had been electrostatically sprayed and limited to only two reservations per day. We pick up the chartering family and provide two hours of service (ideally to one of the identified local ice-cream stands) but some decided to use it how they saw fit. This evolved into picnics, playdates at the park, riding around and see the sights, and many other variations. We found that if we give people a reason why they need our service and how they can enjoy it, they will do the rest. This resulted in 16 new bookings during April 2020 alone and is now on our regular menu of offerings. 

MMD: We've been thinking outside the box, for sure. When the pandemic first started, there was no place to go, you couldn't even go to public parks for picnics. So, we got a Keystone 28-foot travel trailer and put together a table setting for two outside the trailer. We got tiki torches and string lights, and made it a romantic setting. We picked up clients in our sedan, got take-out dinner, brought it to the trailer (which was set on our property), and rolled out the red carpet. We had everything decorated and staged with our Chrysler 300 limousine for fun photos.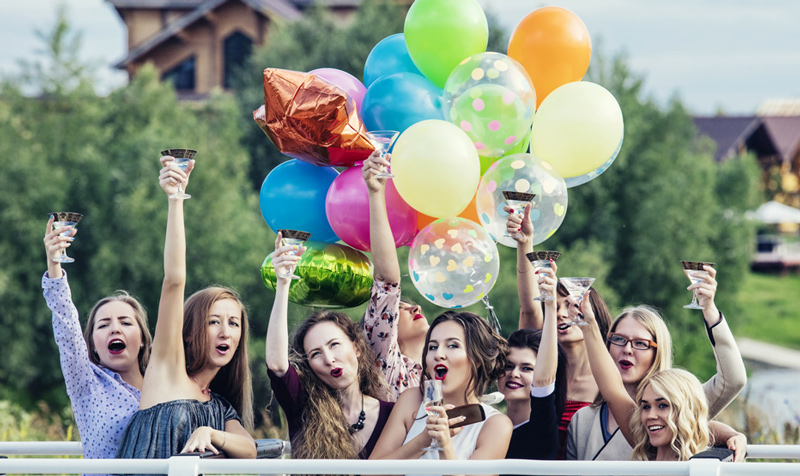 FL: During ski season, retail ramped up and we received a lot of on-demand calls. We had to implement a more secure way of accepting payment by scanning in an ID and credit card with a signature, which is a huge asset with retail on-demand calls. This definitely puts a hold on fraud and stops credit card thieves/chargebacks.

JO: During the holiday season, we did a ton of tacky light tours. While it was only 70 percent of a typical season for us, the work allowed us to raise our annual numbers. That boost at the end of the year was huge for us. We knew the focus was going to be on smaller groups of close family and friends, so we shifted our fleet makeup and went shopping for used limousines. We added four Lincoln Town Car stretches and two Lincoln Navigator stretches to make sure we didn't have to turn away any business.

We've also been advertising kids' pizza parties in our party buses. Families can't really go anywhere right now because of 10-person limits at restaurants and party facilities. We provide a safe and sanitized environment for the kids to dance and have fun. They can even bring their video games.

CD: What kind of marketing initiatives have you launched?
MMD: We've done Facebook posts and shared them, and then did a few videos, which were successful. You have to think creatively to make a little money to keep you going.

FL: We are getting more strategic in our online marketing efforts. We share what we do on social media, and create networking relationships with key people in our area, which makes it easy to refer business to each other. We also revamped our website and began working with someone to help reach more customers in our local area.

JO: Pre-pandemic, we were attending as many events and networking opportunities as possible: business travel association meetings, wedding shows, industry association meetings, vendor open houses, etc. We were everywhere we could be to get our name out there. We also relied on our location, which is right on the main street in Richmond. Lately, it's been all about our location, Facebook, and Google rankings/AdWords. I've also personally emailed several of our top corporate passengers and bookers to check in with them periodically and let them know we're still here. This was meant to maintain a good relationship, but it has resulted in retail work from them also.

CD: How important is fleet diversity for retail?
KC: Serving retail-focused clients is an art, much different than the traditional business traveler or airport service. The fleet options an operator has is only a restriction if they allow it to be. Fleet diversity is important, but not everyone has this luxury, as businesses were built on a specific customer type before COVID and the financial impact has had little to no opportunity to allow operators to diversify vehicle offerings. Those that operated the traditional retail-focused options before are likely in a better position over those who did not (in terms of vehicles), but perception is half the battle. Taking a forward-facing shuttle style Transit/Sprinter and leveraging it to serve birthday parties isn't out of the question. The marketing material and positioning of the product is what will sell it.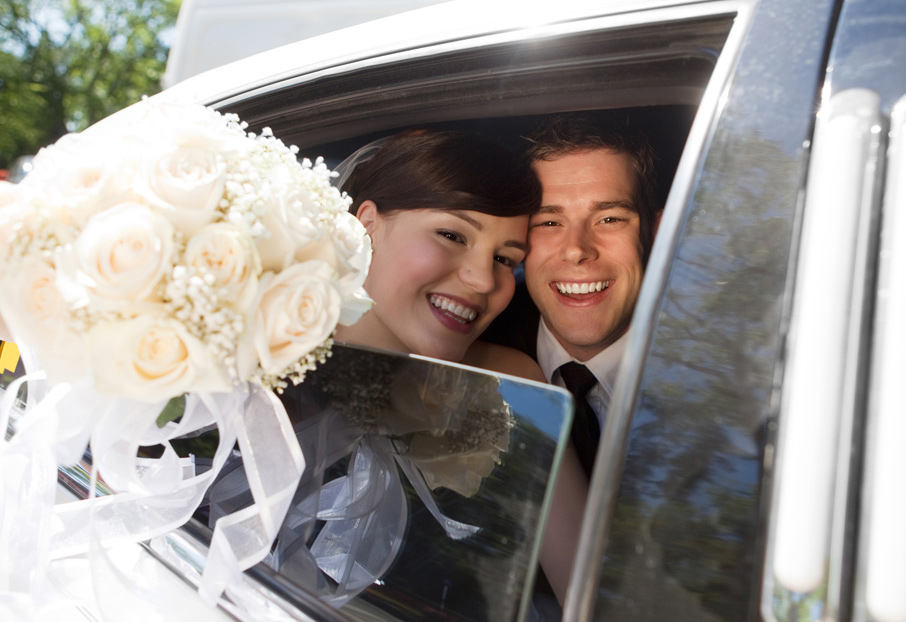 There are some slight differences here with some of life's more important events, but all in all if you position a van as an executive van, showcase it as the perfect choice for a Girl Scout troop outing, birthday party, boys' night out for bowling, etc., then the customer feels confident that they are making the perfect choice of booking this car. Just because it is not your perceived first option, doesn't mean it can't be a great choice to serve a client—just price it accordingly. 

JO: Most people who want a limousine or party bus won't take a shuttle. For that reason, we stocked up on low-cost stretches last year. Sure, our shuttle buses are sitting still, but we're paying the bills with all our used stretches.

CD: How has wedding work changed for you and the client since the pandemic hit last year?
KC: The wedding business has changed over the years for us, because the client expects more, wants to pay less, and books with WAY LESS notice. We used to get 6-8 month lead times for weddings; now, it is not uncommon to take same-day bookings. 

MMD: We're on the rebound with weddings in regard to transportation. Our beach wedding bookings have picked up a little now that people can travel a bit. We're seeing a lot of weddings that were scheduled for 2020 get rescheduled for 2021, but now, due to quarantine restrictions up north, we're seeing those same weddings get pushed to 2022. The problem with Florida is that we rely on tourists; without them, we rely on locals and snowbirds, but snowbirds aren't here. We don't have the clientele we're supposed to have.

CD: How are things looking for the future? Do you have advice for operators looking to start retail work?
KC: Just do it. There is a lot of chatter about "no business" or "when my clients come back"—my favorite is "when COVID is over." TODAY is the time to find your retail clients. Those who get creative and implement are the ones who win in these times. The client used to find us, choose the perfect vehicle, and enjoy the ride—now we must find them. 

MMD: We were smart with our SBA loan. Instead of using that money to live on, we hammered out our debt. Once business returns 70 percent, we're excited moving forward. We're a family service: When we started in 2006, we signed on to be 100 percent retail. We want to be part of everyone's special days.

FL: Just like everyone else we are playing the waiting game, and we are hoping that a large majority of people get vaccinated and large corporations start filtering their personnel back into the workplace slowly but surely. Patience is going to be the key to returning back to normal.   [CD0421]