CAN YOU FEEL THE BUZZ?

The Industry came together and the vibe was electric! A huge thank you to all of our attendees, sponsors, exhibitors, speakers, and committees for making our first show in 20 months one of the most memorable—besting even our expectations!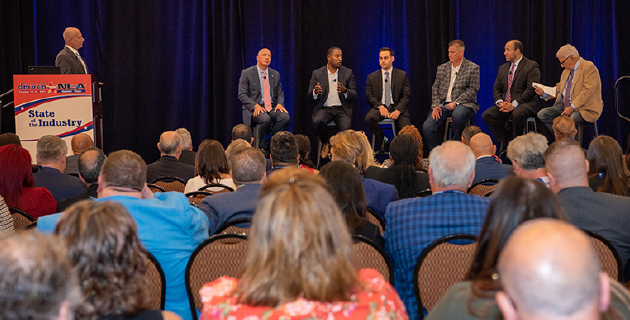 As the first show since the pandemic, and for some the first in-person event since COVID, the positive energy on display in Dallas was off the charts. It's been a long hiatus for all of us, and it was clear that the more than 650 industry professionals in attendance—including some show newbies—were ready for some face-to-face interaction with their friends and peers after more than a year of virtual get-togethers. From the session halls, to the show floor, to even the dance floor, the enthusiasm and engagement was palpable in every corner of the show. Even faced with overworked offices, flight cancellations, and the lingering effects of the pandemic, our industry stood up and represented, and we can't thank you enough for your support.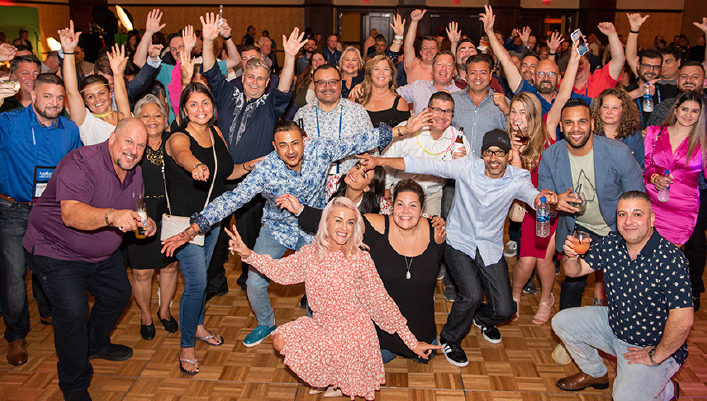 "I am so pleased with the amazing show we all experienced in Dallas. While many of us had moments of trepidation leading up to our first in-person event in months, the show was a great success. The NLA was happy to welcome 21 new members to the association at the show and we are greatly looking forward to getting to work and gearing up for an even bigger and better show in Las Vegas early next year," said NLA President Robert Alexander of RMA Worldwide.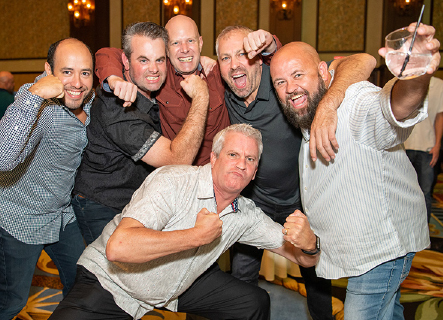 With a jam-packed room during our kickoff session, Finding and Hiring Chauffeurs and Employees in Challenging Times, it was clear that our attendees were looking for timely solutions for current challenges, which is what the show's education program is all about. The CD/NLA Show Education Committee (with thanks to Education Sponsor FASTTRAK Cloud and Coffee Sponsor Buffalo Limousine keeping attendees caffeinated) put together a slate of sessions that appealed to operators of all sizes and markets. Whether it was learning about the hot industry trend of the return of retail, the pitfalls of micromanagement, or the advantages of yield management/dynamic pricing, our attendees took home some clear, actionable pieces of newfound knowledge for the emerging economic changes from an array of speakers.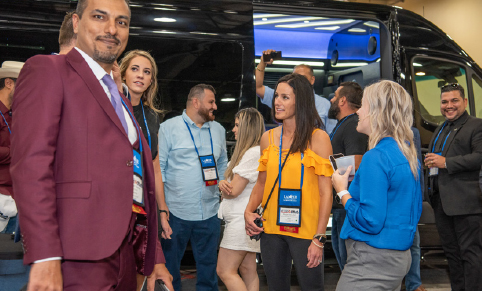 "It was extremely rewarding and gratifying to see everyone together again for the first time in almost two years [since Vegas 2020]," says CD President Chris Weiss. "Based on all the smiling faces, big hugs, and nonstop conversation, this show was a huge success and just what the industry needed. People were just happy to be at a show after such a long time, and it showed."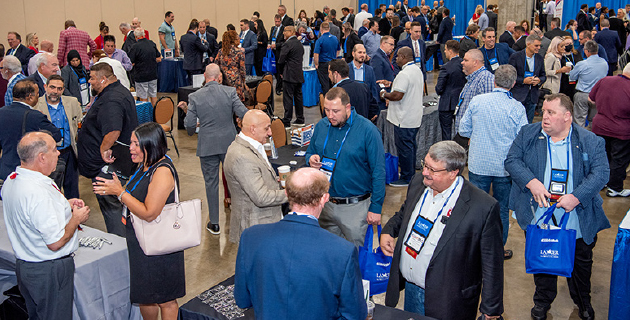 There are certain events at CD/NLA Shows that are guaranteed crowd-pleasers, and this year was no different. On our opening day, the Operator Mentoring Program (sponsored by Volvo) was once again filled to capacity. Our pairing of an industry veteran with a savvy NextGen operator to lead a conversation created interesting and candid dialogue among their groups.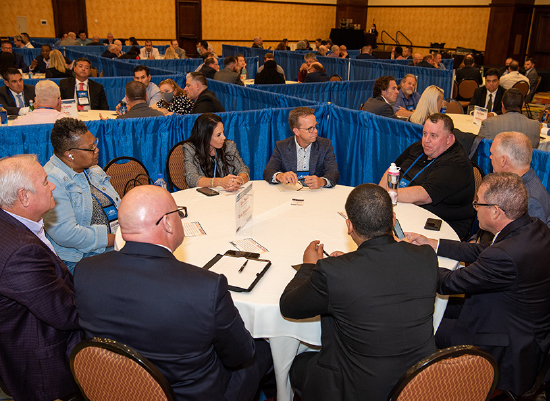 "The mentor program was my favorite event at the show and had a great attendance. A lot of people showed up, and it was really good for all the new operators just getting started to pick our brains," said NextGen participant Anthony Asaro of Desert Rose Worldwide Transportation.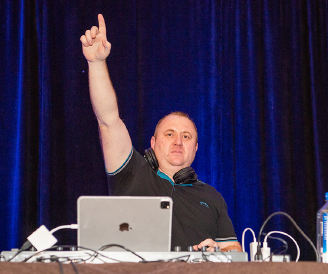 Similarly popular was our Affiliate Central Global Partner Forum (also sponsored by Volvo), which featured wall-to-wall networking among operators looking to gain new partners and expand their business network. With so many new faces, and in some cases, a new status quo, at so many businesses, the table-hopping between markets afforded operators with the chance to re-introduce themselves among the industry. The networking continued on Tuesday at the Women in the Industry Networking Reception (sponsored by GNet and Golden Limousine International), which provided the ladies in our space with the opportunity to share and learn while making lasting connections.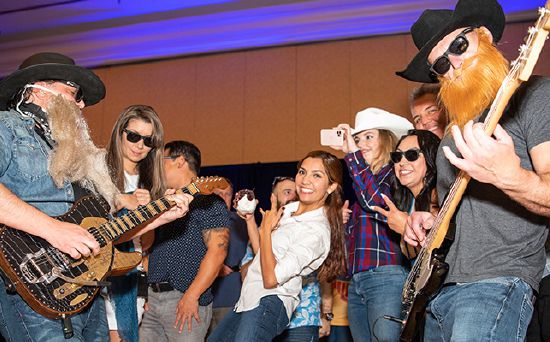 Among the most popular events was the perennial State of the Industry, which garnered rave reviews from those in attendance. Moderated by Weiss, this year's event provided unique perspectives from six whip-smart operators of varied sizes and years in the business, including Robert Alexander of RMA Worldwide Chauffeured Transportation, Sean Duval of Golden Limousine International, Jay Erlich of Europe Limousine Service, Tom Halsnik of Walsh Chauffeured Transportation, Andy Hernandez of CTA Worldwide Chauffeured Transportation, and George Jacobs of Windy City Limousine & Bus. Called "the best state of the industry ever" by several audience members, the well-received event gained some real social media fanfare.

"The State of the Industry was very informational and educational. A must-attend!" said Ben Desmond of Sentinel Limousine.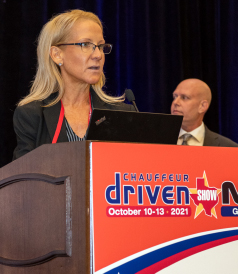 There was also a strong showing at the membership meeting held by our partners in the NLA, which gave the membership the opportunity to learn about projects and initiatives put forth by the organization. Alexander was on hand to speak about the NLA's successes since early 2020, which included livestream educational events, legislative victories, the new health insurance program, and PPP/CERTS information. David Harrison from EVINS Communications detailed the association's PR initiatives, while Board Members Jason Kaplan of The Driver Provider and Rick Versace of A1A Airport & Limousine announced the relaunch of the NLA Rides program.

However, the positive vibes extended way past our sessions and conference rooms; there was a visible climate of commerce on our show floor as operators were actively buying vehicles, technology, and services as they got a taste of the latest products from the more than 60 vendors who were present. Kicking off Monday with a champagne toast courtesy of Ford-Lincoln, our show floor was hustling and bustling for three days. It was clear that being on an active convention floor for the first time in a year and a half sparked the urge to shake hands and close deals. Whether it was operators looking to replenish their fleet at the booths of OEM exhibitors Cadillac, Volvo, BMW, and, of course, Ford-Lincoln or attendees looking to get some more education at our Fast Lane sessions, the show floor was on fire.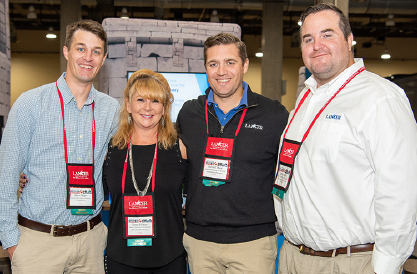 Sunday's show floor action was punctuated by a surprise appearance by a true Gas Monkey. That's right, Discovery Channel's very own Richard Rawlings, star of the Fast N' Loud television series and owner of Gas Monkey Garage, made an unannounced visit to our convention. While checking out the wares (and chairs) on display at the Premier Products booth, Rawlings took the time to chat and take photos with fans.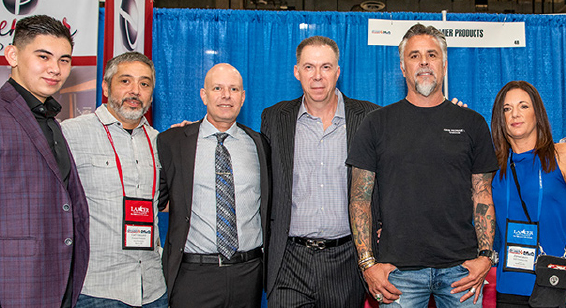 And of course, our nighttime networking events kept the energy high long after the show floor closed. This year, we looked within our industry to supply the entertainment, and man, are we surrounded by some hidden talent! Our Sunday night opening party (sponsored by Chosen Payments) featured live rock and roll and country, courtesy of Sound Judgment, a band that features none other than regulatory guru Matt Daus of Windels Marx on lead guitar. Party-goers were invited to show off their talents and join the band, and a few people took to the stage to show off their six-string skills and killer pipes.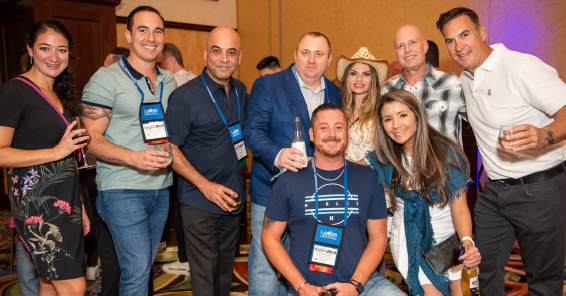 Then on Monday, we turned the hall into Club CD/NLA, with dance beats provided by DJ Claude (aka Claude Cristea of Williamsburg Chauffeur Service)—with thanks to AJL International, ECS Transportation Group, and Premier Transportation of Dallas for sponsoring. The pulsating lights and deep beats enticed revelers to pack the dance floor while others enjoyed the snacks and networking. The feeling at both parties was not unlike a high school reunion, where old friends got the chance to reconnect, unwind, and kick loose a bit.

Based on the post-show feedback we've received—not to mention reactions seen on social media—the momentum is continuing to build for the CD/NLA Vegas Show this March 27-30 at the Paris Las Vegas Hotel & Casino. It's evident that our industry is more than ready to return to normal, and we can't wait to share this event with the global transportation community.

"I've always been pleased with the events Chauffeur Driven has provided, and this show exceeded expectations given the uncertain climate," said Michael Basso of Leros Transportation Group. Stay tuned for more details about the show in Vegas this March via our e-news, magazine, and by visiting cdnlavegas.com. [CD1121]
Click here
to view all the 2021 CD/NLA Show Texas photos.