You asked for it and we listened. In this column, we ask operators of all sizes and from all walks of the industry a question about their business and report their answers so you can assess how your own company compares to your peers. If you would like to participate, please email Rob Smentek at rob@chauffeurdriven.com for next issue's question.
TOPIC:

What type of vehicle(s) are you looking to add to your fleet in 2022? Are you buying traditional sedans and SUVs, or are you opting for larger vehicles like vans or even motorcoaches? 
---
The current conditions for evaluating and making fleet purchase decisions are probably the most difficult in my 15 years in this industry. The almost total lack of inventory and long lead times from order to delivery for new vehicles dictates purchase commitments many months ahead. Pricing for used vehicles of all types is completely out of control. Forecasting is full of risk with the current economy and uncertainties surrounding the pandemic recovery. Retail demand remains very high, especially from the backlog of postponed weddings, but the increased levels of wedding business is not sustainable long term unless significant gains in market share have been obtained. We anticipate that increased corporate travel and meetings starting in Q2 will dictate adding sedans, SUVs, and vans from whatever sources we can find at dealerships and the used vehicle marketplace. Until increased stability returns to the overall economy, and inflation is under control, we will take a very conservative approach to adding larger vehicles to our fleet, relying on affiliate partners for help during peak periods.
Randy Allen, Partner/CTO
James Limousine in Richmond, Va.
---
Moving into 2022 is quite exciting for us as we try to navigate COVID, mitigate risk, and expand our overall business. Adding vehicles is the first step. We are looking into adding a few more SUVs (Suburbans, Escalades, etc.), and crossover SUVs to operate as a sedan/SUV. We definitely have more SUVs than sedans, and believe them to be a much better option to use for our clients, whether it's a sedan run or a regular booked SUV ride. The biggest challenge we all will be facing when it comes to increasing our fleets is—when will we get the vehicles? Hopefully sooner than later.
Anthony Asaro, Affiliate Manager
Desert Rose Worldwide Transportation in Phoenix, Ariz
---
After a year of uncertainty, the only thing we are thinking of doing is upgrading an older SUV with either a new Ford Expedition MAX or Lincoln Navigator, assuming we can locate one. Also, if we can track down one, we would like to procure and add a Ford Transit shuttle to accommodate the increased volume of group airport transfers we are experiencing.
Kirk Bagger, Corporate Travel Manager/CEO
Captains Car Service in Parma, Ohio
---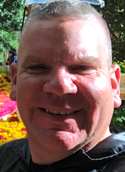 I'm optimistic that 2022 is going to be a good year for our industry. With that in mind, we just added a new limo coach and executive shuttle to our fleet. In our market, we are always looking to upgrade our fleet. Of course, we don't know what the future will bring, but we will be looking to add some new sedans and SUVs with the return of corporate travel this year.
Bryan Beale, General Manager
A&A Limousine Service in Northampton, Pa.
---
We will be adding electric Ford Transits to our fleet this year, in conjunction to ICE-powered Ford Transits and motorcoaches. We are forecasting a big year in 2022.
Maurice Brewster, CEO
Mosaic Global Transportation in San Jose, Calif.
---
As I am not in a major market, I will be planning conservatively since we don't know when the next variant will hit or how bad inflation will get. I am only replacing my current vehicles with newer preowned models of Cadillacs (sedan/SUV), and a Volvo S90 sedan. When I feel comfortable that expansion CAN happen, I will be looking to add a couple Sprinters (Exec Shuttle/ Limo) and newer stretch limos. Even though Florida is wide open for business, we still have quite a bit of uncertainty!
Thomas Halsnik, Owner
Walsh Chauffeured Transportation in Tampa, Fla.
---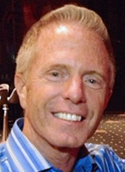 We are adding many vehicles in rapid rebuilding mode. SUVs seem to be the dominant vehicle for the industry, but we see and still have a strong demand for sedans. Most of those sedan reservations really want a sedan versus the SUV "comp upgrade." While many are adding crossover vehicles, we do not see that as the preferred option for our clients. We believe in the distinct difference between a sedan and an SUV. Therefore, we've stocked up on Lincoln Continentals, three Mercedes S-Class sedans, and continue to look at other sedan options. Our fleet mix will continue to be sedans, premium sedans, SUVs, premium SUVs, Sprinters, and minibuses.
Chris Hundley, CEO
Limousine Connection in Los Angeles, Calif.
---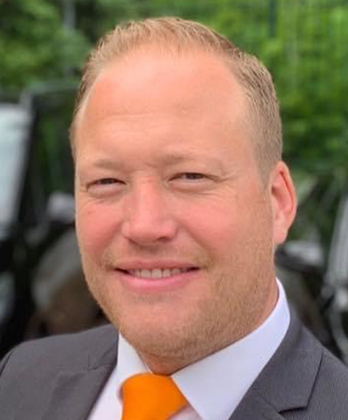 Starting in 2025, only non-emission vehicles will be allowed in Amsterdam, but I believe you can't wait that long anymore when you operate primarily in the corporate sector like we do. During the pandemic, corporations used that time to adjust their strategy regarding the environment. Like many others, we had to decimate our fleet, which now gives us the opportunity to quickly scale up once demand increases. We investigated adding EV vehicles pre-COVID, but we were never really satisfied with the range and quality of the vehicles, but there have been some good developments over the last few years. Luckily, Mercedes has designed vehicles that meet our standards, so we are looking to add the Mercedes EQE, EQS, and EQV to our fleet.
Dennis Jansen, Managing Director
Dutch Business Limousine in The Netherlands
---
This year we are adding two sedans (Mercedes S-Class) to our fleet. We believe that the upper-class market is the one we are supposed to focus on in the upcoming years. We're consciously shifting away from using standard sedans and are not planning on adding a bus or coach to our lineup anytime soon.
Katharina Monsberger, Managing Director
RSL-Premium in Vienna, Switzerland
---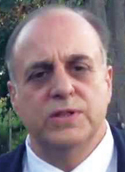 Unfortunately, we are not considering any new vehicles in 2022, but if we were, we would be in the market for an EV. We already own a Tesla, which we'd like to eventually replace with a Tesla Model X six-seater or a Cybertruck (when available). However, this is a total radical proposition to compete with platforms as Uber and others.
Juan Oehninger, Owner
Lujo Leasing in Santiago, Chile
---
We are focused on growing our SUV numbers in our fleet, and having a good balance may mean having more SUVs than sedans. Vans and buses will last you a long time if you take care of them with preventative maintenance, so we've been purchasing wisely. Right now, we are motivated to buy a motorcoach, but this goes hand in hand with needing the space to manage them.
Gus Ortis, President
Executive Transportation in Minneapolis, Minn.
---
We are looking to add mostly SUVs to our fleet. Actually, we ordered a number of vehicles in December 2021 and we will not see them until later this year (which will be MY23). Since our buses and other fleet did not gain that many miles during the shutdown, we will be fine with our existing inventory for a couple more years.
Jess Sandhu, Director of Operations
A&A Limousine & Bus Service in Kenmore, Wash.
---
COVID put a major halt on our fleet changes. Now that everything is another year older, I need to make SUV updates because I like newer equipment and I want to move back to Ford/Lincoln SUVs. I believe the Expedition MAX is the best vehicle for the money, although I prefer the Navigator and have had a lot of success (and very few problems) with them over the years. I do still love sedans. Being in Wichita, Kansas, we cover a large area where sedans are more than enough, and SUVs are often overkill.
Quentin Shackelford, Owner
AllClassLimo.com in Wichita, Kansas
---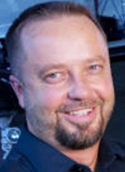 I believe sourcing new vehicles is going to be the next big challenge for our industry. We haven't added any new metal in two years. We reached out to a manufacturer in March 2021 to see what our options were, and a timeframe on delivery of a new limousine, which we were told would be June. I signed a purchase agreement the first week of April 2021 and as of January 2022 I'm still waiting on the delivery of a vehicle I needed—and expected—seven months ago. The builder has valid reasons for the delay, mostly in the form of a shortage of workers. The problem isn't just with companies building modified vehicles; I also have been looking to purchase new sedans. While checking a dealer's website a few months ago, it showed they had no new equipment available. I checked again today and saw that they do list some SUVs, but no longer even have options for Chrysler, which has been the staple of our sedan fleet for the last 11 years. We had two Transit vans go down for repairs and sourcing a new engine was looking to be around five months, so I reached out to a dealer who said his best estimate for a Transit van was June 2022. Our industry continues to face challenges as the cost of those vehicles that are available have jumped considerably in price.
Brian Sheely, President
Epic Limo in Valparaiso, Indiana
---
For 2022, I don't foresee any adds at the moment. If I do add anything, it will be a Ford Transit. In 2021, I added SUVs and motorcoaches so you could say I did my 2022 upgrades in 2021.
Scott Woodruff, Owner
Majestic Limo & Coach in Des Moines, Iowa
---
We've loved hearing your answers to our benchmarking questions—but we always welcome suggestions for future topics, too!
Send an email to rob@chauffeurdriven.com you just might see your query answered in our next e-News.
[01.31.22]