What do you get when you blend industry networking, immersive education, local flavor, and a ton of sunshine? The CD Executive Retreat, of course! This June 12-14, we head to Miami Beach and the Loews Hotel—host of our 2015 show—for our version of a working vacation where we promise equal parts education, networking, recharging, and loads of fun. You'll be right in the heart of South Beach and just steps from the Atlantic for an unforgettable event.

It's been a minute (2019 in Austin, to be exact) since our last retreat, but we're thrilled to be able to deliver all the focused education and networking that you desire while infusing our activities, including all the food and drinks you'll ever need, with our host city's local flair. You might just forget that you're on a business trip, but don't worry, we've left some time for kicking back and lounging by the pool or ocean, because your clients shouldn't be the only ones to enjoy a little bleisure.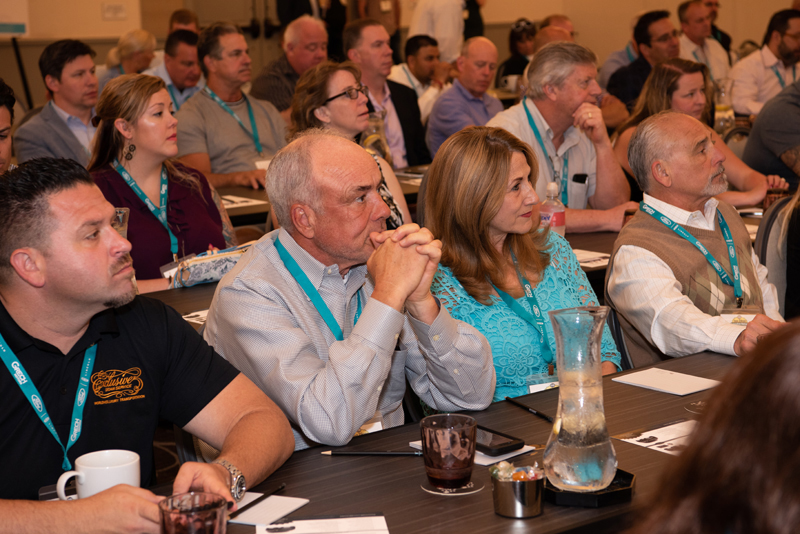 Special thanks to all our sponsors—including Platinum sponsors Lancer Insurance and Dolphin Transportation Specialists—for supporting this highly anticipated comeback event. Other sponsors include Gold: Century Business Solutions, Complete Fleet, Curtis Gabriel, Driving Transactions, Find Staff, MCI, Mundi Worldwide, PAX Training, and VIP Global; and Affiliate: ANB Trans, Buffalo Limousine, Ecko Transportation, Elite Coach, Gateway Global, LEADER Kansas City, Motev, North Point Global Transportation Services, Premier Transportation, Signature New Orleans, U.S. Sedan Service, and World Class Chauffeur Service.

Concentrated Education: Competition and Growth
This year, we've made coopetition (competition and cooperation) as important as learning new ideas and developing new talents, so don't expect boring lectures. The retreat is highly interactive and may even push you out of your comfort zone—but it's all in the spirit of building better, stronger, and more compassionate leaders. We also have a mix of industry and non-industry experts speaking at the event, so you'll get a broad perspective as well as a ton of motivation from a variety of professionals.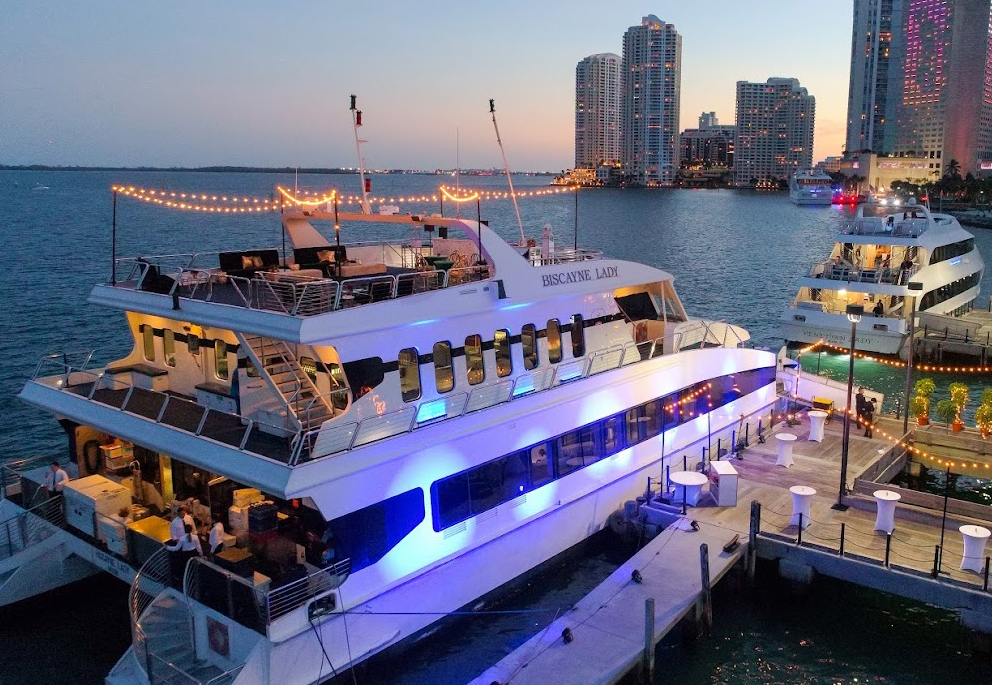 Monday morning starts with coffee and a delicious breakfast before our Kick-Off Session With Bob Barba of United Airlines. Air travel globally faced many of the same issues as our industry when the pandemic hit, and the airline had to seek new paths to profitability and safety for their team and clients alike, while also dealing with a lattice of federal and international regulations and requirements. Now that the travel sector is experiencing a healthy surge, Barba will inspire you as he shares his renewed optimism for what lies ahead for global and domestic travel.

After lunch we get down to business—and amp up the competition—with our Interactive Roundtables. It's all about the team dynamic and how well members can collaborate, draw on experience, and creatively solve the issues that we present. Challenges could include losing a key employee, increasing rates, affiliate issues, and determining if an account is profitable, so we'll expect nothing less than your A game. Remember, it's supposed to be friendly—but the competition is real.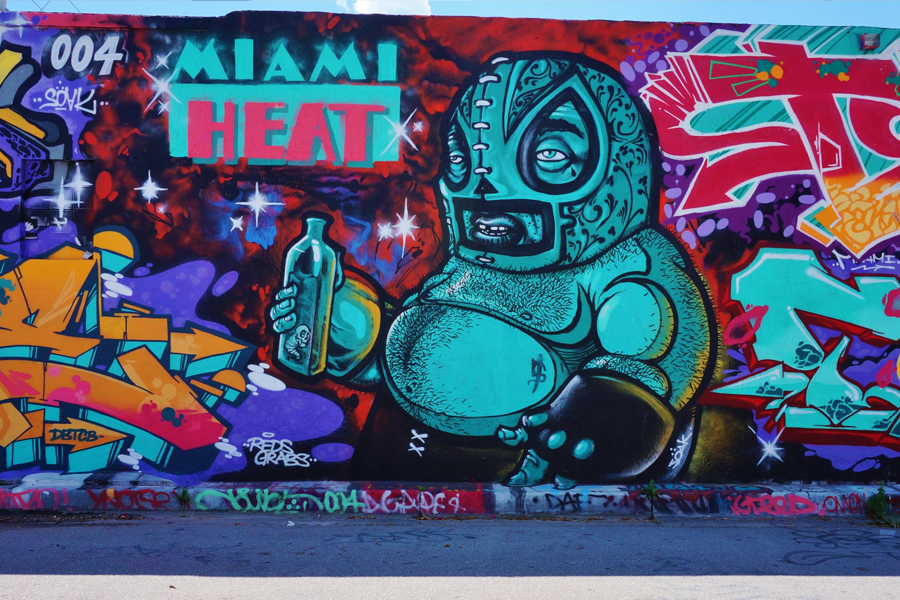 You'll want to fuel up during our Tuesday morning breakfast because we have a phenomenal day ahead planned. First, Corporate Consultant and Executive Coach Barbara Burgess will lead a dynamic workshop called Do It Your Way: Phase Your Business in a Way That Works for You. If you feel like your career has been a series of putting out ongoing fires rather than envisioning—and actually living—a business and lifestyle that brings you more joy than monotony, this session will have you thinking about how you can better spend your energy and pondering the "what could be."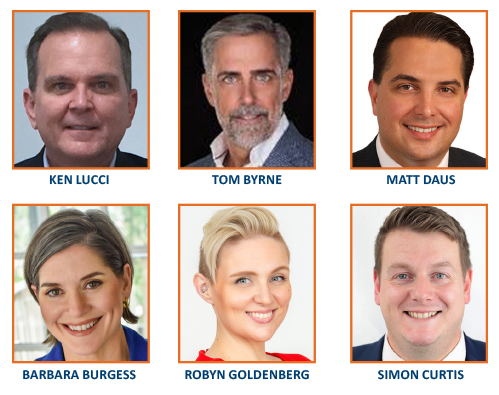 Next, we delve into the legal, financial, and tax obligations of M&A with Mergers, Acquisitions, and Preparing for BIG Opportunities. Experienced M&A professionals Ken Lucci of Driving Transactions, Matt Daus of Windels Marx, and Tom Byrne of Kaptyn will walk you through financial and operational exercises and valuation techniques to prepare your company to explore buying, selling, or merging. They'll also share their secrets of the "dance" between buyers and sellers as well as common pitfalls for both to avoid.

The job of attracting and hiring quality employees is a never-ending mission for business owners, and the pandemic certainly highlighted the need for improving the process to meet the current demands. In our session Adapting Your Company Culture & Recruiting Practices to Find Top Talent, Robyn Goldenberg of Strategy Leaders and Simon Curtis of Curtis Gabriel will look at lessons from the trucking industry, explain how to use marketing data to attract new employees, and discuss how an operation can adjust branding and external messaging to show a company culture that employees want to work for.

Networking and Team Building: Where Your Peers Become Friends
One of the key points that makes our retreats different from our annual shows is the limited size of the group; hosting up to 200 operators means that you'll have more one-on-one time with your colleagues and form genuine relationships that often last far beyond the retreat. We design events so that we move and break bread as a group, but also learn to rely on each other in our competitive educational events. And because the retreat is open to operators of all sizes and years in business, the cross-section of shared knowledge is unmatched.

Our retreat is about as all-inclusive as it gets when it comes to meals and drinks. From our Opening Dinner & Party to our daily breakfasts and lunches to our private cruise aboard the Biscayne Lady Yacht, we've got you covered.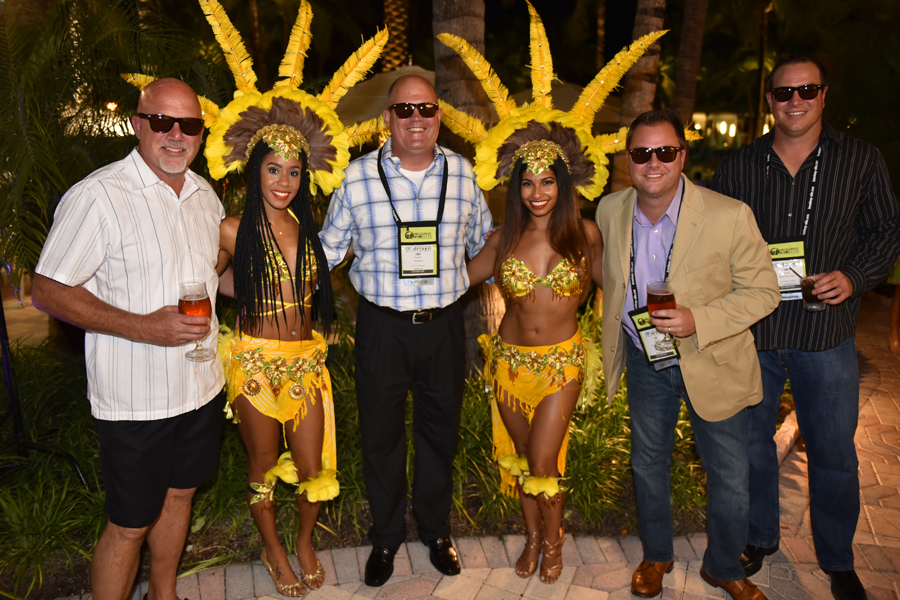 On Sunday, we transform the Loews into the Cuban capital complete with delicious Caribbean-inspired cuisine, spirited Latin beats, captivating dancers, cocktails (open bar), and maybe even a stogie in the company of your industry peers. The following night we head to the crystal waters of Biscayne Bay during our private yacht dinner cruise. After a luscious dinner, linger on one of three decks for unforgettable views of the Miami skyline while sipping on drinks (did we mention open bar?) under the moonlight. We'll have music, warm breezes, and, of course, the company of industry friends. If you're not ready to call it a night, join our optional After-Hours Bar Hop on Sunday and Tuesday where our attendees congregate at suggested hot spots close by the Loews.

Recharge and De-Stress
While we definitely aim to open your mind and up your game, we're not savages! We know that even the hardest-working entrepreneurs need some downtime, so we've built in opportunities to soak in the sun by the pool, explore the local area, or just kick back with some of your new friends.

For those looking to take in a bit of local culture, we've arranged for a Monday afternoon tour of Wynwood Walls, a mostly outdoor collective of fascinating and thought-provoking murals from dozens of the world's most acclaimed graffiti artists. But this isn't your typical art museum: Wynwood Walls is all about the selfie, so snap away and be sure to post to your social. This is a unique experience not to be missed.

We're literally weeks away, so make sure you register ASAP if you want to secure your spot as the retreat is limited to no more than 200 operators. We've also negotiated an incredible room rate at the Loews of $289 per night—which is nearly half-price for this stellar property. You can visit the Loews online by clicking here. Visit cdexecutiveretreat.com for more information.   [CD0522]