After three years, the Chauffeur Driven Executive Retreat returned triumphantly with an amazing event in luxurious Miami Beach on June 12-14. From experienced never-miss-an-event attendees to new, fresh faces, the industry's best and brightest were on hand at the Loews Miami Beach and eager to learn and network with their peers and potential new business partners. Special thanks to our Platinum Sponsors Lancer Insurance and Dolphin Transportation Specialists for their part in making our return to Miami an unforgettable event.
From our opening night dinner party on Sunday evening to the last session on Tuesday afternoon, it was evident that our attendees were engaged and excited to be part of the retreat. We got things cooking with a dinner reception and open bar under the stars in the Loews beachfront (and poolside!) Americana Lawn. While a live band supplied Latin rhythms, Cuban-inspired cuisine was served to our guests, who were clearly enthusiastic about being among their industry friends once again.
"We had a great time. Thank you for all your work to make this event a success," says Maria Garza of Diamond Limousine & Sedan.
That energy continued into the classroom on Monday morning as we kicked off our educational programming with a pair of sessions from experts both in and out of the industry. First was United Next—How the Airline and Travel Industries Are Changing Post-COVID from Bob Barba from United Airlines. The veteran United sales professional shared his insight on the current face of global travel as well as where things are headed. Then Robyn Goldenberg of Strategy Leaders was joined by Simon Curtis of Curtis Gabriel for a presentation designed to help operators cope with the challenges of finding and keeping qualified staff. In Adapting Your Company Culture & Recruiting Practices to Find Top Talent, the pair looked at ways you can change the culture of your company to attract long-term employees, and provided tips on marketing your company to new prospective recruits.
"Great CD Retreat in Miami. Thank you to Chris Weiss, Jessica Pavlow, and the entire CD Team for putting on a wonderful retreat! It was great to spend time with friends and affiliates of the industry. Enjoyed the beach, the pool, and did some work too!" says Nancy Vargas of DH2 Transportation.
Some much-needed pool and beach time was built into our schedule, but for those looking to see a bit of Miami's artistic side, we offered a shuttle trip to the famed Wynwood Walls Urban Graffiti Art Museum. This outdoor gallery provided a glimpse of street art from some of the most acclaimed international artists working in the medium.
Miami's beautiful Biscayne Bay was the locale of our Monday night dinner reception, as our attendees cruised the open water aboard the Venetian Lady yacht. From a beautiful sunset to the opulent architecture of the waterfront homes, the boat tour provided a bit of the unforgettable vistas that make Miami so unique.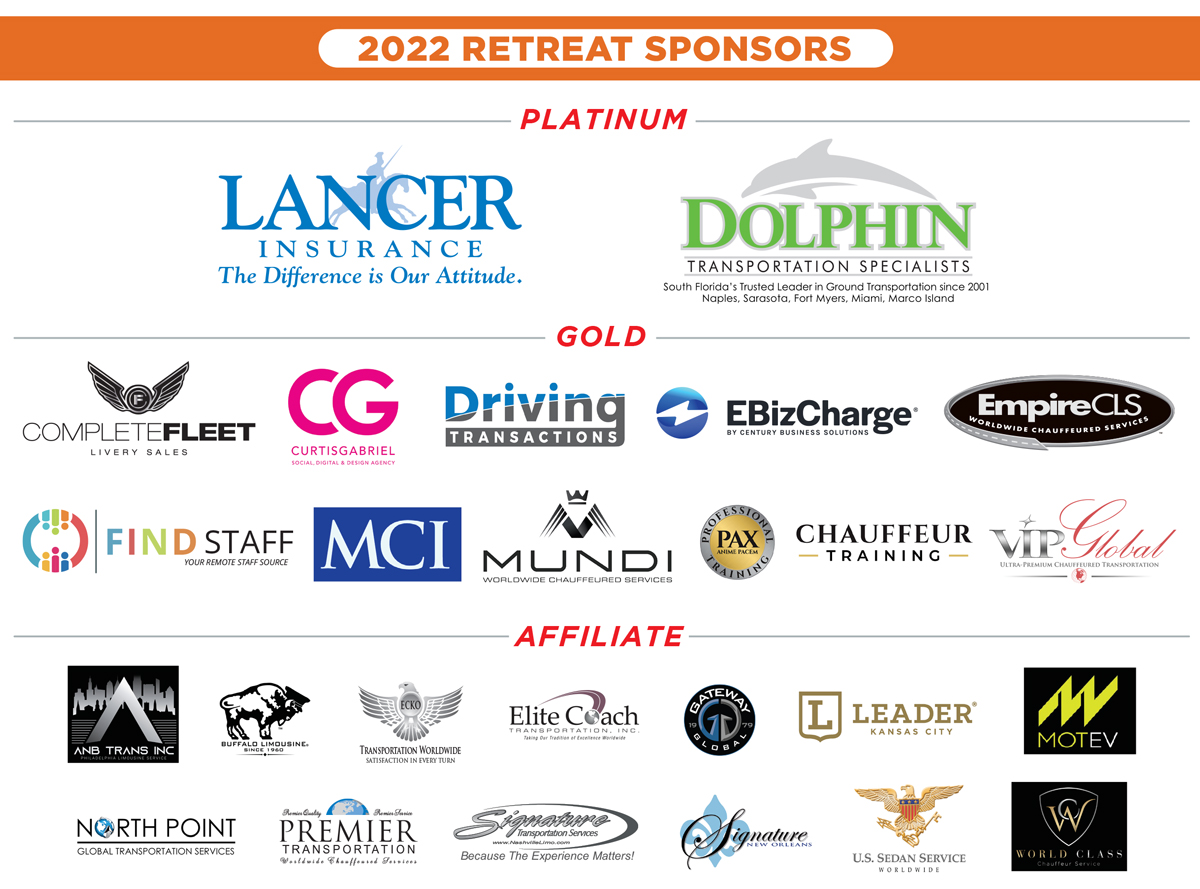 "Another great event … You guys rock," says Fernando Carlison of Mundi Limousine.
The education continued on Tuesday with a pair of superstar-heavy sessions. One of the standouts from the 2020 CD/NLA Virtual event was executive coach Barbara Burgess. We were so impressed by her outlook that we invited her to present at the Retreat. Do It Your Way: Phase Your Business in a Way That Works for You was a highly interactive seminar that challenged operators to chart (and share) a new course for an ideal business plan and lifestyle. Next was our M&A super session—Mergers, Acquisitions and Preparing for BIG Opportunities—featuring three powerhouse panelists: Ken Lucci of Driving Transactions, Matt Daus of Windels Marx, and Tom Byrne of Kaptyn. Highly detailed and instantly informative, this session offered an easy-to-understand look at the complex ins and outs of the M&A process, from valuing your business to the legal details that can kill a deal.
Our show came to a close on Tuesday afternoon with our Interactive Roundtable Classroom Competition. Teams of operators collaborated to problem-solve a set of everyday business challenges and then present their solutions to the room. There's no doubt that the groups definitely brought their A game, as the presentations were engaging and fun.
"Such an amazing visit to Miami with awesome industry folks. Thanks to Jessica Pavlow and Chris Weiss for awesome content and events," says Dave Uziel of Urban Worldwide.
We'll have a full retreat recap—including tons of photos!—in the July issue of the magazine, so stay tuned. In the meantime, start planning ahead for the fall as our show will return to the Gaylord National Resort & Convention Center just outside of Washington, D.C. on November 13-16.
"Another fantastic job. I can't wait for Washington in the fall," says Kevin Mullane of Silver Oak Transportation.
To view all the Retreat photos click here.
[06.16.22]