BY JAMES BLAIN
It has been proven, time and time again, that a strong onboarding process is crucial to a new hire's success and retention. In fact, according to one study, nearly 50 percent of employees who left their jobs in the first year did it within their first 90 days. That's why it is so important to get employee buy-in and set your new hires up for success during your onboarding process. Furthermore, having an effective plan will improve consistency of safety and services and create a positive company culture throughout your organization.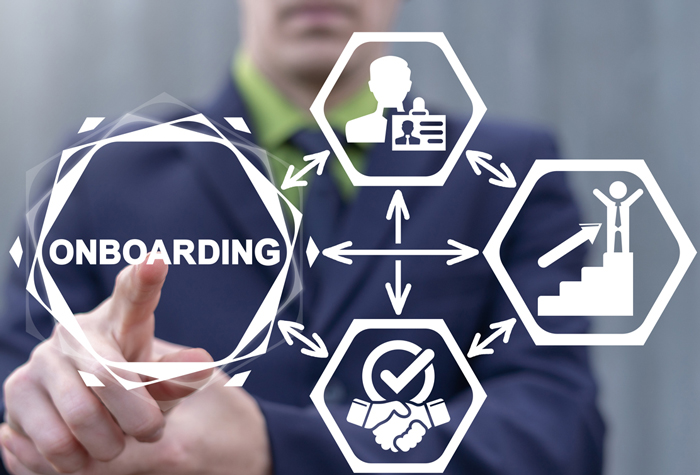 The best procedures are only as good as the documentation that ensures proper implementation. This is where your onboarding plan comes into play. Think of it as your roadmap: You should be able to hand it to anyone at your company and have them successfully onboard a new hire.

❱ Outlining Your Plan
It is recommended that you keep your plan to a high-level checklist as too much information in a single document can make it hard to read and increases the chance of an item or step being missed. If there is a particular item that requires more detail or has a related document or form, then you should keep that as a separate document attached to your onboarding plan.

This can be accomplished in two ways:
Day-based is typically best used when you have larger training classes. This onboarding plan has each item or area that must be covered assigned to a day, which provides a clear and concise schedule of how long training will take and sets out exactly what must be covered each day. Although this type of plan can be great for establishing a deadline and ensuring classes are a fixed length, they typically don't have as much flexibility in terms of adjusting the amount of time spent on each topic.

Item-based plans are generally best for companies that have smaller training classes or one-on-one training. The lack of a rigid timeline allows for more time on topics that are harder to grasp and less on simple ones. This is because you are organizing the steps of your onboarding process into a list, but you are not tying it directly to a timeframe.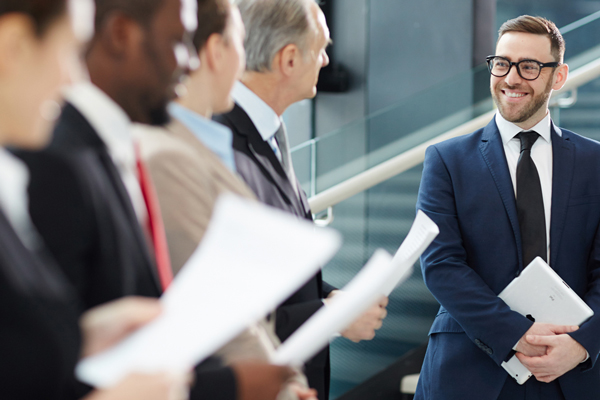 ❱ What Goes Into an Effective Onboarding Process
There are a variety of tasks and activities that play a role in getting a new hire up to speed quickly and smoothly that should be addressed. Your plan should include the following core elements:

HR Introduction: When this takes place will change based on your specific company's onboarding, but typically this is at the top of the list on a new hire's first day. Although there will undoubtedly be paperwork and other HR housekeeping to cover, that shouldn't be the focus of the HR introduction. This is an opportunity to share with new hires the resources they will have access to at work. Rather than dictating policies to them, you should be explaining why they matter, and ultimately how they benefit employees and the company. The goal is to make them feel comfortable and that the door is always open. If you don't have a dedicated HR administrator, this can be accomplished with a manager or even the owner.

Orientation: This is probably the most important part of your onboarding. It is your opportunity to welcome your new hire into your company and culture. If done properly, it can be the moment that they start to truly think of themselves as a part of your team. This is also when you should be sharing your company's mission, vision, and values statement. Your goal is to get your employees to see the grander vision of the company and the role they will be playing in making it a reality. It is a time to get them excited about their position and where they are working.

As part of your orientation, you should also tour the new hire through your facilities, show them your fleet, and introduce them to your team. You want to paint the larger picture of your company as vividly as possible. How is what they are seeing going to grow and change as a result of the work they are doing? What is their role in making that growth happen? The buy-in and excitement you build now will be carried through to when they start training and even onto the work they do in their final role. 

Training: There is a common misconception that when someone is hired they immediately begin "training," but it is just one component of successfully onboarding a long-term employee. It is also important to understand the need to break out the areas of what you will cover into key components. For example, if one of your steps is to have new chauffeurs complete safety and customer service training, you might document that as "Assign PAX Training Safety and Customer Service Courses." In contrast, if another part of your training is to physically take a driver to each airport you service and show them procedures and locations, you would document that as "Take new hire to airport to review procedures and locations." Alternatively, you can remove the reference to the checklist and instead below the item bullet out all the airports they will visit, procedures they will learn, and relevant locations that will be covered. Remember, you should be able to hand this plan to someone else with little to no explanation and they should be able to successfully onboard a new hire with it.

Check-ins & Ongoing Training: There has yet to be a Super Bowl-winning coach that after a victory said, "My players are the best they will ever be and at this point they don't need to work hard or practice to win it again next year!" However, employers are often guilty of that kind of "one and done" mindset. 

The problem with this kind of thinking is that it leaves them to fend for themselves. It also deprives them of the type of feedback they need to develop good habits and improve on their weaknesses. Just because a new hire has finished training and starts in their role doesn't mean that their onboarding is complete or that they have learned everything they need to do the job. As they start to acclimate to their new role, it is important to talk to them about what they are experiencing and how things are going. It's also a good opportunity to gauge how they are adjusting to their role and identify any areas where they may need additional support.

Most importantly, you need to ensure that on an on-going basis you are helping them grow and better themselves. You could do this by periodically doing one-to-one coaching, using a coaching program like PAX, or you coming up with your own plan. The important thing is that you make sure you have something in place to continually and consistently help them develop both professionally and personally.

Each company will onboard a bit differently and what is covered or included changes from company to company, but these cornerstones are fundamental and should be incorporated into your onboarding. They are the foundational elements that create effective long-term employees and shouldn't be skimped on or rushed.

❱ Issues to Avoid
When putting together your plan or working on any part of your onboarding process, there are three things you should watch out for that can derail your progress.

Outdated or Irrelevant Materials: When things change, such as after a pandemic, you need to update your onboarding plan and any supporting materials that are affected by the change. Letting your plan or materials become out of date is like having landmines in your onboarding process. This can lead to employees being told incorrect information or being trained to do things by the old procedures.

No Supporting Materials or a Lack of Detail: Although you want your plan to be high level, you need to make sure you have the details where they count. This might be a checklist for each major area or something as simple as listing which courses you assign during specific parts of your training, but detailed enough that you can give your plan and documents to someone who hasn't been involved in your onboarding to complete the process.

Making Sure the Right People Have Access: A roadmap doesn't do any good if you can't get to it or find it when you need it. The best thing to do with your onboarding materials is to make sure everyone involved with the process has access to it. You should also always have a backup copy of your documents. If you are using something like Google Drive, Dropbox, or OneDrive, this should be easy.

❱ Bringing It All Together
Although it may sound easy to create an onboarding plan, putting together a strong program for new hires takes time and thought, but it's well worth the effort. In fact, it is so important that when our team is creating or improving an onboarding process for one of our members, the onboarding plan is oftentimes the first thing we tackle. By taking the time to create a well-organized, effective onboarding plan, you ensure that your new hires are off to a good start and that they're well on their way to becoming productive, successful members of your team. You are also taking strides towards employees that are more consistently trained and confident about their new role. [CD0722]
---
James Blain is president of PAX Training. He can be reached at james@paxtraining.com.