We're mere weeks away from our first in-person CD/NLA Show since February 2020, and there's a ton more on this schedule than just getting together again with longtime friends and colleagues (although that's tops on our list, too). The halls of the Gaylord Texan—just outside of Dallas and about 10 minutes from DFW Airport—will be buzzing with first-class and up-to-the-minute education this October 10-13, as we all figure out what the transportation landscape will look like in the coming months and years. Thanks to all our sponsors, including Title Sponsor Ford-Lincoln Limousine & Livery Vehicles, for making this event possible.

There's a lot to be excited about! The changes in our industry have been innumerable since our last show, and our slate of education, sponsored by FASTTRAK Cloud Technologies, is designed to address the shifts faced by the industry in the post-pandemic world.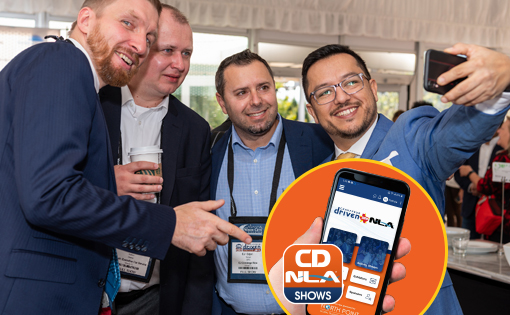 We've just released our official show app, once again sponsored by North Point Global Transportation Services, so you can dig in to our schedule and start planning your agenda. The app is your gateway to all of our show's exhibitors, attendees, speakers, events, floor plans, social media, and so much more—everything you need to have the best show experience possible. Search for CD NLA Shows 2021 in your app store and download the newest version today. It's easy, free, and we're adding new information every day!

Operators in our industry are resilient and have been finding new opportunities to keep their fleets moving and offices humming along. Among those opportunities is the resurgence of retail work in so many different forms—from weddings to nights out to creative twists that maybe you haven't thought about. If you're interested in hearing what your peers are doing, you'll definitely want to add Seizing Opportunities in the Retail Game (Monday, October 11 at 9:45 a.m.) to your schedule. This unique session will be presented in America's Got Talent-style with plenty of time for Q&A. Moderated by Ken Carter of Aadvanced Limousines, the slate of speakers include Charlie Grimm of BAC Transportation, Guri Rajput of Seattle Royal Town Car, Josh Roman of Heaven on Wheels, Nina Parson of Company Car & Limousine, and Derek Stafford of Elegant Image Limousines.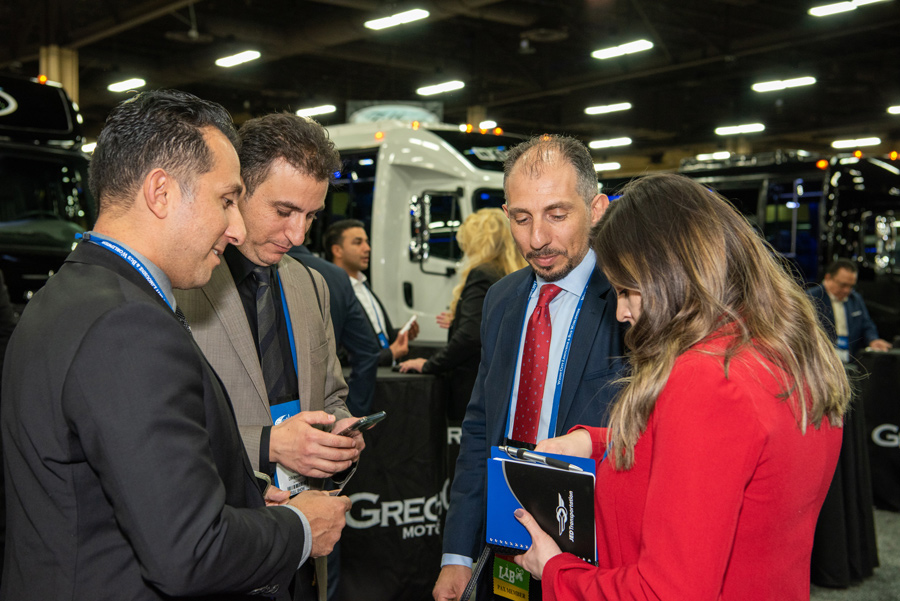 Those new or refreshed services are going to need some marketing, so whether you're a two-car operator or a 200-car business, leveraging your public relations power is beneficial. It is more important than ever before for operators to get out there with messaging that drives awareness and bookings. Executive Vice President David Harrison of EVINS Communications and Curtis Gabriel Founder Simon Curtis will provide tips, information, and advice on how operators can maximize their public relations, marketing, and social media efforts during their session Get Your Business Back in Gear With PR and Social Media (Monday, October 11 at 8:30 a.m.). This seminar is built around the NLA's recent On The Road Again campaign and will show you how to share a story with the media, create email and social media content, and get started in online advertising. Social media is always changing, so this session has something for every operator.

If you're having trouble finding quality staff like most small businesses right now, this one's for you. James Blain of PAX Training will offer a new way to look at recruitment with Finding & Hiring Chauffeurs in Challenging Times (Sunday, October 10 at 11:30 a.m.). Let's be honest: There are a number of reasons why employees are being picky right now, but the good news is, with a handful of tweaks, you can attract the right candidates to your job openings and fill your team with dedicated and loyal people. Blain will do a deep dive into the psychology behind hiring (yep, there is a science to it), and how the best and most successful companies in any field find long-term talent. This is a can't-miss session.

Speaking of attracting talent, have you considered how you're perceived by prospective and current employees? Are you too busy "managing" that you aren't cultivating a crew of leaders? Having trouble letting others take on critical responsibilities? Joey Allen of The LMC Groups will host Micromanagement Is Not Management (Sunday, October 10 at 2:30 p.m.) and help you to identify the key people to delegate important tasks to, which will lead to great efficiency and a healthier company overall. You'll learn how to inspire your team to be leaders, challenge everyone to do what they do best, and build an environment with greater job satisfaction. Worried that you're stuck in a micromanagement rut yourself? This seminar can help with that, too.

As your cars get back on the road and business has returned, it's time to determine whether your house is in order—financially speaking, that is. Cash may be flowing again, but if you plan on sticking around for the long haul, your credit needs to be in tip-top shape. Eric Coolbaugh of Advantage Remarketing Solutions, Tony Pederson of Premier Financing, and moderator Jason Sharenow of Broadway Elite Worldwide offer Rebuilding Your Credit & A Look at Post-Pandemic Financing (Wednesday, October 13 at 9:00 a.m.), which will provide valuable tactics on building and rebuilding one of your most important numbers. They give you solid-gold tips on how to gain the confidence of lenders and what you need to consider as you navigate through the new realities of the finance world.

If technology is piquing your interest, add Cyber Security (Wednesday, October 13 at 10:15 a.m.) and Yield Management: How to Do More With Less (Tuesday, October 12 at 10:00 a.m.) to your agenda. It seems like cyber-crimes and their impact on businesses of all sizes have been in the news with more and more alarming frequency. This seminar, presented by Derek Maxwell of Aurora Payments, will help you discover and patch any holes that leave your company vulnerable to thieves. Protect your valuable data—your customers are counting on you! The Yield Management session, moderated by Bill Faeth of Limo University, will explore how our industry can capitalize on variable pricing structures just like other hospitality industries based on supply and demand. And don't forget to check out Faeth's Limo U sessions on the schedule, including at his booth on the show floor!

Consolidation has been a leading industry trend in the past few years, and it's only heating up. Andi Gray of Strategy Leaders and Tim Rose of Dolphin Transportation Specialists, along with moderator and Show Education Committee Co-chair Jason Sharenow, will tackle this topic during The Game Has Changed: Mergers & Acquisitions in a Post-Pandemic World (Sunday, October 10 at 1:00 p.m.), a timely and frank discussion of M&A geared toward all operators. Our panelists will discuss the reasoning behind buying or selling a company in the current market, along with the pros and cons. More importantly, these experts will look closely at M&A in a COVID-changed economy with an emphasis on the numbers (i.e., business valuation before and after the virus) and the role grants and loans play. Buying or selling, this session should be on your list.

Of course, our schedule would be incomplete without addressing how the business climate has changed in the past 18 months. But before you run away screaming at the mention of the "C" word, this seminar, Lessons Learned From the Pandemic (Tuesday, October 12 at 8:30 a.m.), is all about the positive progress we made, the ideas we tried, the processes we dug into and reshaped, and the benefits that the slowdown gave us all. Our engaging roundtable of speakers, including Matthew Johnston of AJL International, Tracy Raimer of Windy City Limousine & Bus, and Douglas Schwartz of Executive Ground Transportation, will share what tested their resolve and strengthened their companies. This is an interactive session, so you'll get a chance to offer your ideas.

Special thanks to our Title Sponsor Ford Lincoln Limousine & Livery, along with AJL International, BMW, Buffalo Limousine, Chosen Payments, ECS Transportation Group, Lancer Insurance, Premier Transportation of Dallas, Premier Transportation Worldwide, and all of our kickass affiliate and supporting sponsors.

This is just a partial sampling of the sessions we have slated for you this October 10-13 in Texas. If you haven't checked out our updated website, which has the full schedule, information about our Operator Mentoring Program (registration required) and Affiliate Central Forum (both sponsored by Volvo), and a roster of our exhibitors (including our most current floor plan), head to cdnlashow.com now for all the details. Of course, if you haven't registered or booked your room yet, giddy on up to our website so you don't miss out on the industry's biggest in-person event of the year. See you in October!   [CD0921]