Got plans this November? Football, the midterm elections, and Turkey Day aren't the only things we're anticipating this fall as we inch closer to the industry event of the season, the CD/NLA Show, scheduled for November 13-16. This time around we're heading to the D.C. metro area—the Gaylord National, to be exact—for four days of unmatched education, nonstop networking, a packed show floor (with some surprises!), tons of food and drinks, and much more. Chauffeured transportation, corporate travel, and hospitality are still in a period of transition, so we'll arm you with the information and inspiration you need to position your business to thrive now and in the future. A special thanks to Title Sponsor Ford Pro and our growing list of sponsors for making this all possible.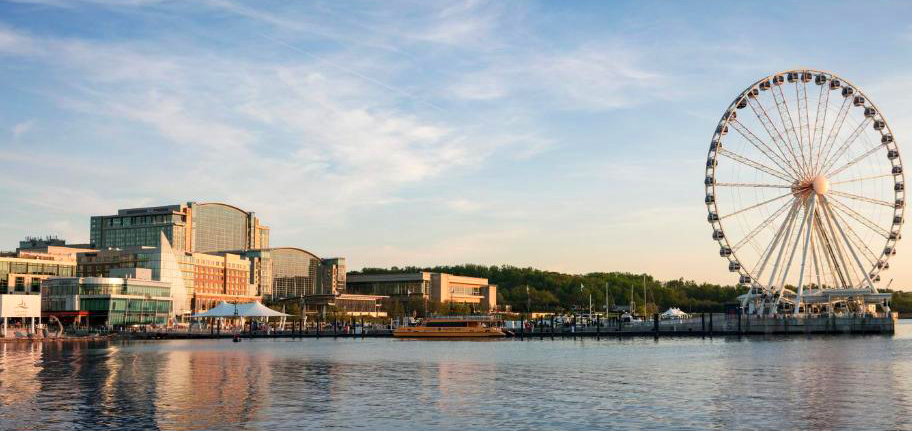 The Gaylord National is super convenient to get to no matter where you're coming from by plane, train, or car. Keeping with the CD/NLA tradition, everything on our schedule is under one roof so you waste less of your valuable time walking and more with your colleagues from around the world, industry vendors, expert speakers, and new friends and affiliates. We've tailored our events for operators of any size and stage of business, so all are invited to join us for our abundant educational sessions, to meet one on one with industry suppliers on our packed show floor, and to take advantage of unparalleled opportunities to expand your network and mind. In addition to our dedicated networking events, such as our Affiliate Central Global Partner Forum (find your next business partner); Women in the Industry (no one networks like our industry ladies); and evening parties (don't forget breakfasts and lunches!), we've also built in downtime so you can set those meetings on your own schedule.

Beyond the all-important networking, the bedrock of the show will always be our education. Our Show Education Committee has been whittling down the list of topics for months now for the most well-rounded and timely spate of professional development around. We have more than a dozen sessions and roundtables on the docket this November, not to mention traditional favorites like our Association Summit and State of the Industry. Attendees loved our highly interactive roundtables at our Vegas show this past March—especially the immediate feedback from what their industry colleagues are putting into practice—so we've amped up the game with daily sessions to get your blood pumping and primed for the rest of the day's lineup. On Monday, your peers will offer their advice for extending the life of their assets, Tuesday will explore tips and best practices for lowering your insurance premiums (with some help from the industry's insurance professionals), while Wednesday's topic will cover what technology and automation your peers are using to increase satisfaction and save time, money, and manpower. Share your thoughts and leave with dozens of good ideas that are all battle-tested and industry-approved.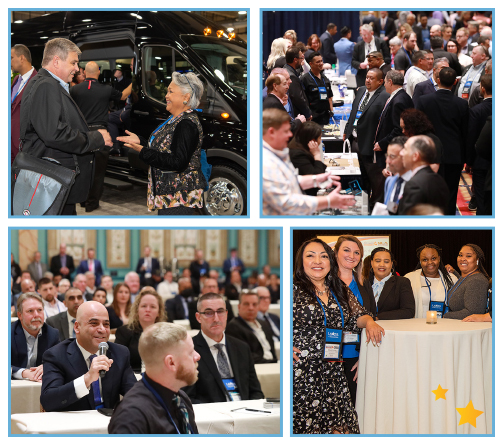 We've also assembled a rock-star roster of topics and expert speakers from the industry and business world for the rest of our educational program. We'll take a deep dive at your finances with Managing Finances With the Influx of Newfound Revenue as well as sales and marketing with Utilizing Your LinkedIn Account to Attract New Clientele, Creating and Controlling Your Networking Relationships, and Retail Sales: Marketing and Maximizing Your Smaller Metal. If shoring up your operations is in order, you won't want to miss Managing and Integrating Remote Workers, Welcome to the New World of Obtaining a CDL, and FMCSA Update: What to Expect for 2023. Looking for some leadership advice? Add Diversity, Equity, and Inclusion in the Workplace & Beyond and Adaptable Leadership: Training Managers How to Manage to your Calendar. If you're looking to acquire a competitor or even planning on retiring someday, you'll definitely want to attend Mergers, Acquisitions & Preparing for Big Opportunities: Take 2, where our speakers will tackle M&A from the financial, operational, and legal perspectives so you're well prepared and achieve the best possible outcome for all parties involved. Grab a cup of coffee, thanks to sponsor Buffalo Limousine, and get ready for some intensive education. It doesn't get better than that!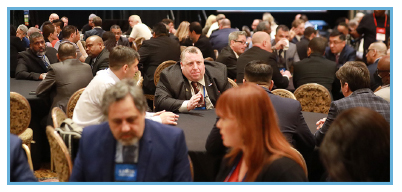 Our show floor is where you can find dozens of industry vendors, suppliers, OEMs, and technology for your company. Nowhere else will you have the chance to comparison shop, talk to company reps, and kick the tires before you buy—and there is plenty of metal to choose from, including leading van, bus, and motorcoach dealers and manufacturers, as well as the industry's major OEMs such as Ford and Cadillac. Stop by the Acton/SoCal Penske booth to check out the completely redesigned Wagoneer, a brand-new vehicle for our space. L.A. West Luxury Coaches is cooking up something new for the shuttle industry, and you're invited to check out their unveiling on Monday at 2:15 p.m. at the L.A. West booth! Additionally, chat with board members of your local and national associations—including the NLA Lounge on the show floor—and hear about the good works that your industry organizations are doing on your behalf. All are also welcomed to attend the NLA's Membership Meeting on Monday at 11:00 a.m. From insurance and technology to marketing and business services, the CD/NLA Show is the total package!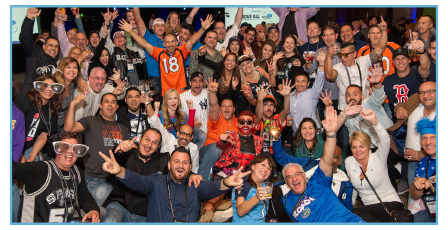 Of course, we've saved the best for last with our evening parties on Sunday and Monday. After a long day, it's time to change into your comfy duds and kick back with a few drinks and light bites as we unwind and gear up for another packed day. Sunday night, our Opening Night Party will be the perfect endcap to the first day brimming with education. Grab a cool keepsake photo with your friends in our attendee-fave photo booth, chill with some rockin' beats, and enjoy a cocktail. On Monday night, come show your team spirit and colors as we watch the Washington Commanders and Philadelphia Eagles battle it out on the big screens during our sizzling Monday Tailgate Party (fly Eagles, fly!). In true tailgate fashion, we'll have sinful stadium-style eats, cool brewskis (and other drinks), and tons of great company. Not into football? No problem! We have fun planned for you too with some fantastic music, games, and, of course, the return of the photo booth. Hang out with friends new and old, keep the drinks flowing, and relax the night away. Thanks to sponsors ANB Trans and U.S. Sedan Service Worldwide.



Did you know that we also have an official show app? Sponsored by North Point Global Transportation Services, this is where you can get access to the entire show schedule and information about our speakers, show floor exhibitors, floor plans, social media, and more right from your phone. You can also set up meetings with other attendees and vendors, and find collateral from our educational sessions (such as PowerPoints) to extend your knowledge when you return to the office. Search for CD NLA Shows in your app store—it's free, easy to use, and keeps you connected with all of the breaking news and updates to navigate the show.

This is just a sampling of what we have in store for you this ­November 13-16 in D.C. For a full list of our exhibitors, sponsors, and more details about our full schedule, head on over to cdnlashow.com for all the latest. That's also where you can register for the show, book your discounted stay at the Gaylord National, and select your preferred mentor if you plan on attending our Operator Mentoring Program. Looking for even more visibility where interested operators come right to you during our Affiliate Central Global Partner Forum on Tuesday on the show floor? Consider purchasing a table where you and your company reps can interact directly with potential business partners. Contact Jess Pavlow at 856.452.0323. First come, first served.

We're pumped and ready to head to our nation's capital this November—will you join us? Let's show D.C. what unity really looks like at the CD/NLA Show!   [CD1022]