Richard "Dick" Cripe, the former president of small and midsize bus manufacturer Turtle Top, passed away on March 10, 2023, after a battle with dementia. He was 88.

Cripe was raised in an entrepreneurial family in Indiana, which included a company patented for its innovative lightning rods. After college at Bluffton University—where he played basketball and founded a restaurant with his friends—a stint in the army, and working for the other Cripe family businesses, he was tapped by his Uncle Earnest in the '60s to run the new van company that he had just founded, which he called Turtle Top. It was a career that spanned nearly 50 years.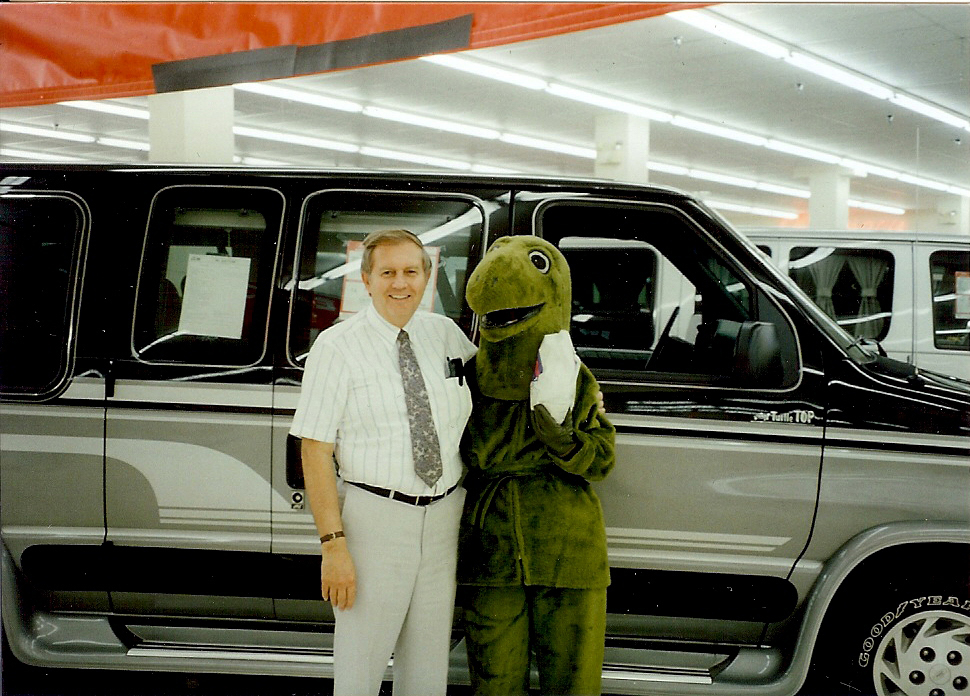 "He was very passionate about the company. When he was here—he had to travel a lot for business—he was out in the plant. He was a very loving guy, although he was a hard charger. If there was a problem, he made sure it got sorted out," says son-in-law and current Turtle Top President Phil Tom, adding that Cripe was a straight shooter and always honest, if not blunt, with his comments. This no-nonsense attitude, Tom says, earned him a solid reputation for integrity in the industry, as well as the respect of his peers, distributors, and employees.
"Even right before he died, he was still asking us, 'Did we get any orders this week?' He was very passionate about making sure we had enough work for our team. He just wanted everyone to be safe, happy, and taken care of." – Phil Tom, Turtle Top President
Cripe and his wife Carolyn (who passed in 2021) chose to stay in the Goshen area to start and raise a family, which included son Doug and daughter Jeannine. They later split their time between the Midwest and Florida, but their house on the lake was always the hub of activity for the family, especially their Sunday dinners.
Although neither of his children expressed a real interest in joining the family shop, Cripe was able to convince his soon-to-be son-in-law to take up the mantle in the early 1980s. At the time, his nephew Rob (son of his older brother Bob) was already expected to join the business.
"He said that since his kids weren't interested, he'd really like to have someone from his side of the family in the business," says Tom. Although initially ambivalent, Tom says he took the offer. "I started in November 1983, and I haven't looked back. No matter what happened at the company during the day, we agreed to love each other and agree to disagree when it comes to work. Dick was good to me."
Later, Cripe's grandsons and granddaughter would join the team, marking the fifth generation to lead the family's businesses.
Active in their community as well as their Mennonite church, the Cripes quietly supported their local high school and numerous local organizations through their philanthropic arm called the Cripe Family Foundation, which they helped establish in the late 1990s. The Foundation also supports the Turtle Top family by granting scholarships to the children and grandchildren of its employees for educational expenses like college and trade schools. Although his basketball career ended in college, Cripe never lost his appreciation of sports. He was a regular at games for his former high school, Goshen High, and loved Notre Dame football. Later, he found joy playing golf, which he shared with his grandson, Shane, who also works for the company.
Cripe began winding down his role as president around 2009 over the course of a few years. Although he remained a part owner, he passed on the day-to-day duties to his nephew Rob and son-in-law.
"Even right before he died, he was still asking us, 'Did we get any orders this week?' He was very passionate about making sure we had enough work for our team. He just wanted everyone to be safe, happy, and taken care of," says Tom.
Cripe's impact on the industry and the Turtle Top team continues through the next generations.
"He was never afraid to try new things, and he was never done trying to improve on our products, which he instilled in our entire team. He'd give you the tools to work with and the rest was up to you. Because we are a family-owned company, he made sure that we were building a product that he would never be worried about hauling his own family in. It was never about the dollars and cents, but quality and safety. That's his legacy," says Tom.
[CD0423]
---
Photos courtesy of the Cripe/Tom family.