Can you believe it's been almost a decade since Chauffeur Driven introduced our first Executive Retreat to the industry in 2015?

That very first event in Music City promised the intimate crowd—capped at 200 attendees—an opportunity to enjoy an exclusive, tight-knit networking retreat infused with equal parts of enriched education and tons of local flavor, including obscene amounts of food, drinks, and nonstop fun. The Executive Retreat is designed to foster camaraderie so that you leave refreshed and energized—and quite likely with some new friends.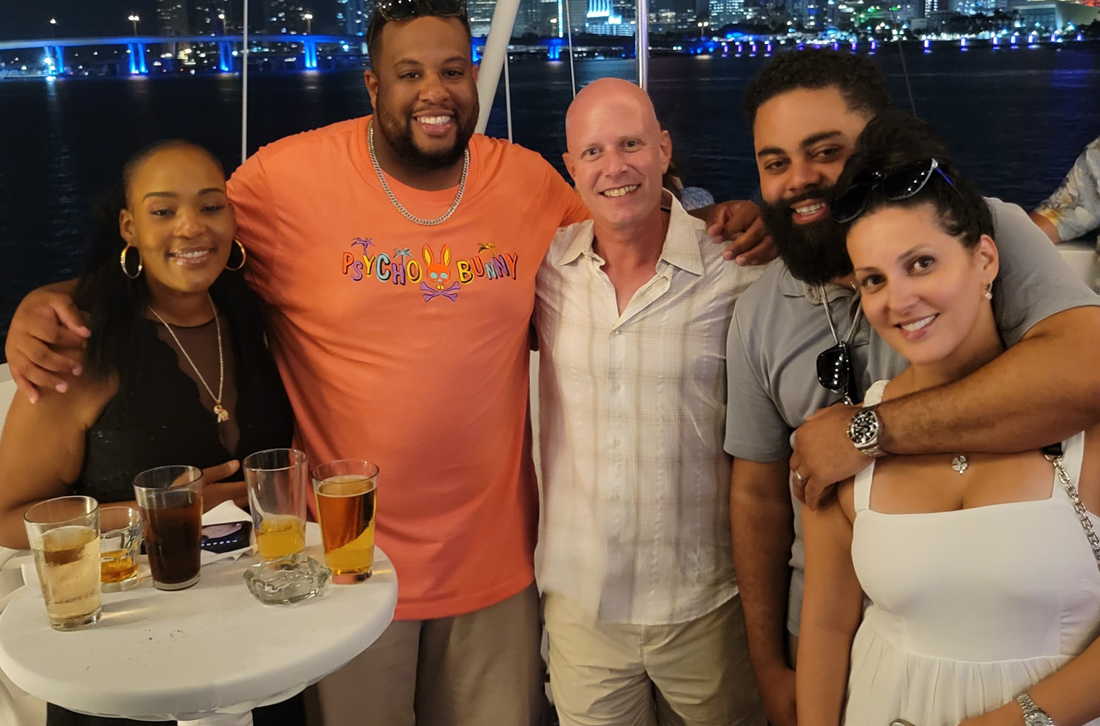 For 2023, along with our partners in the National Limousine Association, we're heading back to the city where it all started! This June 4-7, we'll be headquartered at the Hilton Downtown Nashville, located just steps away from the heart of the always-bustling Broadway district where you can get loud and rowdy at its legendary honky-tonks as you experience the best live music and local up-and-coming talent.

The industry has changed a lot since our first Executive Retreat, and so have our events. But the core tenets that make the CD/NLA Executive Retreat great haven't wavered from that original mixture of education that helps you work on—rather than in—your business, networking that strengthens your personal ties with your professional peers, and incredible day and evening activities that let you see a secondary market from a local's point of view.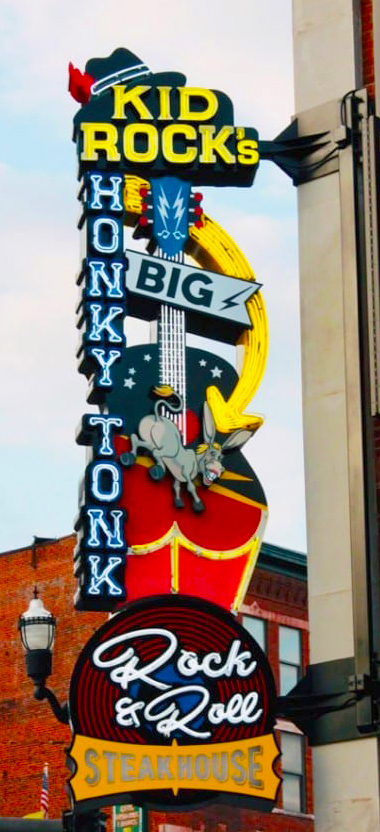 Did you think we'd take you to Nashville without digging into the city's famous fare? We'll start each day with a hearty breakfast, and then pile on the barbecue, hot chicken, and other local favorites as the days wear on. On Sunday night, we're going to kick things off at Kid Rock's Big Ass Honky Tonk, Nashville's biggest and baddest new honky-tonk! With five floors, four stages, and six bars—and a larger-than-life personality that matches its famed proprietor—this gorgeous honk-tonk is where many of the town's rising stars perform daily. Our private event will take over the sky-high fifth-story rooftop, which boasts the most stunning views of downtown Nashville. With a live band and unlimited Southern BBQ and drinks, you'll mingle and network with your peers in true rock-and-roll style. And with the CMA's being held in town just days away from our event, you'll never know if a surprise guest will hop on one of the venue's stages!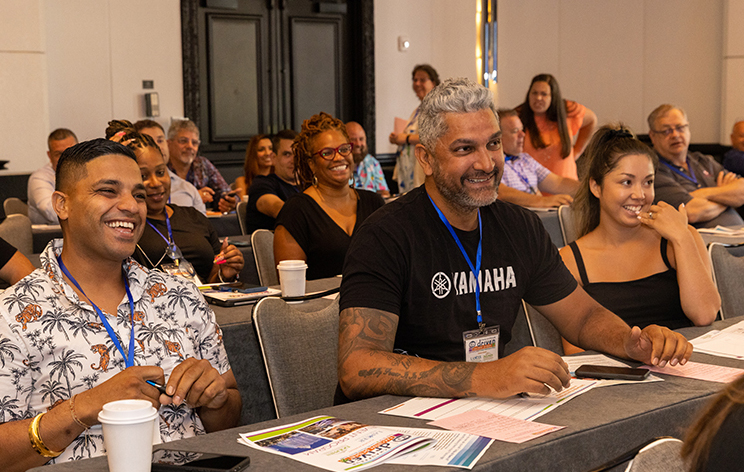 Then, after a day of intensive education on Monday, what better way to unwind than returning to the legendary Broadway district for an evening at a true Nashville country music institution and world-famous honky-tonk, Tootsie's Orchid Lounge. Operating across the alley from live music venue Ryman Auditorium almost continuously since 1960, Tootsie's has served such famous customers as Kris Kristofferson, Faron Young, and Willie Nelson when they were still up-and-coming artists. On your way up to the exclusive private rooftop where you'll dine on Nashville-inspired cuisine (i.e., famous Nashville chicken, smoked wings, brisket sliders, and much more), be sure to check out the photo and memorabilia–decked walls that offer a history of this decades-old, purple-faced establishment. Once again, we'll have a live band playing just for us, so be prepared for some old school boot scootin' boogie.

But the local flavor you'll experience at the retreat extends beyond Nashville gastronomy. We have a pair of tours planned that will offer you a side of Tennessee that you'll never forget.

It's been said that you haven't made it in country music until you've played the Opry. We, of course, couldn't pass up an opportunity to visit the iconic Nashville venue that has been synonymous with country music for generations. During this guided backstage tour, you'll get a glimpse of what it's like to be on the big stage, produce the radio show, and hear tons of insider stories about the superstars who have passed through its halls—everyone from Patsy Cline and Johnny Cash to Carrie Underwood and Keith Urban. Even if you're not a country music fan, you'll appreciate the hallowed ground that has turned countless talented newbies into timeless music legends.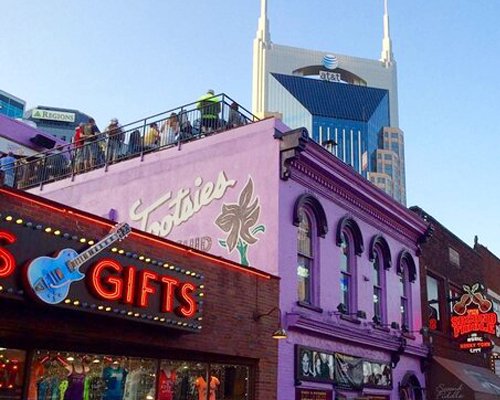 And for those that wish to extend their stay another day, we've set up yet another memorable tour: Join us on an excursion to the Jack Daniel's Distillery in Lynchburg, Tenn. Knowledgeable guides will regale you with tales of the brand's rich and sometimes infamous history as well as some secrets of the world-renowned process that has made the whiskey among the finest. Five samples will be included, so you must be 21 or over to join. This tour is limited to 48 people and tour tickets must be purchased separately (currently $45).

"Having only been to Nashville once before, all I could think at the retreat was: Wow! The location was right in the heart of the action, whether it was good food, good drinks, or awesome entertainment," said Ed Kahakauwila of L.A. Limousines & Transportation Services. "The opportunities to network were well thought out, from a workshop schedule that started at a reasonable time to the educational programs that exceeded my expectations. It was nonstop fun and opportunity—what an event!"


We didn't forget about our world-class sessions that will feed your mind as well. Our high-level education geared toward advanced operators is still in the works, but rest assured that the CD/NLA Education Committee (co-chaired by Jason Sharenow of Broadway Elite Worldwide and Karl Guenther of Statement Limousine) is working hard to bring a team of outside-the-industry experts and their worlds of knowledge and training right to you. Previous retreats have included content from The Ritz-Carlton Leadership Center and FranklinCovey, so you know we're working on bringing you the best again this year. And, as we've done in the past, you can also count on an interactive session that will allow you to work alongside your peers.

As always, we offer special thanks to all our supportive sponsors—including Platinum Sponsors Lancer Insurance and EmpireCLS Worldwide—for supporting our highly anticipated return to Nashville. Be sure to visit cdnlaexecutiveretreat.com for all the latest information about our Music City getaway. For operators looking to make their trip a short vacation, we're currently offering a $499 non-industry spouse pass that will let your significant other join us for our after-hours events and tours. [CD0423]