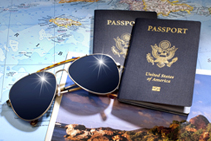 Viva … Paris?:
It looks like the post-pandemic air travel bump is weakening, at least for destinations within the US. Even as air carriers are slashing domestic routes and prices to match, Americans are heading on longer-distance trips, especially Europe. According to travel booking app Hopper, fares for travel within the US are down about 15 percent over 2022 for an average of $285 for a roundtrip ticket. With international travel exploding, you'll pay about 35 percent more for a Europe-bound ticket, or an average of $1,032 (according to Hopper). This surge in trans-Atlantic travel is certainly good news for international carriers like Delta, United, and Lufthansa, which recently lifted its profit outlook based on robust demand for leisure and business travel through the final two quarters of 2023, but less so for discount US carriers that rely on those domestic fares like JetBlue and Spirit. The effect is also being felt on hotels, with media outlet TravelPulse reporting that lodging was up a whopping 22 percent over 2022 in major European cities like Paris. Hyatt also announced in July that its group travel is on fire for the next two quarters, with nearly half of that being corporate.
Sources: Hopper.com, Skift, TravelPulse

---
Small Business Optimism:
The Small Business Index (SBI), which is conducted quarterly by MetLife and the US Chamber of Commerce, found that small business owners (SBOs) were more confident than they were last quarter about the future (Q1 SBI score of 60.0 verses SBI score of 63.1 in Q2). The SBI score has yet to return to pre-pandemic levels; the SBI score in Q4 2019 was 71.7 with subsequent quarters clocking in a low of 39.5 in Q1 2020 to a high of 66.8 in Q2 2022. Nearly two-thirds report that they are comfortable with their current cash flow, which has remained steady since Q3 2022. Further, 71 percent expect that their revenue will increase in 2024, which is the highest recorded of the SBI since its inception in 2017.
Of the challenges cited, inflation remains the biggest impediment for the sixth straight quarter. Access to capital and rising interest rates are also on the list, with as much as 50 percent of SBOs saying that rising rates have put a damper on their plans to grow. Lending institutions have also become stricter with terms, and 91 percent agree that small businesses are the most vulnerable to rising interest rates. Bottom line: Until inflation gets under control, it's going to continue to cost more to borrow and pay down debt, but at least the consumer spending spree continues.
Source: US Chamber of Commerce
---
Zoom Says Get Back to the Office:
Did you hear the cries across Twitter ... ummm, X ... earlier this month as many declared it was the end of the Remote Work Era? The reports are (unsurprisingly) greatly exaggerated, but it was good for a few chuckles as Zoom became the latest company to ask employees to return to the office, at least part time. According to Business Insider, an announcement to employees read that "a structured hybrid approach—meaning employees that live near an office need to be onsite two days a week to interact with their teams—is most effective for Zoom." The company, which made a gagillion dollars while we were all socially distancing but has been fighting competition since its 2020-2021 peak, is among the last tech giants to rescind the "fully remote" policy.
Sources: Business Insider, CNN, New York Times
[CD0823]
---
Did something newsworthy happen at your company? Share it with us!
We'll help you get the word out to our international audience about your new staff hire, addition to your fleet, acquisition or merger, move to a new location, or a recent award won by your company. We'll publish it on our website, social media, and in our weekly E-NEWS ON THE GO.

Email your press releases (photos highly encouraged) to: susan@chauffeurdriven.com.