You asked for it and we listened. In this column, we ask operators of all sizes and from all walks of the industry a question about their business and report their answers so you can assess how your own company compares to your peers. If you would like to participate, please email Rob Smentek at rob@chauffeurdriven.com for next issue's question.
TOPIC:

How do you handle website maintenance/updating? What percentage of your operations budget do you spend on your website?
---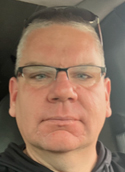 We contract an outside company to maintain our website and perform any major updates. For minor things like changing photos or updating our specials page, we handle that in-house. I would say website updating is done on an on-going basis; with everything else in the world constantly changing, you need to be on top of it. We budget a good amount each year to ensure we have the latest and state-of-the-art website.
Bryan Beale, General Manager
A&A Limousine Service in Northampton, Pa.
---

If you are first starting out and building your brand, I would recommend using a website builder, which can be built usually for under $500 and updated by office staff. They offer pre-built tools that are very user friendly with maintenance plans that run between $10 and $50 a month. 

If you are growing your brand and want to use advanced tools to improve your search engine listings, a hosted Wordpress website may be a better option. These sites are built on a domain, and hosting companies provide the space where your website will sit. Wordpress sites are built on templates, so an individual with some HTML experience can build a site on their own—but it might best be left to a professional web designer. Unfortunately, a good website with several pages built by a developer can range between $2,000 and $10,000 depending on the complexity of your design. 

Keeping your website updated is required to maintain your search engine directory listings. Writing a blog or a newsletter and posting it to your website once a month is a great way to update your site regularly. Most hosting companies and developers offer regular maintenance plans that can be purchased between $200 and $1,000 a month.
Theresa Callahan, Co-Founder
Jax Black Car Transportation in Jacksonville, Fla.
---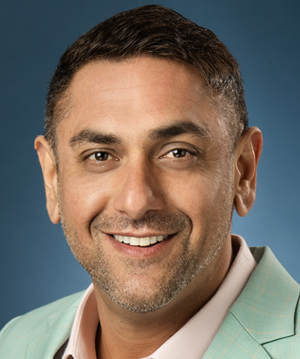 Ecko Worldwide Transportation has partnered with Hashtag Business Solutions to take care of all website maintenance and updates. Recognizing the importance of keeping our online presence fresh, appealing, and easy to navigate, we ensure monthly updates to our website are implemented. Additionally, we have incorporated a weekly blog on our website that is regularly updated to provide valuable and engaging content for our visitors. With a budget allocation of approximately 5 percent of our annual operations budget, we prioritize effective website management as an integral part of our overall business strategy. By entrusting this responsibility, we enjoy seamless website functionality, continuous improvements, and a positive user experience for our clients and visitors. (Transparency: both companies are owned by Dhillon.)
Harry Dhillon, President
Ecko Worldwide Transportation in Santa Clara, Calif.
---

We have always managed our website in-house, and it is updated multiple times a day using automated and human means. We update the back-end daily as our website also houses our price quoter and check-in systems. The price quoter keeps our prices current based on a variety of demand and delivery factors.

The check-in system interacts with and monitors driving staff spread out over multiple states and time zones.

Pricing changes several times a week and our staff are constantly using the site to quote clients. Clients also get quotes themselves.

We invested about $150,000 over several years to develop the back-end of the site, and it runs about $10,000 a year to maintain it in top operating condition. The pricing program and check-in system have reduced our office overhead by about $100,000 per year. It costs under 1 percent of our revenue and the cost savings is $10 to $1.
Dan Goff, General Manager
A Goff Limousine & Bus in Ruckersville, Va.
---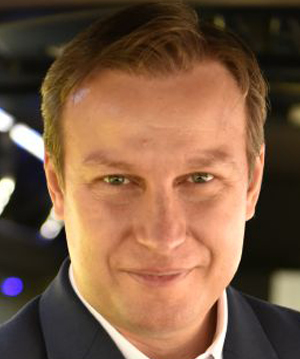 We have contracted an outside company to manage our website optimization, web security, website design, and updates. I am the one responsible for handling it. Approximately every two weeks, we meet to discuss strategy. We publish new postings once, sometimes twice a month.

It is a constantly evolving process. Using professional help pays off. We spend under 1 percent of our operations budget on website optimization and advertising. Considering our cost-per-click per lead, it is not cheap but worth it.
Stefan Kisiov, Managing Partner
K&G Coach Line in Park Ridge, Ill.
---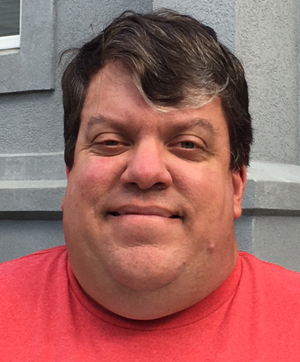 Website maintenance is something I pay attention to all the time as my site just underwent a small renovation. However, I do not touch any of the inner workings of my page as I hire professionals to handle that. They fix all the code and back-end as they know what it takes to make the website look and function well while producing results. I find that the website is a key portion of my marketing program every year, and I want mine to be the best in this area.
Kevin Mullane, Owner/Operator
Silver Oak Transportation in Hilton Head Island, S.C.
---
We recently invested in a new website and decided to maintain it with the design company. This maintenance covers a full year on anything that we need fixed and changed. Our marketing manager gets access to the back-end of the website and has the background to update any moving parts as needed. She makes changes to blog posts, pictures, weekly special additions/concerts/holidays, and links to new partnerships. Website and maintenance total about 4 percent of our operations budget.
Gus Ortis, President
Executive Transportation in Minneapolis, Minn.
---

We use an outside company to maintain the website, check for errors, and write blogs. We spent a lot of time pre-COVID doing updates, and right now we are doing a bit of maintenance on the site. I will say that your website is useless unless you have an online booking tool. 
Jess Sandhu, Director of Operations
A&A Limousine & Bus Service in Kenmore, Wash.
---

Your website is, without a doubt, your most important sales tool. It is active 24/7, and if you have a booking tool attached, it can perform reservations without a single phone call. We used a local website design company for a complete website overhaul a few years ago. I can go in and make changes to the site; however, I am scared I will break it, as I have not dedicated the time to really understand it. So, we just go back through the design company whenever we need changes. It is not something that I budget for, but we make changes about once or twice a year.
Quentin Shackelford, Owner
AllClassLimo.com in Wichita, Kansas
---
Our website is maintained and supported by Hudson, our reservation software company. They have a great online booking system that is incorporated into our site. They will make changes to any content as we direct them. We have a smaller boutique outside agency that handles our digital advertising, including social media posts and other e-marketing. This agency has access to manage and update our website, including the development of landing pages for our site. They are also in the process of adding a blog to our website, which will help SEO results and be a tool for reaching new potential clients. Starting in August, our site will be updated at least weekly for content and SEO.

We haven't tracked website maintenance costs as a percentage of our operations budget because the site is maintained in connection with the reservation system, and in conjunction with our marketing strategies.
Andy Thompson, President
Rose Chauffeured Transportation in Charlotte, N.C.
---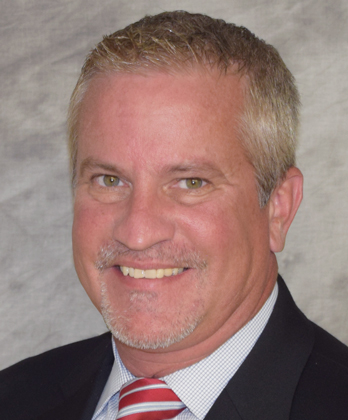 We have hired an outside person to handle our webpage. While the page gets completely revamped every two years, we have the professional do an update once or twice a year. In the grand scheme of total operations budget, website spend is minimal and worthwhile.
Scott Woodruff, President/CEO
Majestic Limousine & Coach in Des Moines, Iowa
---

We have an outside organization that maintains our website. Our goal is to update the page once a quarter. We pay a quarterly flat-rate bill based on the amount of work being done each month. We average $750/per quarter.
Nancy Vargas, CEO
DH2 Transportation in Queens, N.Y.
---
We've loved hearing your answers to our benchmarking questions—but we always welcome suggestions for future topics, too!
Send an email to rob@chauffeurdriven.com you just might see your query answered in our next e-News.
  [CD0823]