BY MADELEINE MACCAR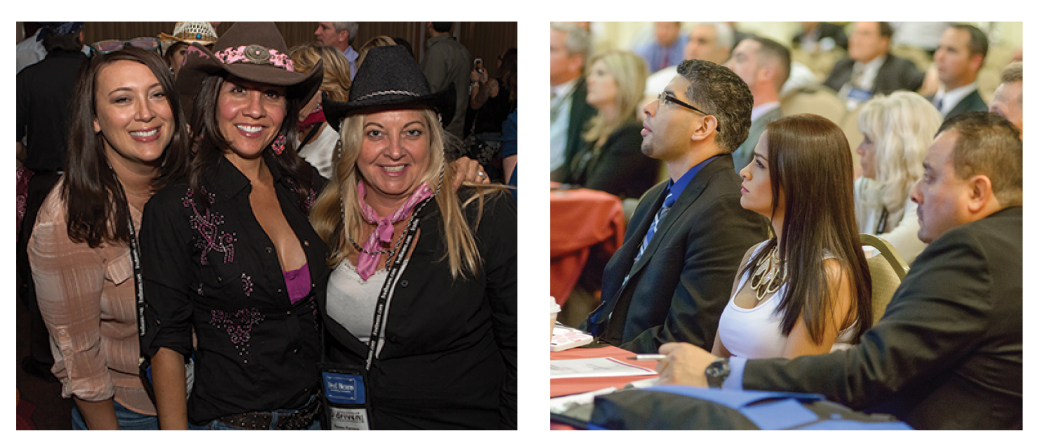 With spring just around the corner, summer's not that far away—and neither is our inaugural Executive Retreat at the Omni Nashville Hotel (which recently debuted on Cvent's Top 100 U.S. Meeting Hotels list as its No. 4 property). Join us June 22-24 as we bring this one-of-a-kind event to a one-of-a-kind city for a perfect blend of high-end education and unparalleled entertainment.

All of our specially tailored educational sessions will relate to assembling, fostering, and retaining an A-plus team to ramp up your company's customer service, as well as learning how to be the best leader you can be. We'll hit the ground running when the retreat kicks off Monday with the workshop "Creating Demand for Top Talent," presented by industry veterans Kristen Carroll of The LMC Group and Brett Tyson of A&A Metro Transportation. Carroll and Tyson will focus on recruiting and securing top-notch staff, especially chauffeurs, while offering you a toolkit of proven-to-work strategies.



Both of Tuesday's two-hour educational presentations come from the gold standard of customer service, The Ritz-Carlton Leadership Center. Who better than these elite customer-service professionals to help you learn how to engage your employees while instilling in them the leadership principles that will differentiate your company from the rest? Such in-depth training usually commands a high price tag, so we invite you to make the most of this opportunity by bringing along any member of your staff who demonstrates an inherent leadership mentality.

The first presentation, "Leadership and Employee Engagement," will build upon the theme of creating the team your business deserves. Learn how to cultivate trust among your staff while developing motivated leaders, resulting in a workforce that is authentically invested in helping your business grow—after all, engaging your employees will help them engage your customers. An overview of The Ritz-Carlton's 12 leadership principles will help enhance your communication with and recognition of employees by tapping into your innate abilities as a leader.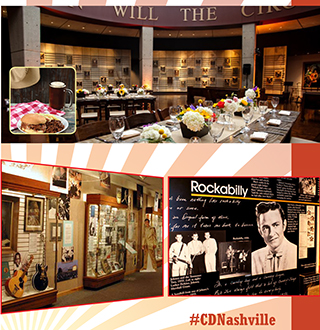 That afternoon, find out how The Ritz-Carlton staff take customer-service excellence to the highest levels every day with "Memorable Customer Service." This presentation will introduce you to The Ritz-Carlton method for fulfilling the expressed needs and intuiting the unexpressed wishes of your customers by keeping your "Radar On and Antenna Up" at all times. You will discover the skills needed for authentic customer engagement and learn about the importance of personalized experiences that will both surprise and delight your clients. Highlights include mastering both the anticipatory service that creates passionate advocates for your brand and ways to prevent your customers from feeling like they are simply another transaction.

For all the world-class educational sessions we'll pack into our inaugural retreat, there'll be just as many opportunities to get acquainted with the Nashville market by experiencing all the city has to offer. We'll be hosting a welcome reception immediately after Monday's workshop, and then it's off to a private guided tour of the Country Music Hall of Fame and Museum, which was fully integrated with the Omni Hotel in 2013 when the former's renovations were completed and the latter first opened its doors. After checking out all the musical nostalgia on display at the Hall of Fame—including its new exhibit that celebrates the contributions and careers of Bob Dylan and Johnny Cash—enjoy a downhome BBQ dinner in the Hall of Fame Rotunda. Then it's off to a private concert from country musician and renowned songwriter Phil Vassar in the museum's state-of-the-art Ford Theater. Vassar has written or co-written hits for artists like Tim McGraw, Alan Jackson, and Collin Raye. In addition to releasing several solo albums, he has also toured with Kenney Chesney.

After Tuesday's presentations, we'll provide an unmatched introduction to Music City itself with two very different excursions. The first is our Nashville City Tour, which will put you face-to-face with iconic landmarks and well-known locales like Music Row, Riverfront Park, Broadway, Ryman Auditorium, the full-scale replica Parthenon, stars' homes, and much more. We'll return to Broadway that evening for our honky-tonk crawl, where we'll be breaking into smaller groups to enjoy a night of cold drinks and hot music at famous watering holes like Robert's, The Stage, Legends Corner, and Whiskey Bent before regrouping at Silver Dollar Saloon where the Don Kelley Band will close out the night with their rollicking original songs and spot-on covers of familiar favorites.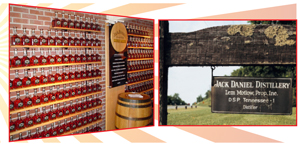 We wouldn't take you so temptingly close to Jack Daniel's country without making a stop at the distillery bearing his name. Nashville's own Signature Transportation will bring us to the Lynchburg landmark, where you can tour the historical property, learn about Mr. Daniel and the whiskey that made him famous, and even enjoy a sample of the Southern spirit.

This intimate, operator-centric event is capped at 200, with tiered pricing that means the earlier you register, the more you save. With more than 75 registrants already signed up, we're all out of $599 passes, but it's $699 for the next 75 to sign up and $799 for the last 75—and that's in addition to the Omni's incredible discounted nightly rate of $229. We're also offering spouse passes at $379 for those who would enjoy Nashville after hours even more with their significant others along for the good times.

The knowledge you'll gain and memories you'll make will last a lifetime, but space in our first Executive Retreat is limited and filling up fast. So what are you waiting for? Sign up now for this darn tootin' good time—and check out our newly launched website at chauffeurdrivenshow.com/Nashville while you're at it! [CD0315]