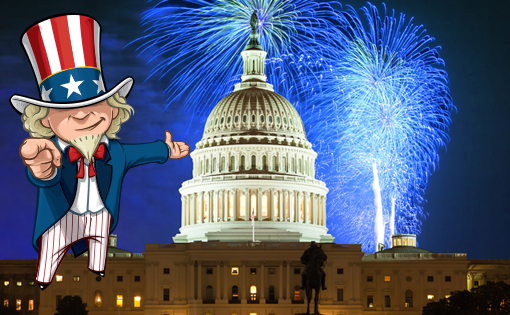 We may have just wrapped up our second annual Executive Retreat in New Orleans, but it's never too early to start thinking about the Chauffeur Driven Show, which will land right in the heart of pre-election Washington, D.C., from October 9-12! This year's show is make possible by our generous sponsors, including Title Sponsors Ford-Lincoln Limousine and Livery Vehicles and Grech Motors.

2016 will see the winds of change blowing through our nation's capital—and our flagship event will be no exception. After literally taking our show on the road for nearly 2,000 attendees in 2015, we'll be returning to the major transportation hub that is the Northeast, which makes getting there by plane, by train, and, of course, by automobile easy for many of our attendees.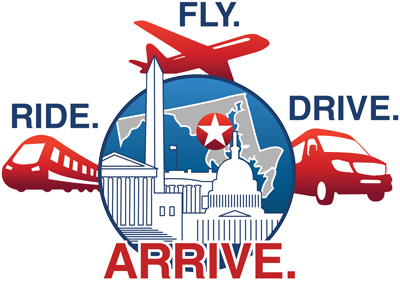 This year's host property is the stunning and newly renovated Renaissance Washington, DC Downtown Hotel—which will also be the site of our latest hotel takeover, with the staggering majority of rooms reserved for our guests. We've negotiated a great rate of $210 per night—an incredible deal for a hotel so close to all of the area's attractions—that is good from October 5-15.

Directly across a courtyard, you'll find the Walter E. Washington Convention Center, where the latest products and most in-demand services from more than 150 vendors will be displayed in 115,000 square feet of space in Hall D—auspiciously nicknamed "The Money Spot." We have some big plans for this year's show floor—which is so close to our hotel that you won't even need to worry about shuttles—that are detailed later below.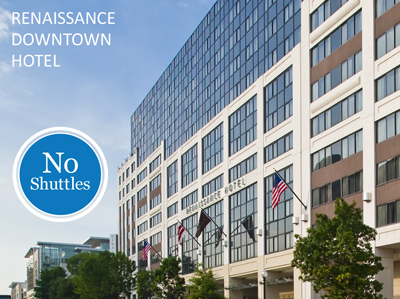 We've also been hard at work creating a show schedule that includes updates to some established favorites, tweaks to recent additions, and even a healthy dose of fresh new offerings. Read on to find out what CD and D.C. have in store for you!

Educational Opportunities Abound Our hardworking Education Committee has been whittling down an exhaustive list of potential workshop and seminar topics for months. While the final schedule isn't quite ready (there were a LOT of session ideas to choose from!), you can rest assured that our sessions will be packed with immediate takeaway value for operators of all sizes hailing from markets of every stripe.

And our show floor will once again host not only several full-length workshops that delve into the motorcoach and high-occupancy-vehicle aspect of the business, but also our popular Micro-sessions, where leaders and experts from all walks of the industry will present an array of bite-size topics condensed to their most salient points.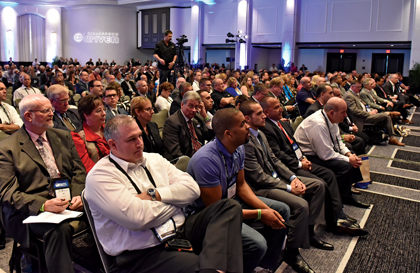 Get an education of a different kind with our retooled Association Summit, which will bring together presidents and leaders representing associations big and small to highlight their regions' primary concerns and biggest battles. We debuted our Summit in Miami in 2015; this year, you won't want to miss the expanded two-hour event on Monday morning.

Speaking of associations, both the Virginia Limousine Association and the Minority Limousine Operators of America will be holding meetings during our event. Stop in and catch their guest speakers' advice and leaders' updates.

Networking Around Every Corner With 90 percent of the hotel's space comprising our room block, you are guaranteed to run into familiar faces—attendees, vendors, and sponsors alike—just by simply walking to the elevator.

Our association highlights continue with the biggest, most nationally focused Association Pavilion we've ever assembled! The show-floor area will feature more than 15 regional associations, plus nationwide organizations like National Limousine Association; Taxicab, Limousine & Paratransit Association; United Motorcoach Association; and (for the first time) American Bus Association. Many of the association members tending to the booths will bring local snacks or other can't-resist goodies, so be sure to stop by to learn more about how each of these associations is committed to our industry.

Of course, if you're more interested in a global reach from an affiliate standpoint, we've got you covered! With many of our attendees coming in from all over the world, the CD Show is a truly international event: You'll get to meet operators from Europe, Asia, and Australia (plus all reaches of North America) at attendee favorites like the International Meet & Greet and our expanded Affiliate Central Global Partner Forum—and even our sessions will be tackling more global issues this year, too.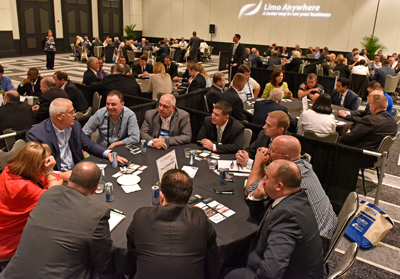 The Mentoring Program also returns this year, allowing you and a small group to pick the brains of some of the industry's biggest and most respected operators. Everything you love about previous years' versions of this question-and-answer favorite is back and better than ever—but you absolutely must pre-register since there will be no on-site registration this year. After receiving many requests for the event, we debuted the Women in the Industry Networking Reception in 2015; for this year, we've taken the feedback we received into account and revamped the event accordingly. After some cocktails and an accelerated meet and greet where you are sure to get acquainted with at least two dozen female peers, we will have a Q&A with representatives from organizations like Women Presidents' Educational Organization and Women in Travel (WINiT). Sorry, fellas: This networking event is a ladies-only affair.

What's New for 2016 It wouldn't be a CD Show without some new items on the agenda! We'll be introducing Benchmark Breakouts this year, which will allow operators of similar sizes and other commonalities a chance to explore the best solutions and most frequently utilized parameters to answer some of their shared pain points. Broken into small groups according to revenue, job titles, types of operations, and more, the event is designed to facilitate the most constructive conversation.

We promised you that this year's show floor would have loads more to offer, and you will not be disappointed! Some of the show's biggest events—the State of the Industry, Keynote Address, Mentoring Program, and Affiliate Central Forum—will be hosted at the convention center. Our show floor itself will run a little differently, too, with exhibit hours from Sunday to Tuesday this year. And Sunday will be something special, as the evening will host our first-ever preview party. You'll get a sneak peek of all the vehicles, products, and services that our vendors have packed into the exhibit space, as well as some light eats and drinks.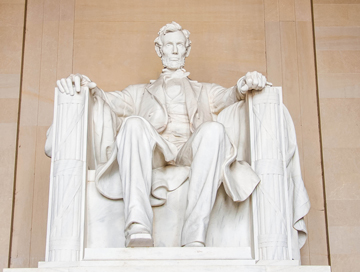 You'll be sure to get a taste of all that D.C. has to offer, too, with our bookending Saturday and Wednesday tours taking you to some of the area's most noteworthy and iconic sites. Come early and stay late to make sure that you don't miss a chance to join our city tours and check out what Washington, D.C., is like in the final weeks before a presidential election.

Don't Forget the After-Hours Events! As always, our nightlife guarantees that the conversations keep flowing and the good times keep going!

You'll definitely want to pack your legwarmers, ripped jeans, track jackets, and all the shoulder pads you can find because our '80s party promises to be, like, just so totally rad. And we'll have a Red, White, and Blue bash, too, so make sure you're wearing your patriotic colors—and dress to impress, because you might just run into George Washington, Abraham Lincoln, and a few other of history's favorite presidents. Don't forget about our After-Hours Lobby Bar Takeover at the Renaissance on Monday night, which is like several parties in one: Hang out with the crowd or settle in for a more intimate conversation in one of the sponsored "lounges."

Last year's Charity Dinner & Auction was such a resounding success as our capstone event that we're saving it for the last night this year, too. In a testament to the industry's generosity, the Ryan Seacrest Foundation received an awe-inspiring $152,000 once all of the donations were tallied—nearly doubling the previous year's $85,000. We can't wait to continue our tradition of hand-delivering a big-hearted check to the Foundation's representatives!

There are a handful of sponsorship opportunities still available, and you can find both sponsor and exhibitor prospectuses on our newly updated show site (chauffeurdrivenshow.com); check them out before the booth or sponsorship you want gets snatched up. You'll also find the attendee registration form there, so ­reserve your spot now so you can be sure to join CD in D.C.! [CD0516]