Get ready to go back to school with CD this fall! With learning opportunities available to you every day of our October 9-12 show in Washington, D.C., you won't want to miss a second of the education we're hosting both at the Renaissance Downtown Hotel and on the show floor at the Walter E. Washington Convention Center.

Our Education Committee—co-chaired by Kristen Carroll of The LMC Group and Jason Sharenow of Broadway Elite Chauffeured Services Worldwide—and Education Program Sponsor FASTTRAK Cloud Technologies have helped us raise the bar yet again with a stellar slate of sessions, seminars, and workshops guaranteed to be packed with tons of immediate takeaway value delivered by experts both within and beyond our industry.

Thanks to the entire Education Committee, which includes Sami Elotmani of Destination MCO, Kim Garner of BEST Transportation, and Tony Simon of Reston Limousine. Sharenow and Carroll will also moderate the sessions.

We've listened to your feedback and have created a Small Operator Track that includes sessions specifically geared toward the 85 percent of the industry with smaller fleets. We also have a number of seminars and workshops concentrating on the operation of larger metal, including a session on what it takes to get into the game and the right time to expand your motorcoach and bus offerings. We'll cover the challenges that come with being in the bus business as well as untapped revenue streams.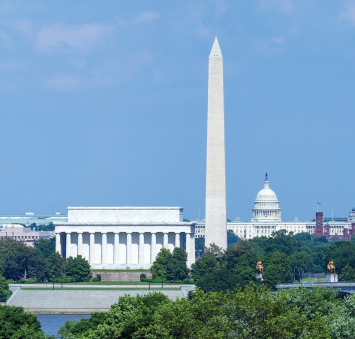 All that educational content alone is equal to the price of admission, but it's just a fraction of what we have lined up for our attendees. It's worth the investment in your most important business asset: you! Read on to find out what we have in store for you.

Sunday
Our first day in town will kick off with two rounds of concurrent sessions. From 11 a.m. to 12:15 p.m., you'll learn how to establish, improve, and epitomize your company's ethics and attitude with "Leading Your Team, Living Your Corporate Culture." Here, Kristen Carroll of The LMC Group will show you how—while drawing on the expert experiences of both Tracy Raimer of Your Private Limousine and Joey Allen of Kings Worldwide Transportation—to give you the best real-world tips on what differentiates leadership from management, plus insights into how effective communication starts at the top to ultimately foster a productive team.

At the same time is "Money in the Bank: Presenting Your Best to Lenders." Andi Gray of Strategy Leaders (and the "Ask Andi" monthly column in Chauffeur Driven) and Sami Elotmani of Destination MCO will teach you about what business information is most scrutinized by lenders when you apply for a loan, outside-the-box ways of raising capital for your company, and more. This is the first of three Small Operator Track sessions.

From there, check out "Business Development: Thriving Through Growth," which runs from 12:30 to 1:45 p.m. Harness the selling potential of your entire team to build a company-wide sales force that can effectively leverage their positions to become de-facto ambassadors to your clients. This session's speakers—David Reinhart of TBR Global and Wayne Knaub of RSM Maintenance—will establish the necessary structure you need in empowering and uniting your staff on the sales front. They'll discuss conversion rates, sales tracking and accountability, employee mentoring, and more to maximize your current staff's selling potential.


We've answered the overwhelming demand for education that caters to the 85 percent of the industry with smaller fleets."
The world of bus and motorcoach transportation bears a number of differences from that of sedans and SUVs, so we have a few sessions to help you along. In the afternoon's "Getting Onboard With Buses," you'll gain knowledge on a wide array of topics like how to know when the time is right for your company to acquire its next bus, the pros and cons of breaking into the group-work game, and how to utilize your newest acquisition for maximum benefit. Tony Simon of Reston Limousine and Gray Hill of Black Tie Transportation will make sure you'll leave this session knowing how to get yourself a slice of the shuttle, tour, and group work business.
Monday
Designed specifically for our ever-growing base of international attendees, the morning session "Beyond Borders: The Impact of the Global Business Landscape" focuses on how to clear language and currency hurdles, benefit from unrealized market opportunities, and build your network and relationships. Global industry leaders will offer advice to help you expand your own worldwide reach by tapping into operators on foreign soil who are more than willing to make sure your globe-trotting clients are treated like the VIPs they are.
Get ready for education of a different kind Monday afternoon with a State of the Industry like no other! Featuring David Seelinger of EmpireCLS Worldwide Chauffeured Services, Scott Solombrino of Dav El/BostonCoach, and Robert Alexander of RMA Worldwide Chauffeured Transportation, this spirited debate-style panel will address the industry's biggest concerns, most prevalent trends, and its future course in a can't-miss session that promises to be both entertaining and enlightening in equal measures.
Wednesday
We'll start our last day on a high note with two concurrent social media sessions. At 9 a.m., you'll get a chance to beef up your online networking skills with "LinkedIn: 15 Minutes Per Day to Grow Your Corporate Business." Bill Faeth of Limo University (and author of CD's monthly "Traffic Tips" column) will arm you with the tools, tips, and tricks that will have you mastering the professional networking site and making the best corporate connections for your company.
Meanwhile, Aleja Seabron of The LMC Group will have you "Executing Social Media Like a Pro." As marketing and technology continue to work hand-in-hand, you'll need to know how to craft a social media presence that will encourage the kinds of relationships you want with your current and potential clients alike and guide you toward the best content for your company's page. This session is part of the Small Operator Track.
And from 11 a.m. to 12:30 p.m., "Stress-Test Your Business for a Disaster" will take you through a range of technological, financial, natural, and legal disasters and help you devise plans for overcoming each eye-opening but frequent scenario so you can be fully operational once again. Our speakers will help you craft a plan of emergency preparedness so you'll be ready for whatever seemingly catastrophic curveball life throws at your company, large and small.
For those following the Small Operator Track, this final session, "Business Development: Notching It Up" features Kristen Carroll of The LMC Group, Daniel Perez of DPV Transportation, and Matt Strack of Strack Premier Transportation. It will cover the basics of building your program so that you know how to effectively define your ideal client, reach prospects, and then capture and cycle those leads. It will also tackle new streams of revenue through cooperation with verticals like DMCs, event planners, and other hospitality professionals.
Micro-Sessions
Don't forget our laser-focused micro-sessions, sponsored by Reston Limousine! Our show floor's Association Pavilion (sponsored by Chosen Payments) will host an all-encompassing variety of keenly honed micro-sessions that will deliver quick bursts of expert advice in 20-minute increments three times a day on Sunday and Monday.
On Sunday evening, you'll benefit from "Understanding FMCSA Compliance Including SMS Scoring, ELD, and Idling Laws," "How to Protect Against Chargebacks: 5 Best Practices to Ensure You're Not a Victim," and "Is Your Company Prepared for a Serious Multiple Injury Crash?" while Monday will help you with "How the New FLSA Guidelines Affect Your Business," "How to Sell 24 Hours a Day With an Automated Sales Funnel," and "Mastering Service Recovery: How to Turn an Upset Customer into a Client for Life."
Given the success of last year's bus and motorcoach-centric education, we'll close out our show floor's education with offerings from bus industry experts on Tuesday afternoon. "DOT Compliance and Audit Readiness" with Joe Guinn of Limo & Bus Compliance and Johnny Sower of Chariots For Hire, and "Bus & Motorcoach Regulations Coming Down the Pike" with Ken Presley of United Motorcoach Association and Brandon Buchanan of American Bus Association are sure to be assets to first-time big-rig owners and longtime operators alike.
Additional Education Opportunities
Of course, learning isn't just limited to our classroom-style seminars. Events like the ever-popular Operator Mentoring Program and brand-new Benchmark Breakouts present unique ways to take in a wealth of advice and creative ideas that will be an asset to your business—but remember that you MUST pre-register to participate, as there will be no on-site registration for either event. Visit chauffeurdrivenshow.com for more information.
Sponsored by Grech Motors, our Operator Mentoring Program will once again be offered on Sunday afternoon (a list of mentors is available on our website). And whether you're a longtime participant in 20 groups or have been curious about their benefit but haven't yet taken the plunge, the peer-to-peer discussions you'll find in the Benchmark Breakouts on Monday morning will help you determine the best practices and right path for your operation. Select from a handful of themed groups (you must register online before the show) where a moderator will elicit feedback and spark conversations among like-minded operators from non-competitive markets about issues that specifically affect them. Register at chauffeurdrivenshow.com ASAP to secure a spot in your preferred group.
Our Keynote Speaker Mark C. Thompson will also bring invaluable insights to his Keynote Address, which is once again sponsored by both Grech Motors and Mosaic Global Transportation. During his career, Thompson has had the opportunity to work with businessman and investor Charles Schwab and Steve Jobs of Apple. Additionally, he currently works with Sir Richard Branson of The Virgin Group. As a leading executive coach, venture capitalist, New York Times bestselling author, and CEO of Executive Powertools, Thompson will bring 30 years' experience and a knack for employee engagement, customer loyalty, continuous sales growth, and innovative thinking to the CD stage Monday afternoon.
You can learn more about all the ways you can benefit from CD's 2016 Show—and register!—by visiting chauffeurdrivenshow.com. We'll see you in D.C.!
[CD0816]