Details

Category: Industry News
Motor Coach Industries (MCI) announced that Tom Wagner has rejoined the company. Wagner will be working alongside Vice President of Private Sector Sales Patricia Ziska, who will retire at the end of the year after a four-decade career with MCI.
Upon Ziska's retirement, Wagner will lead MCI's team of regional sales vice presidents in the US and Canada. The team sells new MCI models and pre-owned coaches to private sector operators.
Having joined the MCI's public sector sales team in 2005, Wagner has built a 15-year career in MCI, rising to a vice president position before leaving in 2020 and joining another original equipment manufacturer.
Wagner contributed to the success of MCI's D-Series Commuter Coach with public transit agencies, including New Jersey Transit, and was involved in the launch of the compressed natural gas and hybrid electric powertrain. He also helped to introduce the next generation, low-entry D45 CRT LE and its zero-emission, battery-electric version.  
"We value the talents Tom brings to his position and all that Pat has accomplished in her extraordinary career at MCI," said Vice President, Private Sector Sales and Marketing Brent Maitland. "Tom has a depth of experience managing complex contracts. He knows our product lines and manufacturing processes and has proven himself to be a strong sales leader. Tom helped to shape our reliability- and relationship-driven business philosophies and is both trusted and respected industry wide. He has the skills to lead our sales team and continue Pat's legacy."
Ziska, who has held many leadership roles within MCI and is widely respected throughout the industry. Among the milestone achievements in her career is the launch of many new products and services, including the J4500, an ongoing best-selling coach for MCI. Ziska joined MCI in 1976 and became the company's first female vice president in 1996.
"MCI has provided me with an astounding career, and I value the friendships I've made along the way," Ziska said. "Our leadership team will be strengthened by Tom's contributions, and I look forward to many more MCI milestones ahead of us."
Visit mcicoach.com for more information.
[09.12.22]
Details

Category: Industry News
August Jobs Numbers: A 40-year high in inflation and an uptick in interest rates by the Federal Reserve weren't enough to dampen the optimism of employers, who added 315,000 new jobs this August to their payrolls, according to a report from the Bureau of Labor Statistics (BLS). The pandemic's hardest-hit sector, leisure & hospitality, slowed a bit for the last month of summer, adding only 31,000 jobs, but professional and business services, health care, and retail all led the report. Despite the strong job growth, sectors like tech and housing have announced hiring freezes, at least in the short term, with some tech companies shedding jobs altogether. Tesla, TikTok, Twitter, Lyft, Netflix, and Coinbase have all announced recent layoffs. The unemployment rate rose slightly to 3.7 percent.
Sources: BLS, Bloomberg
---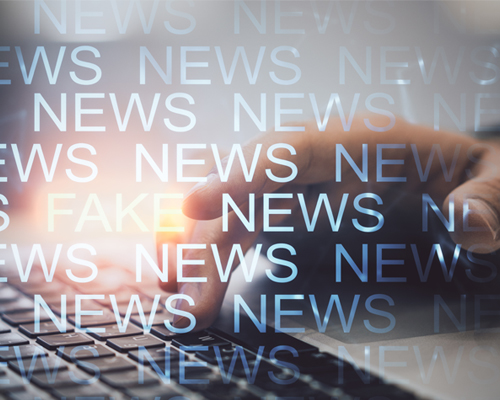 'Quiet Quitting' Becomes the Latest Internet Trend: Is quiet quitting the inevitable next phase of the Great Resignation? If you haven't heard of the fad, which was made popular by TikTok, it can be boiled down to the effort of employees to set boundaries at work, either because of burnout or the perception of being taken advantage of by their employer. Proponents say they are still doing their job to the fullest—but are no longer going above and beyond for anything that doesn't net additional compensation or promotion, while opponents worry that it means a lack of investment in the job or company and could lead to a disengaged workforce. Although this has been rising among younger workers, previous generations have had their own rebellious attitudes toward work-life balance in the past. Judging by the modest increases in pay and high productivity rates over the past 50 years, save for the recent post-COVID bumps, it should be interesting to see if it's a flash in the pan like their predecessors, or something that employers should take seriously for overall job satisfaction moving forward—especially as unionization has become a hot topic again. At least one productivity company, Zapier, thinks employers should lean in.
Sources: BLS, CNN, Zapier, NPR
---
Complaints Tick Upward for Air Travel: You likely already know how frustrating this summer has been for passengers experiencing delayed or cancelled flights, which has largely been blamed on lack of airline and airport crews, so it's no surprise that grievances are sky-high. According to the US Department of Transportation's Air Travel Consumer Report, passengers lobbied more than 5,800 complaints against airlines in June alone, which was up nearly 35 percent over May 2022, and a whopping 270 percent over June 2019. Topping the list were flight problems (delayed or cancelled flights), having to fight for refunds, and mishandled baggage, although issues of discrimination, disability, and bumped overseas flights also made the cut. You can read the report here. Did you experience your own delay or cancellation? The DOT has published a "dashboard" that links you to your rights as a passenger for the 10 major US carriers. 
Source: DOT
---
Could Prepaying for a Flight Be a Thing of the Past?: Speaking of passenger complaints for ticket refunds, you may be able to do something about it—well, if you live in Germany, that is. The German state of Lower Saxony has floated the idea of Pay as You Fly (PAYF) ticketing where you are charged only when you check in the day of travel to ensure that the airline hasn't oversold your seat and the flight is still on schedule. Lufthansa—Germany's flagship carrier, of course—debuted the program for its business class customers last year, but the idea isn't a new one. Spurned passengers and corporations have been cautious about paying upfront since the bankruptcy of Air Berlin in 2017, where companies lost thousands in unused tickets for their business travelers. The downside? Ticket prices might be a bit higher. No word on whether domestic US carriers are considering, although a 2021 study conducted for travel company Amadeus found that more than 60 percent of flyers would embrace PAYF if available for their travel.
Sources: Yahoo, Amadeus
---
[09.05.22]
Details

Category: Industry News
The American Bus Association Foundation (ABAF) recently released its Motorcoach Builders Survey for Q2 2022, which tracks the sales of the major motorcoach manufacturers based in the US and Canada. The trend indicates that these manufacturers continue to lose their footing on post-COVID recovery, as sales fell 9 percent below where they were during the same period of Q2 2021. This follows a positive Q1 2022, where sales were 11 percent higher than 2021.
According to the survey, "the participating manufacturers sold 284 new and 112 preowned coaches, for a total of 396 motorcoaches. This compares with 497 during the second quarter of 2021. In a reversal from the first quarter, the bulk of new coach sales were made to private companies such as charter companies and scheduled coach service providers. Private companies accounted for 64 percent of new coach sales. Prior to the COVID lockdowns, private motorcoach operators purchased an average of about 400 new coaches each quarter."
The full report can be found here.
"The motorcoach industry is still struggling to recover from the COVID pandemic," said ABAF President Peter Pantuso. "While tourism is rebounding, and charters have improved, huge segments of the industry, particularly commuter services; special services for field trips, school, and collegiate sporting events; and major spectator events are still operating at depressed levels."
The association continues its advocacy for the motorcoach industry, which it calls the greenest and most affordable transportation sector as it moved more than 600 million passengers annually prior to the pandemic.
Visit buses.org for more information.
[09.06.22]