Details

Category: Industry News

The countdown is on: We're just days away from the luxury ground transportation industry's event of the year, the 2021 CD/NLA Show at the Gaylord Texan on October 10-13, and we couldn't be more excited to once again see our industry friends and family in person. If you were waiting until the very last minute to see if you could sneak away from your company for a few days, never fear because there's still time to register! Head on over to cdnlashow.com today for your last chance to save $50 by registering in advance before heading to Dallas.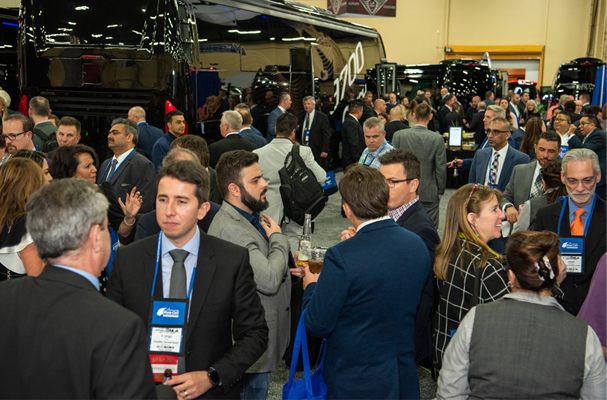 We're thrilled to bring our fall event to Texas for the first time, but with all the education, networking, and events you've come to expect from CD/NLA shows. We're especially excited about our incredible show floor, which features more than 60 vendors and exhibitors. We have an awesome selection of products, services, technology, and metal to offer. The show floor activity kicks off with Monday's ribbon-cutting ceremony at 1:00 p.m., followed immediately by a Champagne Toast sponsored by Title Sponsor Ford-Lincoln Livery Vehicles. While you sip on some bubbly take some time to check out Ford-Lincoln's vehicle offerings, including the new Lincoln Aviator, which is impressing operators and passengers across the industry. This is your first chance in well over a year to kick the proverbial tires, so head over to Volvo, Cadillac, and BMW to get a first-hand look their newest livery models.  What's more, we're providing free lunch every day on the show floor, so you'll be able nosh and network with your fellow operators. But wait—there's more. On Tuesday, we'll have Happy Hour on the show floor, and you can enjoy a free drink thanks to our friends at HyperFog (be sure to stop by their booth #50 for your drink ticket).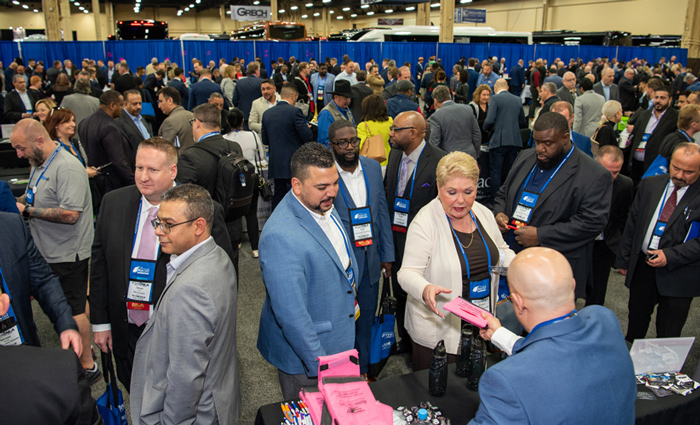 Our shows are nonstop opportunities for education, and this one is no exception: Be sure to catch our bonus Fast Lane sessions on the show floor, covering a diverse range of topics, including building a team of chauffeurs, leveraging social media, the latest technology for client payments and connecting with affiliates, CDL training, an ask us anything session, and much, much more. And, as always, our show floor is where you can find exclusive Limo U Academy programming from Bill Faeth at the NLA Lounge, where you can also recharge your batteries (literally and figuratively) and relax with other attendees.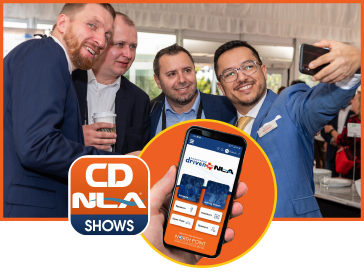 On Tuesday morning at 11:15, the show floor is host to one of the most anticipated events, the Affiliate Central Global Partner Forum, sponsored by Volvo. This is your opportunity to network with dozens of operators from markets around the world, who are looking to partner with you.
The entire schedule as well as information about speakers, exhibitors, seminar information and slides, and maps can be found on our official show app, sponsored by North Point Global Transportation Services. You can download it for free at your favorite app store by searching CD/NLA Shows. The app is not only a great way to get the jump on our event and start your planning, but you can also engage and interact with fellow operators and vendors.
Visit cdnlashow.com for more information.
[10.04.21]
Details

Category: Industry News
Mercedes-Benz is already one of the industry's most popular brands with its lineup of sedans, SUVs, and always-versatile Sprinter vans. Now Mercedes is thinking bigger—literally—with the upcoming release of its Tourrider motorcoach, tailored specifically for the North American market. The announcement was made virtually in late September.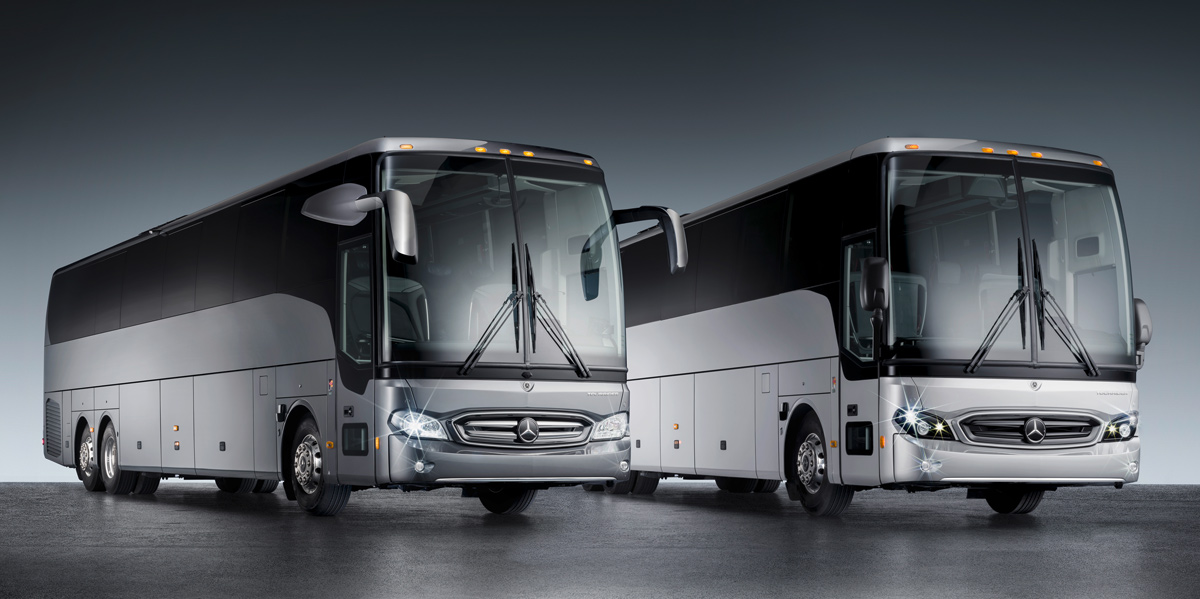 Mercedes-Benz's new Tourrider motorcoaches
The new Tourrider has been developed and constructed from the ground up in close collaboration with North American coach operators. It is a three-axle high-deck coach with a length of 45' (45'8" with energy-absorbing bumper) and offered in two model variants: Business and Premium. These were designed to be luxury motorcoaches for sophisticated travelers, with Tourrider Business equating to "business class" among motorcoaches while the Tourrrider Premium aims to fulfill all the expectations of the "first class."
Spacious Interior With Unexpected Details
Passengers benefit from generous space in the cabin, especially aboard the Tourrider Premium with its passenger compartment raised by 2.36 inches compared with the Tourrider Business. Additionally, it can be optioned with two wheelchair spaces and a corresponding space-saving automatic lift stowed above the drive axle.
The Tourrider Premium offers an optional Top Sky Panorama glass roof, where ambient LED lighting strips below the luggage racks and under the windowsills further enhance the ambiance and rider experience, especially at dusk and during the evening hours.

The seats used in the Tourrider are produced in-house. As standard equipment, the Tourrider Business is equipped with Mercedes-Benz Travel Star Eco seats, while Premium upgrades to Travel Star Xtra seats with Luxline upholstery—the most luxurious motorcoach seating available from Mercedes-Benz. Optional twin USBs can be installed centrally underneath each of the double seats and/or 110-volt sockets for charging any electric devices.
Tourrider engineers also placed great emphasis on optimizing passenger compartment heating and air conditioning. Pleasant cooling is ensured by the powerful integrated air conditioning system from Eberspaecher/Sütrak with an output of 35 kW. The driver's area has its own separate 9 kW air conditioning system.
Safety Is a Priority
Pioneering assistance systems for accident mitigation are among the strongest points of the Mercedes-Benz Tourrider, according to the announcement. All-around visibility when maneuvering and in tight places is provided by a 360-degree camera system. Also aiding visibility, both the low beam and main beam benefit from the extraordinary light yield of the two LED headlamp systems. With the standard Docking Lights, the Tourrider also supports its drivers when reversing in the dark.
The outstanding new safety features of the Tourrider also include the optional radar-based Sideguard Assist cornering assistant with pedestrian detection. If a moving object—such as a pedestrian or a cyclist —or a stationary obstacle is located in the monitoring zone on the side of the door, the system issues a warning to the driver. It thereby assists the driver in particular when turning off in busy areas and also effectively protects both fellow motororists, cyclists, and pedestrians.
The Tourrider is also among the first motorcoaches available with the unique Active Brake Assist 5 (ABA 5) emergency braking system featuring pedestrian detection. Within the system limits, this assistance system (standard in both Tourrider Business and Premium) is the first emergency braking system for buses, which is able to initiate an automated emergency stop in reaction not only to stationary and moving obstacles, but also for pedestrians.  
Attention Assist (ATAS)—available as an option—warns the driver both visually and audibly if it detects the typical signs of fatigue or inattentiveness, and prompts the driver to take a break. Another assistance system of the Tourrider is the standard Lane Assistant, which detects when the vehicle inadvertently leaves the marked lane with the help of a camera system behind the windshield.
Powerful and Economic Drivetrain
At the heart of the drive system used exclusively in coaches for North America is the inline 6-cylinder Mercedes-Benz OM 471, which has proven itself many thousands of times over, according to the company. With its 12.8-liter displacement, the engine delivers 450 hp (336 kW) and attains a maximum torque level of 1550 lb-ft (2300 Nm). It impresses with a technology package consisting of common-rail direct injection with the unique flexible high-pressure injection system X-Pulse, charge air cooling as well as exhaust gas recirculation and selective catalytic reduction (SCR) technology. The engine therefore excels with its fuel efficiency, powerful acceleration, refinement, and reliability. Power transmission is handled by the Allison WTB 500R torque converter automatic transmission.
Serviced Through Daimler Coaches North America
Off-the-road time for even the simplest of maintenance can cost operators revenue, so service locations for Tourrider are available through Daimler Coaches North America, giving operators access to an efficient, modern, and comprehensive network of service stations.
Visit mercedes-benz-bus.com for more information.
[10.05.21]
Details

Category: Industry News
Software developer Moovs has announced a partnership with ground transportation industry technology platform provider GRiDD, producers of popular industry staple, GNet.
Moovs provides modern software to chauffeured transportation owners with an all-in-one solution that enables owners to fully automate their day-to-day tasks, drive more sales, cut costs, and provide SEO-optimized transportation websites. 
GNet Powered by GRiDD is the industry solution for providing booking and trip information between global proprietary industry booking/reservation systems. It allows sending and receiving reliable, real-time booking and trip information using the operators' chosen booking/reservation systems and driver apps. The GNet platform has been live for almost four years and connects more than 1,500 members in 44 countries across six continents and growing, according to GRiDD.
Moovs and GNet are directly integrated, requiring no add-ons and no extra costs. One of the benefits of GNet is that it links affiliates regardless of the software they use, so operators can seamlessly connect with affiliate users who are GNet members and whose reservation system is integrated with the GNet platform.
 "We are really excited to be integrated with GRiDD. Our users can now farm-in rides from operators that use other software, which will help them grow their business with Moovs even more. Whenever our users are able to grow their business, we are happy, because that's our ultimate goal," says Moovs CEO Amir Ghorbani.
"We welcome Moovs connectivity to GRiDD's GNet network, and we look forward to supporting Moovs users to expand their global affiliate network connections with GNet's more than 1,500 members," adds GRiDD Technologies Vice President Operations Bradley Brown.
You can meet the Moovs team at the upcoming CD/NLA Show in Dallas this October 10-13, where they will have a booth on the show floor (#240) and are hosting a session on Tuesday, October 12, called The Ultimate Guide to Running a Successful Chauffeured Business in 2022. GNet Powered by GRiDD is also a sponsor of the Women in the Industry Event, scheduled for Tuesday, October 12, at 4:30 pm.
Visit moovsapp.com or gnet.grdd.net for more information.
[10.05.21]