Details

Category: Industry News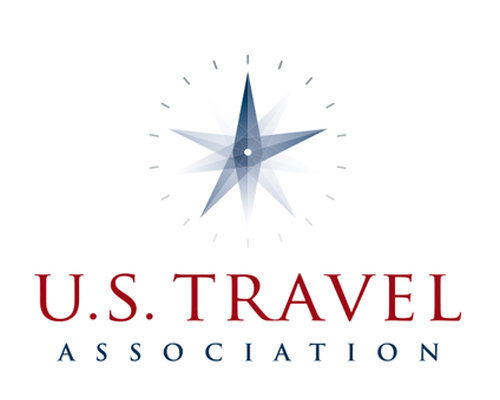 If you've ever doubted the effects that the travel and tourism industry has the U.S. economy, doubt no more as the 2020 numbers are sobering. Travel's economic footprint in the States shrank a staggering 42 percent last year, from $2.6 trillion to $1.5 trillion, according to new end-of-year totals prepared for the U.S. Travel Association by the research firm Tourism Economics.

The employment devastation was similarly massive: travel-supported jobs fell by 5.6 million in 2020 (16.7 million to 11.1 million)—a whopping 65 percent of all American jobs lost to the economic fallout of the pandemic. Travel and tourism had supported employment for 11 percent of the U.S. workforce prior to the onset of COVID.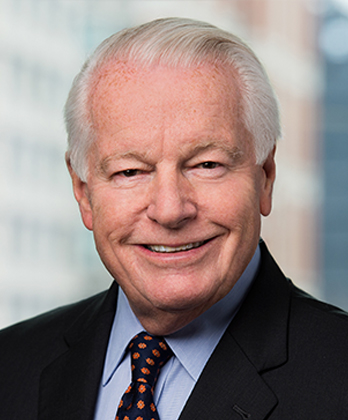 U.S. Travel Association President and CEO Roger Dow
The new data on travel's dramatic losses arrives as hundreds of industry leaders from across the country met virtually on March 17 with members of Congress for Destination Capitol Hill, the U.S. Travel Association's annual legislative fly-in.
"While the gradual progress of vaccinations has provided hope that a turnaround may be on the horizon, it is still unclear when travel demand will be able to fully rebound on its own," said U.S. Travel Association President & CEO Roger Dow. "With the travel industry suffering such a disproportionate share of losses, policymakers need to understand that a nationwide economic recovery effectively hinges on a travel recovery."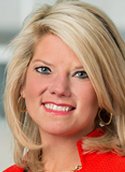 U.S. Travel Association EVP of Public Affairs and Policy Tori Emerson Barnes
Destination Capitol Hill focused on several key areas:
Provide relief for travel industry businesses
Advance stimulus measures to drive travel demand
Position the U.S. to welcome back international travel
Safely restore business travel, meetings and events
These policy priorities follow a year of intense efforts to secure crucial emergency relief for all sectors of travel—without which many of the sector's job losses may become permanent.
"The latest round of relief was helpful to our industry, but there are a number of important steps that still must be taken, especially extending the deadline for the Paycheck Protection Program and passing the key package of tax incentives in the Hospitality and Commerce Job Recovery Act," said U.S. Travel Association Executive Vice President of Public Affairs and Policy Tori Emerson Barnes. "The PPP is set to expire in just two weeks, yet the economic effects of the pandemic will continue to harm the industry far beyond that point."
Specific bills for which the industry is advocating include the Paycheck Protection Program Extension Act of 2021 and the Hospitality and Commerce Job Recovery Act of 2021.
Visit ustravel.org for more information.
[03.22.21]
Details

Category: Industry News
NYC Democratic Mayoral Candidate Andrew Yang
It's less than 100 days until primary day in New York City, but one candidate is already pulling ahead on the Democratic side in a sea of dozens of potentials (according to an early March WPIX-TV/NewsNation/Emerson College poll): Andrew Yang. New Yorkers will have a chance to hear what Yang has to say about his proposed policies for the future of transportation in the city during a virtual reception to be held on March 25 at 10 a.m. ET.
The conversation will be hosted by another familiar name who is intimately entrenched in the city's transportation infrastructure: Matt Daus, who formerly served as commissioner for the NYC Taxi & Limousine Commission. Daus is also an attorney with Windels Marx's transportation division, president of the International Association of Transportation Regulators, and a frequent contributor to our industry, including Chauffeur Driven.
Host Matt Daus of Windels Marx
Yang has maintained a healthy fan base since his time on the national stage. The entrepreneur-turned-political candidate captured a ton of attention during his run for president during the 2020 Democratic primaries, specifically for his progressive policies that include a proposed monthly $1,000 universal basic income (UBI) for Americans, but he ultimately suspended his campaign as the race heated up between Senator Bernie Sanders and now President Joe Biden. Now, the New York native is eyeing the coveted mayoral seat in the Big Apple as current Mayor Bill de Blasio's term expires.
Registration is limited and required. Click here for more information on how to join the online event.
[03.22.21]
Details

Category: Industry News
March is National Women's History Month. To mark the occasion, BUSRide magazine and the American Bus Association's Women in Buses Council compiled a trove of stories highlighting leading women in the industry. The piece, called 50 Stories From 50 States, showcases women from every state in the country who have played a key role in building the industry since the beginning, many leading their family-owned businesses today.
The stories can be accessed here.
"The stories that follow are a testament to women who work in, lead, and support the industry. Our sincere thanks to BUSRide Magazine for giving these amazing women in the motorcoach industry a platform to share their challenges and accomplishments that have helped shape this industry," said ABA President & CEO Peter Pantuso. "The stories you read here will give you an insight into what it is like to work in an industry that has been evolving for over 100 years and many of these women are part of the third, fourth, fifth generation of their family's business. To understand that these families and companies have gone through so many challenges over the years including global conflicts, financial disasters, and pandemics like COVID-19, but they remain standing today and still moving forward. It is nothing short of amazing."
ABA also announced that it will hold its annual Capitol Hill Fly-In event, virtually for 2021, on April 14. While the economy is certainly improving with a vamp up in vaccinations, this is a critical time for the transportation industries as we all look to return to profitability. More information about getting involved is available here. All members of the industry are invited to join the event, regardless of ABA membership.
Visit buses.org for more information about ABA. For more information about BUSRide, visit busride.com.
[03.22.21]