Details

Category: Industry News
The results are in! After calling for nominees for several of the association's open seats back in October, National Limousine Association (NLA) President Robert Alexander of RMA Worldwide announced the results of the fall election this past week.
And the winners are…
At-Large Region: Brett Barenholtz of Above All Transportation/Boston Car Service/ETS and Joe Reinhardt of Carolina Limousine & Coach
Central Region: Tracy Raimer of Windy City Limousine & Bus
Northeast Region: Jay Erlich of Europe Limousine
Southeast Region: Robert Alexander of RMA Worldwide and Shawn Glasgow of Peak Limousine
West Region: David Uziel of Urban BCN Worldwide
In his President's Message, Alexander thanked NLA members who took the time to vote, as well as offered his congratulations to his fellow Board members.
"I would like to congratulate all of the newly elected Board members and thank all who ran in the election. Your dedication and passion for this industry are to be admired and it is a comfort to know that there are many people ready and willing to roll up their sleeves and get involved. It takes courage to step up to the task, win or lose (and I speak from experience, having lost my first Board election). I urge those who did not see success in this year's election to consider running again and hopefully inspire others to run as well," he wrote.
The winners will serve for a 2021-2024 term, starting in January. Congrats to all the winners!
Visit limo.org for more information.
[12.14.20]
Details

Category: Industry News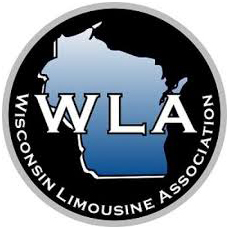 On December 9, the Wisconsin Limousine Association (WLA) held its monthly conference call to discuss regional industry news and to share a bit of seasonal fun.  
COVID-19 lockdowns and mandates were the main topic of discussion, as the Midwest continues to be a hotbed for the virus. WLA Director Paula DiBiasi of Chicago Coachworks informed the group that Illinois is in the midst of lockdown, with restaurants closed for dine-in meals and party buses prohibited. The city is only allowing events for groups of 10. In Wisconsin, however, mandated capacity restrictions for businesses have expired. 
With Christmas coming, and holiday cheer in full swing, WLA Secretary/Treasurer Karen Lotts of A Knight Rider Limousine asked members to take part in an Ugly Christmas Sweater competition. Participants were invited to send in a photo of the ugliest sweater they could find, and a winner was chosen by way of random drawing. DeVon Gillespie of Milwaukee Executive was the winner of a prize pack courtesy of Midwest Transit.
In keeping with the holiday discussion, holiday light tours are popular in the state. Milwaukee, Madison, LaCrosse, and Chippewa Falls were cited as popular areas for the tours.
Before the meeting concluded, WLA officers said that the association renewed its NLA membership for 2021. The next WLA conference call will be held Wednesday, January 13 at 1:00 p.m. CT.
Visit wisconsinlimo.org for more information.
[12.14.20]
Details

Category: Industry News
Despite the numerous challenges that arose in 2020, Lincoln and its dealer partners delivered exceptional client experiences and world-class vehicles this year, earning recognition as the highest ranking luxury brand in the J.D. Power and Associates annual Sales Satisfaction Index, moving up five spots over its 2019 ranking.
The study, now in its 35th year, has been redesigned to place greater emphasis on digital retail and remote buying. It measures customers' satisfaction with selecting vehicles from inventory, receiving credit approval, purchase price agreements, and complete purchase paperwork.
Lincoln's standard Pickup and Delivery service continues to be a key differentiator for the brand, with more than 223,000 experiences in 2020—an increase of 19 percent in November alone. Plus, in the spring, Lincoln worked closely with its dealer partners to accelerate the launch of its Effortless Sales Experience, which includes a fully remote sales platform and a virtual walk-around tool to better serve clients during the pandemic, allowing them to enjoy convenient and effortless services while keeping them safe in the comfort of their homes.
"Serving our Lincoln clients in ways that extend beyond the vehicle is one of the most important and exciting opportunities for our brand," said Lincoln North America Director Michael Sprague. "Despite the challenging year, by working in lockstep with our dealer partners we were able to deliver on an ownership experience that is a true representation of Lincoln luxury and, simply put—effortless."
The J.D. Power Sales Satisfaction Index is based on responses from nearly 36,000 buyers who purchased or leased their new vehicle from January through June. A comprehensive analysis of the new vehicle purchase experience, it measures customer satisfaction with the selling dealer as well as satisfaction with brands and dealerships that were shopped but ultimately rejected in favor of the selling dealership.
Visit lincoln.com for more information.
[12.10.20]