Details

Category: Industry News
The Transportation Alliance (TTA) has released its draft agenda for Mobilize 2020, its 102nd annual convention, with a packed slate to help fleet operators through the pandemic—and to position them for the coming business resurgence.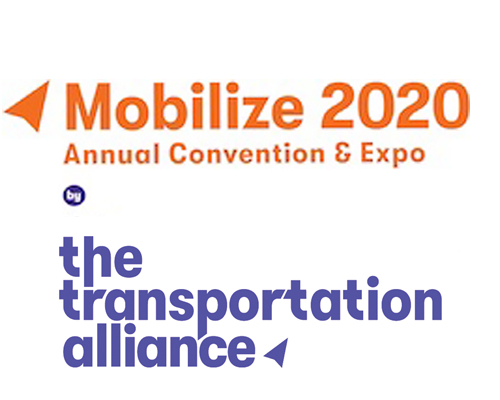 Under the tagline, "The road to economic recovery," Mobilize 2020 is scheduled to take place November 7-9 at the Hyatt Regency in Atlanta, Ga. Convention topics on the preliminary agenda include:
First-hand accounts from some of the most successful operators in the country on how they are surviving the pandemic and keeping their passengers and drivers safe
Tips on expanding into the fast-growing non-emergency medical transportation (NEMT) market, and the push for national certification of NEMT drivers
Finding and responding to RFPs to win new lines of business, including school, transit and corporate contracts
Technology discussions on systems automation, data management, apps, vehicle tracking, and call centers
The latest information on new federal stimulus plans as well as updated guidance on Paycheck Protection Program loan forgiveness
The view from Washington and what the national election means for the industry
Extra networking opportunities provided by open discussion sessions focused on responding to the pandemic, NEMT and accessing funds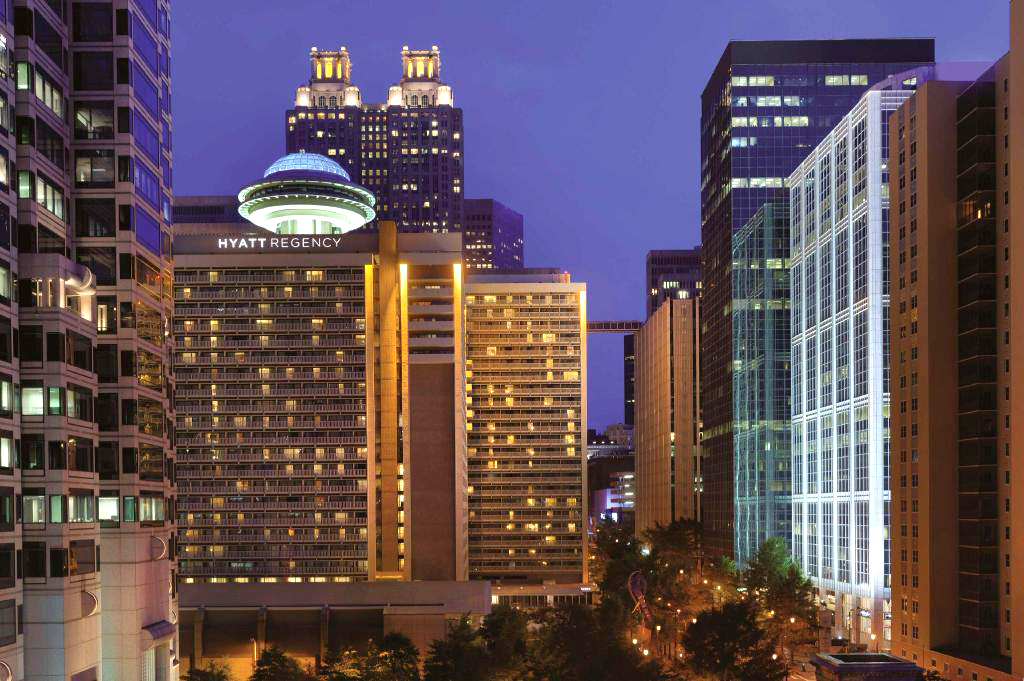 Hyatt Regency Atlanta, Ga.
On the Expo side of the event, attendees will be able to survey the latest technology and services from vendors and enjoy food and beverages in the Expo Hall. For a complete list of exhibitors, click here.
In addition, TTA will be holding its annual meeting, electing new officers, and honoring its 2020 Executive of the Year and Driver of the Year.
With a keen eye toward safety, Mobilize 2020 will require all attendees to wear masks, and all events will be set up to ensure social distancing according to CDC guidelines. Meeting rooms will be cleaned and sanitized between sessions, and hand sanitizer will be available throughout the hotel. All food will be available as individual portions or served by hotel staff wearing hairnets, hats, and gloves. Disposable food service items, including utensils and dishes, will be used, and bottled water will be available instead of water stations.
To further ensure a safe event, all registrations must be completed online by October 26—no walk-up, on-site registrations will be allowed.
Visit TTA's convention website page for more information.
[09.03.20]
Details

Category: Industry News
Prevost's service network, which the company says is the largest in the industry, has grown again with the opening of its newest service location in Capitol Heights, Md.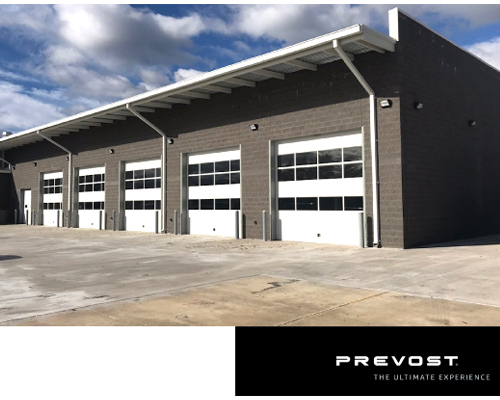 "We're extremely pleased to open our doors in Capitol Heights and to provide service to customers in and traveling through the D.C. area," said Service Network Director Randy Castillo. "We're committed to being the strongest service network in the industry, and our team in Capitol Heights is ready to provide the exceptional service experience our customers are accustomed to."
One of 19 Prevost service centers in North America, the facility is located at 1700 Rochell Avenue in Capitol Heights, approximately nine miles outside of the D.C. area. Features include a customer lounge, onsite parts storage for quick access, and two dedicated service bays. 
"We have a great team in place ready to go, and we're excited to begin seeing customers at the new location," said Jose Medina, branch manager of the Capitol Heights location.
For locations and hours of all Prevost centers across North America, visit prevostcar.com/prevost-parts-service-centers.
[09.03.20]
Details

Category: Industry News
Looking forward! Positivity was the name of the game during the recent virtual meeting of the Minority Limousine Operators of America (MLOA) call on August 26. The two-hour meeting, entitled The Power of the Pivot, was hosted by MLOA President Darrell Anderson of A-National Limousine Service and featured speakers Marlon McWilson of Bay Area Transport Services, Winston Cooper of Vision One Consulting Services, and Sean Duval of Golden Limousine. Each shared their strategies and success stories of pivoting during the pandemic. Several dozen people joined the call.
Before yielding the floor to the speakers, association business was discussed, including updates from 1st Vice President/Treasurer Travis Latham of Fellowship Fleet and Secretary Tiffany Hinton of MOTEV. MLOA has extended its membership to include those in transportation logistics. Hinton also reminded attendees that the goal of the association is to provide as much value and education to the members as possible, and that the Board is always available for any reason, not just for a problem.
The majority of the meeting, however, was dedicated to the speakers and how they are navigating the downturn in business. First up was Marlon McWilson, a new MLOA member who recently completed his certification as a minority-owned business.  McWilson stressed the importance and power of association membership, as well as the value of listening to your market and coming up with solutions. While growing Bay Area Transport Services, he also recently launched a cleaning company to help him diversify. He's also looking to focus more on affiliate work.
Cooper then spoke about his numerous pivots through his 30-year career. A former airport ground transportation manager at the Hartsfield-Jackson International Airport in Atlanta, Cooper founded his consultancy company in 2012. He noted that transportation was already changing well before COVID hit, and he urged operators to look toward logistics, mobility as a service (MaaS), and risk/safety as they contemplate the future of their companies. An optimist, Cooper noted that pivots can be temporary to get through a storm—but also necessary.
Rounding out the trio was Sean Duval, who spoke about his lengthy history of having to pivot with the economy and seize the opportunities that have presented themselves when his company faced a serious emergency—starting with the savings-and-loan crisis in the '90s. Duval says he has built his business over the past three decades by focusing on relationships, not only with other operators (he is a member of a Driving Results' group) but also the local community and government. In fact, those contracts have kept Golden Limousine moving during the pandemic, even thriving as one of their contracts was expanded. He also credited his strong team with Golden's success, which includes Manager of Service Delivery Maya Adrine.
In a final note of business, Anderson and Executive Director Veretta Yancey sought the opinion of members on holding its annual fall meeting in-person (in Atlanta) or online. Although a poll of members on the call skewed heavily toward a virtual conference, the idea of a hybrid concept warranted further discussion. A decision will be announced in the near future.
The speakers were a hit, and a part two to the discussion is expected to happen for an upcoming meeting (date and time TBD).
Visit mlooa.org for more information.
[09.01.20]