Details

Category: Industry News
The Illinois Limousine and Bus Association (ILLBA) hosted the latest installment of their Coffee With ILLBA webinar on Tuesday, March 15. Welcoming operators from around the world, the regular Zoom event allowed attendees to discuss and benchmark hot-button topics.
"Right now there's so many things happening that we haven't seen before," said ILLBA President Art Rento of Pontarelli Companies, addressing the various challenges operators are experiencing in the face of current events. Whether its gas prices, supply chain issues, or staff shortages, there's no question that the industry is tackling a confluence of difficulties unlike ever before.
Designed to help operators navigate these rocky waters, the ILLBA event took the shape of an open forum that addressed pressing issues and relevant business solutions. The conversation kicked off with a discussion about cash flow and making sure business owners are prepared with enough money on hand should the next COVID variant shut things down again. This led way into an exchange about the benefits of dynamic pricing to increase profitability.
Hiring chauffeurs and staff continues to be an ordeal in the luxury ground transportation industry, so ILLBA members shared their experience with offering sign-on bonuses to new employees and referral rewards to existing staffers. Overall, it was agreed that bonuses are best distributed in phases as new hires meet goals over time.
The rising price of gas is one of the largest issues plaguing operators today, so webinar attendees offered their two cents on surcharges and price increases. Operators also agreed that offering a strict timeframe on quotes (e.g., price is good for 48 or 72 hours) is a realistic solution to avoid getting crushed by future cost increases.  
The pros and cons of remote employees were also discussed, with some attendees finding it difficult to monitor the productivity of their remote staff. Overall, having remote employees was viewed as a positive, with Rento saying that his offsite staff was working out well.
ILLBA Executive Director Paula DeBiasi of Chicago Coachworks said that the organization hopes to make Coffee With ILLBA a more frequent event, and encouraged members and guests to suggest topics for future discussion. As always, the webinar was recorded and is available for free via YouTube by clicking here.
Visit illba.org for more information.
[03.22.22]
Details

Category: Industry News
You asked for it and we listened. In this column, we ask operators of all sizes and from all walks of the industry a question about their business and report their answers so you can assess how your own company compares to your peers. If you would like to participate, please email Rob Smentek at rob@chauffeurdriven.com for next issue's question.
TOPIC:

How is your company handling the higher cost of fuel? Are you raising your rates or adding a surcharge? How are you determining the amount/percent of the increase? 
---
To make sure we are as consistent as we were before the rise of cost in fuel, we are now focusing more on being responsible where this fuel is being used. We are stopping unnecessary vehicle idling and choosing the best and most optimal routes to ensure we aren't wasting any unwanted time on the road. We are promoting a safe and smooth drive, and insist that chauffeurs not speed aggressively, which not only jeopardizes the safety of the clients but also uses more gas. At the moment, we don't have a surcharge for gas, but we are willing to consider and have some ideas in works. We are keeping up with news and checking up on other competitive companies to see if they are imposing any new charges. If we do see a change in any competitive company setting extra regulations for gas, we will carry on and follow through.
Naseer Ahmed, President
Cadylink in New York, N.Y.
---

We did raise our surcharge 5 percent to cover fuel. I was thinking about raising the base rate, but that would be diluted by the driver increase and PUC assessment. If an additional increase is needed, I will then add to the base rate.
Gary Arndt, President
A Limousine Service in Pittsburgh, Pa.
---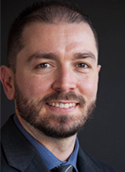 To curb the soaring prices, we are increasing our fuel surcharge rate to 10 percent on all rides. In order to be successful, you have to adapt to the landscape in front of you, and if you're not charging a fuel surcharge you are just shorting yourself in the long run. There's no doubt in my mind that more than 95 percent of companies out there will charge more for gas; how they determine it all depends on their individual market.
Anthony Asaro, Affiliate Manager
Desert Rose Worldwide Transportation in Phoenix, Ariz
---

I incorporated dynamic pricing into my current rate matrix in May 2021, which was the best decision in my 25+ years in this industry. That, combined with the fact that we originally raised our base rates, gave me the flexibility to not have to constantly check things and modify my rates accordingly. So, in circumstances like rising fuel costs, our dynamic pricing matrix's selection factors can account for that, as well as a multitude preconfigured factors, all of which add up to more bottom-line revenue—with little to no resistance from our clients or extra work on our part, considering that 90 percent of this is done online without ever talking to the client. 
Kirk Bagger, CEO
Captains Car Service in Parma, Ohio
---

We are adding a fuel charge as needed. It's higher on diesel vehicles and larger gas buses that get low mpg while sedans and SUVs have remained at a lower charge. 
Nick Boccio, General Manager
Buffalo Limousine in Buffalo, N.Y.
---
With gas prices rising so high in such a short period of time, I did add a fuel surcharge to all of our reservations, which is based on a percentage determined by distance. Longer distance trips have a higher fuel surcharge rate, with local trips being much less. With bigger vehicles—diesel and premium class vehicles—the gas prices hit the pocket hard. I decided to do a surcharge instead of just raising my prices to be able to fluctuate the percentage for longer distance trips.
Abdou Brahim, President & CEO
VA Executive Sedan & Limousine Service in Hampton Roads, Va.
---

Now, and continuing into the immediate future, we have asked our drivers to reduce idling times. All our units are equipped with Raven, so fuel levels, mpg, and idling times are reported at the end of every shift, and i t helps keep the chauffeurs accountable. We are encouraging our chauffeurs to take breaks in cool coffee shops if they need to sit for a while. We added a line item for fuel a few years ago and we are maintaining it at 10 percent of base. It's good to have it worked into the rate formula so that we can increase or decrease at a moment's notice. Today it seems the price of gasoline is changing every day. We keep an eye on it and manage accordingly. For us, it is a cost of doing business.
Theresa Callahan, Co-founder
JAX Black Car Transportation in Jacksonville, Fla.
---

We love high fuel prices! Why?
We raise rates but don't add a fuel surcharge because of legal liability if it isn't tied directly to operating costs.
It is the only expense that clients are sensitive to. If our insurance, tires, software, or other expenses skyrocket, they don't notice. But fuel is different.
Demand really jumps because corporate staff don't want to drive themselves and organizations accommodate those desires.
Our rates are dynamic based on date, demand, and operating costs. We figure that we get about 2 percent more on the bottom line every time fuel goes up 25 cents.
Bottom line (literally): I'll take $9.00 a gallon tomorrow.
Dan Goff, Owner
A Goff Transportation in Ruckersville, Va.
---

We have had two small increases in the past few months. I have noticed that clients are not even mentioning it, just considering it like it's a fact of life.
Jeffrey Goldin, Owner
Southwest Sedan Service in Scottsdale, Ariz.
---

In the past, we've gone with an industry-standard flat-fuel fee, which never made any sense to me. Since then, we have transitioned this surcharge to a percentage of the base rate, which is calculated on distance-and-time metrics. We have taken the opportunity to protect ourselves during our latest price negotiations, benchmarking from our larger client contracts from the past. Today, we utilize a fuel surcharge matrix template that outlines the parameters of the national price per gallon (PPG) average and how it will affect the fuel surcharge percentage fees. Our proposed fuel surcharge tiers are in national average dollar-per-gallon tiers as it relates to percentage cost basis points but entirely depends on the previous contract when it comes to renewals. In short, we take a $3.00 to $3.99 PPG national average fuel tier and relate it to the current surcharge set in place, with additional fuel tiers within the matrix, we move 2 percentage points per dollar on a sliding scale. With the national average currently around $4.29, our average surcharge is close to 12 percent for our clients—with an overall goal to cover the true cost of fuel. With larger equipment, we have adjusted these surcharges to similar tiers at higher cost percentages due to the decreased mileage and increased PPG when it comes to diesel fuel. With any negotiations and proposals, there are always exchanges, but in the event a customer is in complete disagreement with any new charges, we offer a lower fuel surcharge if the national average PPG drops below $3 per gallon. It's a win-win, and your business will make up any revenue left of the table with the lower fuel costs across the board.
Joe Gulino Jr., Executive Vice President
Gem Limousine in Woodbridge, N.J.
---
The best time to raise prices is when your customers are satisfied with your service. If you're planning a price increase, be especially diligent about proving your worth in the months before you do so. We are considering what we could throw in with our current service that would cost clients little or nothing but would have higher perceived value to the customer.
Agustín Hernández, Owner
Blackcar Offers in Mexico City, Mexico
---
By utilizing dynamic pricing, we are constantly one step ahead of operational price increases. We dynamically influence our "base rate" versus a separate "line item," as it makes it difficult to remove a line item once prices return to normal. In addition, we can advertise that we don't have a fuel surcharge.
Sam Rubin, Owner
Four Seasons Concierge Transportation in Park City, Utah
---

We have not yet added a fuel surcharge. Just as we were about to this week, it seemed that fuel prices went down a bit. Earlier this year, we did major price increase to offset the cost of engine oil, tires, and higher wages.
Jess Sandhu, Director of Operations
A&A Limousine & Bus Service in Kenmore, Wash.
---
I believe in incorporating the rise in fuel costs into the base rate. My perception is that extra fuel charges should go away; however, it seems that once a fuel charge is added as a line item, it never goes away. Instead, increase the rate to give the cushion you need for the fluctuations in those costs. For example, I got an invoice from an affiliate with a fuel charge and then an "emergency" fuel charge. So, if fuel goes up another $1/gallon, will they add a "super-secret double probation even more emergency" fuel charge? Be wary of line item-ing people to death.
Quentin Shackelford, Owner
AllClassLimo.com in Wichita, Kansas
---
We've loved hearing your answers to our benchmarking questions—but we always welcome suggestions for future topics, too!
Send an email to rob@chauffeurdriven.com you just might see your query answered in our next e-News.
[03.22.22 REV. 04.21.22]
Details

Category: Industry News
While we're stoked about the upcoming 2022 CD/NLA Show in Vegas that starts this weekend, we're always looking forward. That's why we're thrilled to announce that we're bringing our super-popular Executive Retreat back for the first time since 2019—and there's no better place than Miami South Beach for our returning event! This year's Retreat is being held at the world-class Loews Miami Beach Hotel, perfectly located in the heart of SoBe and right on the coast, this June 12-14. If you recall, Loews was also the host property of our 2015 CD Show.
"I would 100 percent recommend everyone attend the Chauffeur Driven Executive Retreats. I personally valued the smaller crowd because it gives you a chance to get to know people you may have never had the opportunity to speak to. The retreats are extremely organized, educational, and a lot of fun!" – Chelsea Candeub of Park Avenue Limousine
Anyone who has attended our Retreats in the past (Nashville, San Diego, and Austin, to name a few) knows how focused and intimate the networking is, in addition to a blend of high-level educational content, local food and flavor, tours and team-building events, and of course, a bit of quality time by the pool or on the sand to create an amazing, relaxing, and revitalizing experience from beginning to end.
As always, this event is limited to just 200 operators, so you have a chance to get to know every person who attends—and people come from all parts of the globe (who doesn't love an international destination like Miami?). It's the ideal environment for building lasting relationships.
"The Executive Retreat is always a great time. It's a smaller, more relaxed event than the shows and that provides you with a lot more quality time with other operators," says John Oulton of Richmond Limousine.
We're in the process of putting together seminars, workshops, and overall event programming and entertainment, but we already have a few things in the works. As is the case with most of our Executive Retreats, our education is concentrated, cumulative, and conducted by expert professional trainers from outside of the industry (such as The Ritz-Carlton Leadership Center and Franklin Covey from previous events) that you might not normally get at the larger shows.
The education for this Retreat will explore "how to do more with less," and will include an efficiency expert and a business/life coach to help you find that right balance at home and on the job. Some of the other topics we are developing include the current climate of M&As and how to prepare for it, as well as leveraging technology and the impact of cybersecurity.
"I love this event. I attend all sessions and always learn. The social events are first class and intriguing. Having a limited number of people and no show floor makes for more meaningful interactions between attendees." – George Jacobs of Windy City Limousine & Bus
What's more, we've secured an incredible room rate at the Loews of $289 per night—which is half-price for this stellar property. If you weren't at our 2015 show—can you believe it's been that long?—you can visit the Loews online by clicking here.
Special thanks to all our Platinum, Gold, and Affiliate Sponsors—including Platinum sponsor Lancer Insurance—for supporting this highly anticipated comeback event. Other sponsors include Gold: Century Business Solutions, Complete Fleet, and Driving Transactions; and Affiliate: Buffalo Limousine, Ecko Transportation, Elite Coach, and Gateway Global.
"I make it a point to attend every CD Executive Retreat for the networking and great events planned in each city. The event is always well planned and an absolute joy." – Tamekius Breland of Certified Chauffeured Transportation in Charlotte, N.C
Visit cdexecutiveretreat.com for more information.
[03.22.22]