Details

Category: Industry News

FASTTRAK Technologies, a leading software provider for the scheduled ground transportation industry, announces the appointment of Jessica Lynn Buchholz as its national sales & customer relations manager.
National Sales & Customer Relations Manager Jessica Lynn Buchholz
Buchholz has experience in all facets of livery/limousine operations management as well as IT management experience. Since 2007, she has worked for three St. Louis-area transportation companies, which involved a variety of positions from dispatching, to charter/DOT management, operations management, and IT management. She also participated in the migration of these companies from their existing industry software systems to the FASTTRAK Cloud Platform.
"We are excited and pleased to welcome Jessica to our management team," said FASTTRAK CEO Eddie McCoy. "With her strong background in livery industry operations and her experience in migrating clients from major platforms to FASTTRAK, we know she will be an asset to the company and more importantly, to our clients."
"I have long wanted to be a part of technology in this industry and FASTTRAK was the right fit for me to bring my experience and knowledge to the FASTTRAK Team," said Buchholz.
Visit fasttrakcloud.com for more information.
[11.21.22]
Details

Category: Industry News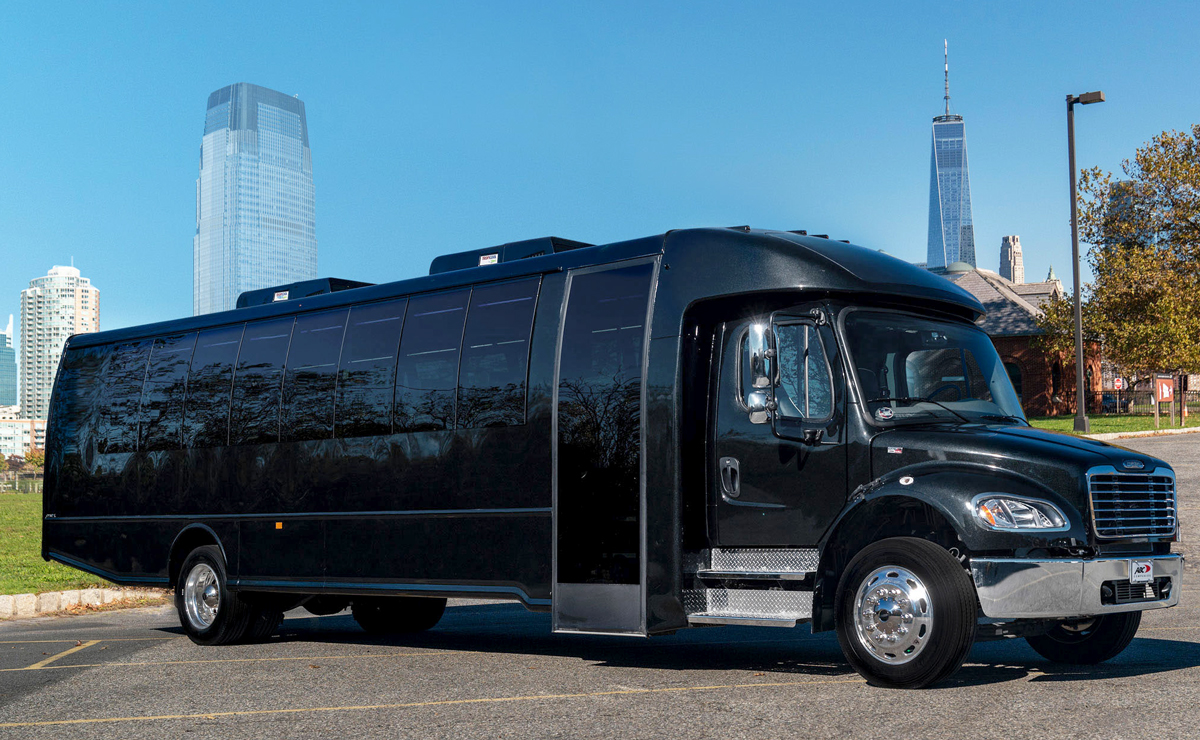 ABC Companies Turtle Top Osyssey XL
ABC Companies, a North American provider of motorcoach, transit, and specialty passenger transport equipment, continues to expand its equipment lineup with the unveiling of the Turtle Top Odyssey XL S2C at the 2022 CD/NLA Show this past week. The feature-rich, 41-passenger shuttle bus is available from ABC on both the Freightliner S2C and Ford F600 chassis, offering fully customizable options for exterior and interior components, as well as a variety of seating configurations.
ABC Companies President & COO Roman Cornell
"We're seeing many operators diversify their fleets with more transport options to expand their service and better serve evolving customer bases," said ABC Companies President & COO Roman Cornell. "It's a savvy move, and customers are extremely receptive to this premium product. They also appreciate the confidence of partnering with seasoned industry experts for all of their parts, service, support, and technical needs—which full-size coach operators have enjoyed with ABC for decades."
Business owners can expect high quality as well as generous passenger appointments aboard the 41-passenger Turtle Top Odyssey XL series featuring:
Increased passenger capacity for churches, colleges, city, or county transportation authorities, assisted living services, cross-country touring companies, excursion companies, and many more
High quality Ford F600 or Freightliner S2C chassis
Aerodynamic automotive exterior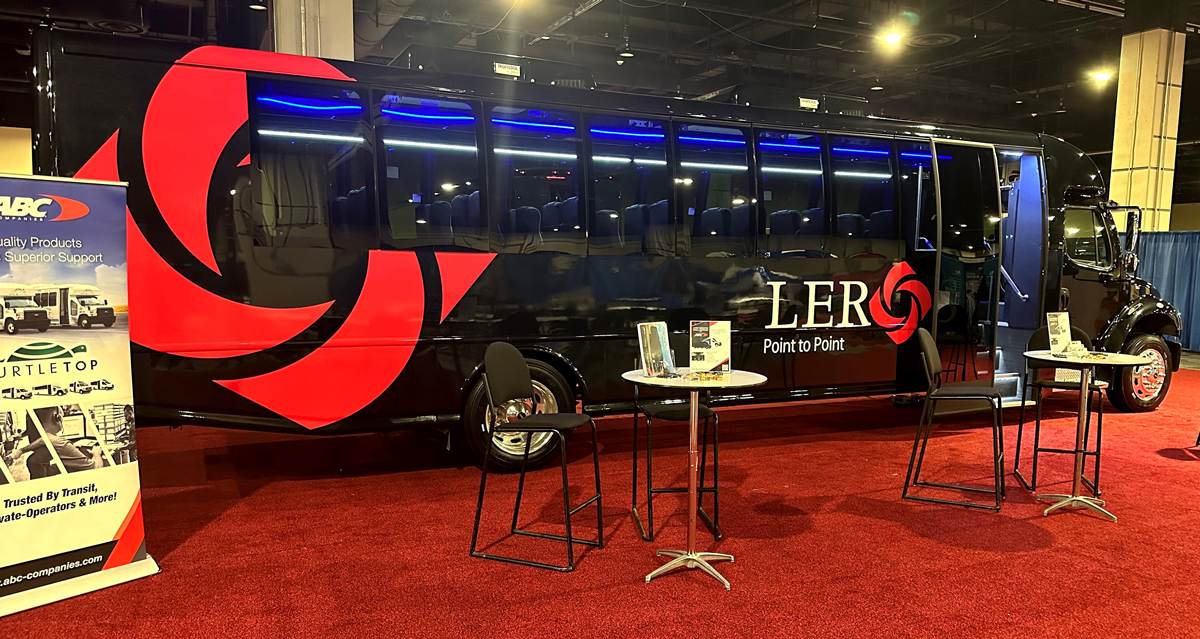 Bi-fold or 29" plug door passenger entry option
Wide interior with double row 19" luxury seating
Custom audio-video packages available
Large passenger windshield option
5-sided steel roll cage with rust inhibitor
Drop floor rear luggage option
Available restroom packages
Standard white full body paint
The CD/NLA Show floor model was customized with executive livery "wow" factor features including a scenic view front windshield and side windows, onboard charge ports, color LED lighting package, sleek leather seating, parcel racks, and rear luggage stowage. Additionally, optional wheelchair spaces make the Turtle Top Odyssey XL an ideal solution for a variety of operators, including those servicing ADA routes or requiring full accessibility.
Visit abc-companies.com for more information.
[11.21.22]
Details

Category: Industry News
It's been a full year since the Biden administration reopened the US borders to inbound air travelers in November 2021 and wait times exceeding 400 days for visitor visa applicants continues to hamper the recovery of the international travel sector, says the US Travel Association (USTA).
Visa interview wait times for potential first-time travelers from Brazil, India, and Mexico are now 317, 757, and 601 days, respectively. These excessive delays are the equivalent of a travel ban, driving potential US visitors to choose other countries, according to the association, which could result in a loss of nearly $12 billion in projected spending in 2023.
"A year ago, the images of planes and travelers headed to the US were cause for celebration after nearly two years of border closures," says USTA President & CEO Geoff Freeman. "Today, a full year since that joyful moment, a massive visa backlog has driven many of our potential visitors to go elsewhere. It's a setback the Biden administration should be fully committed to solving."
To bring attention to the issue, the association will launch a campaign later this month to highlight those affected directly by the backlog and its direct impact on the US economy and businesses. Part of the campaign will include a new website that will invite affected global travelers and small business owners to share a testimonial about how it is impacting them, as well as highlight policy priorities to help expedite processing in key foreign source markets of travel to the US. The campaign will also include social media using the hashtag #TheyWaitWeLose.
New forecasting analysis from Tourism Economics confirms the critical nature of the visa processing delays as inbound travel is projected to remain far below pre-pandemic levels in 2022 and 2023—resulting in a loss of nearly 50 million visitors over the two years and $140 billion in inflation adjusted travel spending. This reflects a downgrade of 8 million visitors in 2022 and 2023 combined—and $28 billion in travel spending—from the June 2022 forecast.
"The forecast is further proof that the US simply cannot afford to turn away high-spending international travelers," says Freeman. "While other economic factors may be out of our control, reducing visitor visa wait times is easily within the Biden administration's reach if only they would make it a priority."
Visit ustravel.org for more information.
[11.08.22]