Details

Category: Industry News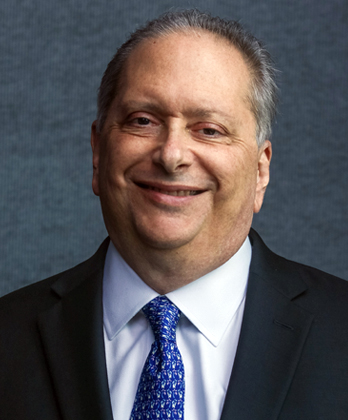 Ira Goldstein of The Black Car Fund
City & State, a weekly publication dedicated to the politics and policies of those who move New York, recently named Ira Goldstein (#84) of The Black Car Fund (BCF) and Matt Daus (#86) of Windels Marx and the International Association of Transportation Regulators (IATR) to its Transportation Power 100 list.
Published in the August 8, 2022, issue, the list highlights those who are shaping current and future policies surrounding transportation in the Empire State, which includes everything from taxis to scooters. The list also included recently named New York City Taxi & Limousine Commission Chair David Do (#19), who is now leading the city's taxi and for-hire vehicle fleets.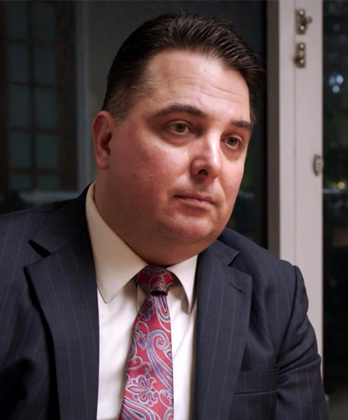 Matt Daus of Windels Marx 
Goldstein is the longtime executive director of BCF, which oversees workers' compensation and offers safety programs for more than 70,000 independent drivers in the New York metropolitan area. Under his leadership, Goldstein has implemented programs to streamline workers' compensation, increase driver safety, and expand no-cost health and wellness benefits to drivers. BCF also offers accident support and legal assistance to its members. During the pandemic, the BCF also distributed masks and other personal protective equipment to drivers.
Daus is the founder and chair of Windels Marx's Transportation Practice Group and was the former commissioner and chairman of the Taxi & Limousine Commission. Since 2009, he has served as president of IATR, a nonprofit educational and advocacy organization composed of government transportation commissioners and regulators from around the world. Daus is a regular in the pages of Chauffeur Driven as a contributing writer, as well as a speaker at CD/NLA events.
The entire list can be found here.
Congrats to all those named to the list!
[08.09.22]
Details

Category: Industry News
Are supply chain issues finally lessening the stranglehold on the vehicle market? Ford Motor Company is reporting that last month's sales grew by 36.6, and is the only major automaker to produce sales gains for a second month in a row, according to data released from the company. Additionally, sister company and luxury brand Lincoln bested sales for the month, posting an increase of 68.3 percent over July 2021.

Ford's gains have been bolstered by strong sales of electric vehicles (EVs), it's best-selling F-Series truck, and high-end large SUVs. Thanks to a surge in EV sales in July—driven by the F-150 Lightning, E-Transit work van, and the Mustang Mach-E—Ford grew more than three times the rate of the overall EV segment in July, although it still has a long way to go to catch up with giants Tesla and Chinese automaker BYD. Hybrid vehicles sales were also robust, making Ford the second-largest seller of hybrid vehicles (Toyota continues to claim first).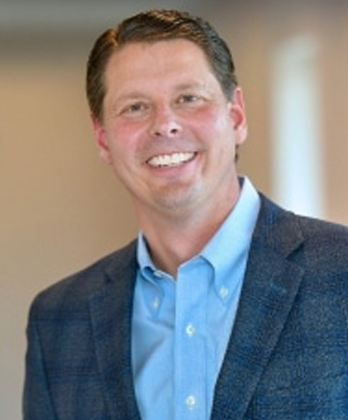 Ford Blue Vice President Sales, Distribution & Trucks Andrew Frick
The Lincoln brand, which is now dominated by SUVs, had a record sales month in July with nearly 7,000 vehicles sold. According to the numbers, Navigator sales were up 32 percent while the smaller Aviator—and a new favorite in our industry—was up 71 percent. It's smallest SUV, the Corsair, saw a threefold increase in sales compared to this time last year.
"Ford was America's best-selling brand in July powered by strong demand across our lineup. Our overall sales rose 37 percent in July and electric vehicle sales grew at three time the rate of the EV segment. Ford SUVs were up 70 percent, while E-Transit leads the electric van space with 95 percent of the electric van segment," says Andrew Frick, vice president, Sales, Distribution & Trucks for Ford Blue.
You can read more about the Ford and Lincoln vehicle lineup in our cover story from January 2022 here.
Visit ford.com and lincoln.com for more information.
[08.09.22]
Details

Category: Industry News
German automaker Mercedes-Benz has revealed the details of its highly anticipated, fully electric SUV, the EQB, which will be available later this summer in the US market. The SUV has seating for up to seven with its optional third row and is more competitively priced than the currently available EQS electric sedan. According to a press release from the OEM, the 2022 EQB 300 4MATIC will start from $54,500 and the EQB 350 4MATIC is priced from $58,050.
The all-electric compact SUV offerings include the EQB 300 4MATIC with 225 hp and the EQB 350 4MATIC with 288 hp. The EQB is fitted with a lithium-ion battery with a high-energy density. It has a maximum voltage of 420 V and, with a nominal capacity of around 190 Ah, has a usable energy content of 66.5 kWh.
The EQB SUV will be offered as a base model along with the option for two trim levels for the US market: Exclusive and Pinnacle. Both trim offerings build upon the generous standard equipment offered in the EQB base model, providing the high-level of comfort, convenience and unique EQ-specific features expected from Mercedes-EQ.
The EQB interior features the new-generation MBUX (Mercedes-Benz User Experience) Multimedia System with Augmented Reality Navigation system with Electric Intelligence highlighted on the 10.25" Digital Instrument Cluster and 10.25" Touchscreen Multimedia Display. Certain safety features such as the Active Lane Keeping Assist, Blind Spot Assist, and Active Brake Assist are also equipped as standard.
In combination with the Navigation with Electric Intelligence, EQB customers are provided with convenient use of the charging stations from various providers through Mercedes me Charge, which also offers a seamless integrated payment function with simple billing processes. With the EQB, two years of Mercedes me Charge is included. In addition, as an exclusive benefit of the collaboration with Electrify America, MB provides EQB drivers with an unlimited number of 30-minute charging sessions throughout the entire Electrify America network at no additional cost for the first two years, from account activation. This benefit extends to Electrify America's more than 2,600 ultra-fast DC chargers across the continental United States.
Click here for more information about the EQB.
[08.02.22]