Details

Category: Industry News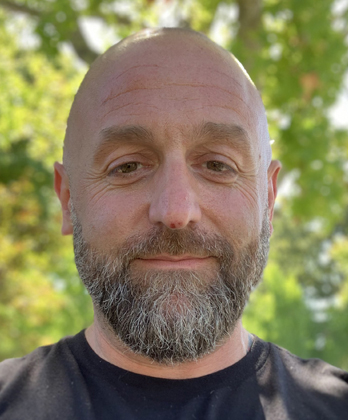 Urban Worldwide CEO David Uziel
Urban Worldwide CEO David Uziel has announced that he's kicking off 2022 by adding four new members to his remote, worldwide team. Business Development Manager Enzo Bacelo, DMC Specialist Vicki Stanbery, and Customer Service Agents Jen O'Brien and Ginette Jimenez will join Uziel's existing workforce in time for the new year. The San Francisco-based company, which also recently underwent a rebranding effort, was formerly known as UrbanBCN Worldwide Transportation.
"To me, hiring is everything," says Uziel. "This company is my home, and my team is my family. I never take any of it for granted, and part of that is making sure we're bringing in people who embody the brand and what we stand for from day one."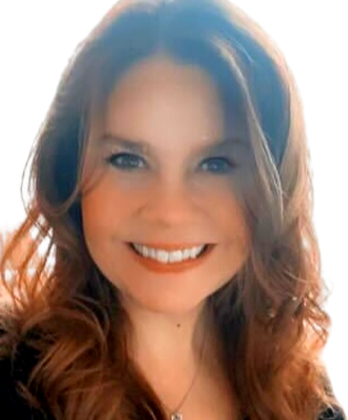 Urban Worldwide Customer Service Agent Jen O'Brien
After being forced to downsize his staff during the worst months of the pandemic, the ability to once again start adding people back to the roster is a welcome step toward something that feels a bit like normalcy, according to Uziel, and is a nod to his ambitions for the upcoming year. Uziel has been a strong proponent of a utilizing a remote workforce and has tapped into talent locally and from across the country as the company expands in the new year.  
In 2020 the company expanded with the launch of its private aviation network, UrbanAir, and in 2022 will launch a yacht charter branch that will serve to further bring innovative and dynamic performance to every niche of the private luxury travel industry.
"Our industry is recovering, slowly but surely, and our internal projections are strong. We have big plans for 2022, and we're going to be ready to follow through on them."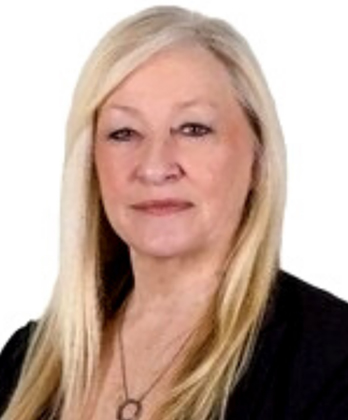 Urban Worldwide DMC Specialist Vicki Stanbery
DMC Specialist Vicki Stanbery brings 30 years of transportation and hospitality experience to her new role, with strengths in group logistics and customer service ethics. A mother of three and grandmother of six living in Euless, Texas, she knows the importance of family and is committed to extending that same consideration to her relationships with her fellow coworkers — "I already love being a part of this great team!"
Urban Worldwide Business Development Manager Enzo Bacelo
Business Development Manager Enzo Bacelo has more than 22 years of sales and marketing experience and has dedicated the last decade of his career to the limousine industry, selling roadshow and conference /event services worldwide for a London-based chauffeur company. Currently living in New York, he is tasked with establishing a stronger East Coast presence for Urban, while focusing on expanding the company's roadshow and corporate car services.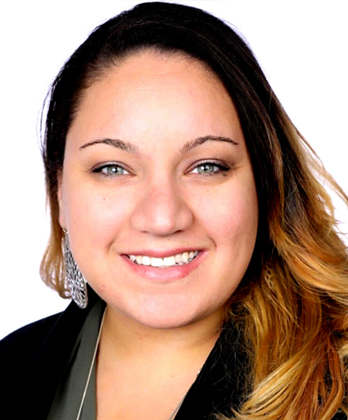 Urban Worldwide Customer Service Agent Ginette Jimenez
Chicago-based Customer Service Agent Jen O'Brien has nearly a decade of affiliate experience in the transportation industry, not to mention her skilled attention around communication and relationship-building. Uziel says that her support has already proven to be an asset to the team, with the promise of much more to come.
Customer Service Agent Ginette Jimenez has worked in transportation and hospitality for more than ten years and says she thrives in the fast-paced environment that defines these industries. Uziel says that handling logistics, planning events, and making sure clients are having the best possible experience are her top priorities. She lives in Orlando, Florida, with her three children and family.
Visit urbanworldwide.com for more information.
[01.04.22]
Details

Category: Industry News
Austin-based Lux Limo has announced that they have acquired Austin Classic Limo. The transaction includes a classic 1959 Jaguar Mark IX Saloon as well as a 1940 Cadillac Fleetwood Super Sixty, which will supplement Lux's expansive fleet.
"In August 2021, our company was honored when we were approached by industry veterans Phil and Dorothee Auldridge to continue the legacy of their homegrown vintage classic car company," says Lux Limo Corporate Sales & Marketing Account Manager Andrea McAdams. "Sadly, Phil was undergoing some health issues and didn't want to see his 'baby' disappear into nothing. After more than a decade of continuous efforts and successful weddings, Phil sought to find the perfect new owner. He searched for someone who would not only know how to utilize the already successful business he had churned, but also cherish his beloved Jaguar 'Nigel' and Cadillac 'General McArthur.'"
While the pandemic initially put the kibosh on the acquisition, once phones began ringing again, Lux enthusiastically moved forward with what McAdams describes as an easy transaction.
With retail—especially weddings—a major part of Lux Limo's business, having the two fully restored classic vehicles is an attractive new option for their client base. Additionally, the acquisition of Austin Classic Limo further cements the Lux footprint in the Dripping Springs, Texas, market. The company also services San Antonio, Houston, Dallas, and the Hill Country, along with a sister operation in Nashville.
Despite the growing concern of the Omicron variant, McAdams is optimistic about 2022. In the coming weeks, the company is looking forward to promoting their service at a large wedding industry show.
"Though times were pretty dark for most of us, we kept faith knowing that this is temporary, and we are grateful to once again be in full swing," she says.
Visit theluxlimo.com for more information.
[01.04.22]
Details

Category: Industry News
You asked for it and we listened. In this column, we ask operators of all sizes and from all walks of the industry a question about their business and report their answers so you can assess how your own company compares to your peers. If you would like to participate, please email Rob Smentek at rob@chauffeurdriven.com for next issue's question.
TOPIC:

Have you seen a dip in business or increased cancellations due to the recent news about the Omicron variant? In what segment have you seen the biggest impact? Has your state/market instituted any new measures that have precipitated this?
Note: COVID policies are ever-changing, and the answers may not reflect recent updates or mandates after the time of publication.
---
Here in the Midwest, my company hasn't experienced a decrease in revenue or a spike in cancellations as a result of Omicron. We typically deal with a lot of last-minute, off-the-cuff reservations at this time of year in my market, and this holiday season we have actually seen an uptick in business compared to last year at the same time at higher margins since we have now implemented dynamic pricing into our online reservations platform. If I had to pick one category, I'd say leisure travelers are still traveling, and most of them are leaving the country on vacation, even if it means jumping through hoops to do so while having to be tested many times. To my knowledge, the state of Ohio has not modified its mask mandate or made any other significant changes to it.
Kirk Bagger, CEO
Captains Car Service in Parma, Ohio
---
In the Tampa market, we have not seen a dip in business or an uptick in cancellations. Fortunately, we have been extremely busy with a rise in business (corporate and retail) and increased reservations especially on the corporate side. Corporate travel has nearly tripled in the last six months compared to the first half of 2021. Many clients are planning their meetings here in the Tampa area and so far, we have had a lot of successful events happen already. We are grateful for the rise in business.
David Di Domenico, VP / Affiliate Relations
Showtime Transportation of Tampa in Tampa, Fla.
---
We have seen a significant dip in business with dozens of cancellations to tune of $40K+ just in the past two weeks. Much of this is retail with a large portion directly linked to shows in NYC being cancelled, specifically the Rockettes. Many tourists would make an entire day out it, planning lunch before the show, with some shopping afterwards, so a Sprinter or limo trip would easily average $1,500-$2,000. We are also seeing some off-season/winter weddings being cancelled due to the large increase in positive COVID cases.
Johnny Donohoe, President
Sterling Limousine & Transportation Services in Newtown, Pa
---
We've seen a drop off in business here in Ireland, despite nearly 94 percent of the eligible population being vaccinated. New measures requiring hospitality to close at 8 p.m., a negative test to enter the country, and outdoor sporting events limited to 5,000 people have had a devastating effect on business with cancellations across all business segments.
Myles Flood, CEO
LfL Worldwide Chauffeur Services in Dublin, Ireland
---
We have had major cancellations for two major corporate events that take place each year in January. In addition, we've experienced some moderate leisure-related cancellations. As for measures, we are committed to our "duty of care" pledge, and still adhere to policies of masking, electrostatic spraying our vehicles multiple times each day, as well as a complimentary care package for each client with masks, hand sanitizer, and bottled water. We have strongly recommended our internal staff and chauffeurs get vaccinated completely.
Mark Kini, Founder & CEO
Boston Chauffeur in Boston, Mass.
---
Corporate business travel has naturally slowed down for the holiday season, but winter travel has increased. The Omicron variant shows itself in increased testing procedures and border controls. As of now, the number of service cancellations has been relatively low, but last-minute changes in private flight scheduling seem to fill up our working days nicely.
Ilpo Mäkinen, Director of Sales, Operations & Business Development
Limousine Service Ltd. in Helsinki, Finland
---
We operate in Austin and the surrounding cities that include the Hill Country. Travis County has not implemented any new measures since increasing to stage 4; however, many events have been canceled due to the surge. Luckily, our industry hasn't been affected yet. We have a 60/40 split of retail and corporate clients. It's hard to tell if our corporate clients will pull back on travel as they usually don't get back to business until the second or third week of January. This season brings many weddings, and we haven't seen a change in those requests. We are still requesting clients wear masks in non-partitioned vehicles along with continued efforts of heavy sanitation before, during, and after each trip. Our team of chauffeurs are all vaccinated and wear masks along with monitoring symptoms we hope to help slow the spread.
Andrea McAdams, Co-owner
Lux Limo in Austin, Texas
---
We have seen a few cancellations in direct correlation to the latest COVID surge. Unfortunately, most of them have been "We just tested positive and can't go," instead of canceling in advance. Many of the cancellations have come from family holiday trips, whether to see the grandkids or to go on a family vacation. Some trips and holiday parties are being postponed instead of outright canceled, so we are able to keep the revenue, even if it is deferred. We, as a company, are returning to mandatory masks and disinfecting more often, in efforts to keep our people safe and healthy. It seems to be a more trying time right now than it was in 2020.
Tracy Salinger, President and CEO
Unique Limousine in Harrisburg, Pa.
---
We in Seattle have definitely seen a dip in corporate business and are bracing for a decrease. The first shock came in the second week of December from two of my bio-tech companies canceling all transportation and informing the staff not to travel for two months. And it looks like events for January and February are being canceled too as I write this. Since we are in a blue state, we notice more retail work being canceled. It has been a tough two years for most companies, and we cannot wait for spring to come.
Jess Sandhu, Director of Operations
A&A Limousine & Bus Service in Kenmore, Wash.
---
It takes longer for things to reach us in Kansas, both positive and negative. So far, we have not seen any noticeable difference in reservations, nor has the state instituted any new or revised mandates.
Quentin Shackelford, Owner
AllClassLimo.com in Wichita, Kan.
---
We have seen a downturn in business due to sports teams (pro, college, and high school) canceling games and tournaments. But on the flipside, the teams that are not canceling are increasing the number of buses so the players can spread out. Fortunately, in most cases we are seeing postponements and not cancellations, so it is equalizing itself out overall.
Brian Whitaker, Director of Sales
Chicago Classic Coach in Mount Prospect, Ill.
---
We've loved hearing your answers to our benchmarking questions—but we always welcome suggestions for future topics, too!
Send an email to rob@chauffeurdriven.com you just might see your query answered in our next e-News.
[01.04.22]