Details

Category: Industry News
Last year, New Jersey-based My Limo—which is celebrating 40 years in the industry—established a new scholarship program that would award financial assistance to children of the company's employees who met the program's qualifications. This year, they awarded three recipients for achievements in academic excellence and community service.
The winners are:
Academic Excellence Scholarship: Margaret Wilk, daughter of Chauffeur Gregory Wilk, is entering her junior year at St. Michaels College and currently holds a cumulative GPA of 3.754.
Community Service Scholarship: Nicholas Forero Aguilera, son of Car Rental Agent Julio Forero, is entering his freshman year at Drew University. Nicholas graduated from Randolph High School with a cumulative GPA of 3.33 while playing competitive soccer and working as a detailer with the company's Car Rental Division.
President's Scholarship: Lourdes Roman, daughter of Director of Chauffeur Services Angel Roman, is currently enrolled in graduate studies at Fairleigh Dickinson University to obtain her Doctor of Physical Therapy Certificate.
The company convened a Scholarship Committee, which consisted of Director of Client Services Jason Gogel, Senior Director of Charter & Group Services Shawn Corcoran, General Manager JoAnn Mosquera, Director of Sales and Marketing Robert Colucco, Senior Dispatcher Ed Bartlett, Call Center Agent Sarah McClure, and Chauffeur Bob Siberine. They met during the summer to review applications.
Congrats to all the winners!
Visit mylimo.com for more information.
[08.29.23]
Details

Category: Industry News
These dates and locations were current as of press time. You can always find the latest information at chauffeurdriven.com/industry-events.
September
Greater California Livery Association Luxury Transportation Expo
9/5-9/6 Portofino Resort in Los Angeles
gcla.org
Limousine, Bus, Taxi Operators of Upstate New York Summer Meeting
9/6 at 5:00 p.m. Sahlen Field in Buffalo
limocompanies@yahoo.com to RSVP and for more info
Arizona Limousine Association Meeting
9/7 at 11:00 a.m. at Chompie's in Phoenix
info@azlimo.org to RSVP (by 9/1)
National Association of Motorcoach Operators Annual Conference
9/10-9/14 Resorts Casino Hotel in Atlantic City, N.J. 
namo-coaches.org
Illinois Limousine and Bus Association Coffee With ILLBA
9/12 at 10:00 a.m. CT via Zoom
illba.org
Maryland Limousine Association Meeting
9/19 at 12:00 p.m. at Jimmy's Famous Seafood in Baltimore
mdlimoassoc.org
Colorado Limousine Association Meeting
9/19 at 10:30 a.m. at Tower Tap & Grill (at the DoubleTree Hotel) in Denver
cololimo.org
The Transportation Alliance Mobilize 2023 Conference
9/19-9/23 at the Sheraton Myrtle Beach in Myrtle Beach, S.C.
thetransportationalliance.org
Philadelphia Regional Limousine Association Meeting
9/20 at Spasso's in Media
prlainc.com

Maryland Motorcoach Association Group Leader Travel Showcase
9/26 at the Eden Resort & Suites in Lancaster, Pa.
marylandmotorcoach.org
International Association of Transportation Regulators Annual Conference
9/27-9/30 at the W Hotel in Scottsdale, Ariz.
iatr.global
October
New England Livery Association Annual Golf Event (rescheduled)
10/3 at the Marlborough Country Club in Marlborough, Mass.
nelivery.org
Colorado Limousine Association Meeting
10/17 at 10:30 a.m. at Tower Tap & Grill (at the DoubleTree Hotel) in Denver
cololimo.org
CD/NLA Show
10/22-10/25 at the Gaylord Palms in Orlando
cdnlashow.com
[08.29.23]
Details

Category: Industry News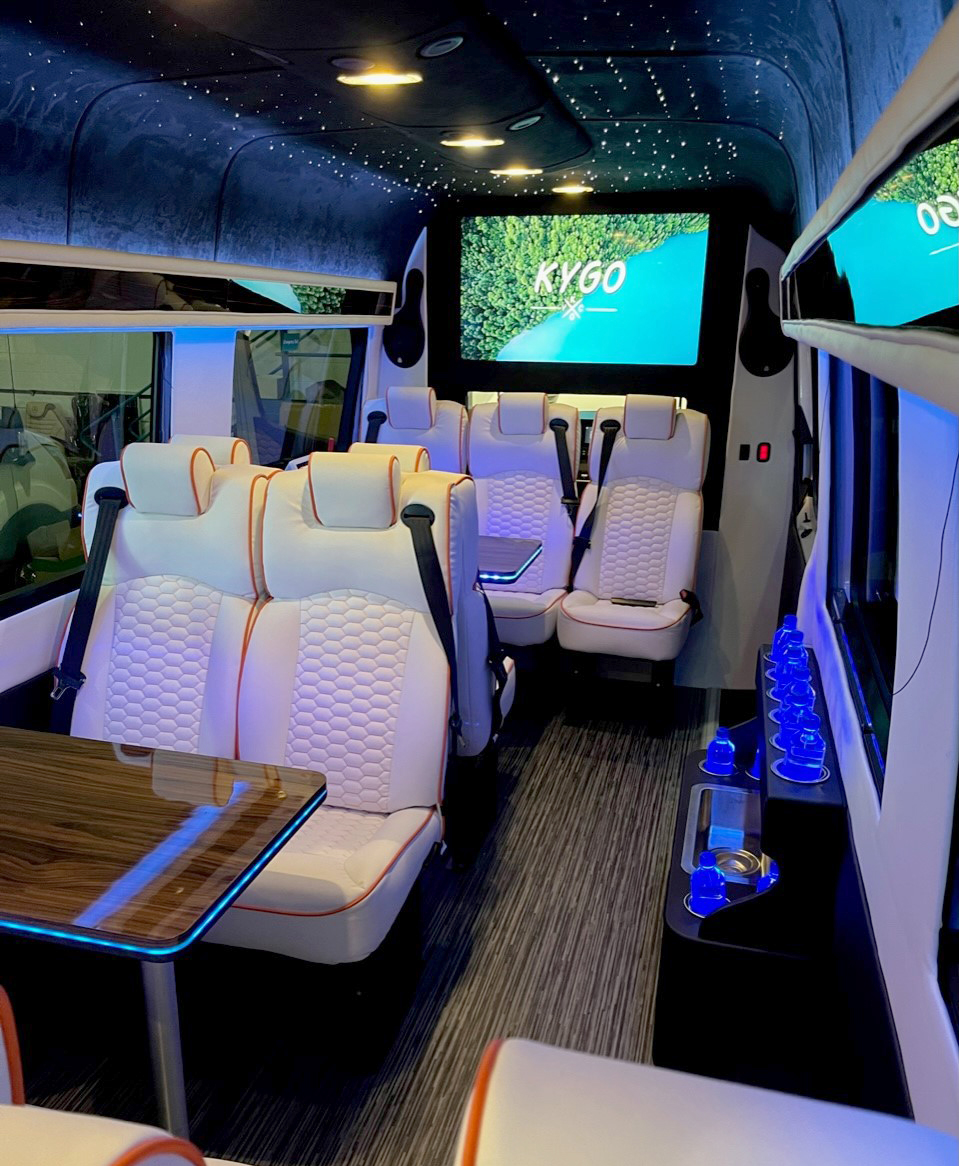 Absolute Styling interior of their custom vehicle
Absolute Styling, the popular Mercedes-Benz eXpertUpfitter based in Vancouver, Canada, is expanding its footprint to the States with the opening of its state-of-the-art manufacturing facility in Miami, Florida. This strategic expansion marks a significant milestone for the company as it extends its operations to better serve the American market with high-quality executive Mercedes-Benz vans—with Florida being an obvious choice thanks to the large number of operators within a day's drive.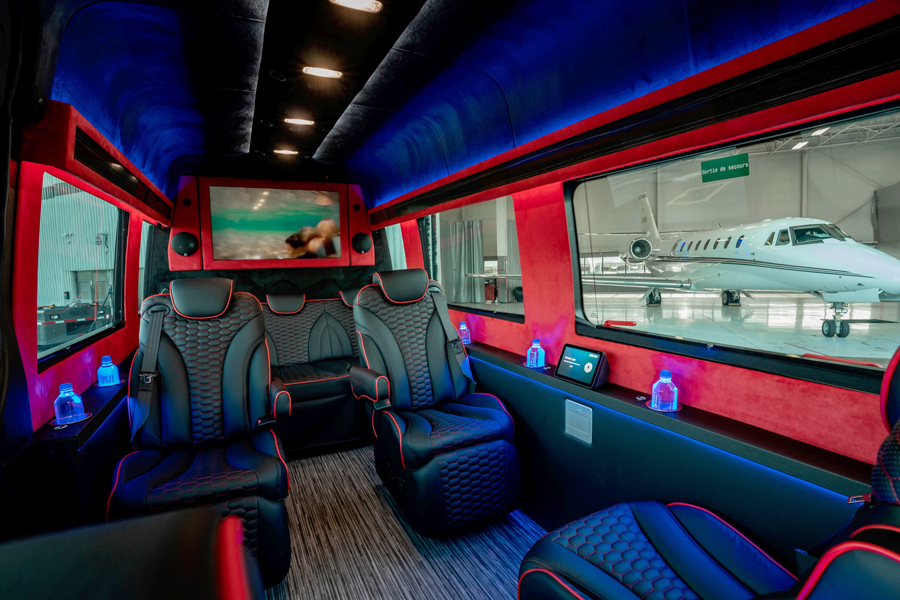 Vehicle interior
Founded nearly a decade ago, Absolute Styling has been creating custom shuttles, executive vans, and other specialty builds for its high-end customers. Each Sprinter includes all possible luxurious amenities that an executive needs in a mobile office van, in order to provide the owner with the luxury of saving time and enhancing productivity. Absolute Styling is a NHTSA and Transport Canada Certified company.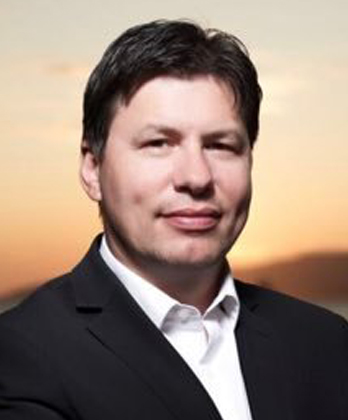 Absolute Styling Founder & CEO Lorenzo Armani
The new manufacturing facility in Miami is a testament to Absolute Styling's commitment to innovation, luxury, and precision engineering. Equipped with cutting-edge technology and staffed by a team of experienced professionals, the facility is designed to meet the growing demand for top-tier executive vans in the American market. Absolute Styling's reputation for crafting bespoke solutions for Mercedes-Benz vehicles aligns perfectly with the discerning tastes of American clients seeking unparalleled comfort and style.
"We are excited to bring our expertise and passion for precision craftsmanship to the American market," said Absolute Styling Founder & CEO Lorenzo Armani. "With this new facility, we aim to set new standards for executive Mercedes-Benz vans, providing clients with vehicles that seamlessly blend luxury, functionality, and innovation."
The Miami location, about a year in the making, is nearing its expected opening date of September 1, with the first vehicles anticipated to roll off the line by the end of the month, pending eXpertUpfitter certification. Like its parent facility in Vancouver, this location will adhere to the same principles of excellence that have made Absolute Styling a leader in the industry and a favorite among customers.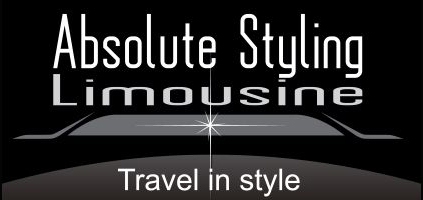 Armani stresses his commitment to producing quality and safe vehicles that are built in compliance with NHTSA and Mercedes eXpertUpfitter standards. Each vehicle produced will undergo meticulous customization, ensuring that every detail aligns with the highest standards of quality and design, Armani says. From premium interior finishes to advanced technological integrations, Absolute Styling's Mercedes-Benz vans are tailored to elevate the driving experience for both professionals and executives.
The decision to establish a manufacturing presence in Miami was a strategic one with a lot of potential, according to Armani. The region's vibrant business landscape and access to key markets make it an ideal hub for serving clients across the United States. This move is expected to further strengthen Absolute Styling's position as a sought-after brand for luxury vehicle customization.
Absolute Styling invites clients, industry partners, and automotive enthusiasts to witness the unveiling of its new Miami facility and explore the remarkable craftsmanship that goes into creating each executive Mercedes-Benz van.
Visit vanconversionshop.com for more information about Absolute Styling.
[08.28.23]