Details

Category: Industry News
You asked for it and we listened. In this column, we ask operators of all sizes and from all walks of the industry a question about their business and report their answers so you can assess how your own company compares to your peers. If you would like to participate, please email Rob Smentek at rob@chauffeurdriven.com for next issue's question.
TOPIC:

Have meetings and other corporate events returned in your space? How are the demands/expectations of these clients different from 2019?
---
We are finally ready to welcome the world back to Canada. As of April 1, visitors were no longer required to show a negative test result when entering the country, which has led to an increase in leisure and corporate travel for us. For instance, we recently hosted the TED Conference in Vancouver. Concerts and tours also have picked up, and thanks to our affiliate network and our new model year fleet, we are booked and busy!

The demand for quality service and new vehicles is at an all-time high, and we are fortunate to have a large and diverse fleet. The difference we've seen from our clients and affiliates is that they are not looking for the cheapest price; the conversation has shifted to: "Are you able to provide the service? Is your fleet up to date? Do you have the new Escalades or the Executive Sprinter?" Price is not the first thing they ask when we get a request.
Lorenzo Armani, CEO
Absolute Styling in Vancouver, BC
---
Sales meetings and other corporate events have been back in full force. We are experiencing high demand—not only because of a shortage of drivers and vehicles—but because it seems every few weeks these meetings are concurrent, even though the clients are different.
Nick Boccio, General Manager
Buffalo Limousine in Buffalo, N.Y.
---
Being in Texas and "open" longer than most regions in the US—and around the world for that matter—we have experienced a steady uptick since June 2021. We are still off 35 percent from our totals in 2019, but the corporate meetings and interest in the Dallas market has been a direct result of Texas' willingness to accept meetings much sooner than other states. We are seeing smaller groups, which are more profitable anyway. While our total revenue numbers are down, our profit margins are much better than before. The only real difference I see between 2022 and 2019 is the fact that clients are trying to cut costs as much as possible whereas in the past, the "just do it" mentality prevailed. The social distancing or disinfecting questions are all in the past, as well.
Eric Devlin, President/Owner
Premier Transportation Services in Dallas, Texas
---
Meetings and corporate events have been returning for almost a year now. People are back in the office and large corporations have been given the green light to travel since the beginning of this year. Most of this has been because Florida has always had few restrictions regarding COVID. Ironically, we've seen several meetings advertising similar mask mandates and vax requirements at their home office, but ditching the protocols once they were here.
Thomas Halsnik, President
Walsh Chauffeured Transportation in Tampa, Fla.
---
Meetings and corporate events have come back strong. We had about a 20 percent increase starting in March compared to 2019 numbers, and from what we can see, this won't be stopping anytime soon. I think the demands and requests are similar to 2019, but we are educating them on how our industry has changed and that we are still dealing with staffing issues and other challenges. Once we explain this to them, they seem to understand and become easier to work with in my opinion.
Matthew Johnston, President
AJL International in Irving, Texas
---
Quite a few meetings and site inspections for upcoming meetings and conferences have returned to Vienna in recent weeks. Clients are eager to get back to in-person/hybrid meetings, so we're expecting a very busy second half of the year. Demands and expectations vary; some still focus on implementing COVID-protocols while others are 100 percent back to normal. They expect the same level of service as before but are a bit more focused on how the cancellation/change policy is applied, and there are more last-minute changes than before.
Katharina Monsberger, Managing Director
RSL-Premium in Vienna, Switzerland
---
Meetings and events have definitely picked up. During the end of '21 and first half of '22 there were a lot of "make up" meetings. While that has settled a bit, group transportation is up. There are fewer concerns about social distancing: meaning, there are more people in vehicles instead of using more vehicles for space. There is less and less mask wearing as well.
Quentin Shackelford, Owner
AllClassLimo.com in Wichita, Kan.
---
Corporate meetings and events have come roaring back to the point that on any given day we have multiple events happening all over the country. We are blessed beyond belief as our clients are grateful to have a partner who will cater to their needs even in this new normal. Our clients still have high expectations and demands but they are more willing to pay premium prices to accomplish this.
Ron Stein, Founder & CEO
Exclusive Sedan Service Worldwide in Newhall, Calif.
---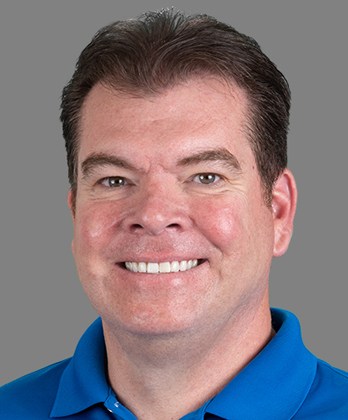 Corporate events and meetings are coming back strong in Charlotte. Our clients are happy to get a vehicle—most are not shopping price. Demand definitely outweighs supply at this time. As a result, we are working hard to hire drivers with experience.
Andy Thompson, President
Rose Chauffeured Transportation in Charlotte, N.C.
---
Our meetings and corporate events have jumped up about 100 percent over the course of the last three months in San Francisco. The demands are higher, but it appears that DMCs are more understanding about the challenges we face with costs and employees. Speaking for myself, we had to readjust the discounts we provide DMCs as costs across the board went up. In all, our relationships have gotten stronger across our various locations because they can tell we are dedicated to them in the long run.
David Uziel, CEO/Chairman
Urban Worldwide in San Francisco, Calif.
---
We have seen an increase in meetings and a need for corporate travel, but not as many corporate events. Any corporate-type events have been smaller. We strongly believe that as we get into the third and fourth quarters of 2022, we will see an increase—but it won't be quite at 2019 levels. We do anticipate a boom in 2023 in both corporate travel and events.
Nancy Vargas, CEO
DH2 Chauffeured Transportation in Jamaica, N.Y.
---
We are located in South Florida, and meetings and events have returned with a vengeance! There is huge pent-up demand, and we are booked solid straight through the summer months, which traditionally don't see as much meeting and event activity. We are finding that people's expectations are completely different than 2019: Then it was business as usual, now it's "Thank goodness we are back to normal." I also feel that meeting planners respect and appreciate the high level of service that our industry has to offer. It's quality over price, and great service over convenience.
Rick Versace Sr., President & CEO
A1A Global in Boca Raton, Fla.
---
We've loved hearing your answers to our benchmarking questions—but we always welcome suggestions for future topics, too!
Send an email to rob@chauffeurdriven.com you just might see your query answered in our next e-News.
[03.22.22 REV. 05.18.22]
Details

Category: Industry News
Now that cash transactions are all-but-nonexistent in the luxury ground transportation industry, the importance of having a reliable credit card processor for your business can't be overstated. With that in mind, the Illinois Limousine & Bus Association (ILLBA) welcomed guest speaker Jay Pearson of EBizCharge/Century Business Solutions on their latest Coffee With ILLBA webinar to share the value and importance of finding a processing company. ILLBA members and guests from around the country took part in the discussion.
What should you look for when selecting a credit card processor? According to Pearson, rates are important… but aren't everything. While you should look closely to determine your "true rate" and shop rates periodically, it's also important to consider whether your processor knows the industry. Did you know that the luxury ground transportation industry has more chargebacks than average, according to data presented by Pearson? It's important that your credit card partner is aware of trends and potential trouble spots. Similarly, having a single number to call when you need assistance is vital. When you introduce a third-party company—say, PayPal—you're only adding another level of potential aggravation when there's a chargeback or fraud.
Following Pearson's presentation, ILLBA Executive Director Paula DeBiasi of Chicago Coachworks opened the session up to questions and free discussion. Construction at O'Hare Airport was raised, though it's currently on schedule to meet its October 2022 conclusion. Other problems at the airport were talked about, notably an increase in homeless people in the terminal and the relentlessness of unlicensed black car services. DeBiasi theorized that the penalty doesn't fit the crime since many of these illegal operators just factor the fines they receive from the police into their cost of daily business. Ultimately, reporting the unlicensed drivers to airport officials or the police remains the best way to counteract them. Other topics discussed included an increase in the theft of catalytic convertors and the dissolution of the federal mask mandate for transportation services. Many attendees agreed that they will continue to use masks based on client requests (also, your state and local mandates may still be in effect).
The next Coffee With ILLBA session is slated for Tuesday, May 17. It's free to attend, and operators from any market are invited to take part. Register by emailing info@illba.org.

Visit illba.org for more information.
[04.19.22]
Details

Category: Industry News
The Wisconsin Limousine Association (WLA) held their monthly membership meeting via Zoom on Wednesday, April 13. The group welcomed guest speakers to discuss the benefits of belonging to trade association, including Illinois Limousine & Bus Association (ILLBA) Vice President Tracy Raimer and Karl Guenther of Statement Limousine.
First and foremost, being part of a trade association gives you clout, said Raimer. For instance, membership gives you a proverbial seat at the table to make sure your voice is heard when, say, your local airport institutes a new rule that affects the industry. Furthermore, belonging to an association can offer you a de facto 20-Group where you can exchange benchmarks and advice. While addressing the fact that some operators may have concern about interacting with competitors, WLA Director Paula DeBiasi of Chicago Coachworks pointed out that associations are not social clubs; they are organizations for advocacy and education than only strengthen the industry within a given market. Guenther, who is based in Cleveland, Ohio, spoke about the formation of a new association in his region, which is quickly gaining traction and interest.
Following the discussion about trade associations, WLA President Larry Epstein of Gallant Knight Limousine informed the members on the webinar that new Entry Level Driver Training (ELDT) regulations went into effect in February, which require new drivers and chauffeurs to have more training before getting a CDL license. While this is ultimately beneficial in terms of safety and compliance, it only adds to the existing challenge of hiring new drivers.
A recording of the meeting is available to members on the WLA Facebook page. The WLA is planning a conference call for their May membership meeting.
Visit wisconsinlimo.org for more information.
[04.19.22]