Details

Category: Industry News
The Illinois Limousine & Bus Association (ILLBA) hosted a "Coffee With the ILLBA" Zoom conference on Tuesday, September 14, which included members, representatives of their board of directors, and special guests. CD President & Publisher Chris Weiss and Editor Rob Smentek were among the more than 20 attendees online for the meeting, which largely focused on effective networking during the pandemic.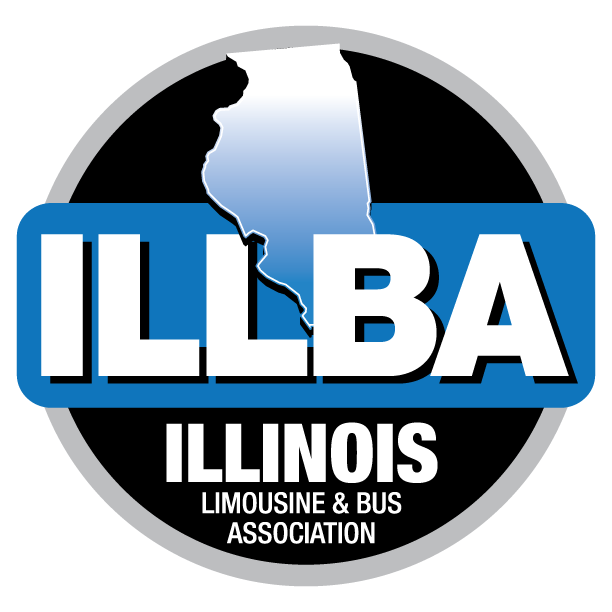 ILLBA President Tracy Raimer of Windy City Limousine & Bus welcomed the group, and thanked the board members for their continual efforts to offer relief and education in the midst of the industry downturn. Raimer announced that the Board realizes that now is not the time to ask for dues, so membership fees have been eliminated for the remainder of 2020, and operators throughout the country are encouraged to join. Director Ron Hoye of Carey International stated that any members who are paid up for 2020 will have their dues applied to 2021. He also encouraged operators to invite staff, including chauffeurs and ICs, to take part in the association while membership is open.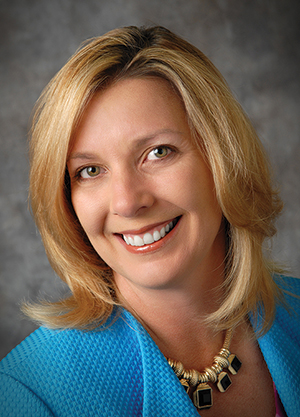 ILLBA President Tracy Raimer
Raimer then invited Weiss to share some info about the upcoming Chauffeur Driven/NLA Virtual Event on November 17-18. Organized in place of the now-cancelled show in Orlando, Weiss revealed that two full days of educational sessions and networking are being planned. While the final speakers and schedules will be announced imminently, he did hint that an online version of the always-popular Operator Mentoring Program will be offered. CD is also remaining hopeful that the CD/NLA will return to Vegas in 2021.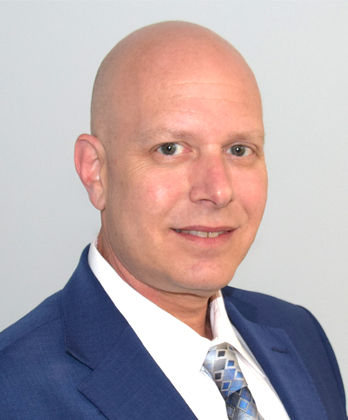 CD Publisher Chris Weiss
Next, Special Guest Speakers Arthur and Drew Messina of Create-A-Card provided an informative and fun discussion on improving your networking experience, both inside and outside the industry. According to Arthur, successful networking is a based on the three-tiers of relationship, trust, and success. Drew seconded that notion and emphasized the importance of community involvement as who you know will foster your brand and business.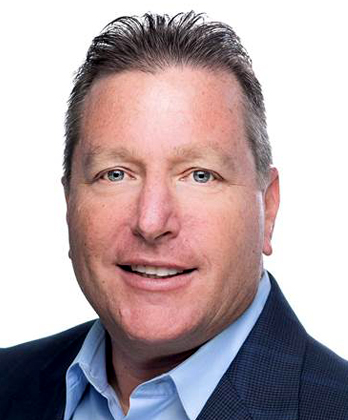 Arthur Messina of Create-A-Card
As the pandemic has made face-to-face networking an impossibility, the Messinas recognized the benefit of using social media and teleconferencing apps to promote you and your company. Drew and Arthur recommended joining as many Facebook/LinkedIn groups as possible to spread the word of your service. However, operators shouldn't feel limited in joining industry-related pages. Arthur mentioned "Moms' groups" as being very successful with increasing awareness of ground transportation companies. While Facebook, etc., are easy and cost-effective ways to keep your brand in front of your clients and associates, they pair warned operators to be conscious of what they post on social media, as anything deemed controversial can affect your brand.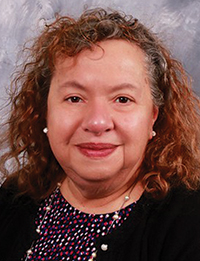 ILLBA Executive Director Paula DeBiasi
With online meetings now the norm (at least for the foreseeable future), the Messinas also acknowledged the value of Zoom and teleconferencing apps, and offered up ways to make it work better as a networking tool. First and foremost, Arthur recommended that Zoom users work in a space with good lighting and a stagnant camera. While it's common to multitask during an online meeting, your clients and associates shouldn't be distracted by you moving around or driving in a car. Arthur and Drew provided instructions on how to set up a profile picture in case you cannot be in front of the camera. They also gave a tutorial on setting up a virtual background that includes your logo. Quick on the draw, Drew used Zoom's chat feature to send free graphics to each of the meeting's attendees to upload to their desktop computers.
The Coffee With ILLBA meeting concluded with some updates on the City of Chicago and an open forum to discuss business opportunities. ILLBA Executive Director Paula DeBiasi of Chicago Coach Works informed the attendees that the city's business affairs office is still closed, but renewals are happening via email. Similarly, city inspections are taking place, but only 12 companies are performing the service. Also, ILLBA has started a dialogue with the city to reduce licensing fees for 2021, since the majority of vehicles have not been in service during this year.
With restaurants reopening in the state, operators on the call have reported an uptick in weekend business; however, many ILLBA members are continually looking for other business opportunities, including non-medical transport, school transportation, and even children's birthday parties. For October's meeting, the topic of marketing campaigns was suggested, since that is consistently met with interest from operators and vendors.
The full recording of the event is available here. 
Visit illinoislimousineassociation.com for more information.
[09.20.20]
Details

Category: Industry News
That's a wrap! Months after the United Motorcoach Association's Virtual Summit, themed Ready. Aim. RESTART!, debuted in June, nearly 80 operators participated in its final installment on September 9. The event featured follow-up sessions at four, eight, and 12 weeks to help the motorcoach industry find strategies to work through the pandemic.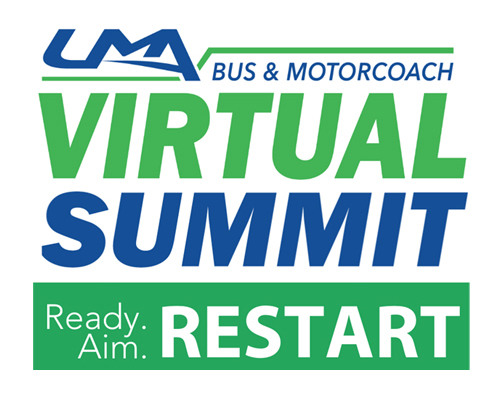 Hosted by Joe Calhoon, a business consultant who gave the summit's keynote address, the last session featured a panel of speakers who shared what they are doing to focus on employees. Calhoon is a proponent of the ECO system, which dictates that an owner's job is take care of the employees so that they can serve customers, which leads to customer loyalty and ultimately to the benefit of everyone. As an example, he referenced the extreme customer loyalty that Southwest Airlines enjoys—a so-called firm of endearment—which is a direct result of focusing on employees who also love their jobs.
The panel, featuring John Grzywacz of CIT Signature Transportation in Ames, Iowa; Alan Robinson of R&W Charters of Atlanta, Ga.; Alan Thrasher of Trasher Brothers Trailways of Birmingham, Ala.; Larry Hundt of Great Canadian Holidays & Coaches of Kitchener, Ont.; and Jasmine Sayah of Best Tours and Travel in Fresno, Calif, shared their stories of how they are engaging employees when the work is sparse, from doing heavy community and charity work such as meal delivery to side ventures and additional revenue streams to hosting a movie night with employees and their families. Strengthening relationships with staff, customers, and the local community has been a key focus for the panel. Having a sense of purpose, even if certain runs don't necessarily make a profit, is helping to keep critical team members engaged with the company and thinking about the future when travel resumes in earnest.
Moreover, the session offered a beleaguered industry a shot of hope and optimism as no one expected we'd still be in lockdown six months later.
UMA is still moving forward with its Expo in Orlando this March 3-7, 2021, which will mark its golden anniversary. The association was founded in 1971 as the United Bus Owners Association., adopting its current moniker in 1996.
The event was sponsored by Lancer Insurance, Spader Business Management, PAX Training, and Rellevate.
The association also holds weekly Town Hall meetings on Thursdays at 2pm ET. You can register for the event here.
Visit uma.org for more information.  
[09.15.20]
Details

Category: Industry News
The Transportation Alliance (TTA) has announced its new 2021 dues structure in which transportation companies will pay lower fees than 2020 dues by up to $1,000 per member.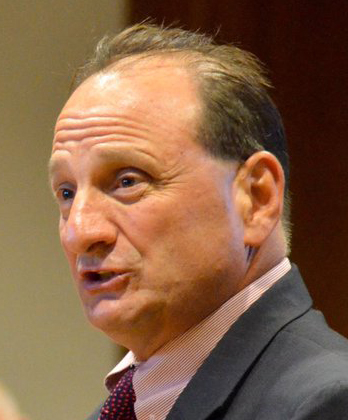 TTA President Tom Arrighi
Nearly all members, including vendors and state transportation associations, will also be able to take advantage of an additional 15 percent discount for prompt full payment if received by Jan. 15, 2021. The new structure also replaces the previous tiered model and is now offering the same benefits to all members at one low fee. In addition to its new simplified pricing, TTA is offering customized payment plans to any member who would prefer to spread payments out over time. By joining now, operators are able to receive 15 months of membership benefits at 2021's all-inclusive low dues fee.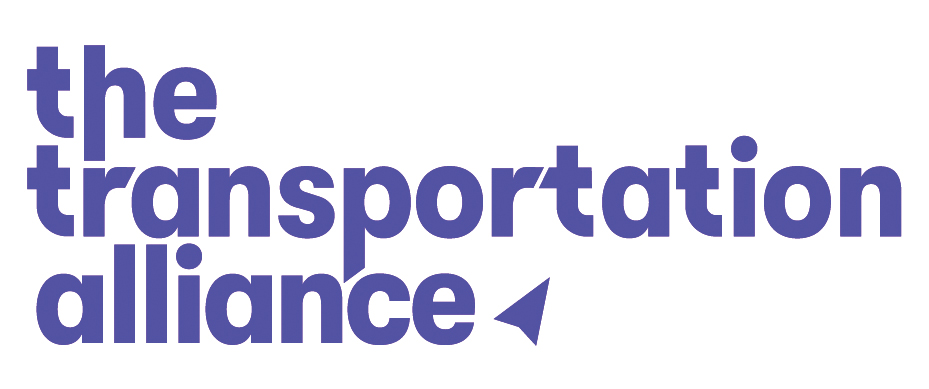 "This new payment plan makes joining our industry-leading association as easy as possible for members," said TTA President Tom Arrighi. "We know these are difficult times, so we wanted to open the door as wide as possible to members to make one of the most important investments in their companies as they meet the challenges of the pandemic today, and as they position themselves for the resurgence that will surely come."
Memberships start as low as $357 for small fleets that take advantage of the 15 percent discount. National fleet operators (operating in multiple cities) will receive a 7 percent discount. The new dues and discounts are as follows:
| | | |
| --- | --- | --- |
| U.S. Operator Fleet Size | 2021 Dues | Discounted Fee* |
| 1-9 | $420 | $357 |
| 10-19 | $640 | $544 |
| 20-49 | $1,080 | $918 |
| 50-99 | $1,960 | $1,665 |
| 100-259 | $4,623 | $3,930 |
| 500 & up | $5,560 | $4,726 |
| National | $15,000 | $13,950** |
| | | |
| --- | --- | --- |
| Int'l Operator Fleet Size | 2021 Dues | Discounted Fee* |
| 1-49 | $420 | $357 |
| 50-99 | $740 | $629 |
| 100 & up | $1,160 | $986 |
Vendors, Public Entities, and Nonprofit Trade Associations
| | | |
| --- | --- | --- |
| Member Type | 2021 Dues | Discounted Fee* |
| Vendor | $1,150 | $978 |
| Public Sector | $750 | $638 |
| Nonprofit Association | $750 | $638 |
* Discounted fee available to all who pay the 2021 annual membership in full by January 15, 2021.
**National membership covers up to 10 company locations.
Visit TTA's website to join today, call 301.984.5700, or send an email to info@thetransportationalliance.org.
[09.15.20]