Details

Category: Industry News
Complete Fleet Livery Sales has announced the appointment of Deserie Petrillo as Volvo sales ambassador. Petrillo is responsible for the day-to-day deliverables for livery sales for the company's Smythe Volvo dealership in Summit, N.J.
"Deserie has a proven track record of building successful partnerships with internal and external business leaders and stakeholders," said Complete Fleet President Barry Trabb. "I am confident in her ability to provide our Volvo clients with outstanding customer service, no matter how high-pressure or time-sensitive the situation."
Petrillo and Trabb have had an ongoing conversation about working together since they met 10 years ago. "It was finally the right time to make a shift in my career," said Petrillo. "I am excited for the opportunity to apply my 20+ years of banking and retail experience to support Barry and the Complete Fleet team in delivering unparalleled products and services."   
Headquartered in the Maplecrest Ford Lincoln dealership in Union, N.J., Complete Fleet has been satisfying the unique needs of the chauffeured transportation industry for more than 25 years. Trabb and his team have a combined 85+ years of experience working with limousine and ground transportation providers nationwide, providing an extensive lineup of vehicles, same-day approval and delivery, and special financing packages.
Visit completefleetsales.com for more information.
[05.11.23]
Details

Category: Industry News
Biden Administration Ends COVID Reqs: Last month, the Biden administration announced that the COVID health emergency, for federal purposes, was concluding on May 11. Additionally, the administration is ending its vaccine requirement that it put in place in 2021 for federal contractors, federal employees, and international air travelers—a welcomed move that many travel associations were pushing for to remove the final barriers to international business travel. Although its no longer a requirement, the administration highly encourages everyone to remain up to date on their vaccination. 
Source: The White House
---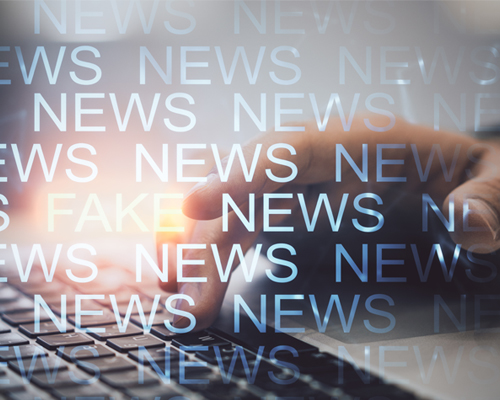 It's the Economy, Stupid: The Federal Reserve has been trying to tamp down on inflation for more than a year now—chiefly by raising the key interest rates to cool off borrowing—but it still hasn't been enough to stop the economic train that is the jobs report. The April report, released last Friday, shows that employers added 253,000 jobs to private payrolls, lowering the unemployment rate to 3.4 percent. Although the past two reports have been adjusted downward, they are still in the positive. In addition, wages also increased, which is a mixed bag for business owners who still have customers who can absorb price hikes, but also have to pay higher salaries to their own workers.
So, inflation? It may be hard to believe, but inflation rates have been dropping since a peak of 9.1 percent in March 2022, according to Statista. In March 2023, it reached 5 percent over the previous year, but it doesn't necessarily mean prices are falling as it's still well above the Fed's target of capping it at 2 percent. But good news: April 2023 prices were 4.9 percent higher from a year ago, which was slightly lower than the 5 percent analysts expected, according to data released on May 10 (hey, it was enough to excite stock market trading). Although many economists still predict a recession in late 2023 or early 2024, those predictions have been pushed back numerous times. With the recent Fed rate hike, its 10th since last year, economists hope that any recession we may experience will be mild.
Sources: Bureau of Labor Statistics, Statista, CNBC
---
Small Businesses Are the Barometer: The National Federation of Independent Businesses, an association dedicated to advocating for the interests of small business owners, reports that their Small Business Optimism Index dropped 1.1 points in April, a downward trend that has continued for the past 16 months. For context, April's Optimism Index fell to 89.0, which was last seen in January 2013. The biggest two factors, finding employees and the threat of the near-term economic outlook (namely inflation), are likely no surprise to any small business owner. While most owners reported that they didn't require a loan, two percent of respondents noted that it was marginally harder to secure additional funds in April with higher rates. But it's not all bad: While inflation remains a top concern, it does show signs of easing, according to the report.
Source: National Federation of Independent Business
[05.09.23]
Details

Category: Industry News
One of the advantages of the CD/NLA Executive Retreat is the opportunity for intimate networking and interaction with a small group of eager operators. Real partnerships develop over the course of our event thanks to the ample one-on-one opportunities afforded to operators. Whether it's conversing over breakfast or sitting next to a fellow business owner at one of our evening dinner events, you can bet that you'll meet several new associates, if not friends, throughout the retreat.
But that tight-knit vibe extends past networking and into our educational programming. Each year, the Executive Retreat offers exclusive interactive sessions that let you work side by side with your fellow operators, and in some cases compete against them for bragging rights and more.
When we head to Nashville this June 4-7, we're thrilled to present Interactive Roundtables: Are You Exposed?, a late Tuesday morning session that will team groups of operators to discuss theoretical crisis circumstances and how they can best be dealt with—and we're not talking about an accident or late dispatcher. In the tradition of past retreat classroom competitions like the acclaimed Owner's Game, you'll get competitive as you tackle issues that have no playbook but could derail a business if not handled skillfully. With so much out of your hands, the one area where you can gain control is in how you respond and think quickly when you're in the middle of a major emergency. In this energetic roundtable, teams will be forced to ask, "What if…?" as they're presented with several make-or-break moments and discuss suggestions on how they would handle a situation as it unfolds, as well as ways to minimize any risk that could jeopardize the long-term health of an operation. We'll also explore strategies to keep your cool when the worst-case scenarios are landing squarely in your and your team's lap. These case studies transcend typical service scenarios and go deep into the nitty gritty of potential catastrophes that affect all aspects of a business. And with this game, there's more at stake: a prize will go to the winning team based on their readiness and quick thinking when offering solutions for unexpected challenges. We're confident you'll find this roundtable to be engaging, enlightening, spirited, and fun!
As we're less than a month away from the event, we'd like to take the time to acknowledge all our generous sponsors for their part in making the CD/NLA Executive Retreat the most anticipated industry event of the season. Special thanks to Platinum Sponsors Empire CLS Worldwide and Lancer Insurance; Gold Sponsors Complete Fleet Livery Sales, Driving Transactions, EBiz Charge, Find Staff, Limo Anywhere, Lucid, MCI, PAX Chauffeur Training, Prevost, Transportation Advisors, and Volvo; and Affiliate Sponsors A1A Global Ground, Amaren Chauffeured Transportation & Management, ANB Trans, Boston Luxor Limo, Dolphin Transportation Specialists, Ecko Transportation Worldwide, Gateway Global, Leader Worldwide, Luxury Ride Nashville, North Point Global Transportation Services, Premier Transportation, Signature Transportation Services, U.S. Sedan Service Worldwide, Victory Ground, and VIP Global.
Also, it's your last chance to take advantage of our exclusive room block at the Nashville Hilton Downtown. Our stellar $279/night (Sun-Wed) rate expires at the end of the day on Wednesday, May 10. Click here to book your room now!
Visit cdnlaexecutiveretreat.com for more information.
[05.09.23]