Details

Category: Industry News
The American Bus Association (ABA)—the industry leader advancing North American motorcoach travel and tourism—released motorcoach industry closure data gathered from the Department of Transportation's Federal Motor Carrier Safety Administration (FMCSA).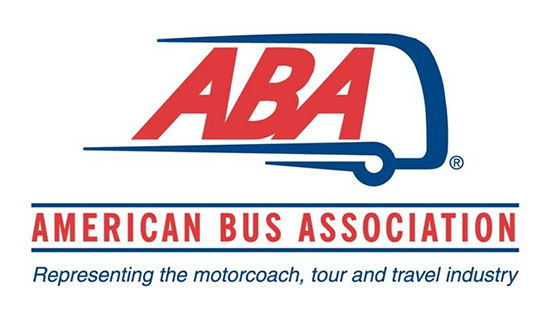 According to FMCSA, in a typical year such as 2018 or 2019, the motorcoach industry would expect to see an average of 100-120 passenger companies lose operating authority.
The data collected by FMCSA show a surge in losses of authority for motorcoach operators in 2020, which means these companies are no longer providing transportation, in some cases forever. There have been nearly 500 companies who have lost their operating authority, whether voluntarily or involuntarily, so far this year (482 through Nov. 30, 2020), a 400 percent increase over 2019. Nearly 72 percent of these losses of authority occurred between April and August 2020, during the height of the pandemic. According to FMCSA records, only 26 (5 percent) of the closures in 2020 appear planned in advance, with an "Out of Business" form filed with FMCSA. It is unknown how many other companies remain open in "name" only or on the brink of formal closure.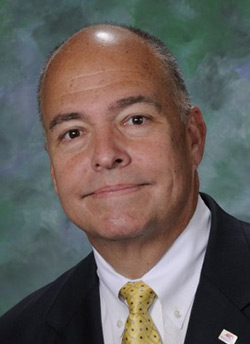 ABA President Peter Pantuso
"2020 has been an extraordinary year in terms of companies no longer operating buses," said ABA president and CEO Peter Pantuso. "Between April and August 2020, we saw the equivalent of nearly three years of closures in just four months. I do not know of any other transportation industry impacted as severely by this pandemic as the motorcoach industry. Our industry is unique, and we need a bridge to a time of recovery, which is at least 12 to 24 months away."
This follows the recent testimony on Capitol Hill by Pantuso to help capture some much-needed aid for the industry. On Tuesday, December 15, Pantuso testified to the Senate Committee on Commerce, Science & Transportation Subcommittee on Manufacturing Trade and Consumer Protection on the impact of COVID-19 on the live event entertainment industry, including transportation suppliers.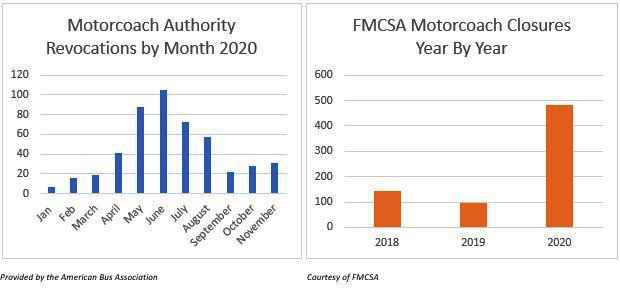 In prepared remarks, Pantuso outlined the devastation COVID-19 has brought on the motorcoach industry, which has also affected many other industries including the live entertainment industry. A portion of ABA's motorcoach membership, Entertainer Motorcoaches, is focused on transporting artists, entertainers, and celebrities and their crews and equipment on ground-based tours and to various entertainment venues. As well, politicians and the media also rely on these motorcoaches for scheduled events. Motorcoaches play a critical role in advancing the event as well as post-event activities, facilitating not only transportation of artists and crews, politicians, and the like, but also audiences to live events, including sports events.
"All motorcoach companies are a vital component of the national transportation network, providing intercity scheduled bus service, commuter and shuttle operations, school bus transportation, charter and entertainment services," said Pantuso. "Prior to March 2020, the motorcoach, tour, and travel industry was fully engaged in driving the economy, and the charter sector was preparing for another strong tourist and entertainment season. However, the outbreak and spread of COVID-19, has brought the industry to a standstill. To date, our industry has been entirely overlooked, in terms of its critical role in the nation's transportation network and economic engine. Our industry is unique, and we need a bridge to a time of recovery, which is at least 12- to 24 months away."
The ripples can be felt through the economy as motorcoach companies directly employ close to 100,000 workers and generate $15 billion in economic activity, in addition to supporting nearly 2 million other jobs across America and creating $237 billion in direct and indirect economic activity nationwide.
Today, the industry is operating at less than 10 percent of 2019 levels, with no clear path to recovery for another 12 months or more. Lacking any direct financial support, as other passenger transportation modes received in previous stimulus packages, the industry and specifically the entertainer motorcoach sector, is now facing a dire situation meaning employees would be out of work permanently. 
It is important to note that the motorcoach industry is a capital-intensive industry, where the largest cost are the costs of equipment and insurance with payments at the mercy of deferments by lenders and vendors. With the reduced demand for transportation services because of the pandemic these numbers could significantly increase in the future.
Visit buses.org for more information.
[12.30.20]
Details

Category: Industry News
National Tire Concierge Services (NTCS) has partnered with the National Limousine Association (NLA) to provide an affinity program exclusively for NLA Members, to become the chauffeured transportation industry's gateway to value-added products, services, and savings. Utilizing the tire brands (Michelin, BFGoodrich, and Uniroyal tires) of the world's premier tire manufacturer—Michelin North America—NTCS is primed to offer their best-in-class tire program to all chauffeured transportation operators.
With more than 45 years in the tire and automotive industry, NTCS is fully engaged in providing their customers with special and competitive nationwide pricing, along with their prized concierge services. NTCS will not only troubleshoot both tire and dealer issues on your behalf, but search for tires, book your installations, and whatever else they can do to make your tire purchases "stress free." Building on their mantra to "bring tire cost efficiencies and services to all fleet vehicle owner/operators," NTCS focuses on fleet solutions for the small to mid- to large-sized fleets primarily in the chauffeured Transportation, OTR and recreational vehicle industries. Its products include road hazard warranty, telemedicine, discount drug Rx card, full-service motorhome warranty, RV technical assistance program, WiFi and most importantly, their premier National Tire & Service Fleet Card Program.
As an added benefit in support of the NLA, NTCS will also provide a rebate to the association for each signup and for every tire purchased.
With the NTCS National Fleet Card, chauffeured transportation operators across the country can now obtain their tires through authorized local Michelin dealers, and get the competitive account price. Additionally, NTCS is proud to bring a new "star" to the chauffeured transportation industry, the Michelin CrossClimate Agilis and CrossClimate 2 tires. Each is offered at competitive pricing and guaranteed to give you the most advanced and versatile passenger tires in 20 years, along with a new and distinct V-formation tread pattern that excels safely in more climate and road conditions than other competitors. Adding yet another level of safety for both the limo operators and their customers.
As one operator shared with David Ward, CEO and president of NTCS, "after using the Fleet Card, I could not believe how easy it was to purchase all the tires I needed in one place, did not have to hunt for them and had the installation pre-booked by David Ward. Working with NTCS is going to make my life so much easier. "
The NTCS National Fleet Card continues the direction for the company of offering products & services designed specifically for the fleet operator to have a national team on their side.
Visit limo.org for more information.
[12.30.20]
Details

Category: Industry News
This past November, Chauffeur Driven and the National Limousine Association were thrilled to be able to offer the industry two days of timely education along with some much-needed networking and socializing during our first-ever CD/NLA Virtual. It wasn't the in-person fall event we all craved, but seeing our industry peers adapt and interact in a 2020 kind of way was encouraging.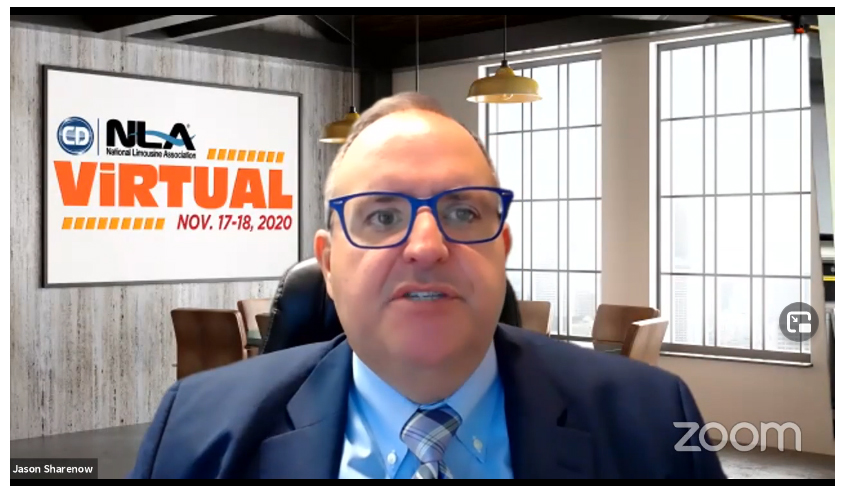 The good news? The session recordings are now available, so you can catch up on anything you may have missed during the two-day event—and there was plenty of information worthy of another listen. If you registered, you will receive a login and password via email so that you can access the more than a dozen sessions and get motivated all over again! (If you did not receive your login, email info@limo.org for assistance.)
Didn't get a chance to join us? Worry not, because the recordings are now available to all non-attendees. For only $79 (NLA member)/$99 (non-NLA member), you'll have access to hours of seminars—which you can listen to at your pace—like Diversifying Your Offerings & Changing Your Mindset to Survive and Thrive, Long-Term Financial Planning & Forecasting to Move Forward, FMCSA Update: How to Reboot Safely and Legally, and Practicing Real Self-Care in Challenging Times. You'll hear candid and timely advice from CD President Chris Weiss, NLA President Robert Alexander of RMA Worldwide, and dozens of other knowledgeable industry leaders—including popular sessions from Bill Faeth of Limo University. Looking for a research-backed snapshot of what's happening in the business world? You'll definitely want to check out our buzzworthy State of the Industry and Economic Forecast, delivered by Roger Dow of the U.S. Travel Association and economist Christopher Thornberg. Let motivational speaker Mary Crafts inspire you that anything is possible as she did for attendees of the Women in the Industry event. If you're serious about fighting on another day, these sessions will help lift you out of the survival rut so you can start preparing for the rebirth of your business. We packed plenty of takeaway value into our event so that you can come back stronger than ever.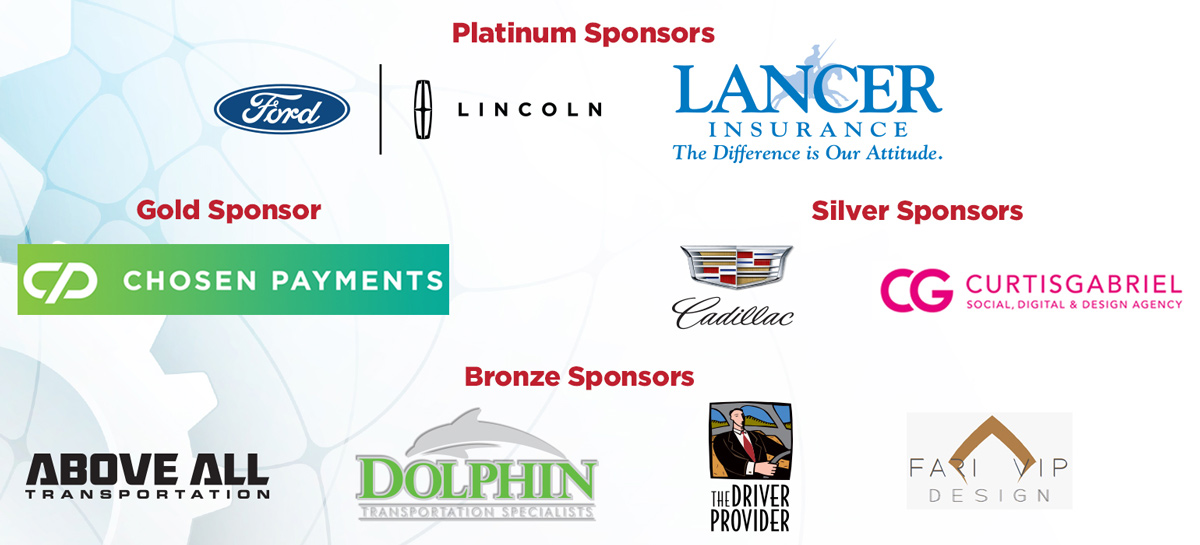 CD/NLA Virtual would not have been possible without the generous support of our sponsors, specifically Platinum Sponsors Ford/Lincoln Limousine & Livery Vehicles and Lancer Insurance; Gold Sponsor Chosen Payments; Silver Sponsors Cadillac and Curtis Gabriel; and Bronze Sponsors Above All Transportation/Boston Car Service, Dolphin Transportation Specialists, The Driver Provider, and Fari VIP Design.
Also, special thanks to our CD/NLA Show Education Committee—co-chaired by Tracy Raimer of Windy City Limousine & Bus and Jason Sharenow of Broadway Elite Worldwide (our moderator supreme!)—for upping the game and winnowing down the list of smart and important topics for today's economic reality.
For more information on how to access or purchase your pass to hear the sessions, visit cdnlavirtual.com. If you attended Virtual and did not receive your emailed login, email info@limo.org for assistance.
[12.23.20]