Details

Category: Industry News
On March 10, the Biden administration announced the extension of the federal mask mandate on airlines and transportation services until April 18, 2022. With COVID cases plummeting rapidly across North America, and many locales dropping or modifying their own masking protocols, US Travel Association (USTA) President and CEO Roger Dow sees an opportunity to reinvigorate worldwide travel and move toward a phase-out of the current regulations that have been in place throughout most of the pandemic.  
"The Biden administration urgently needs to send a clear message to the American public and the world that it is safe to travel again, particularly for vaccinated individuals, despite this 30-day extension of the federal mask mandate. We continue to urge the federal government to phase out the mask requirement and put forward a clear plan for travelers within this 30-day period. The Biden administration can help to normalize travel conditions in their April 18 framework by repealing both the pre-departure testing requirement for vaccinated international inbound air travelers and the federal mask mandate."
On February 25, when new guidance was issued by the Centers for Disease Control and Prevention that relaxes many COVID-era policies—including indoor mask wearing—USTA, the American Hotel and Lodging Association, Airlines for America, and the U.S. Chamber of Commerce appealed in a letter to White House Coronavirus Response Coordinator Jeffrey Zients to replace pandemic-era travel advisories, requirements, and restrictions with endemic-focused policies that enable travel to resume fully and safely and the American economy to accelerate its recovery.
The recommendations to restore travel included:
Removing the pre-departure testing requirement for all fully vaccinated inbound international arrivals.
Repealing the federal mask mandate for public transportation networks or provide a clear roadmap to remove the mask mandate within 90 days.
Ending "Avoid Travel" advisories and the use of travel bans.
Working with other countries to normalize travel conditions and entry requirements.
Developing by June 1, benchmarks and timelines for a pathway to the new normal that repeals pandemic-focused travel restrictions.
New cases of COVID have decreased to a seven-day average of 35,000, down from more than 800,000. United Airlines, which had the strictest vaccine mandate policy for its employees of all air transportation, recently relaxed its guidance and allowed its non-vaccinated employees to return to work—which was fewer than 4 percent of its workforce.
Visit ustravel.org for more information.
[03.15.22]
Details

Category: Industry News
The new Mercedes-Benz Tourrider Premium motorcoach will premiere at the upcoming CD/NLA Show this March 27-30 at the Paris Hotel in Las Vegas. Mercedes-Benz describes the vehicle as a luxury motorcoach for the first-class segment that has been specifically designed for the North American market. You can read more about the Tourrider product line here.
The company says that the 45-foot three-axle vehicle with a chrome-plated central star sets new standards for design, comfort, technology, and individuality in the US and Canada. Especially important today, its aerodynamic shape has been optimized for low fuel consumption.
The Tourrider Premium is available with a panoramic TopSky glass roof and ambient lighting for night trips. LED strips along the luggage racks and underneath the windowsills create a comfortable atmosphere and offer greater safety for passengers. The spacious interior is also more than 2 inches higher in the Premium version than in the Tourrider Business. Both versions offer an option for up to two wheelchair space and a lift.
For safety, the Tourrider is among the first motorcoaches to be equipped with the standard Active Brake Assist 5 (ABA 5) system with pedestrian detection and will brake automatically to a full stop if stationary or moving obstacles, including people, are detected. A radar-assisted adaptive cruise control system also maintains a safe distance at cruise speed.
The optional Attention Assist (ATAS) keeps an eye on the driver at all times. It provides a visual and audible warning if it detects typical signs of fatigue or inattentiveness. As another safety feature, the lane departure warning system, a camera system behind the windshield, detects if the vehicle unintentionally strays from the marked lane and alerts the driver.
Passive safety was also a design focus. The Front Collision Guard offers unique protection for drivers and tour escorts. The system consists of a cross-profile that serves as an underride guard in the event of an accident. The structure behind it consists of crash elements that will absorb energy in a targeted way in the event of an impact. The Mercedes-Benz Tourrider is also equipped with integrated energy absorbing bumpers in the front and the rear of the vehicle.
From the Daimler Truck global engine family, the Mercedes-Benz OM 471 in-line six-cylinder engine delivers 450 hp and achieves a maximum torque of 1,550 ft lb (2,102 Nm). The Allison WTB 500R torque converter automatic transmission, which has proven itself in North America over many years, is responsible for power transmission.
When it's time for service, Daimler Coaches North America has a comprehensive service network across the US and Canada. In alignment with Daimler Truck North America's service and parts distribution networks, operators can rely on more than 700 Detroit Diesel service locations and 18 full coach service centers.
You can see the new Tourride in person on the show floor at the CD/NLA Show in Vegas. Be sure to stop by the Daimler/Mercedes-Benz booth #280 to get a look.
Visit media.daimlertruck.com for more information.
[03.15.22]
Details

Category: Industry News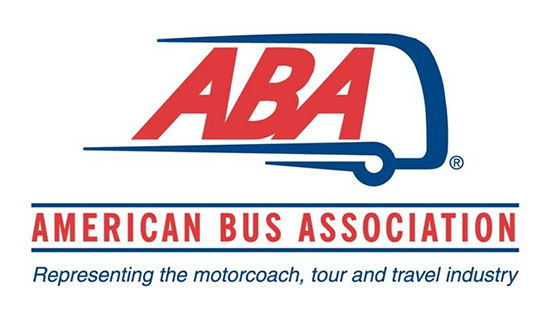 The American Bus Association recently released a statement expressing disappointment over the FY 2022 Omnibus funding package, which did not include additional funding needed by the motorcoach industry via the CERTS program. The motorcoach industry has been among the last sectors of travel to recover, which was further impacted during the Omicron wave earlier in the year.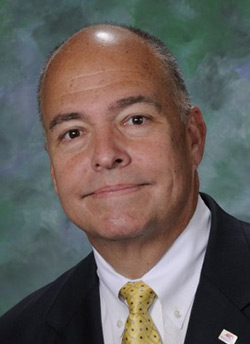 ABA President & CEO Peter Pantuso
Additionally, ABA says that the Omnibus bill failed to include an amendment to the CERTS program ensuring the grant relief provided through the program would not be taxed, a provision that has already been made for other COVID relief programs, which the association says is putting motorcoach operators in the significantly burdensome position of having to pay back some of the very funds that were intended to provide a bridge to recovery.
"The U.S. motorcoach industry is trying to recover from more than $12 billion in 2020 losses from the pandemic and an additional $7 billion in 2021, along with facing a driver shortage and now increased fuel prices—all thwarting the recovery effort," said ABA President & CEO Peter Pantuso. "Now, at a time when the motorcoach industry can play a huge role in supporting transportation needs in the wake of rising fuel prices, the industry is still trying to recover its footing. The additional CERTS funding would have better positioned operators at this time; nonetheless, I'm confident, based on its legacy, this industry will again find a way to stand up and meet the nation's call at a time of a crisis. But Congressional aid certainly would have helped."
ABA did take a moment to offer thanks to those in Congress who expressed support for the industry, including Sens. Ben Cardin (D-Md.) and Roger Wicker (R-Miss.) as well as Sens. Jack Reed (D-R.I.) and Susan Collins (R-Maine), who are longstanding industry champions who understand the importance of the private motorcoach industry to this nation.  
Visit buses.org for more information.
[03.15.22]