Details

Category: Industry News
Prevost introduced its all-new, next-generation H3-45 during the 2023 UMA EXPO in Orlando, Fla., this past week. The redesigned H3-45 features a series of engineering advances that deliver improved fuel efficiency, an enhanced driver experience and ultimate comfort for passengers.
"The H3-45 is our flagship and has for the past two decades set the standard in the industry," says Prevost President François Tremblay. "We've re-engineered all aspects of the coach in order to create a best-in-class vehicle that is an obvious standout. The interior, which has been completely redesigned, was inspired by the automobile and aerospace industries. Everything we executed on the H3-45 we did with the user experience in mind."
Tremblay says the coach's new aerodynamic shape makes it up to 12 percent more fuel efficient, which also produces a smoother ride and significantly reduces noise—advances that make driving the H3-45 easier and more comfortable. Another aerodynamic advantage is less soil dispersion, resulting in better mirror visibility for the driver and an overall cleaner exterior.
Prevost is also touting a plethora of top-to-bottom engineering, ergonomic, and aesthetic improvements surround drivers and passengers. For drivers, the H3-45 has more than a dozen advances, including an intuitive dash featuring elegant automotive styling with a full-color digital and analog instrument cluster and push-button start. On the safety and comfort side, the H3-45 boasts an HVAC system that's 20 percent more powerful, defrosts 37 percent faster than SAE requirements and is eight decibels quieter.
For passengers, the host of amenities and safety features include a redesigned, larger entrance for easier boarding. Fewer sharp corners, a wider stair width (increased by 7 percent), and improved lighting all help with boarding. In addition, the interior has 50 percent more lighting to provide a brighter and more enjoyable experience and a new window layout delivers better sightlines and views.
Prevost has also made changes that make the H3-45 easier for operators to maintain. The new lighting system, which is all LED for a longer life, has a cleaning mode to fully illuminate the cabin for better visibility during interior cleaning and upkeep. For ease of maintenance, a front panel has been added to conveniently access and service the
wiper and defrost systems and driver air conditioning units. In addition, the front junction box, which provides access to the multiplex components, now has an interior door for improved protection and is 70 percent larger. Plus, three standardized passenger window and blind sizes reduce the need to stock excess inventory.
As part of that commitment, Prevost says it has built the largest service network in the industry with strategically placed, OEM-owned service centers and more than 160 service providers throughout North America dedicated to supporting the H3-45 and the entire line of coaches.
"2023 is an exciting time for Prevost," says Commercial Operations Vice President Kevin Dawson. "The all-new H3-45 couples the quality, reliability, and serviceability that have been hallmarks of Prevost for nearly 100 years with advanced engineering innovations that have been implemented with the customer in mind."
Following UMA, the H3-45 will hit the road for a months-long debut tour, including a stop at the 2023 CD/NLA Show at the MGM Grand in Las Vegas on March 5-8.
Visit prevostcar.com for more information.
[01.16.23]
Details

Category: Industry News
It will be a night of elegance and industry celebration as Chauffeur Driven and the National Limousine Association mark the return of the Driven By Excellence Awards, to be presented at the 2023 CD/NLA Show on Tuesday, March 7, at MGM Grand in Las Vegas. These awards will shine a spotlight on the operators, organizations, and chauffeurs that continually embody and demonstrate the best values and tenets of the luxury ground transportation industry—and maybe offer a bit of bragging rights and marketing cred among your peers and clients.
Driven By Excellence Awards will be given in the following categories:
Operator of the Year: Small (1-9), Midsize (10-35), and Large (35+)—Offered in three categories, this award represents those companies that are leaders among the industry. Judges will consider a wide array of criteria, including company culture, customer service, outside-the-box problem solving, philanthropy, and more.
Association of the Year—This award recognizes excellence at the local/regional association level. From advocacy to membership growth to education, the winning association's most recent achievements will be recognized.
Spirit of Giving—Within an extremely generous industry, this award recognizes an individual whose efforts to support community and charitable efforts go to the next level.
Chauffeur of the Year—Does your company have an all-star chauffeur who consistently goes above and beyond for your clients and your business? Highlight this individual's contributions by nominating them for Chauffeur of the Year.
Whether your business has two cars or two hundred, based in Boston, Berlin, or Buenos Aires, everyone is eligible. Simply visit https://form.jotform.com/CDNLA2022/2023-driven-by-excellence-awards to submit your nomination before Tuesday, February 7, 2023. Once the applications have been received, a multi-tiered committee from within and outside the industry will judge the entries based on a pre-determined series of criteria. Applicants are highly encouraged to submit through and thoughtful packets as well as supporting documentation.
These annual awards aim to recognize the pinnacle of the chauffeured ground transportation industry. Don't miss your chance to be among this award-winning lineup. Please note that attending the Awards Gala & Charity Dinner requires an extra fee.
Visit cdnlavegas.com for more information.
[01.11.23]
Details

Category: Industry News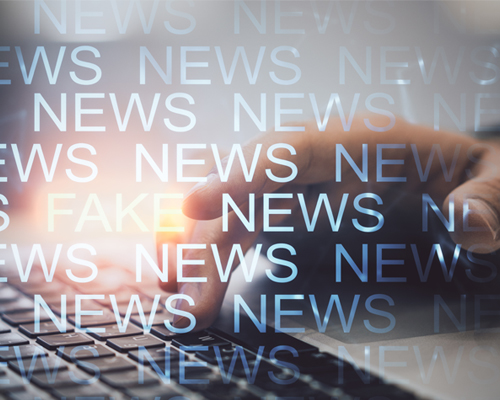 Jobs End Year on Strong Note But Signs of Slowing: More than 4.5 million jobs were added to the economy throughout 2022, and December finished with 223,000 jobs being added to the payrolls, which beat some economists' predictions. The unemployment rate ticked down again to 3.5 percent, the lowest of the pandemic recovery. December represented the fewest added jobs number of the year, and was about 50 percent lower than December 2021. The top sector for hiring was Education and Health (78,000 jobs) followed by Leisure and Hospitality (67,000 jobs). February and July 2022 were the best months of the year, although jobs have seen a steady slide since the July peak.
Source: Bureau of Labor Statistics
---
Mercedes-Benz Announces Rollout of Charging Network: It was a busy week at the Consumer Electronic Show this past week in Las Vegas, as EVs continue to be the project du jour for many OEMs. The German automaker was also in on the action as it revealed plans for its widescale, high-power charging network, starting with North America, followed by Europe, China, and other markets. The company says that the North American network is scheduled for completion by 2027, representing more than 400 hubs with 2,500+ high-power chargers located close to motorways, major intersections, and metropolitan areas.
The OEM says that charging hubs will be complete with food outlets and restrooms situated nearby, and facilities will be equipped with surveillance cameras and other measures to provide a safe and secure charging environment at all times. The network will be open to all electric vehicle brands, but Mercedes-Benz customers will enjoy special benefits, such as the ability to reserve a charging spot.
Source: Mercedes-Benz
---
NLRB Poised for Enhanced Workers' Rights in 2023: The National Labor Relations Board (NLRB) announced its intention to crack down on companies that are misclassifying employees as independent contactors (ICs) in the coming months. Reuters is reporting that the NLRB General Counsel Jennifer Abruzzo is eyeing the overturning of decisions made during the Trump administration that tended to favor businesses, in order to "protect workers' rights" and "make it easier for workers to unionize." Abruzzo also issued a memo in October concerning electronic surveillance of workers: The memo describes various technologies that are increasingly being used to closely monitor and manage employees such as those that record workers' conversations and track their movements using wearable devices, cameras, radio-frequency identification badges, and GPS tracking devices. Employers may use this data to manage employee productivity, including disciplining employees who fall short of quotas, penalizing employees for taking leave, and providing individualized directives throughout the workday. She's urging the NLRB Board to consider measures that would protect employees from such so-called intrusive or abusive technology.
Sources: NLRB, Reuters
[01.10.23]