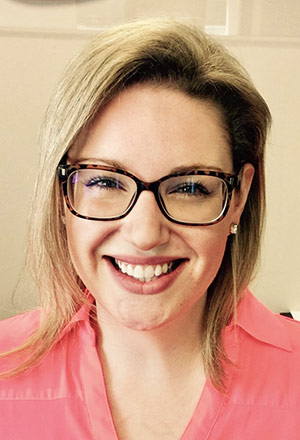 Marketing Manager Anna Wilkinson Dulles, Va. — Reston Limousine recently added Anna Wilkinson as the company's new marketing manager to oversee all marketing, advertising, public relations, and community outreach for the company.

"I'm thrilled to welcome Anna to the Reston Limousine family, and excited to be working with her on exciting new projects coming up," President and CEO Kristina Bouweiri said. Wilkinson replaces longtime marketing manager Therese Howe, who will be moving with her family to Hawaii.

Prior to joining Reston Limousine, Wilkinson was director of communications for a national waste and recycling company where she was responsible for many groundbreaking achievements for the company, both internally and in the public eye.


Wilkinson brings the same forward-thinking creativity and relationship focused marketing and public relations to Reston Limousine. Wilkinson will be spearheading some of Reston Limousine's many exciting new initiatives and revamps to include; expanding social media presence, cultivating important new sponsorship opportunities, focusing on community and charitable donations, and strengthening partnerships and relationships with both affiliates and internal staff alike.

"I have long admired Reston Limousine's management and reputation," Wilkinson said. "I believe in people- and relationship-focused communication and Reston Limousine is a company that is a leader in both commerce and relationships. Their strong emphasis on family values and teamwork are convictions that are close to my heart as well. I am honored to be a member of this team."

Visit restonlimo.com for more information.

[CD0717]